I first learned about Junk Style Design a couple years ago through Instagram. Since then I've seen them at the Long beach Flea Market, Junk In the Trunk Vintage Market, and most recently, at their own warehouse sale in Long Beach, Ca. This little traveling shop, run by husband and wife team Chris & Linda Bradford, is always a pleasure to visit! They show at a variety of different events and wherever they set up, their space always looks creative and well designed.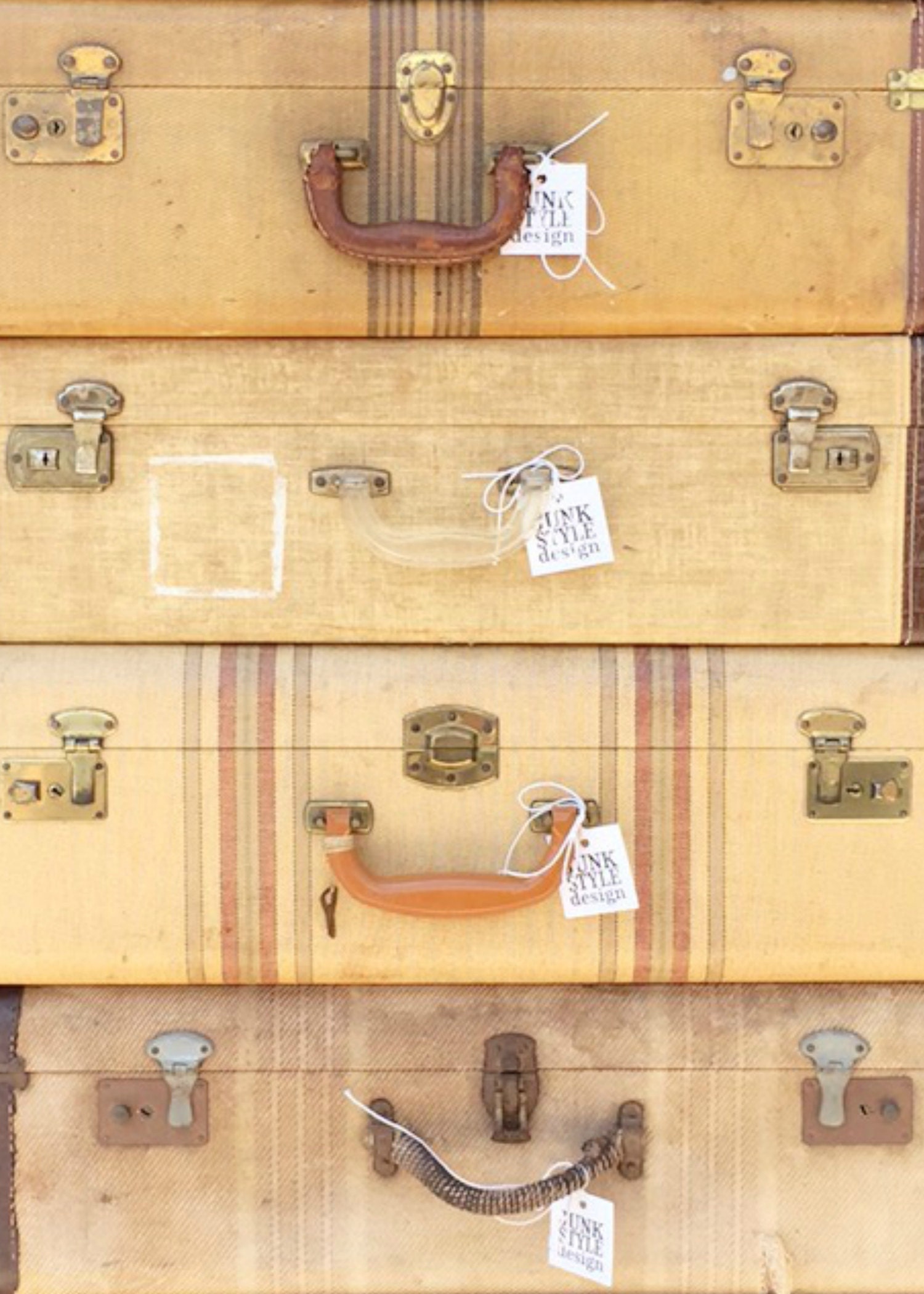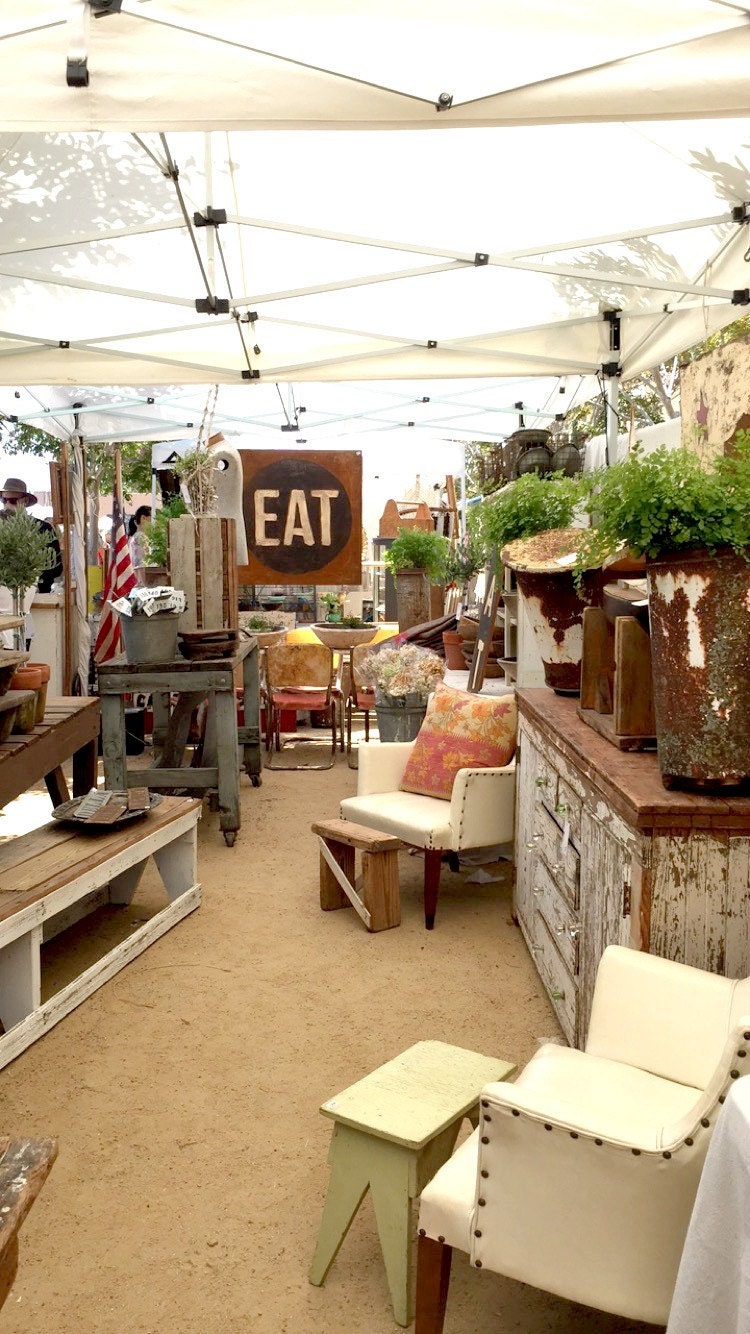 I also LOVE the stuff they carry! They stock a variety of vintage items that make perfect rustic style home decor. You will find huge collections of chunky wood candle holders, old galvanized buckets, hand carved dough bowls, and rusty wire baskets. Not too mention stacks and stacks of amazing old trunks and suitcases.
As far as I know they don't have an actual website, so you have to follow Junk Style Design on social media to keep up with which event they will be selling at next. I always try and visit their booth when they are set up at a market I'm attending. They are definitely a must see vendor!