The last few times I've been hunting around street fairs and vintage markets I've come across big collections of these brass number tags. I have no idea what they were originally used for, but I'm always drawn to them.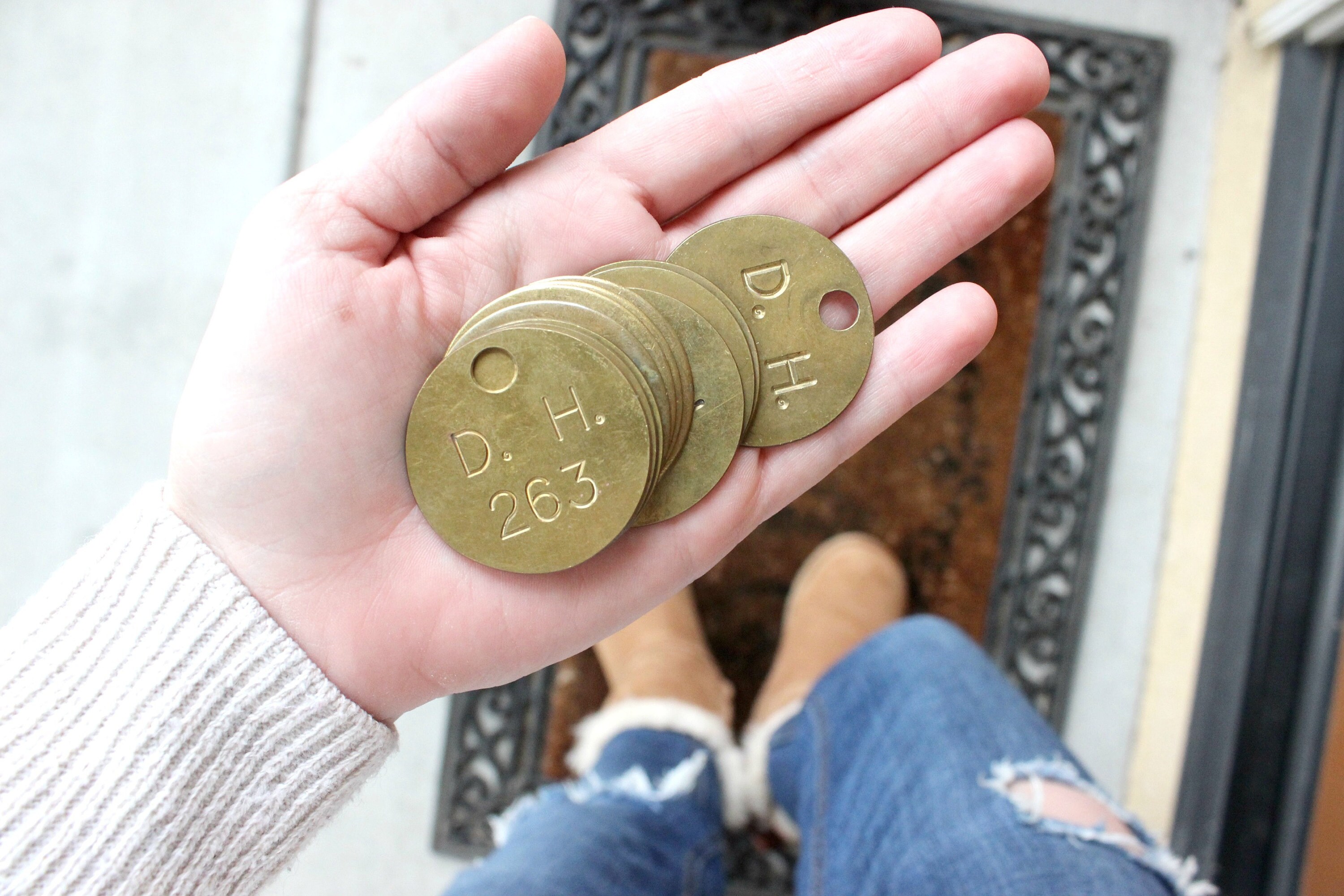 Not being sure what I was going to do with them at first, I only grabbed a handful. But when I got home and started playing around, I realized they make perfect wine glass charms. It was my easiest DIY ever! I just strung some black bakers twine through the tag holes and tied them around the base of my wine glasses. I've even left them on my glasses through several washes with no problem.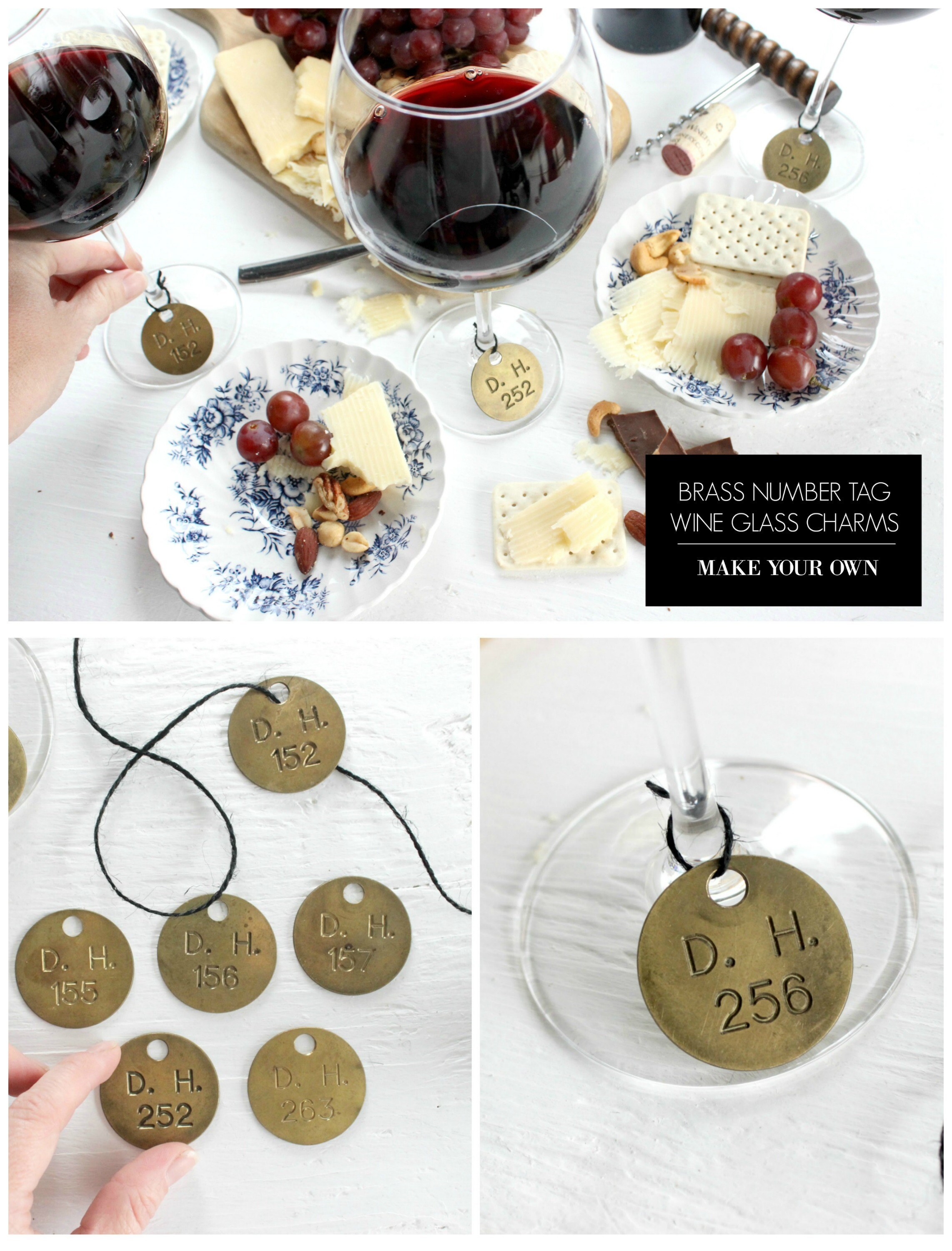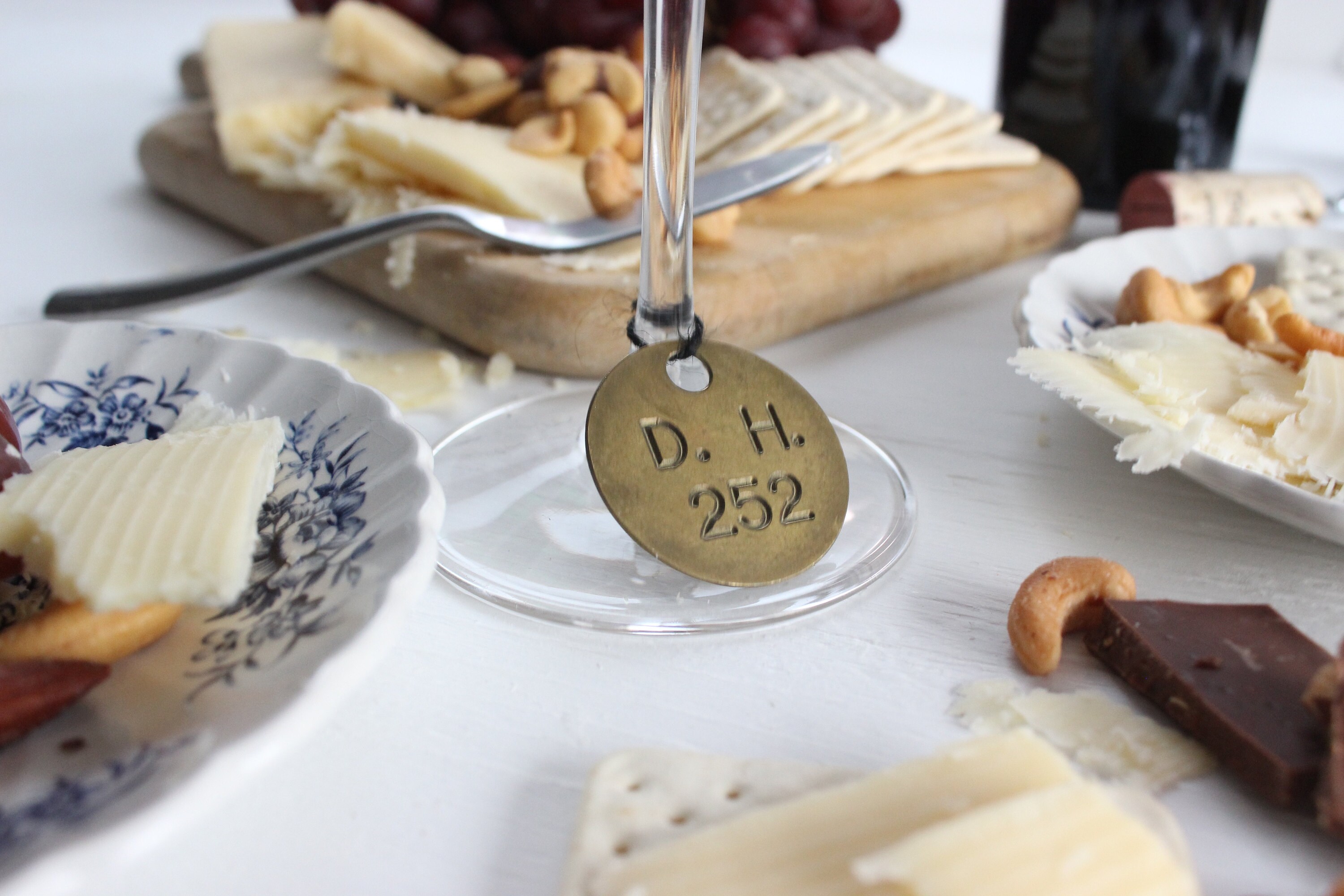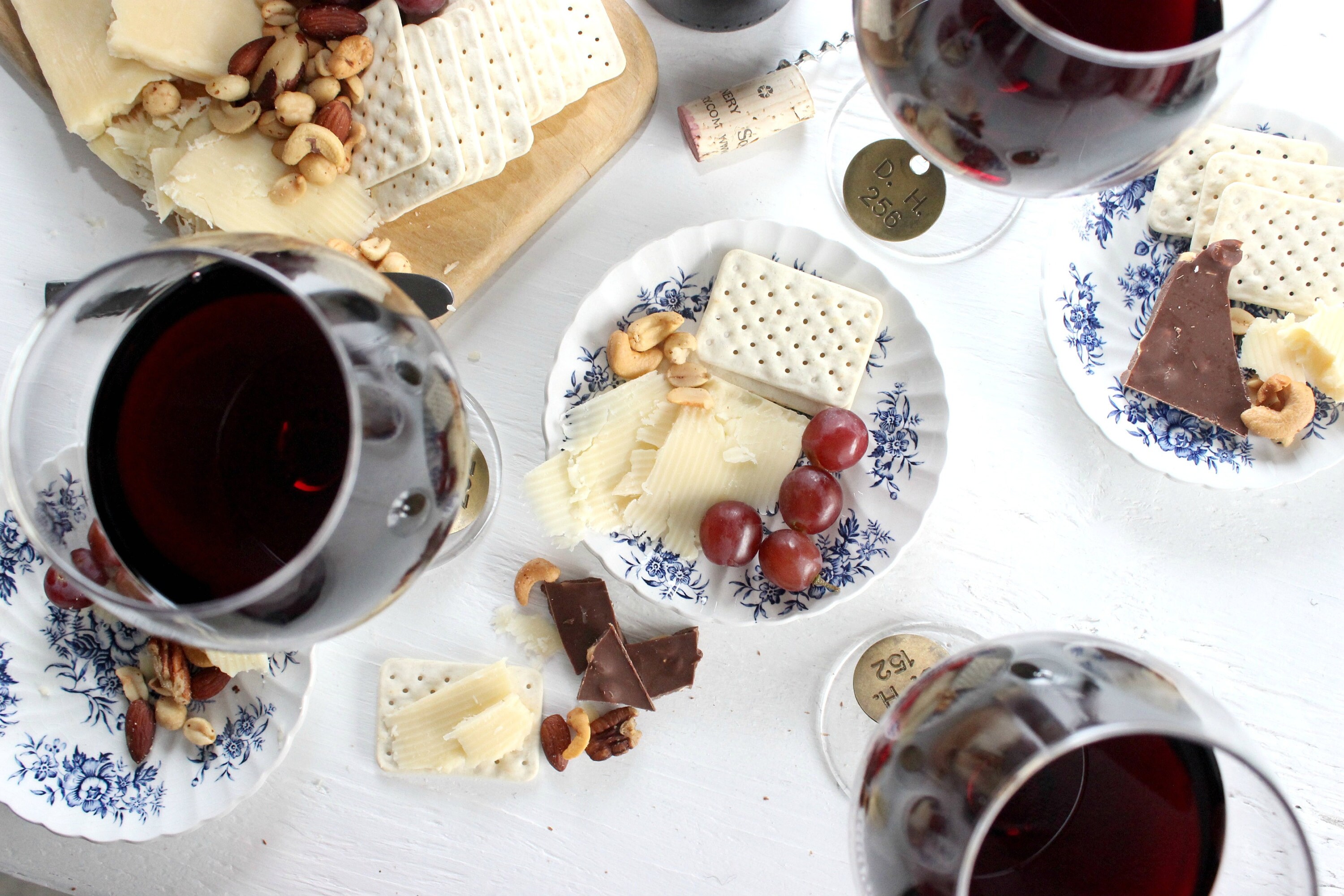 These vintage number tags make a great conversation starter and they have come in handy whenever I'm entertaining a small crowd of wine drinkers. In case your not familiar, the idea is that everyone gets a different number to identify their glass throughout the evening. So, if you ever see these number tags while treasure hunting, you might want to pick up a few and make your own wine glass charms!
Thanks for reading!