Last year we used a DIY mirror frame kit from Frame My Mirror in our master bathroom. We love the way the frames turned out, so when I was approached about working on another project with them, I jumped at the chance!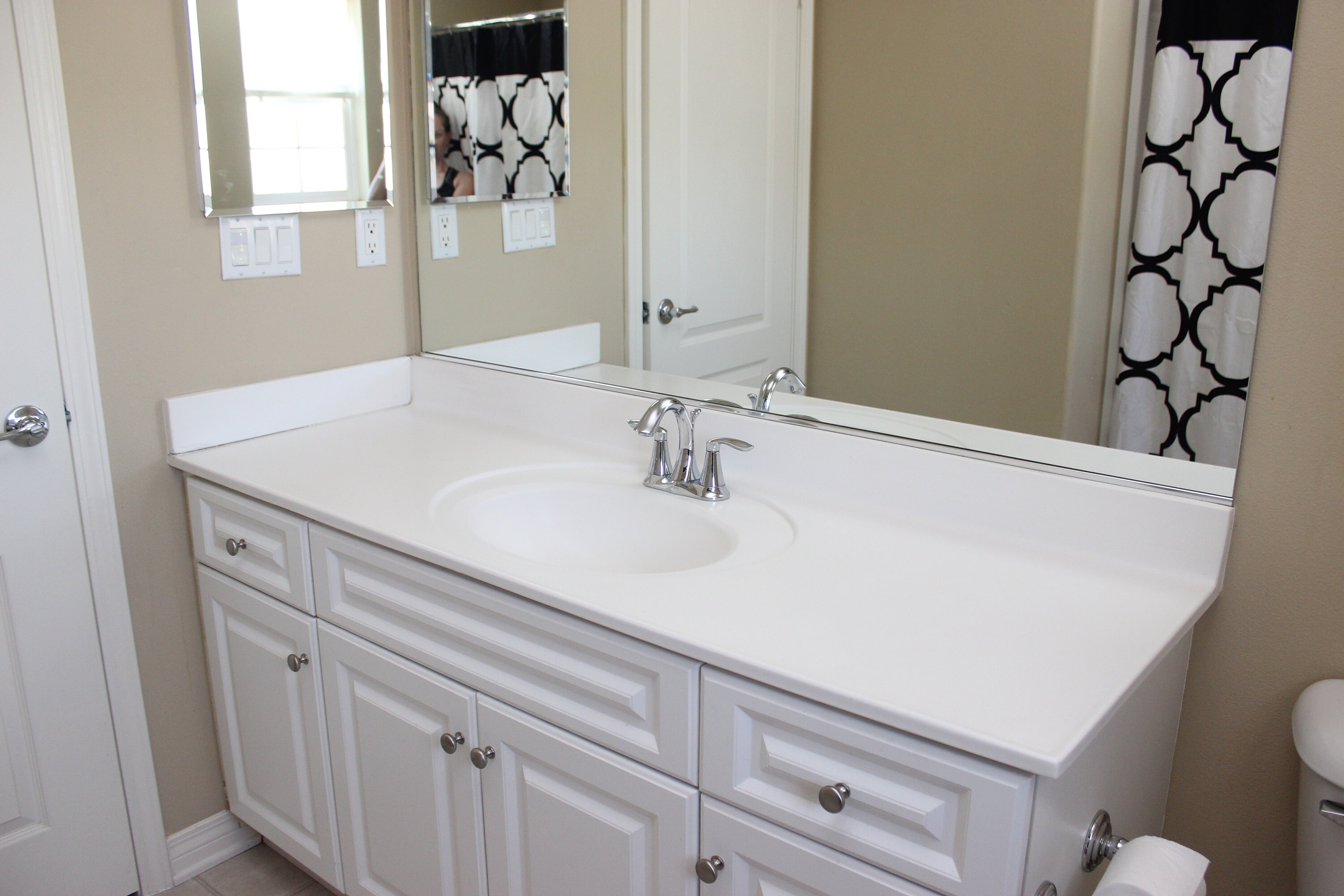 Our guest bathroom has gone neglected ever since we moved in. I always keep the basics in there, but I haven't gone out my way to make it homey. For reference, this is what we started with.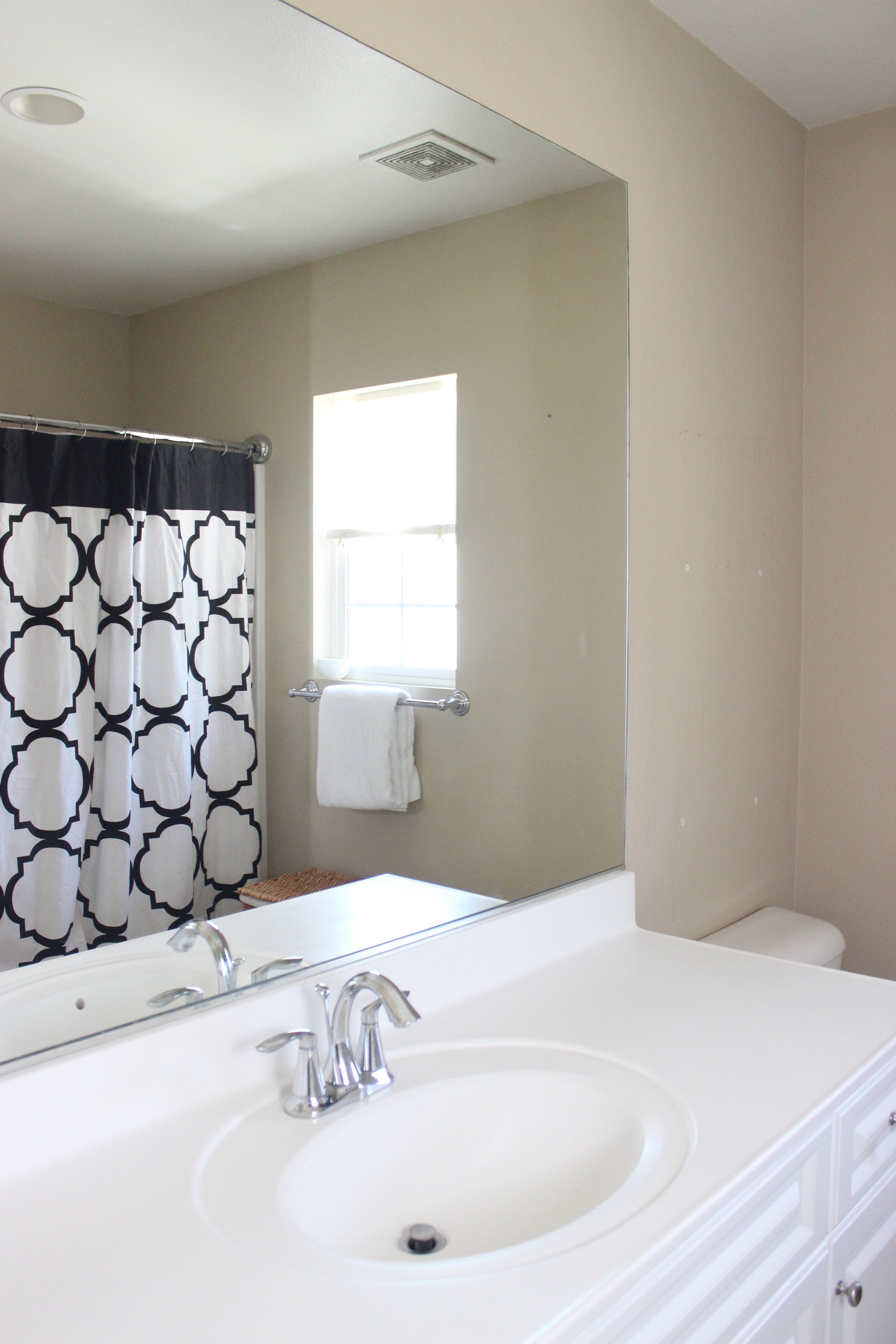 Frame My Mirror has a lot of frame styles to choose from and they recently added a few new designs. They offer samples for $1 each and I highly recommend ordering a few to test out.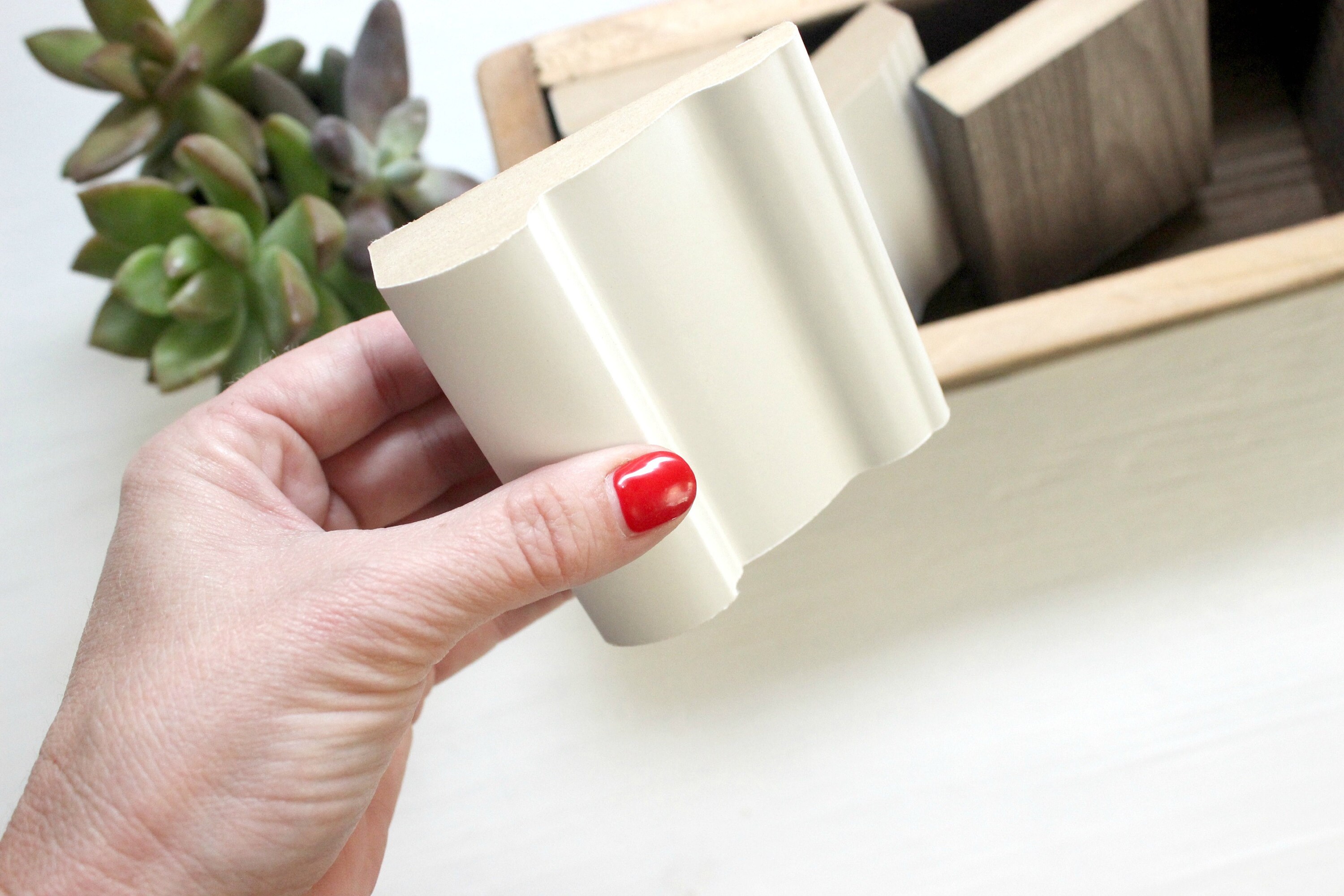 Call me boring but I decided to just go ahead and match the frame to our cabinets again. We ended up with one of the new styles called Avery, White.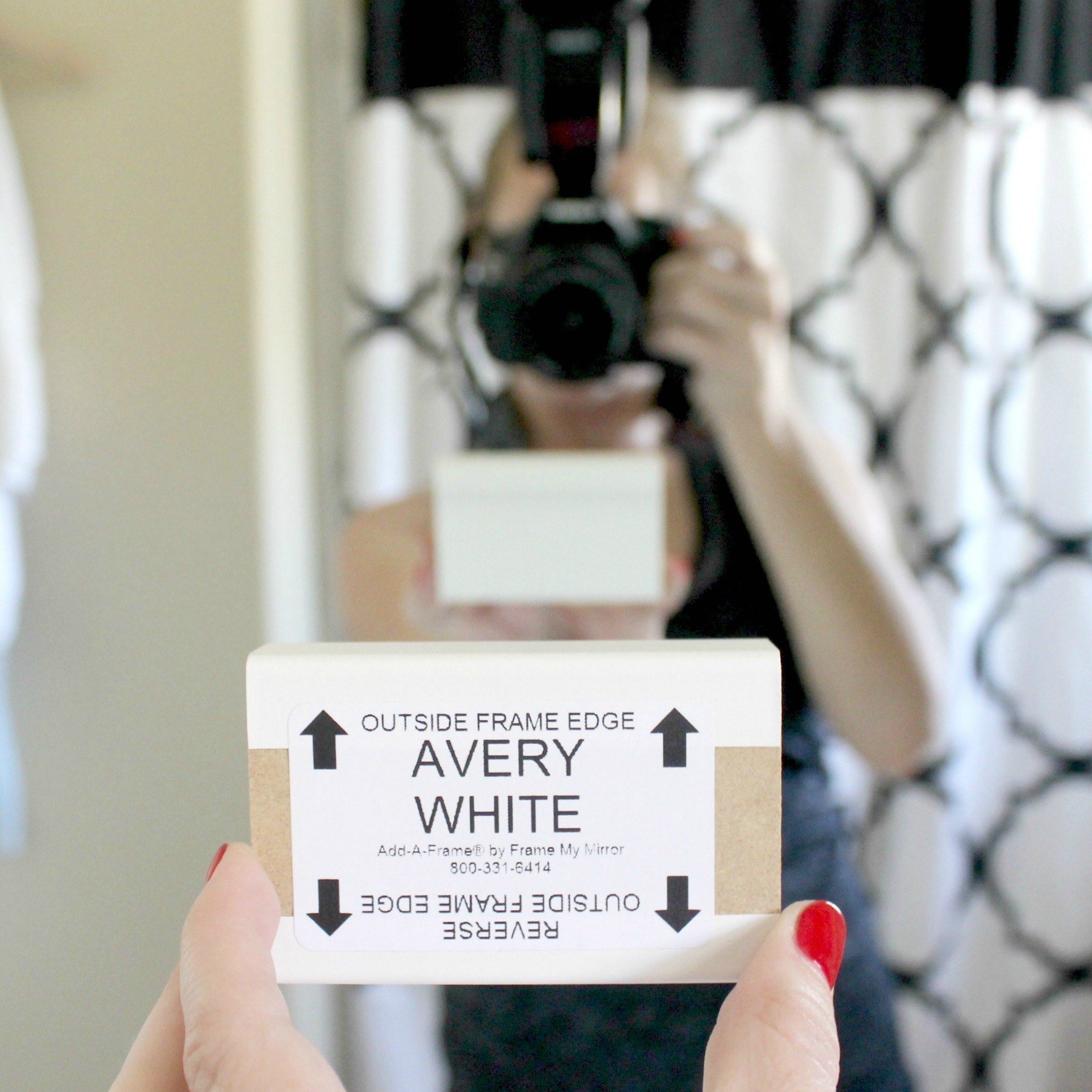 For the most part the process is really easy. Once you figure out which frame style you like, just measure your mirrors and they will send you the frame pieces cut to the right size. You don't have to be super handy to assemble these frames.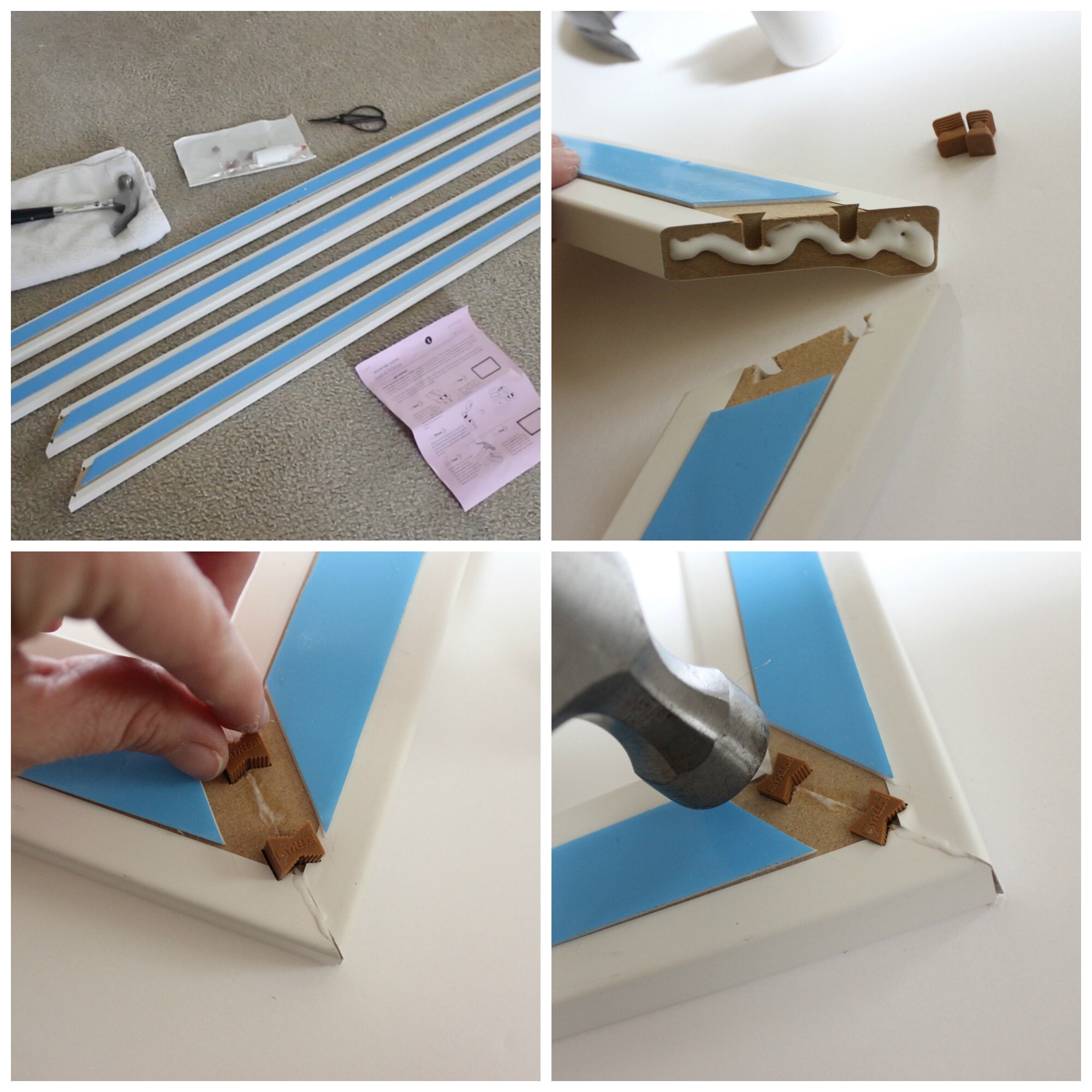 They go together easily with the glue and pegs that are included in the kit. You will also need a hammer to tap the pegs in. The frames stick to your existing mirrors with a strong double sided tape.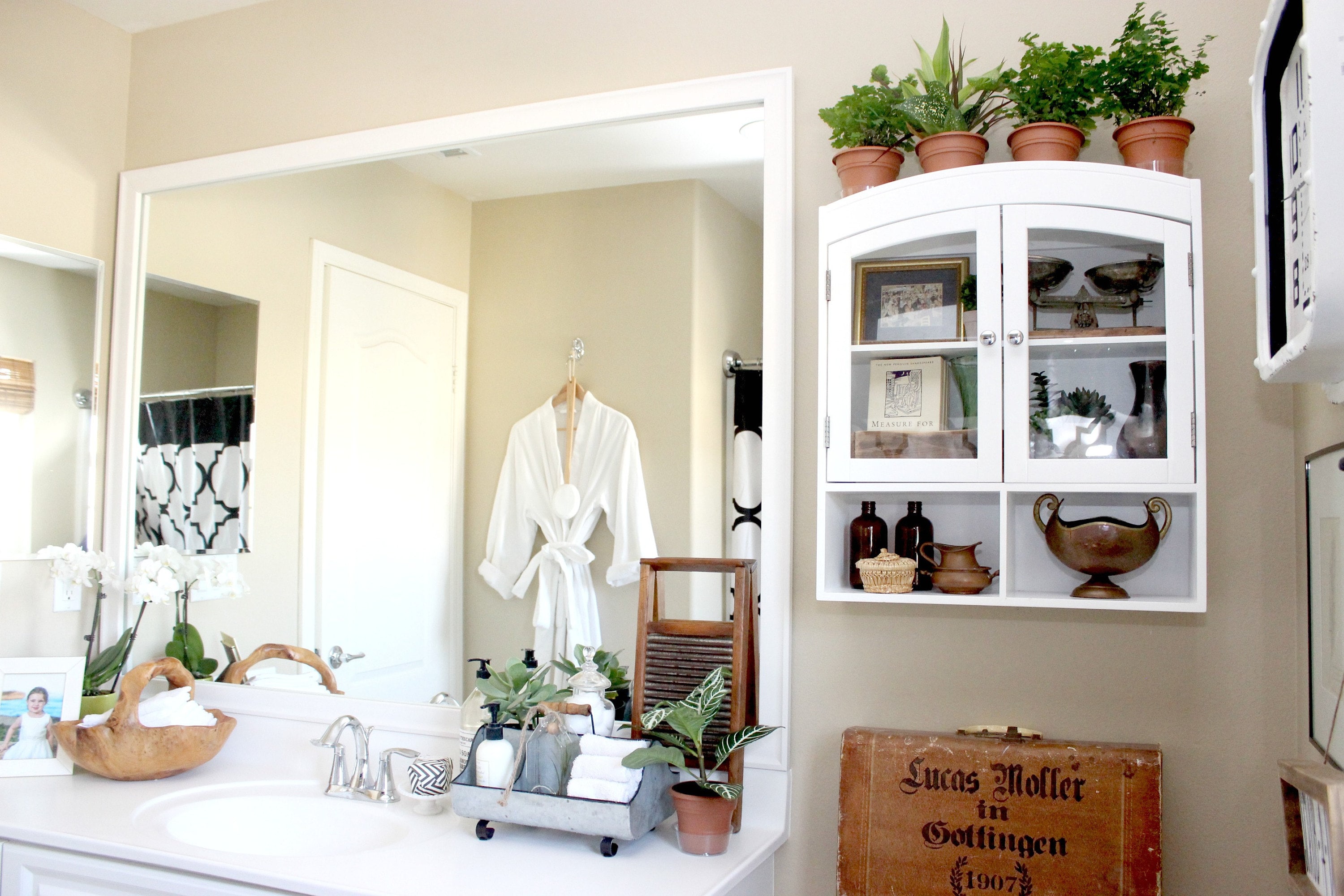 I was able to put the frame together by myself in about 20 minutes. After it dried my husband helped me install it. The finished look is pretty nice and it's a lot less expensive than ordering an entire new mirror!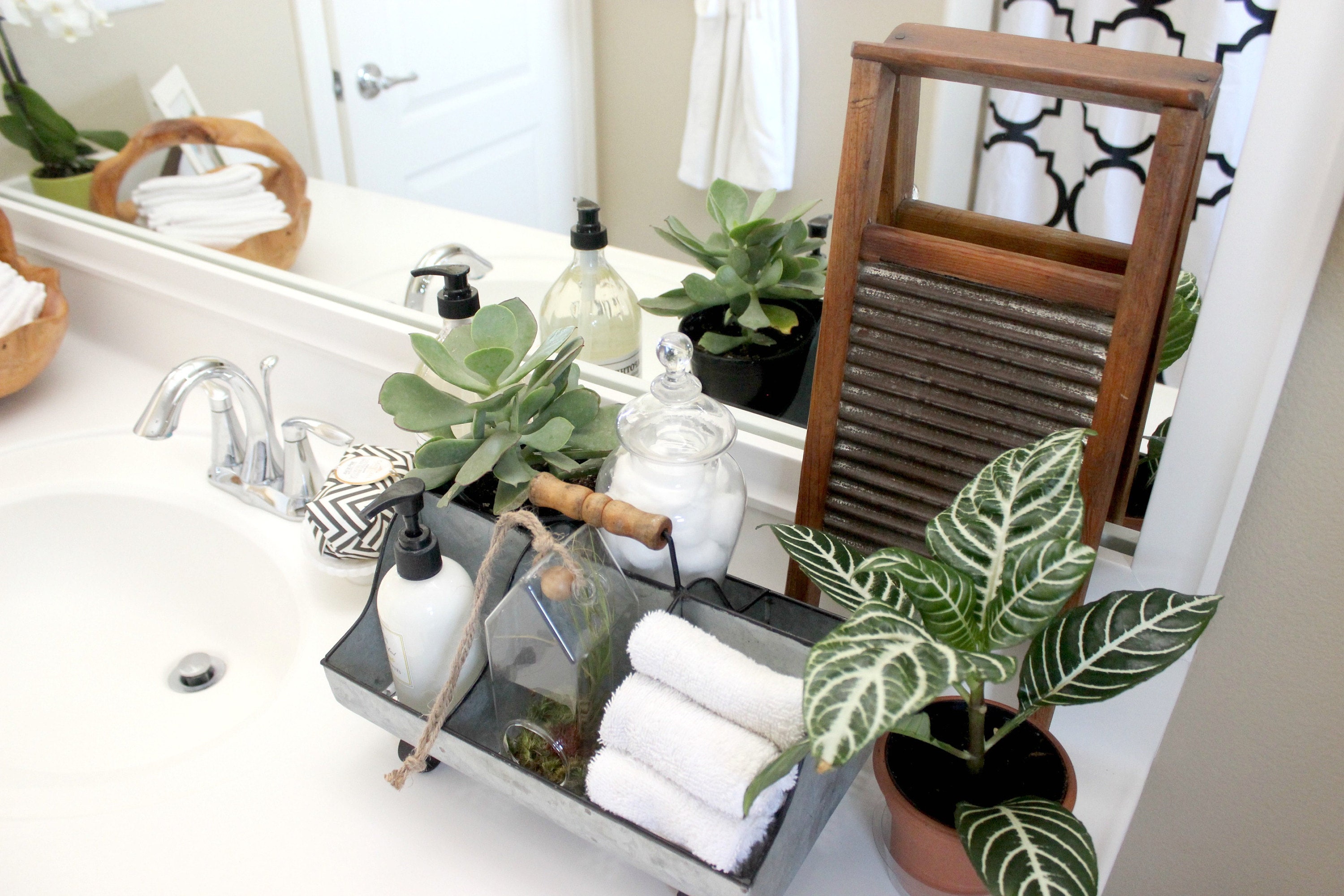 Of course one things always leads to another when it comes to decorating. Once the new frame was up, it felt like the rest of the room needed some love.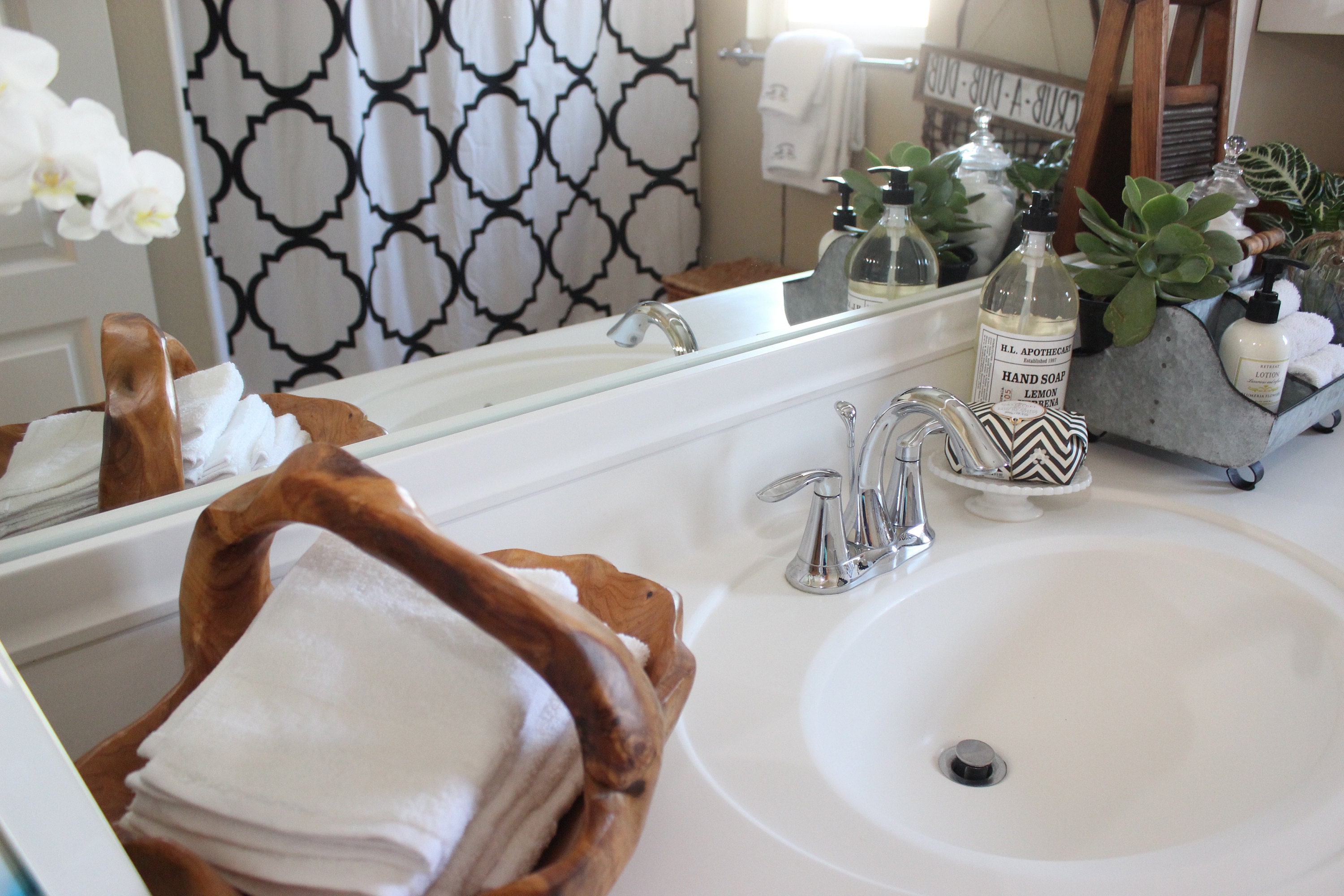 I got the little storage cabinet for above the toilet from Home Goods, where I also found the shabby chic Paris clock. And while I was there I just had to pick up some new towels and a fluffy white bath mat!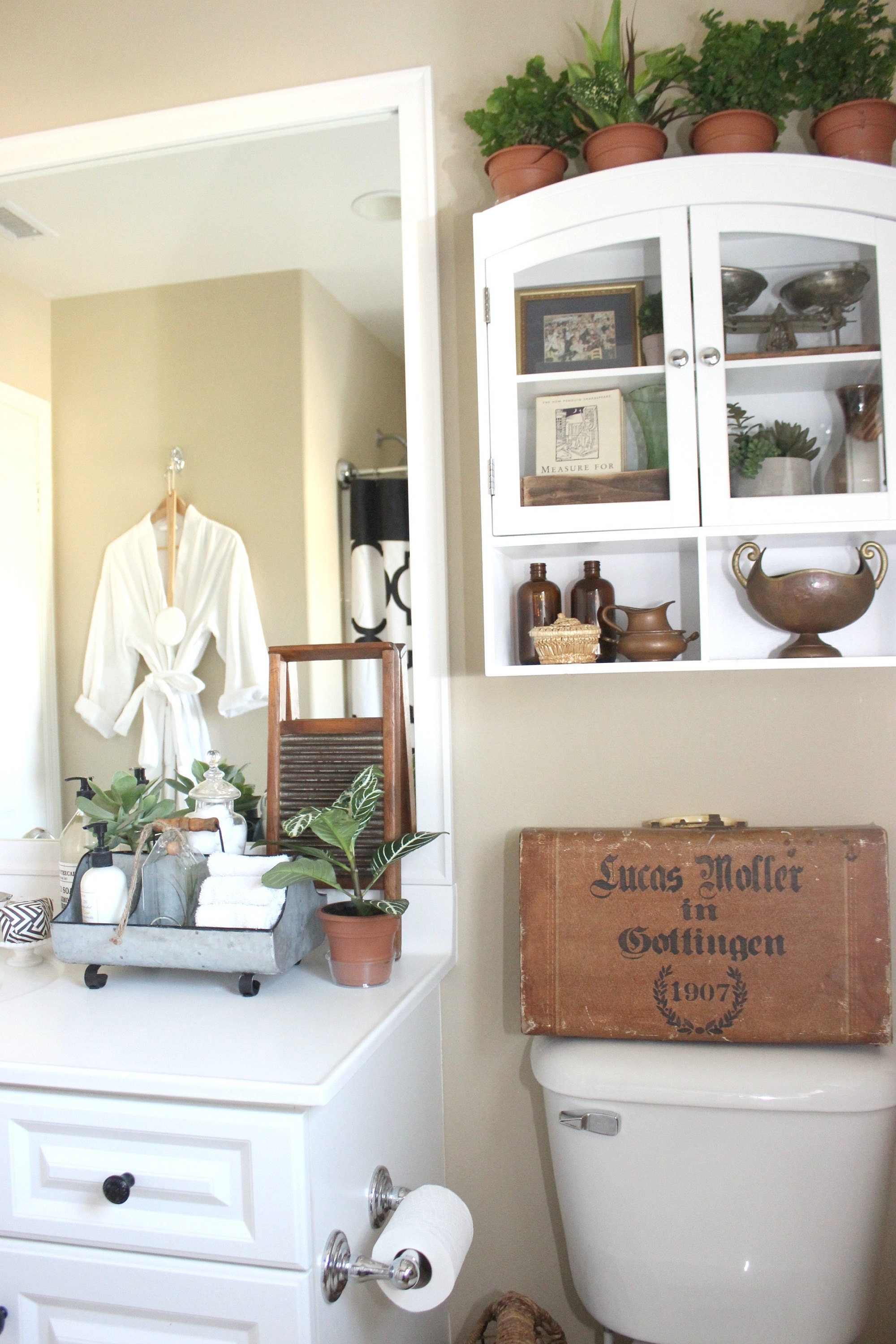 But for the most part, everything else was something I already had lying around the house…or in my Etsy shop.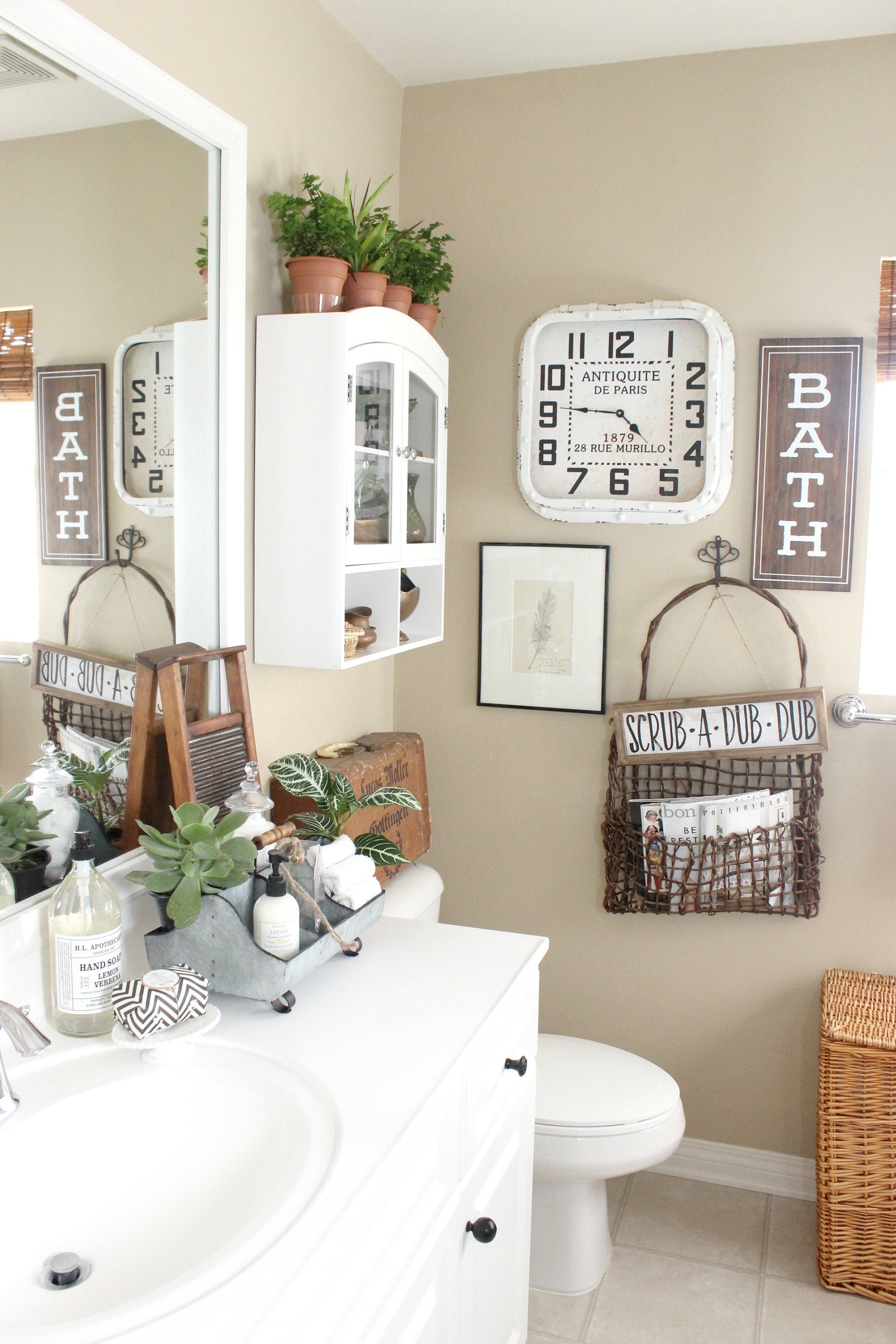 I love rearranging home accessories and it always feels good when one of your bathrooms gets a little re-fresher. Plus, with the holidays right around the corner, it's nice to have a cozy guest bathroom. Thanks so much for reading and don't forget to check out this short video I created!
Thank you to Frame My Mirror for providing the frames for me to use in this post! All opinions are mine alone.