I've been hunting for some vintage garden tools and last week I found a green metal hand rake with a wooden capped end. It's perfectly worn and chipped, and it's GREEN, so of course I fell in love with it right away! On the same day I also ended up finding a pair of green handled clippers and a spade with a wood handle. I just love the way the three look as a set.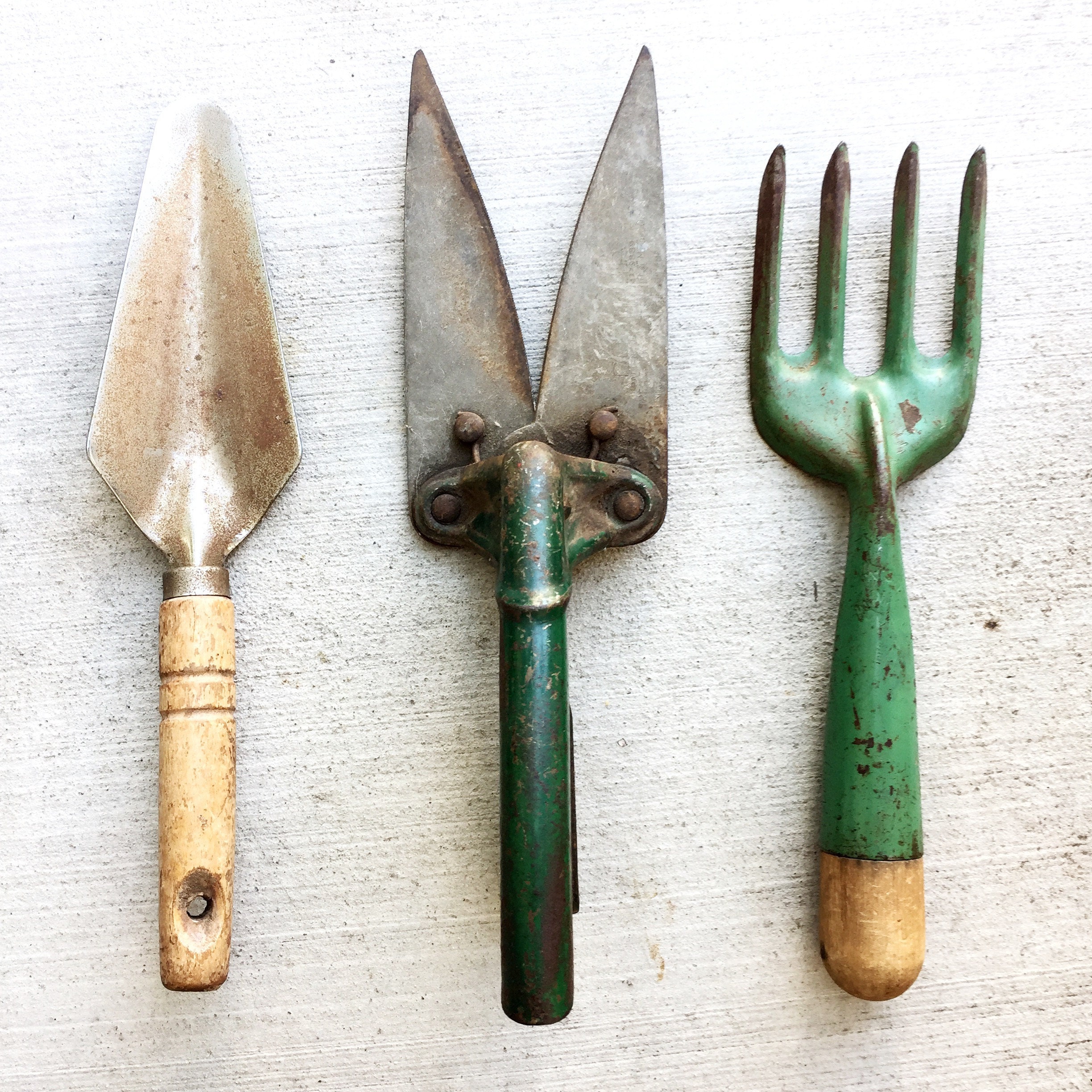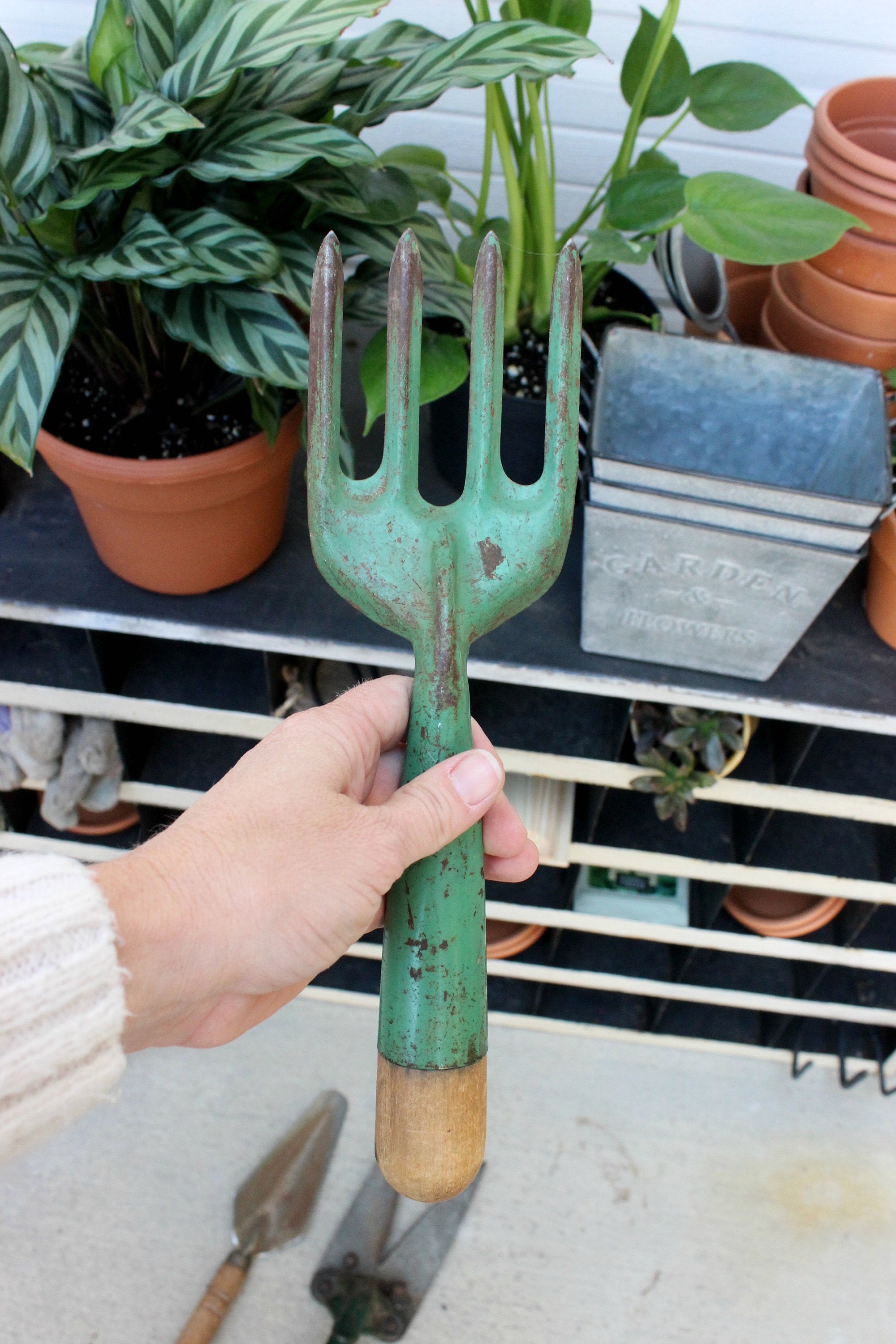 My new tool collection inspired me to do some spring planting and I wanted to show you the metal cubby storage bin that I've been using as a portable potting bench.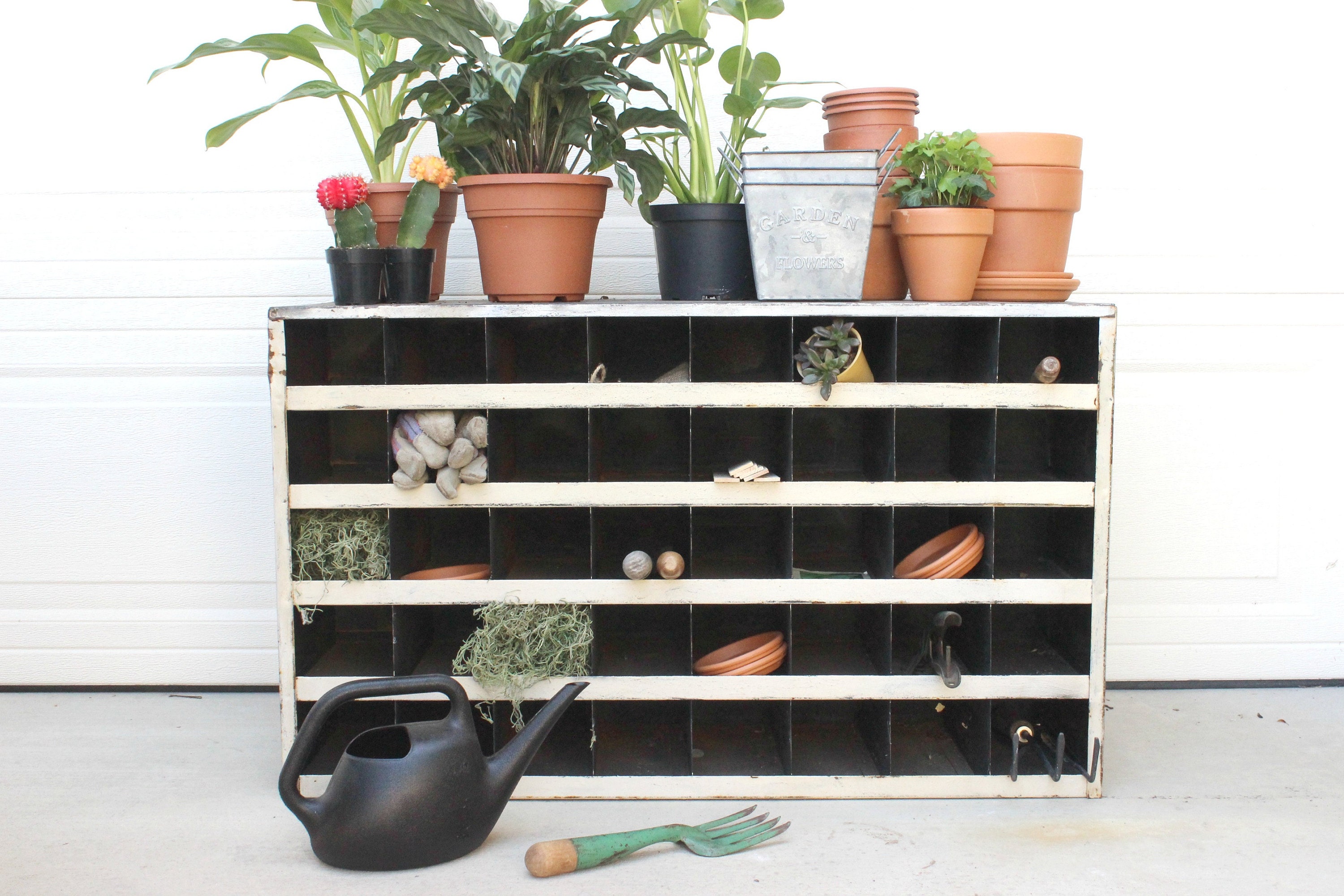 I found this large metal cabinet with divided cubbies at Junk In The Trunk Vintage Market last summer. I got a great deal on it, and I pretty much love anything that has little cubbies like this. I wasn't sure how I was going to use it at first, but it has naturally taken on the role of a little potting station, and I'm really liking it.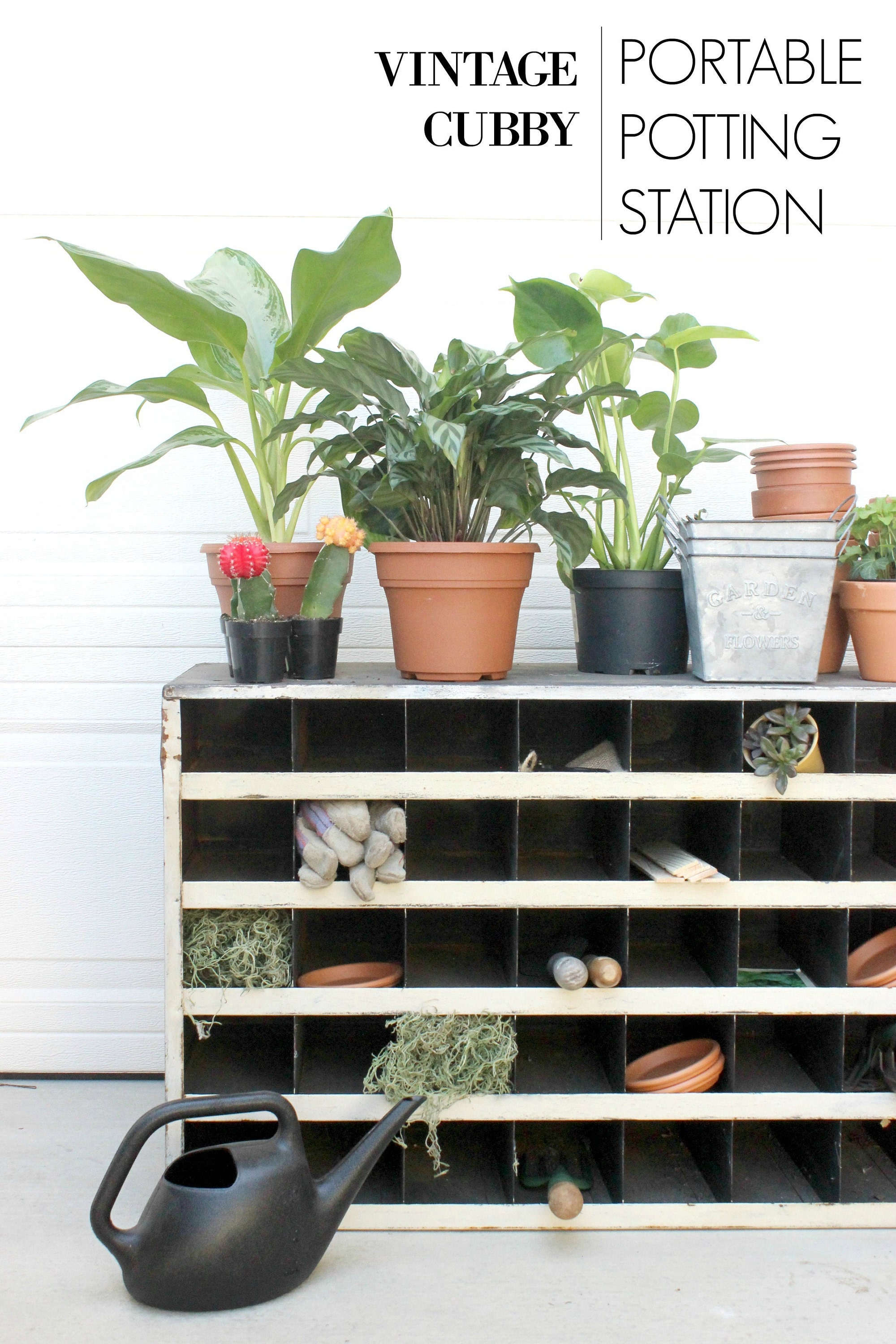 I don't do a ton of planting, and our garden area is small, so this little station is a perfect size for me. The cubbies are just big enough for gloves, tools, packets of seed, and other small accessories. The only downside is that the metal cabinet is heavy. So now I really want to add casters to the bottom so that it's easier for me to move around. That, plus a little wooden stool, and my potting station will be perfect!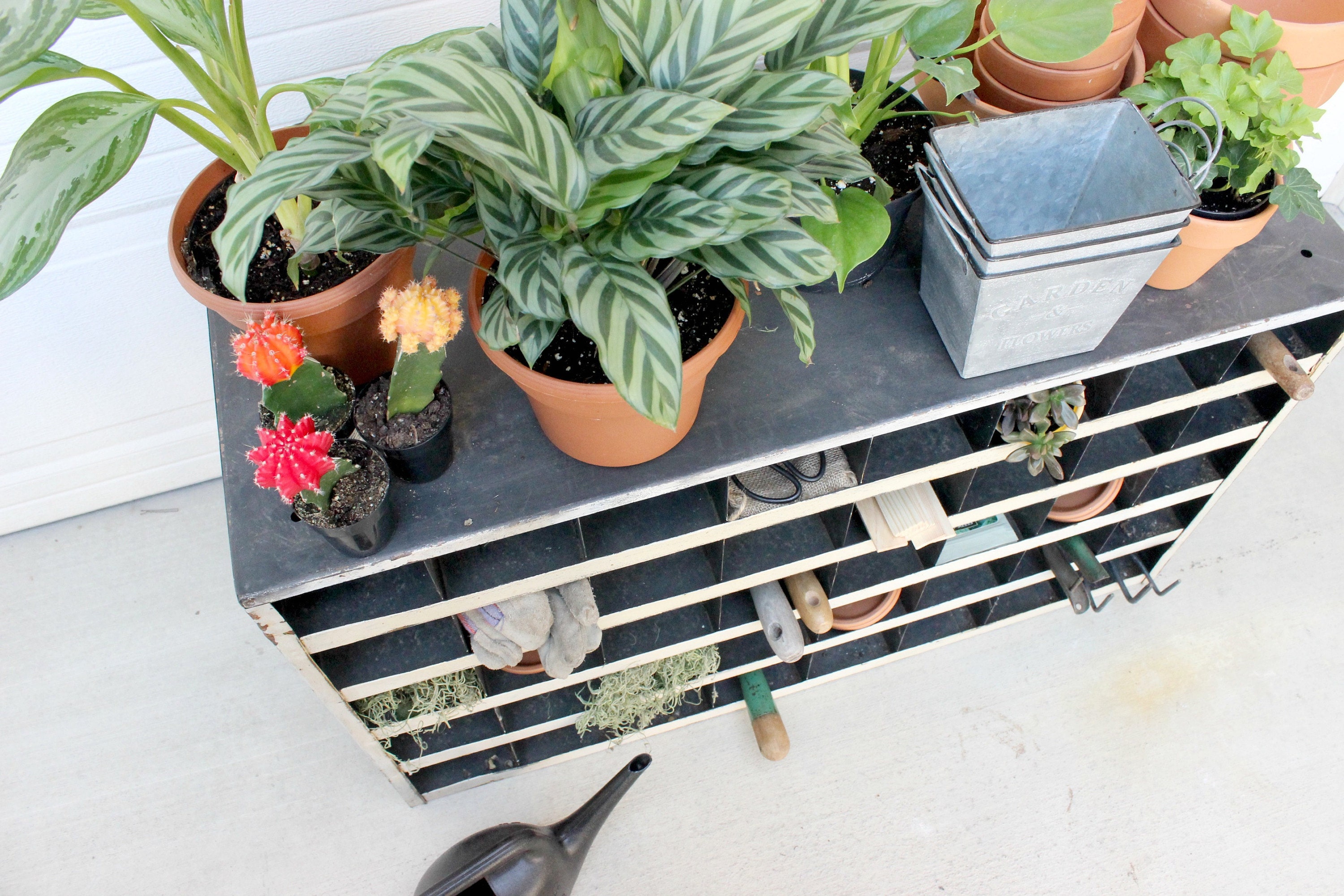 Stay tuned and I'll post again once the casters are added. They will really make my station more portable. Thanks for reading