I've been working on our Silverton building project long distance for months now, and this morning I'm finally heading to Colorado to see how everything is coming along. Once I'm there I'll be posting live videos and photos over on my Instagram, but for now I just wanted to share a few updated photos from our contractor. In case you didn't see my first post, here is what we started with…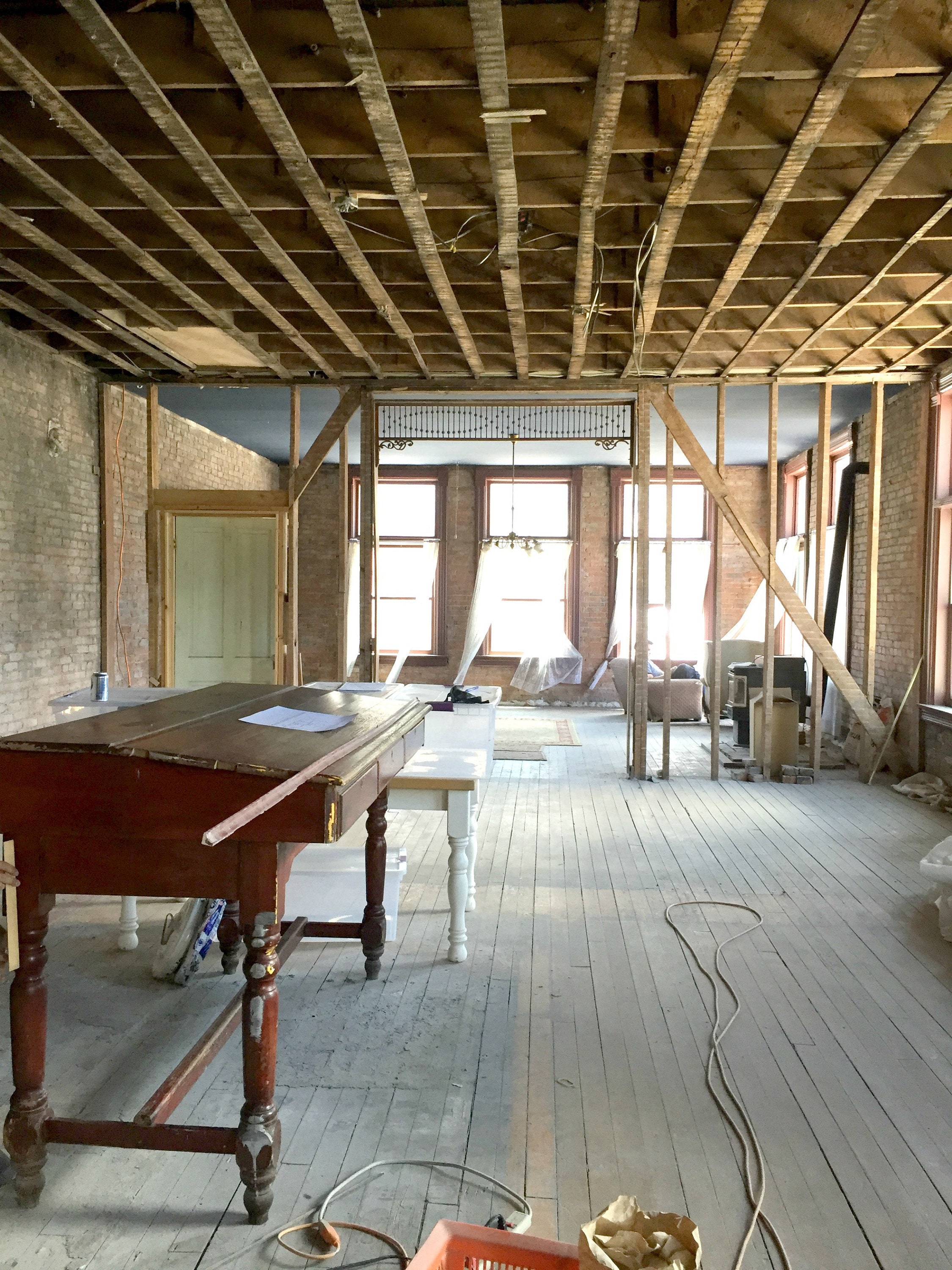 Basically one large space with no walls. Since then we've added all new electrical, new plumbing, forced air heating, a kitchen, two bedrooms, two bathrooms, and gorgeous fireplace. Not to mention refinishing the floors, power washing the brick, and repainting all the original moldings. We've tried to create an open floor plan and highlight the floor to ceiling windows that overlook main street.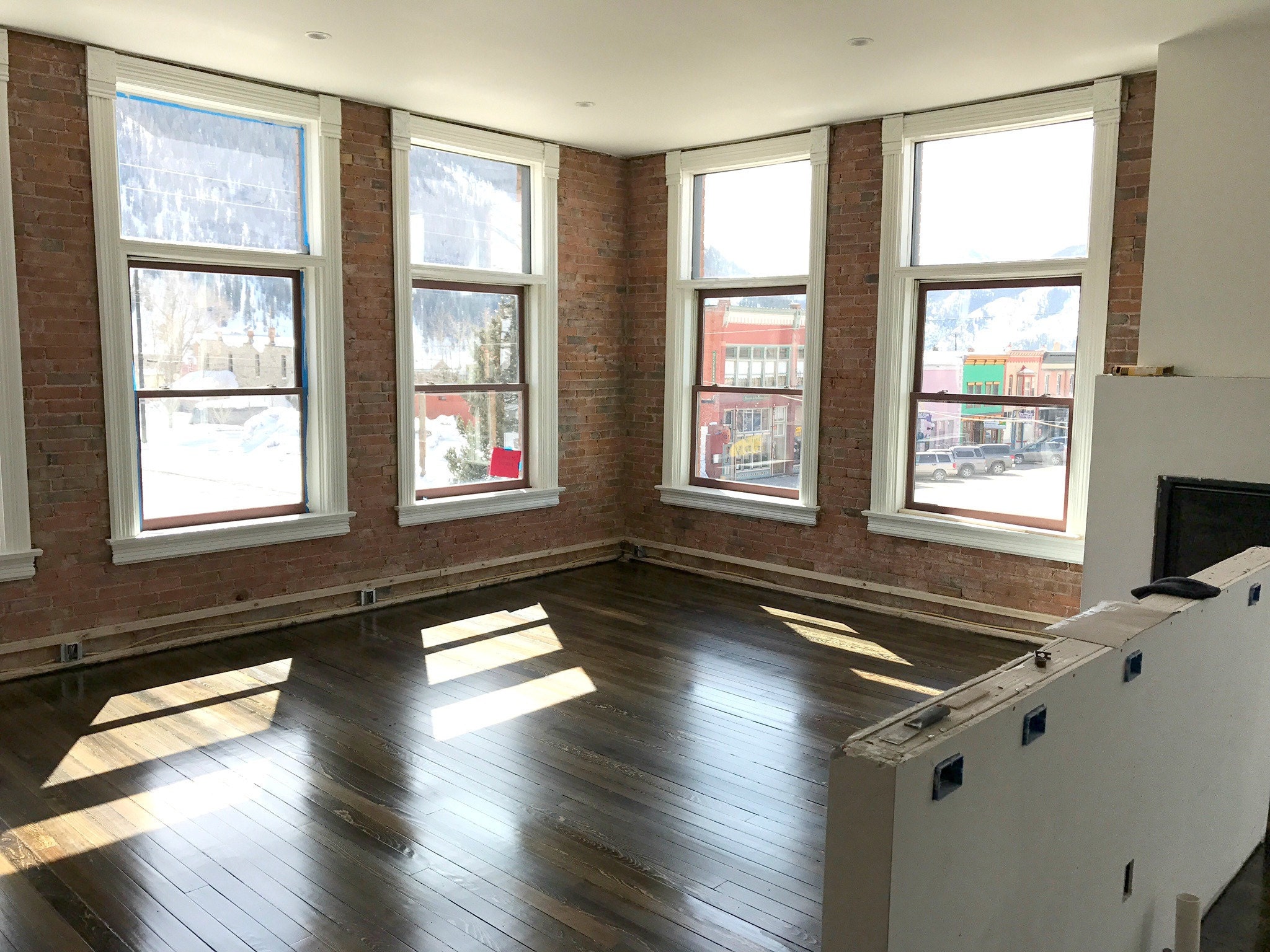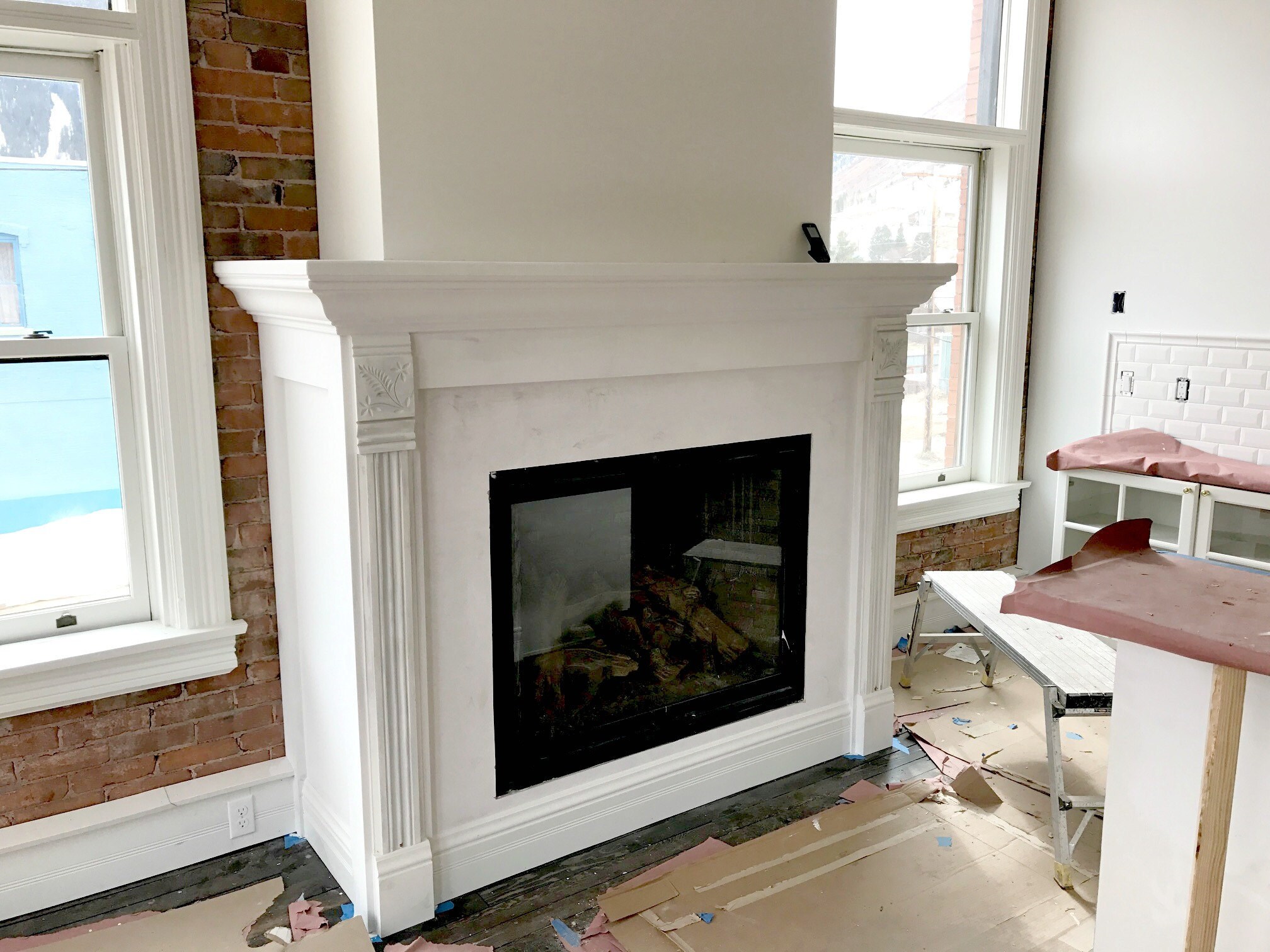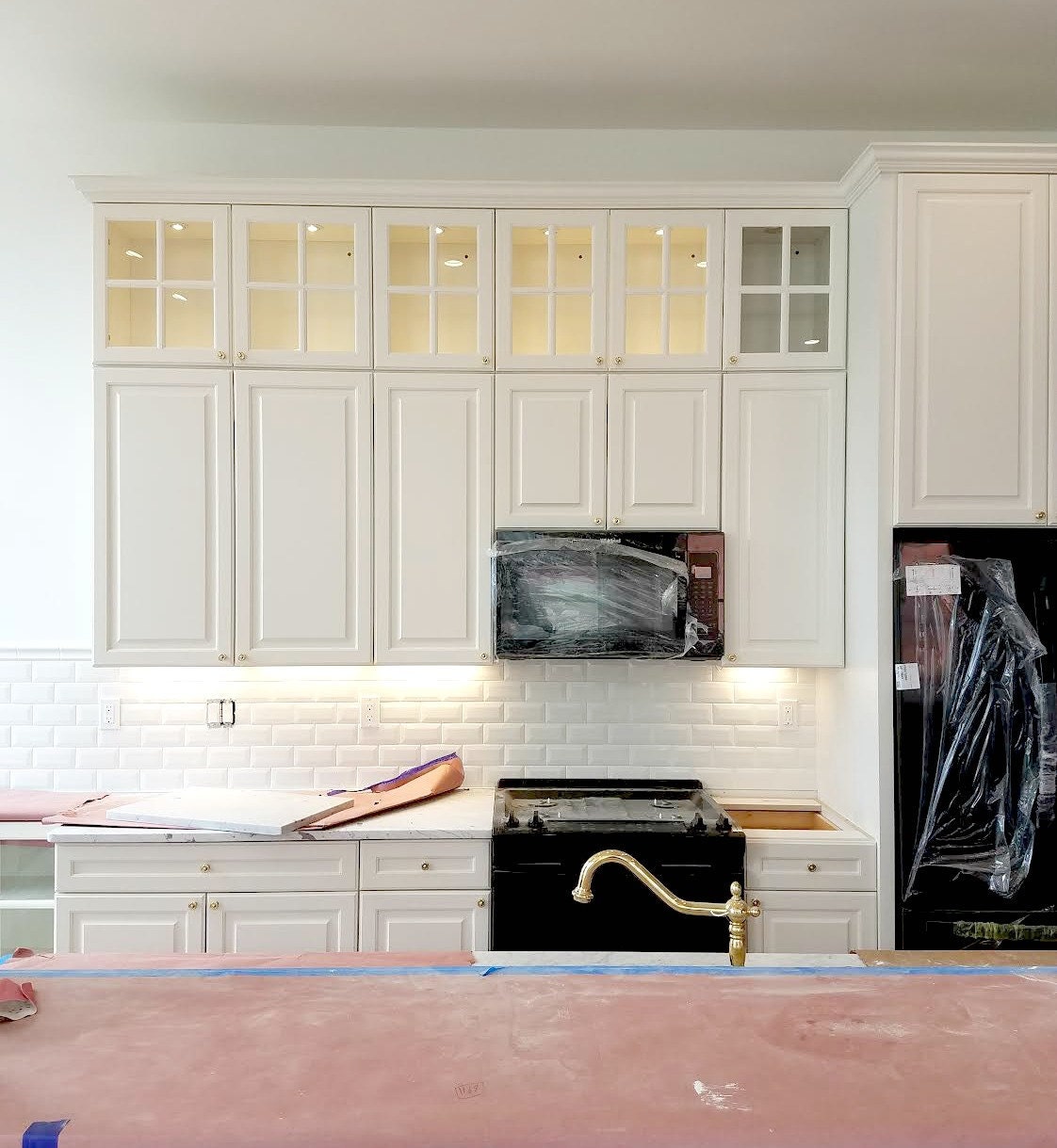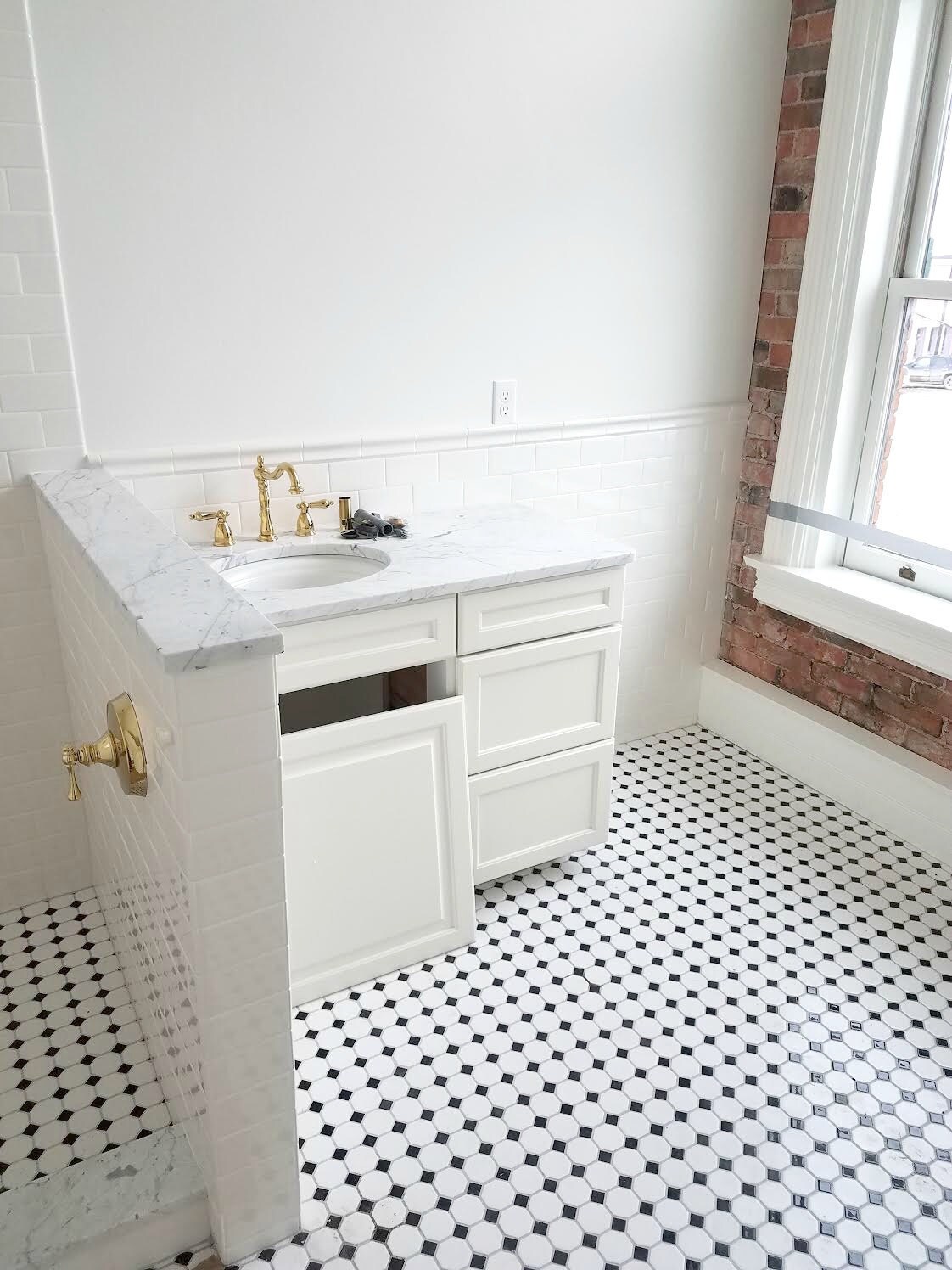 This new apartment will be a vacation home for us but we also plan on renting it out to recoup some of the remodeling expenses. So, this next week will be about placing furniture, hanging artwork, and accessorizing. We also have the to fully stock the kitchen and bathrooms with all the necessities for renters. It's going to be a fun week, but it's also going to be a ton of work! If you feel like following along you can find me over on Instagram @mendezmanor.
Also, please note that all shop orders placed April 14th through April 23rd will ship as soon as I return on Monday April 24th. Thanks for reading!