A couple weeks ago my sister and I hosted a retirement party for my mom. We used a lot of items from my vintage collection as props, so I thought I'd share some photos of our set-up.
My sister has a beautiful backyard and a few weeks before the party our husbands and dad worked really hard installing strings of cafe lighting. She and I both love hosting parties, and it turns out we make a pretty good team. Luckily we have a similar style and vision…and we both have tons of vintage baskets, boxes, buckets, and bottles to utilize!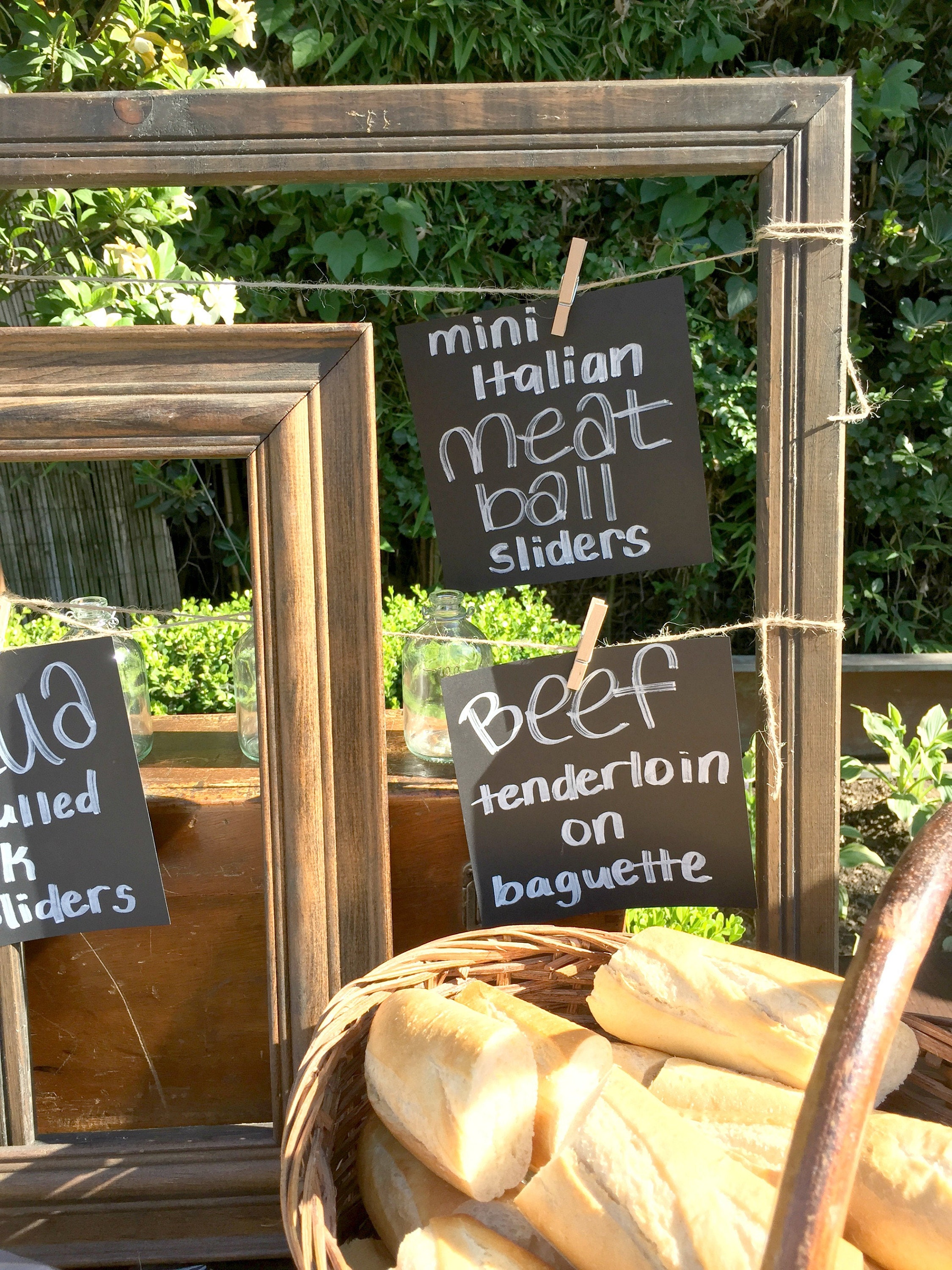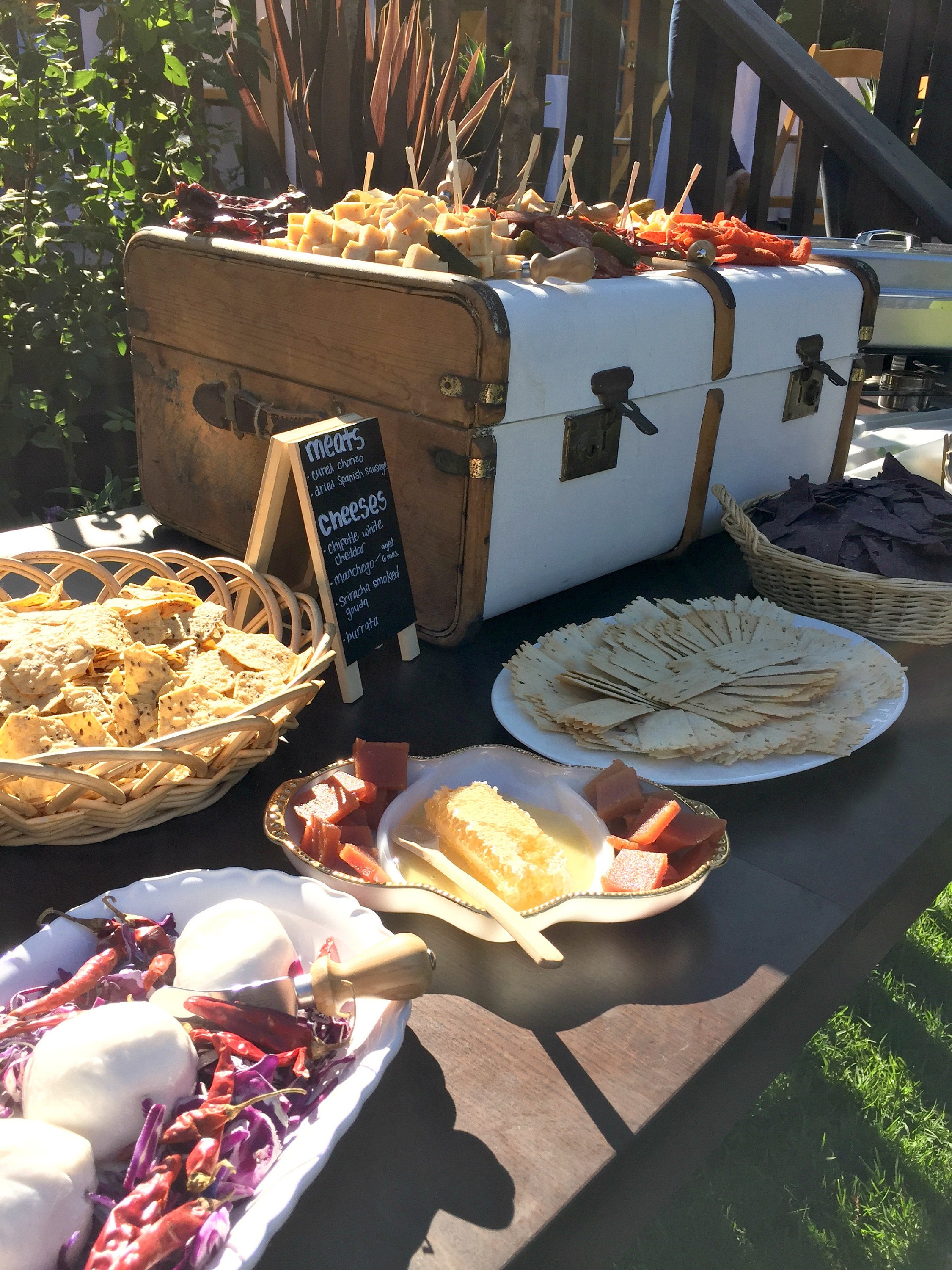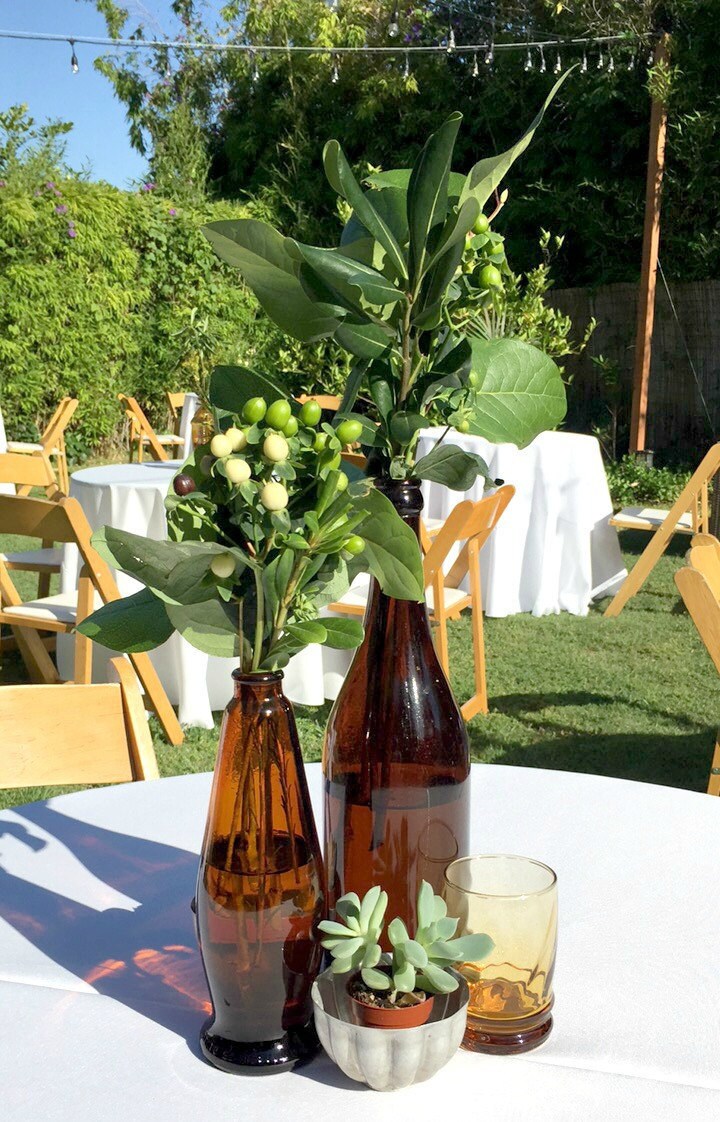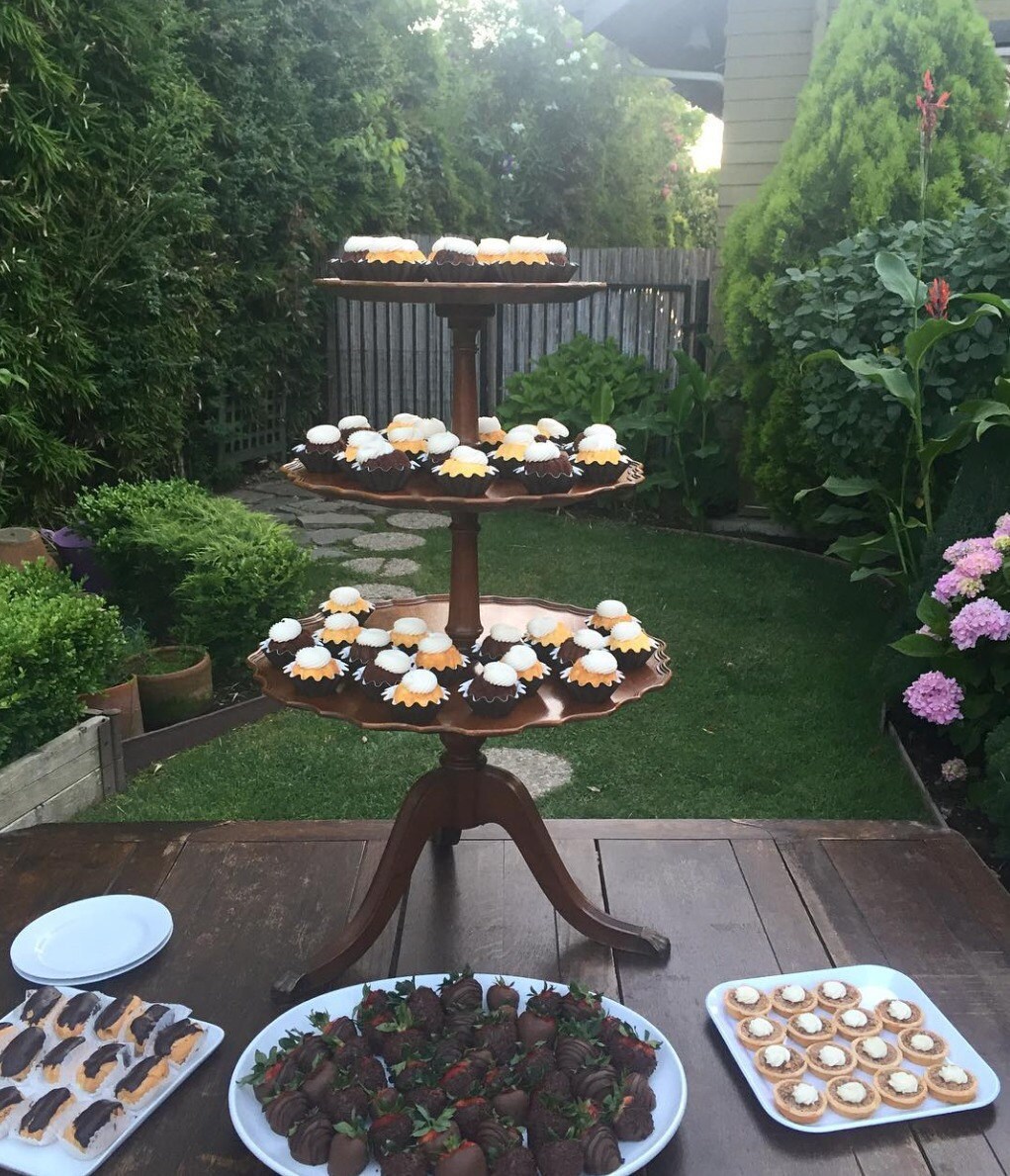 I have a huge collection of amber glass bottles that we used as centerpieces on the tables. We also used one of my vintage trunks as a giant meat and cheese board. But my favorite is the three tiered victorian table that we used as a cupcake stand. I found that table two days before the party. It makes a perfect table for displaying desserts and I know it will get used many more times to come!
Thanks for reading!