So, we decided to name our newly renovated Silverton apartment, The Greene Street Loft. It's not 100% finished, but it's definitely ready enough to start renting very soon. Here are a few shots I took a couple weeks ago, while we were there getting things set up. If you missed my first post, you can see what we started with here.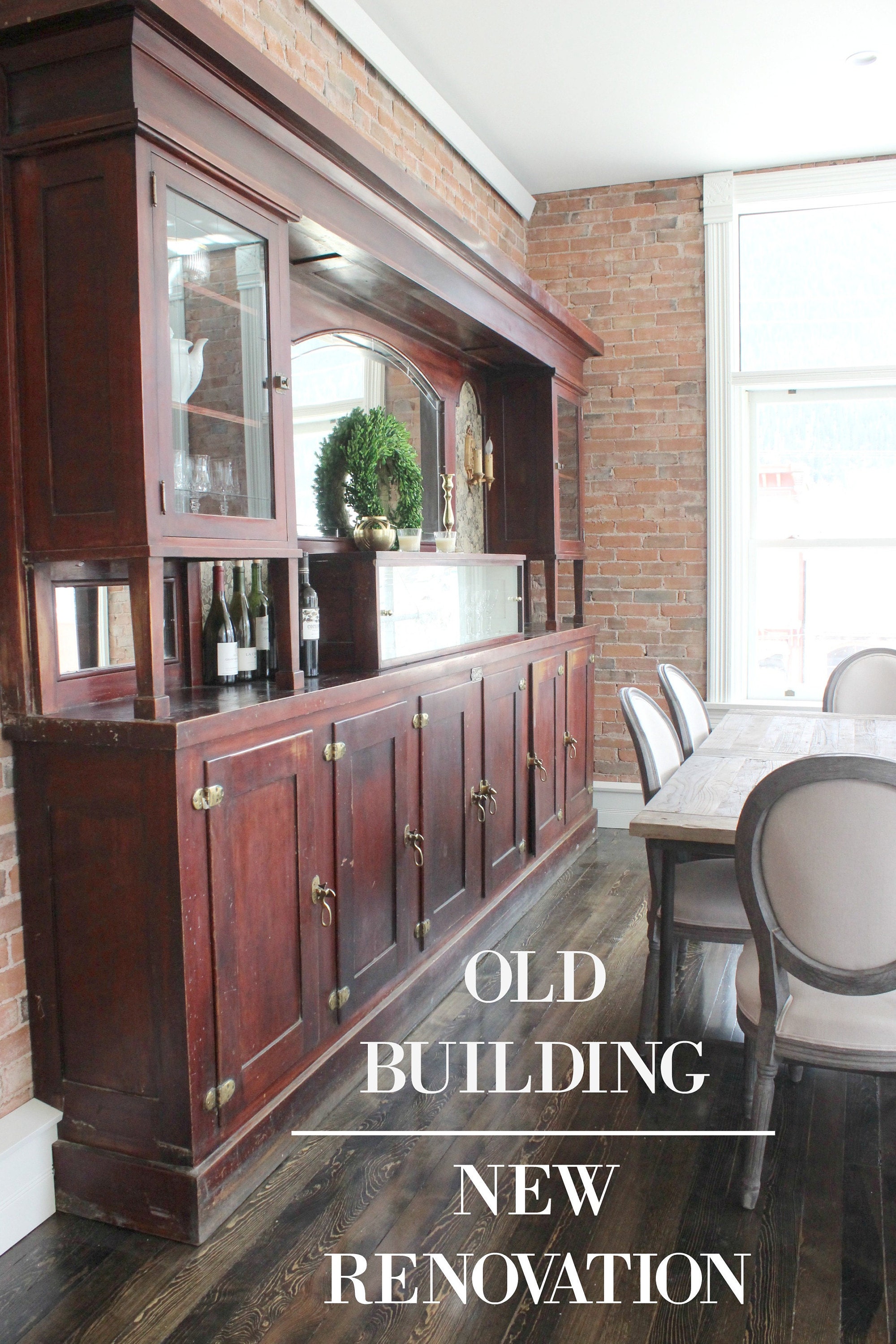 MAIN LIVING AREA & KITCHEN
This two bedroom loft apartment has a long, narrow floor plan with the main living space and kitchen up front. It has 11 foot ceilings, with floor to ceiling windows overlooking Greene Street, the main street in town. In the last photo you can see the supports for the kitchen bar still need to be installed.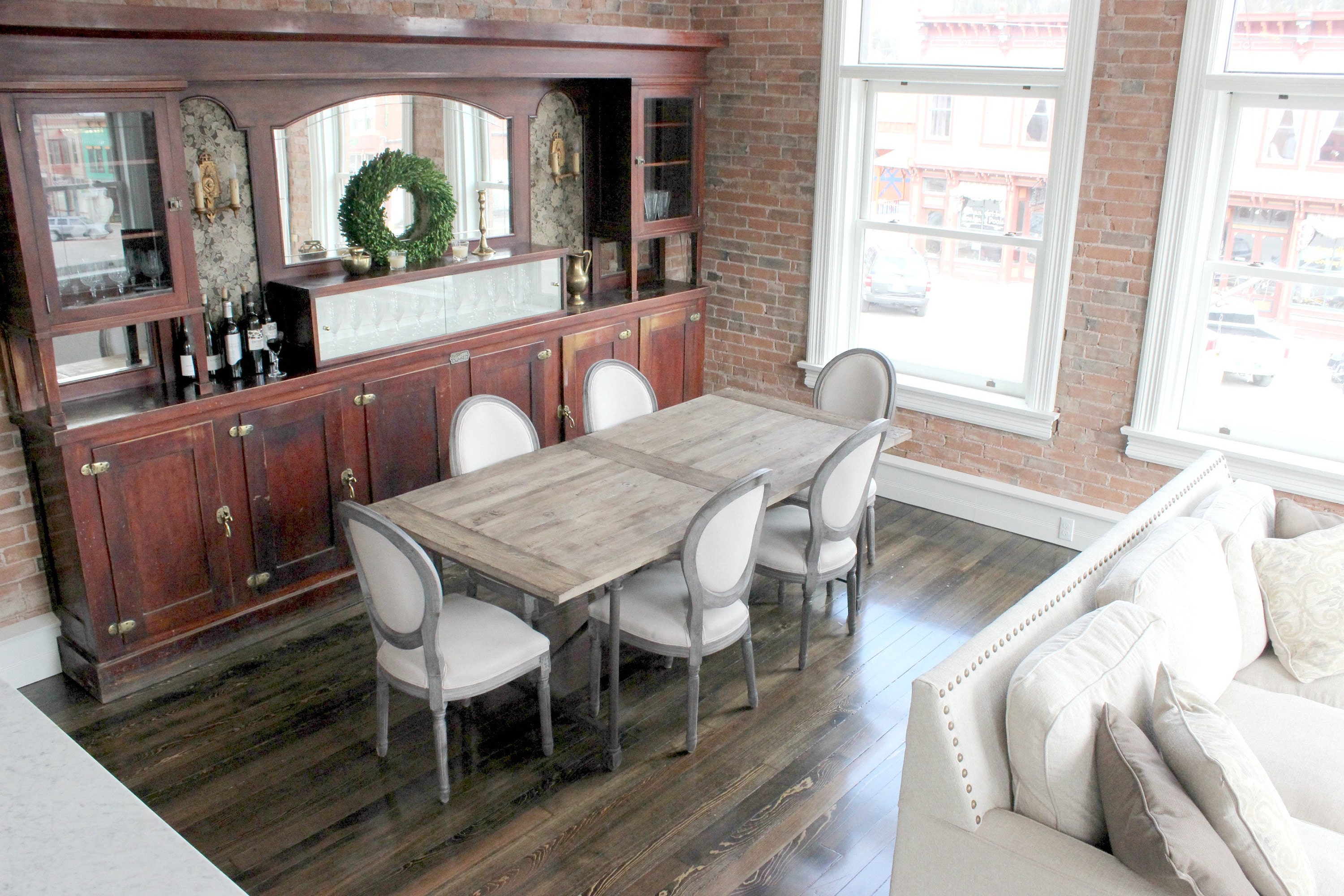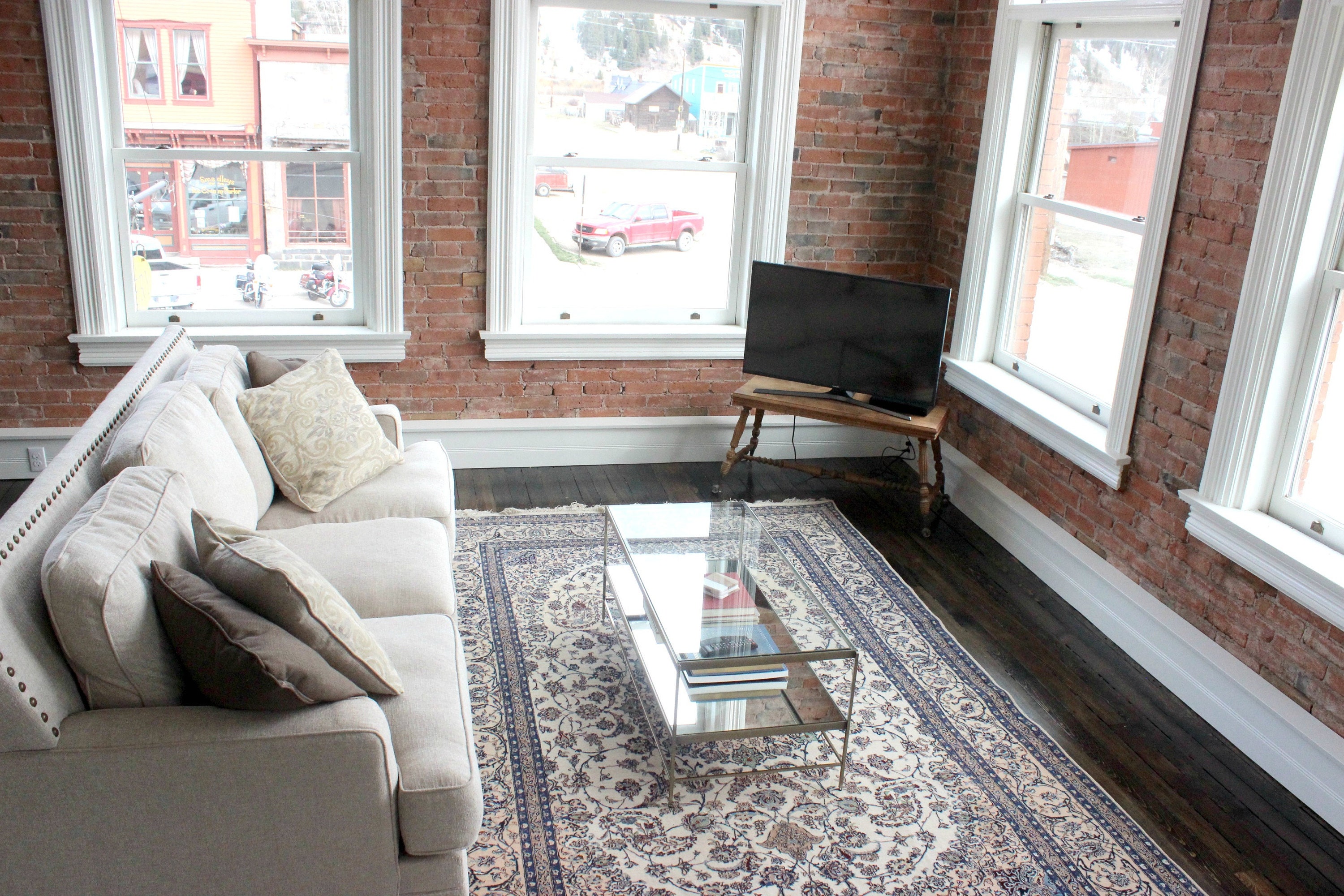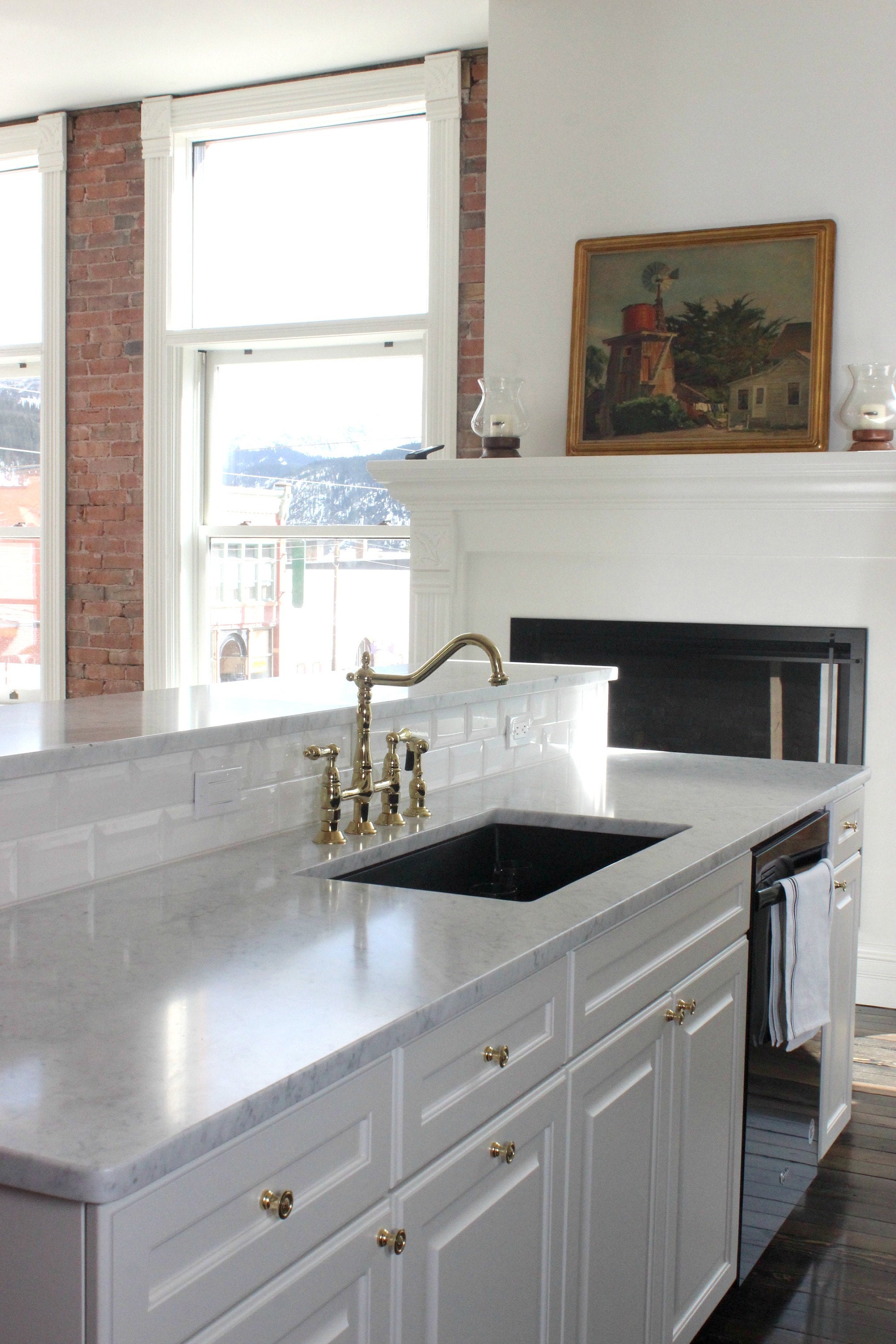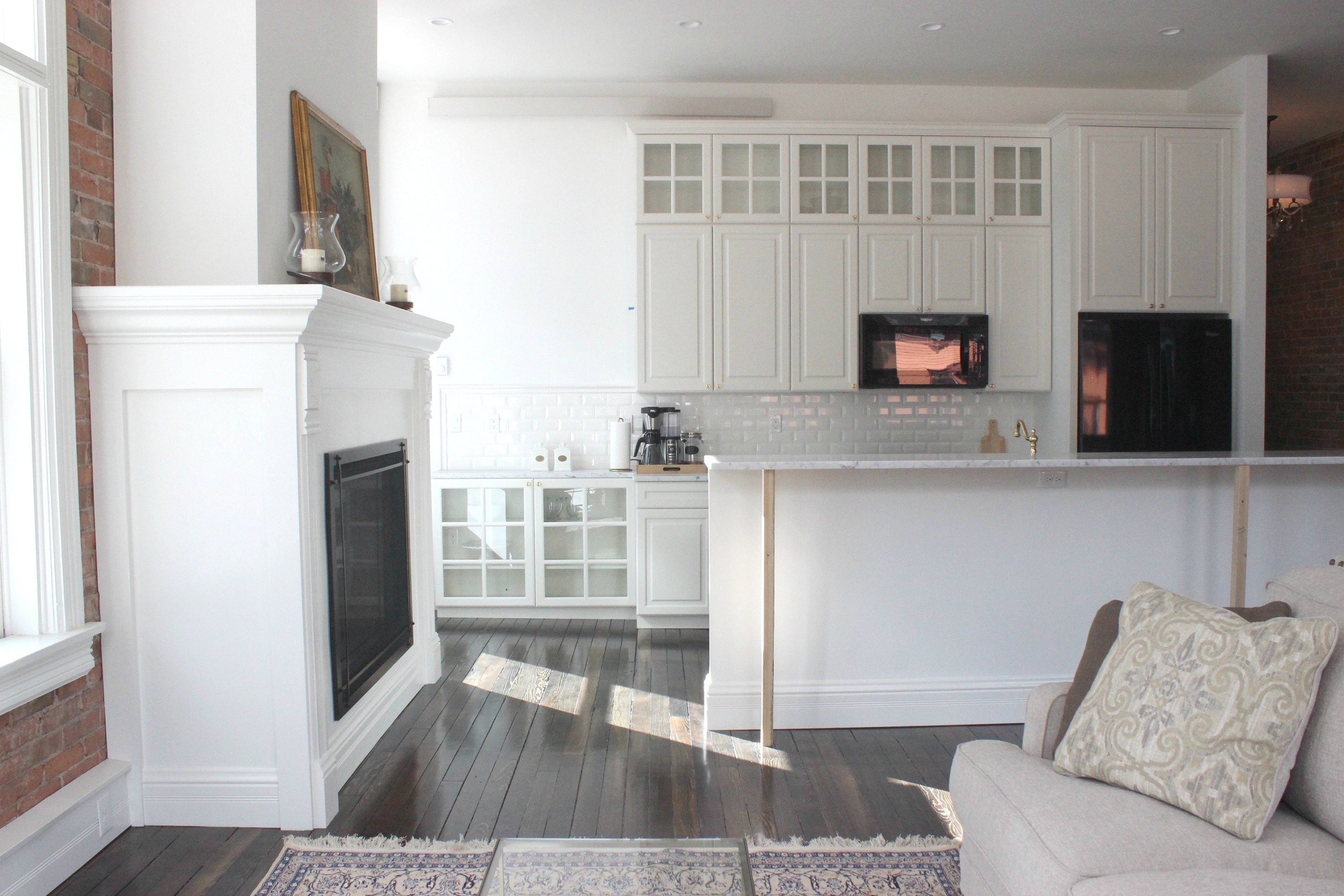 BEDROOM ONE
This apartment has two good sized bedrooms. The first is the largest and it has a connected bathroom. We've been call this room the master bedroom and right now the decor is pretty simple. We just have the necessities at this point, but there are plans to add artwork and accessories.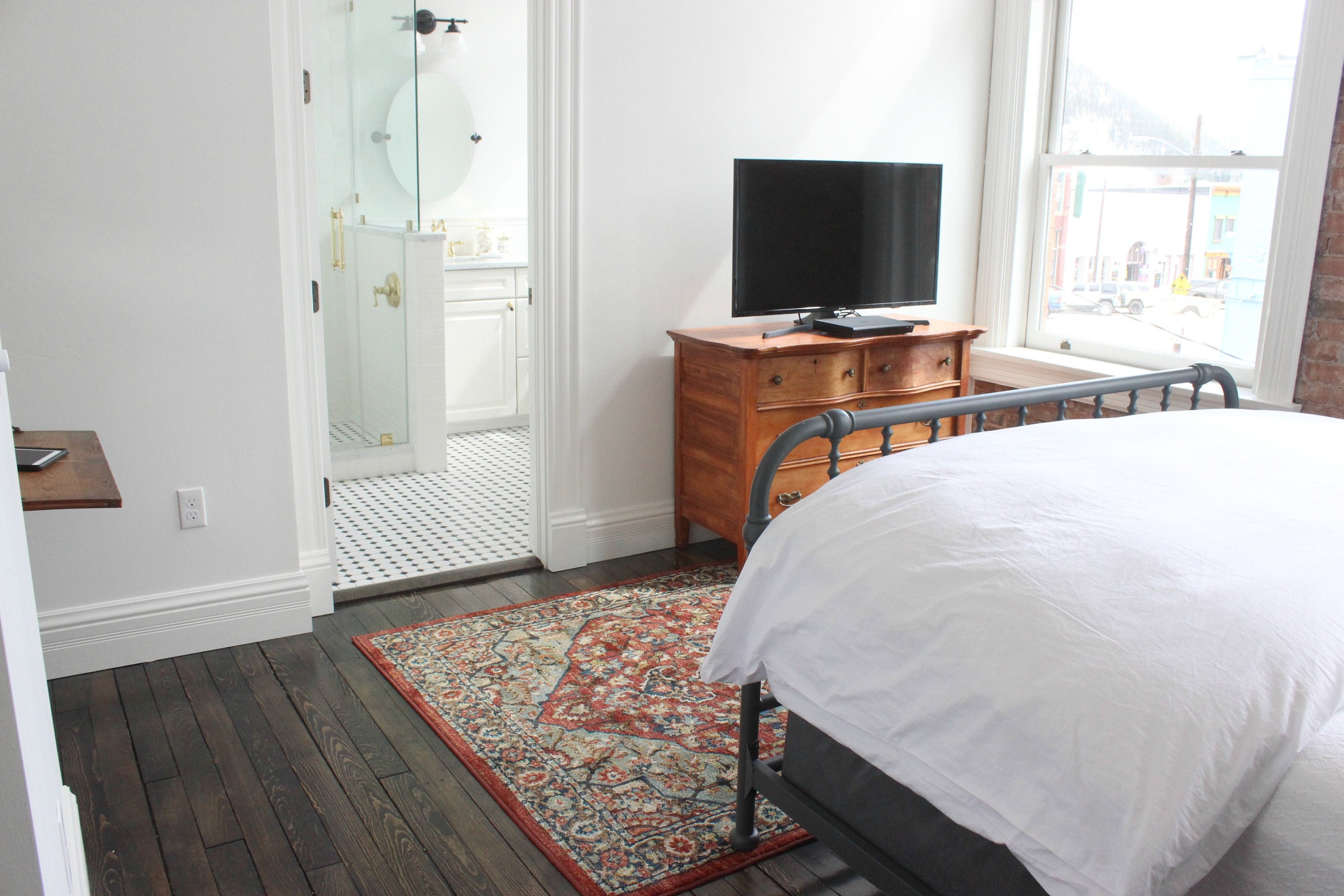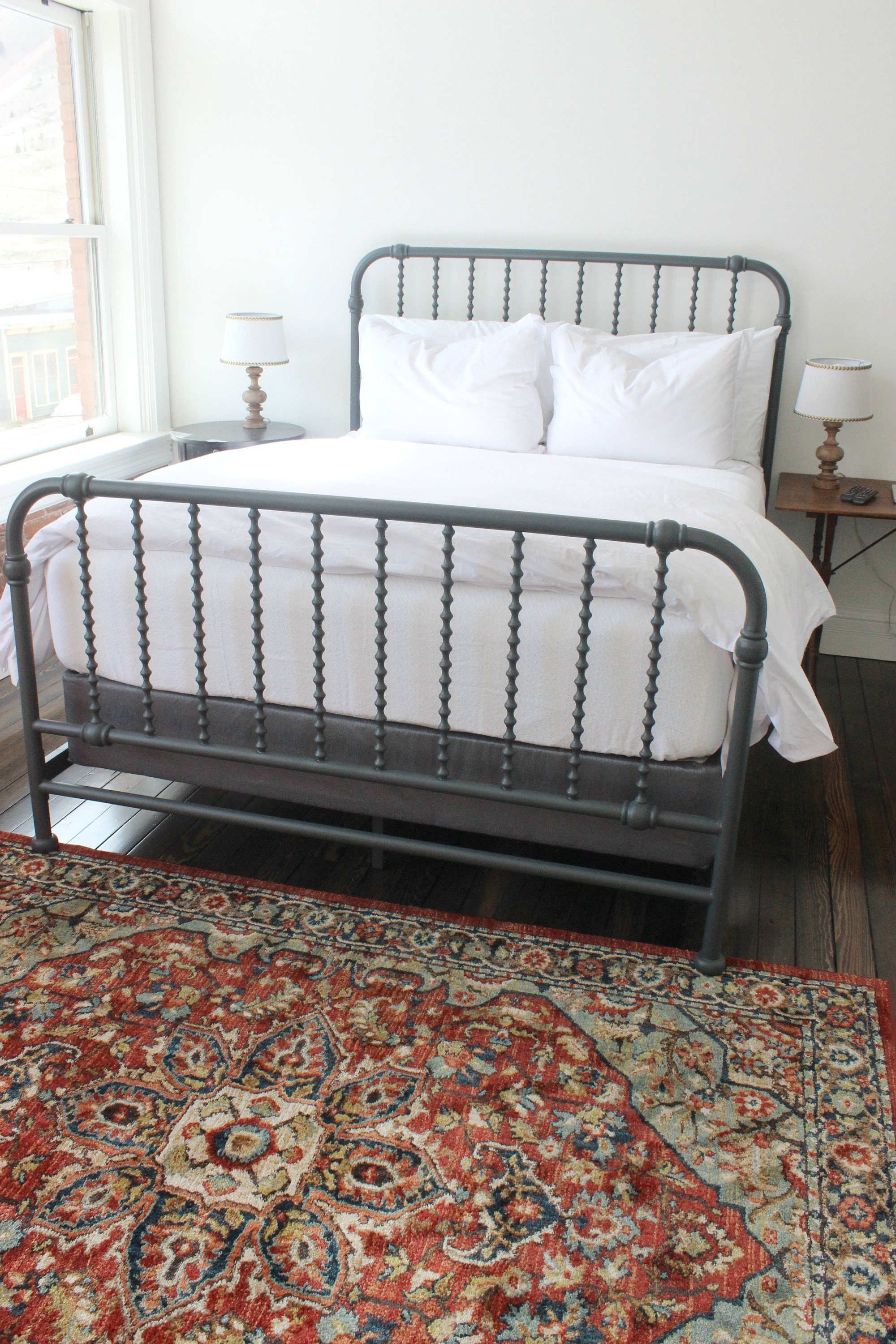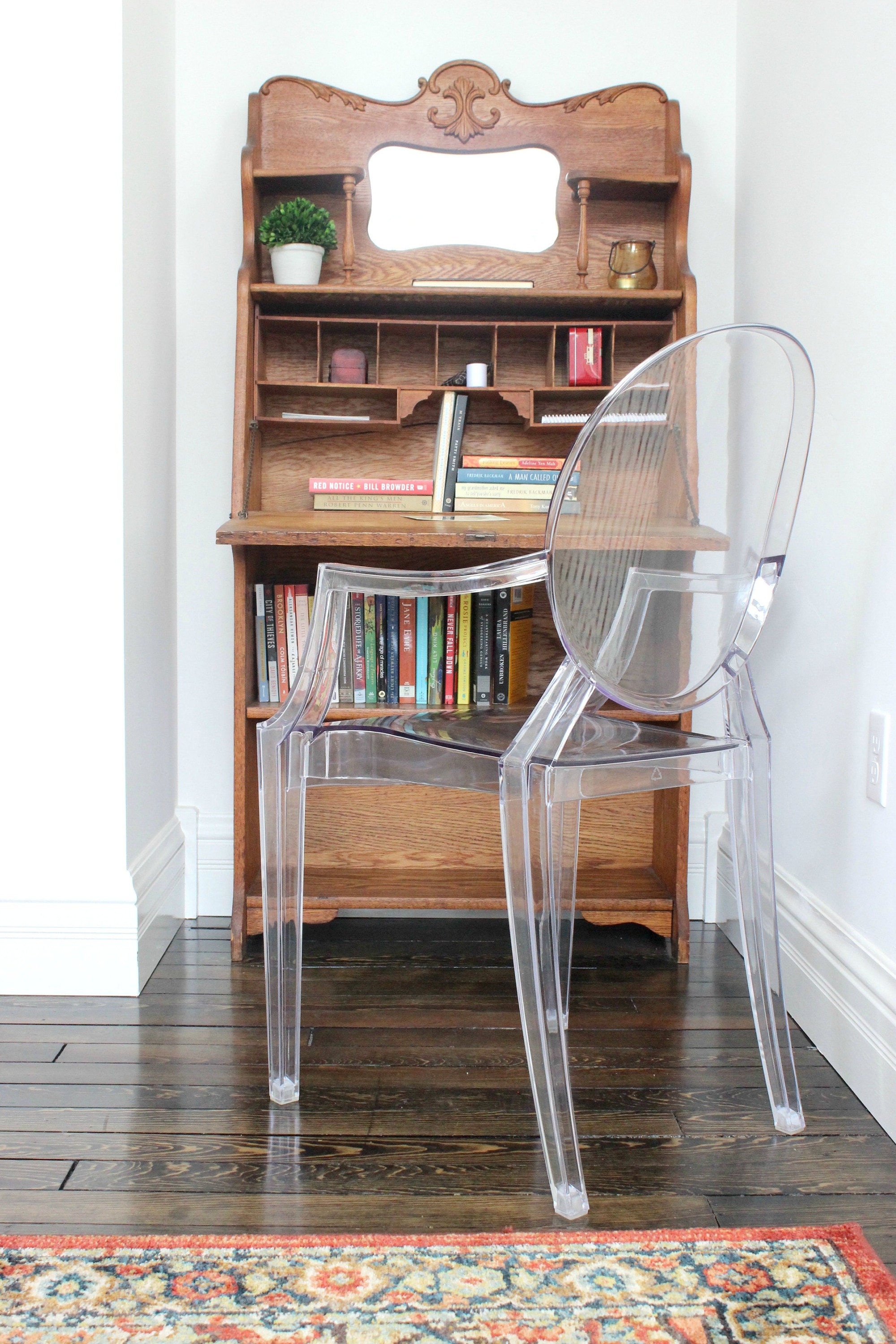 ATTACHED BATH
The bathroom that is attached to the first bedroom is considered the master bath. It has a free standing pedestal tub and separate shower. We tried to keep the bathroom decor simple and classic with a gentle nod to the Victorian era in which the building was built.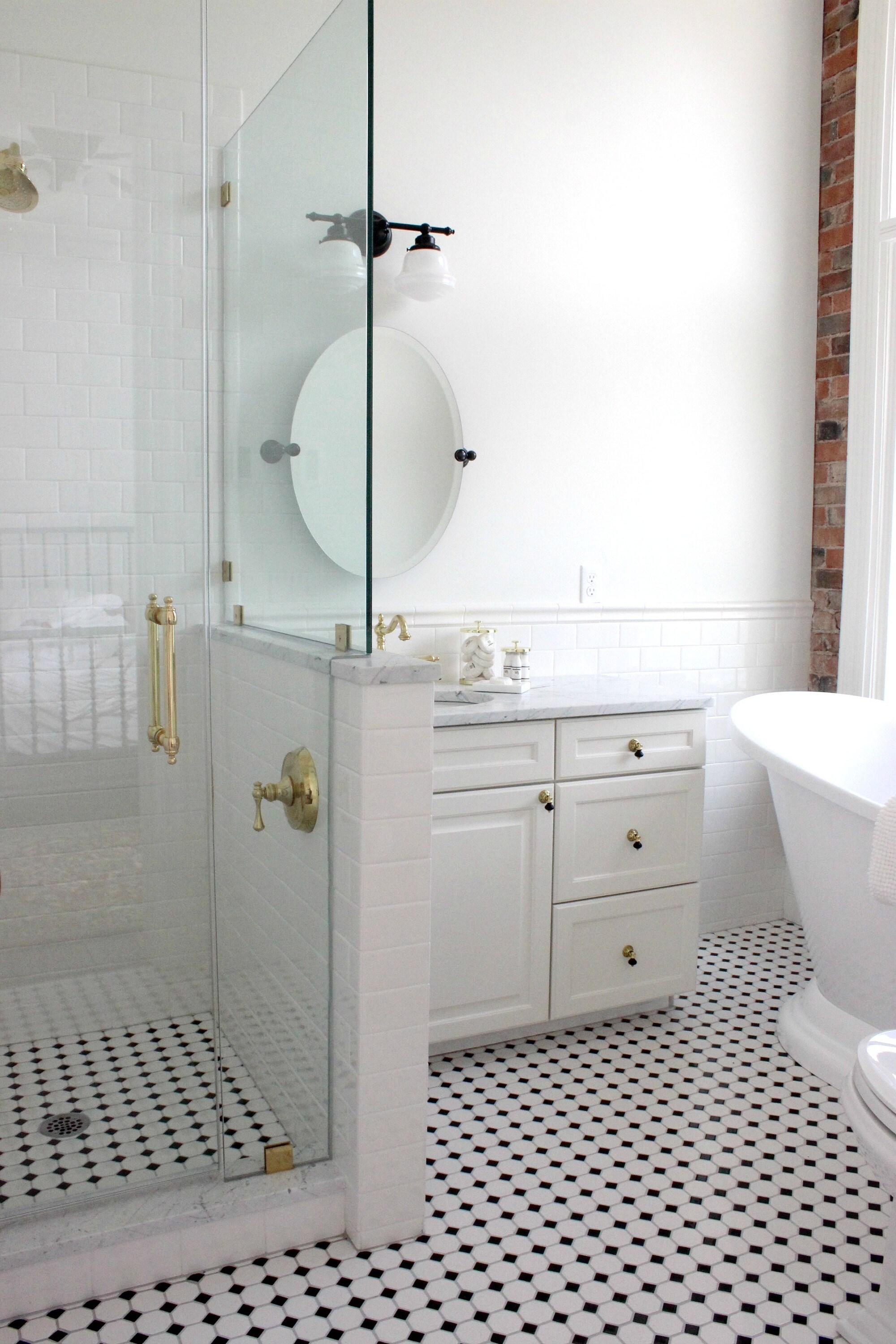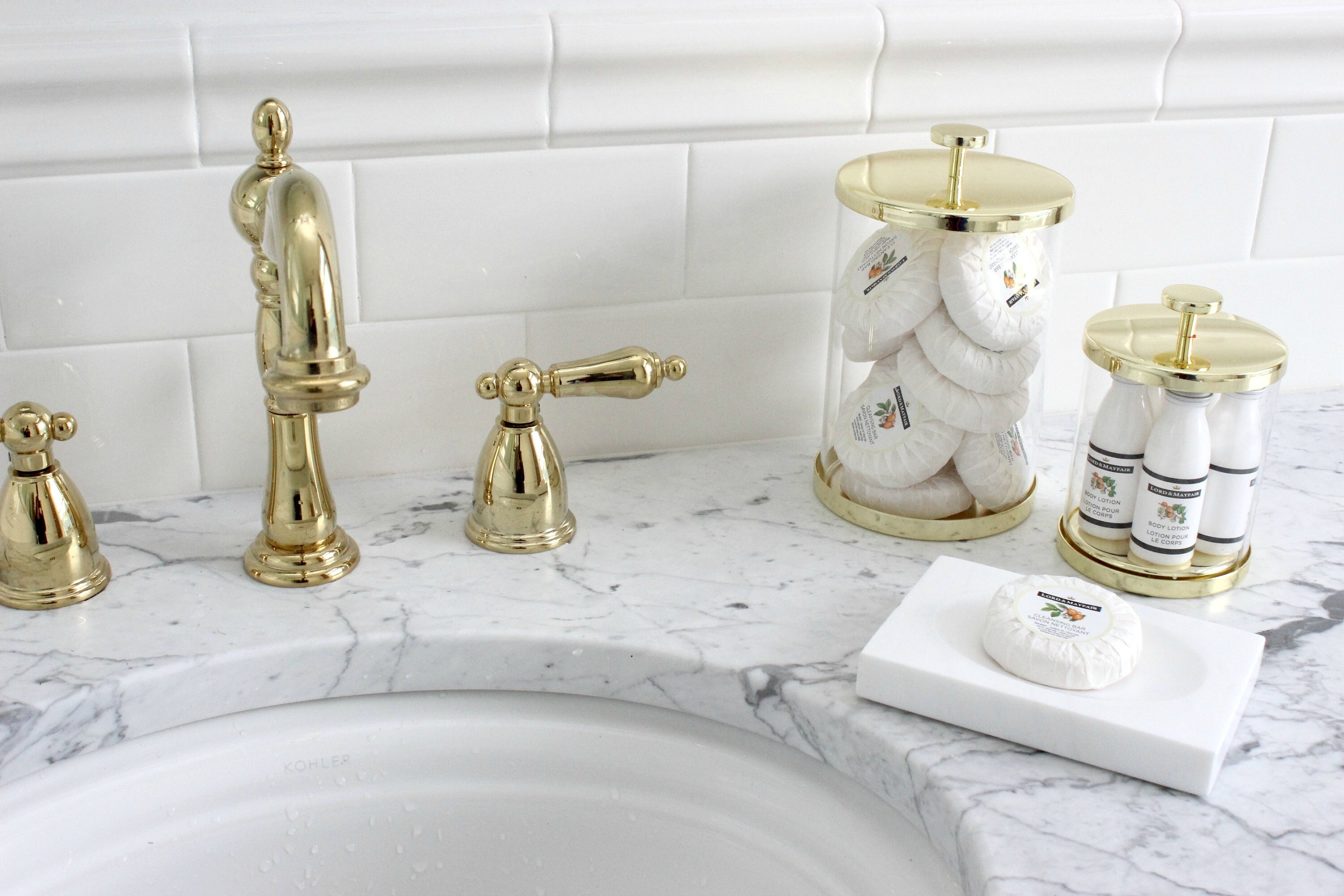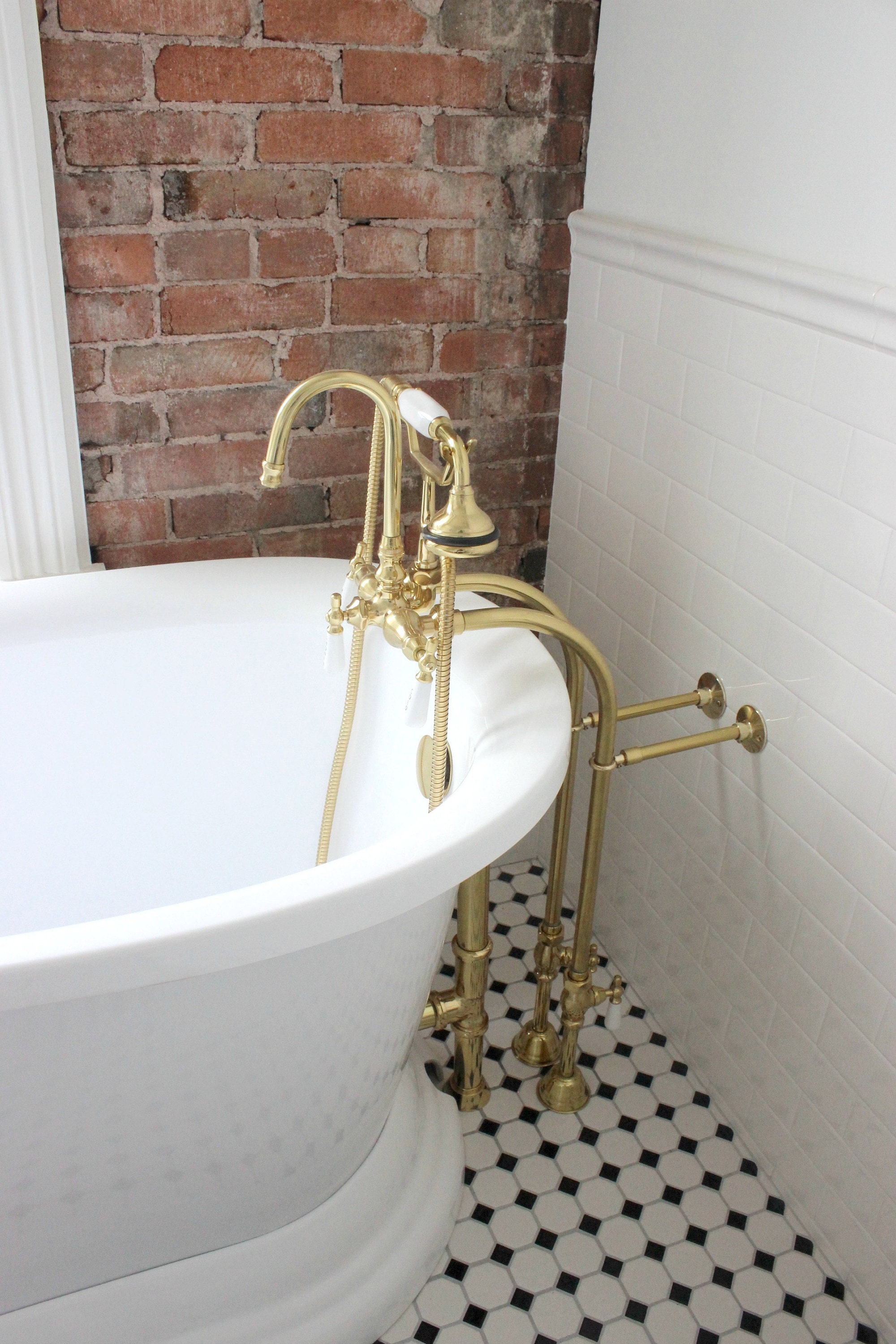 BEDROOM TWO
The second bedroom is only slightly smaller than the fist. Just like the other it has a queen size bed and plenty of extra space.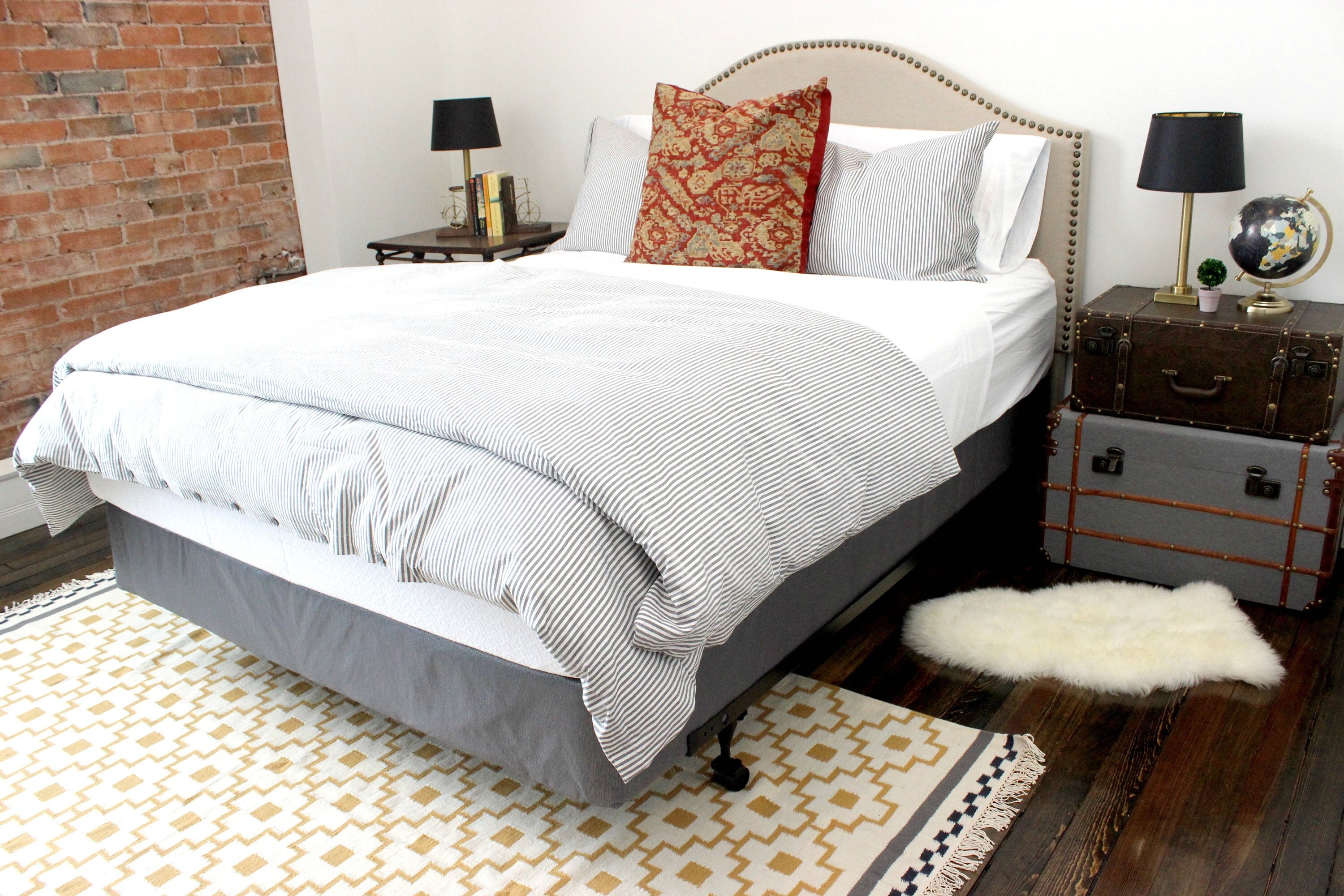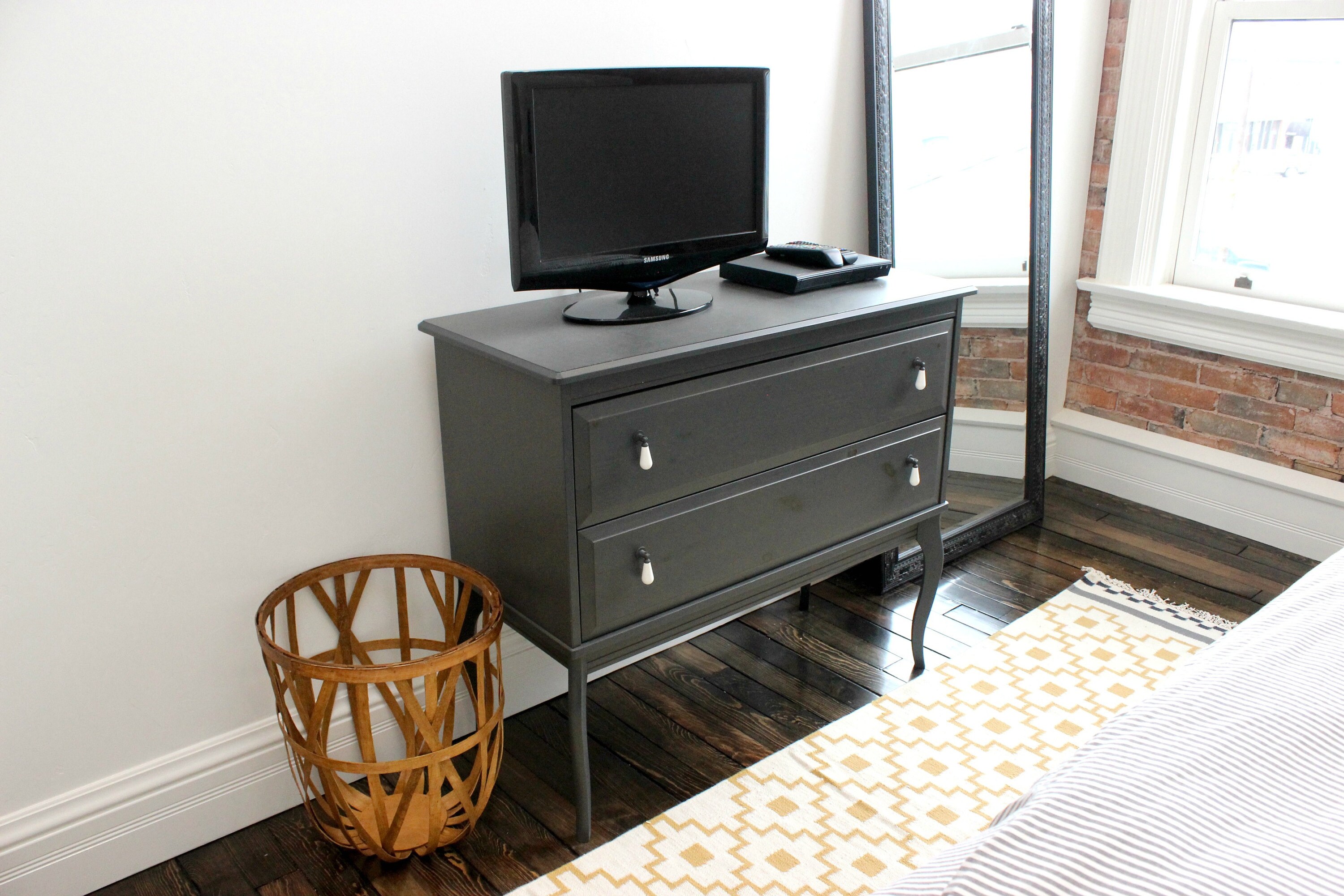 BATHROOM TWO
We decided to keep the decor in both bathrooms the same, so bathroom #2 (which we've been calling the guest bathroom) is basically a smaller version of the first. The main difference is the built in shower/tub combo. Oh, and did I mention that the floors are heated in both bathrooms!?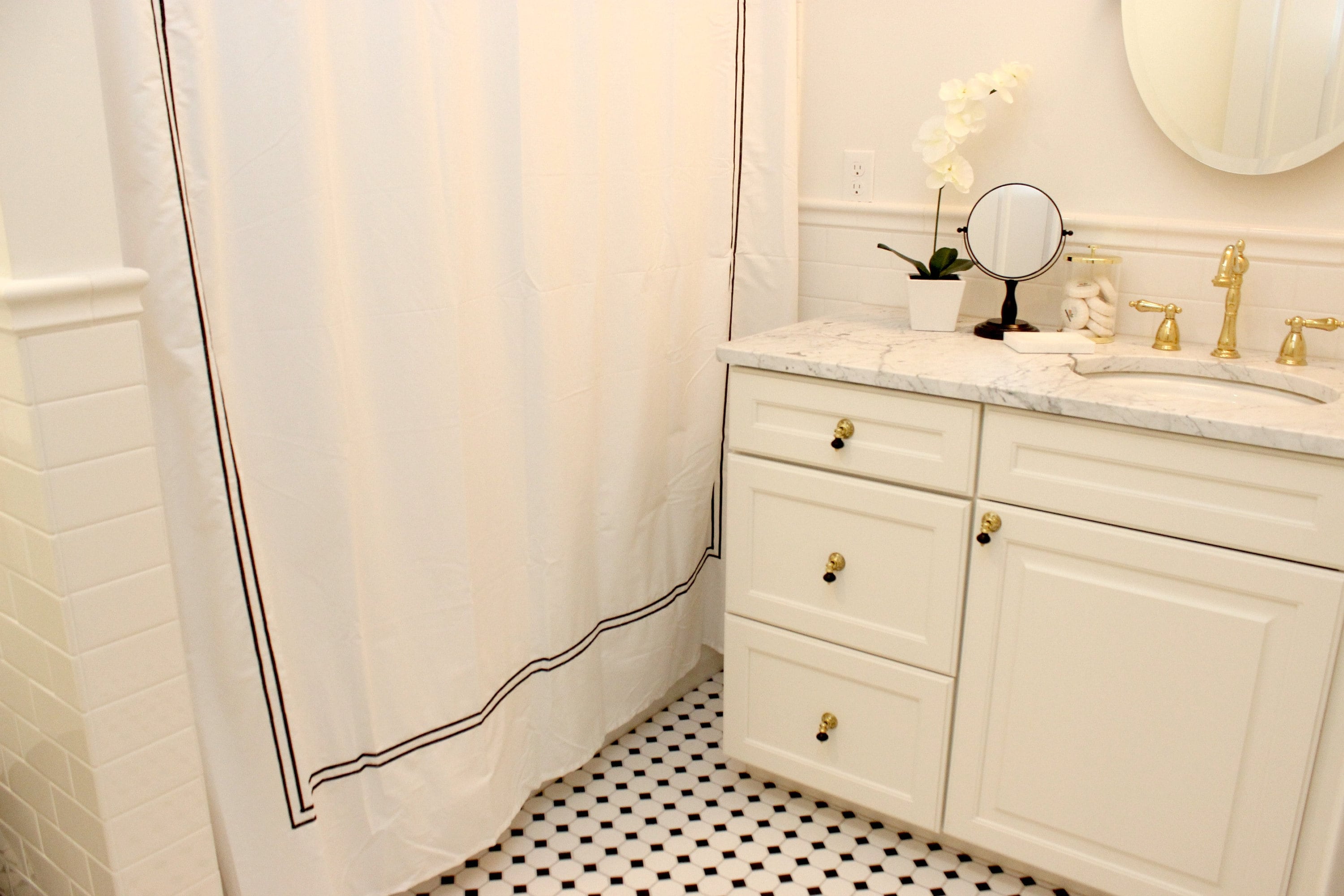 While we were in Silverton last week we mostly focused on furnishing the apartment with the essentials so that we can start renting it right away. We now have all the basic furniture, comfortable mattresses, nice bedding, cozy towels, and a fully stocked kitchen. We also bought special travel soaps and really soft bathrobes for our guests who stay here!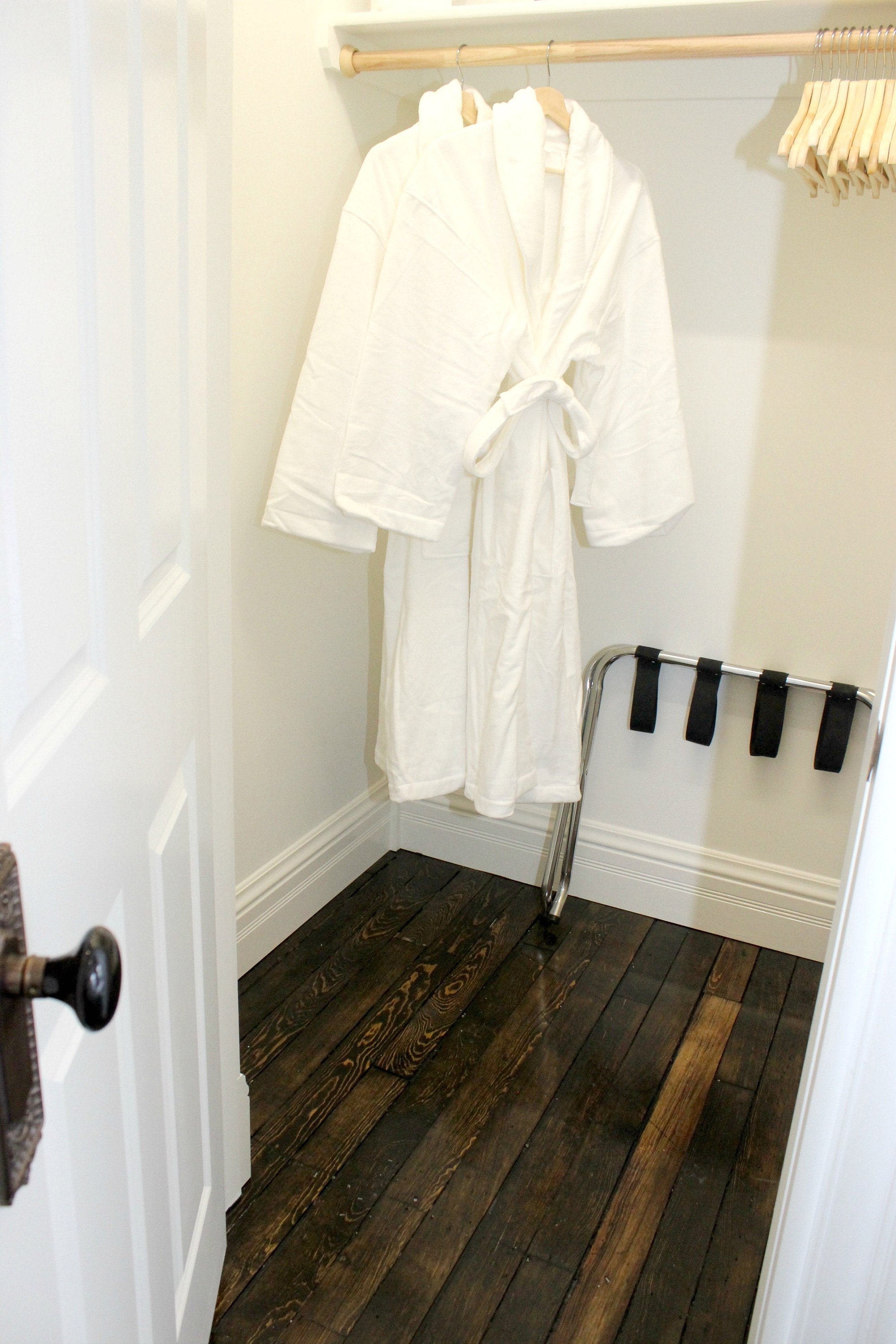 In terms of decor we still have a long way to go and we plan on adding a little more each time we visit. Several weeks ago I blogged about the gallery wall we want to arrange in the hallway. That will be our next big project and we plan to tackle it when we are back this summer.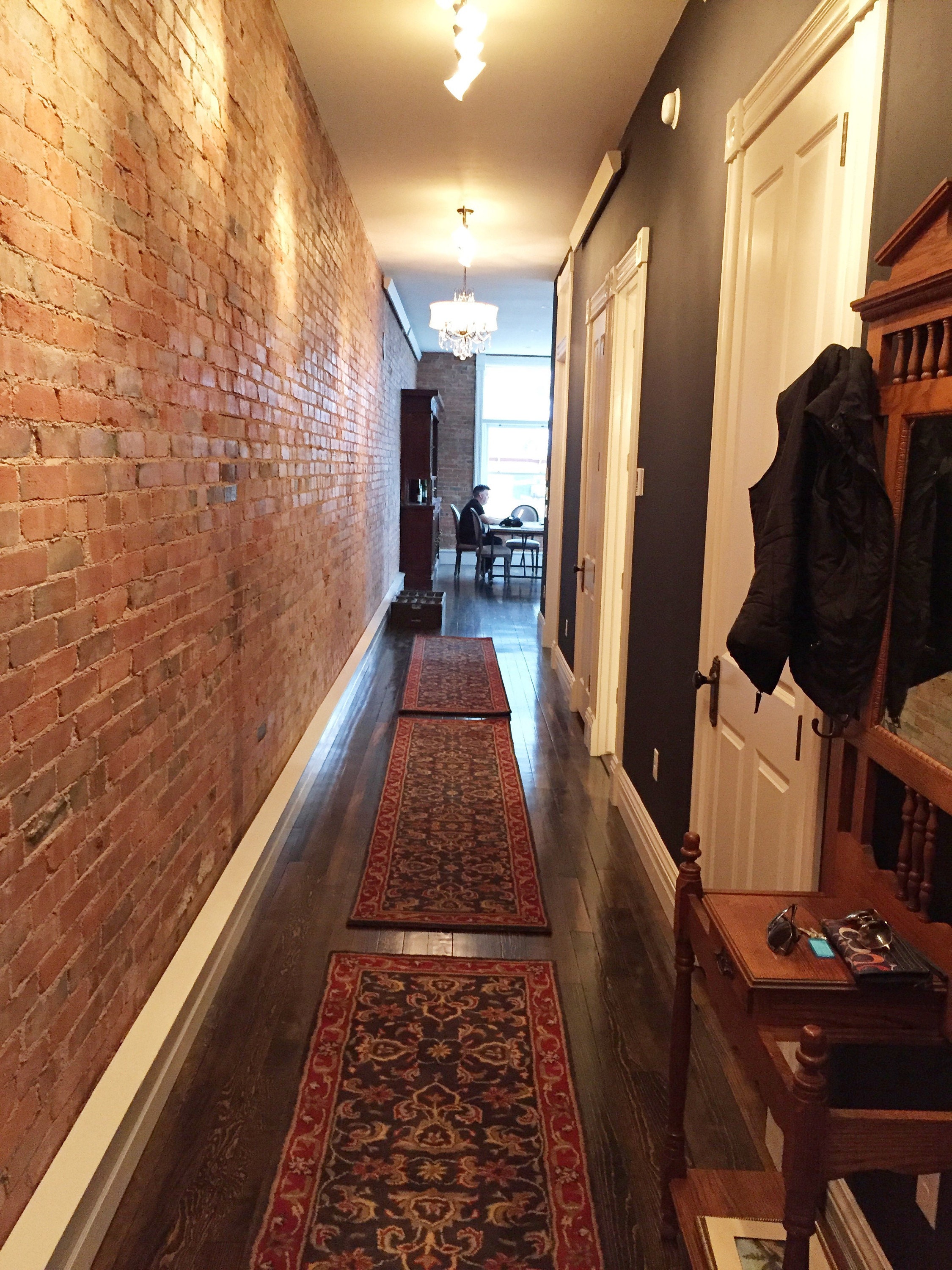 If interested to you can view our Greene Street Loft on VRBO. It is available for vacation rental starting this month!