I've recently come across two adorable little secretary desks in my treasure hunting. Both are available for purchase, so feel free to send me a message if you are interested.
The first is already set up in my booth at Pomona Antique Mart. It's a little oak wood desk with a maple or honey colored stain. It has a hinged front panel that folds down to reveal the inside cubies and drawer. It would look super cute in a small office or entryway! It measures approximately 32w X 22d X 42t. I currently have it priced at $200 but would be willing to consider offers.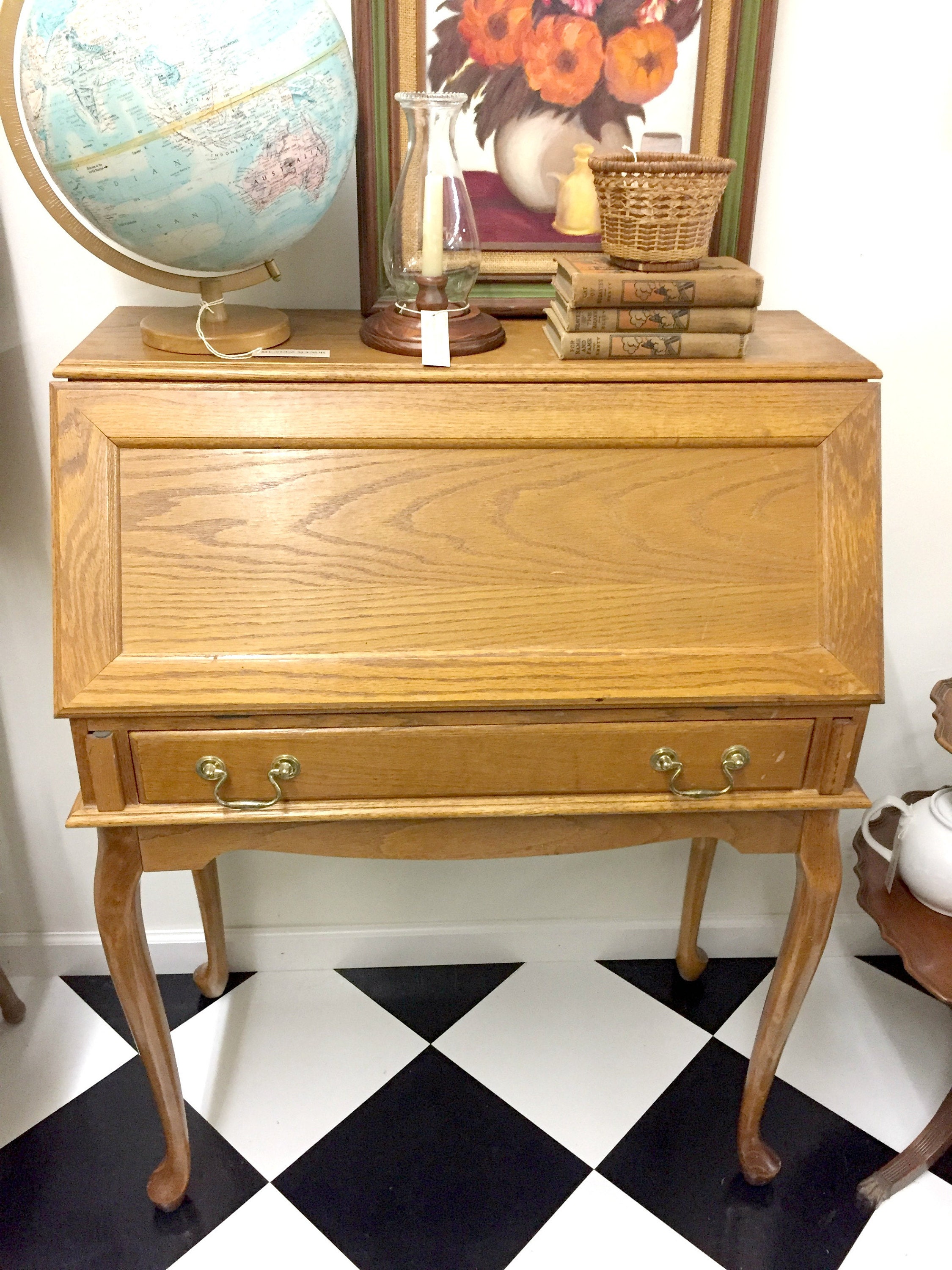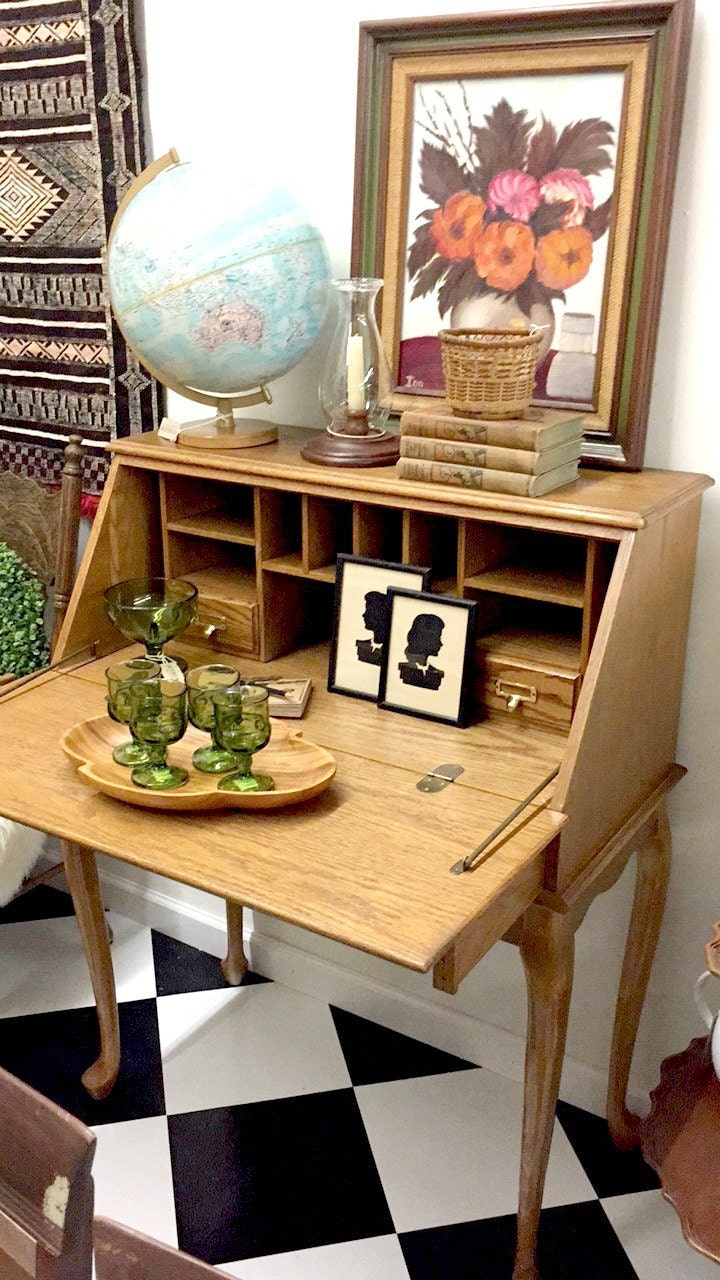 The second desk is a traditional roll top secretary. It is also made of oak, but has a medium brown stain. It's just slightly larger than the first at 34w X 24d X 45t. I have this one priced at $225, but again, would be willing to consider an offer.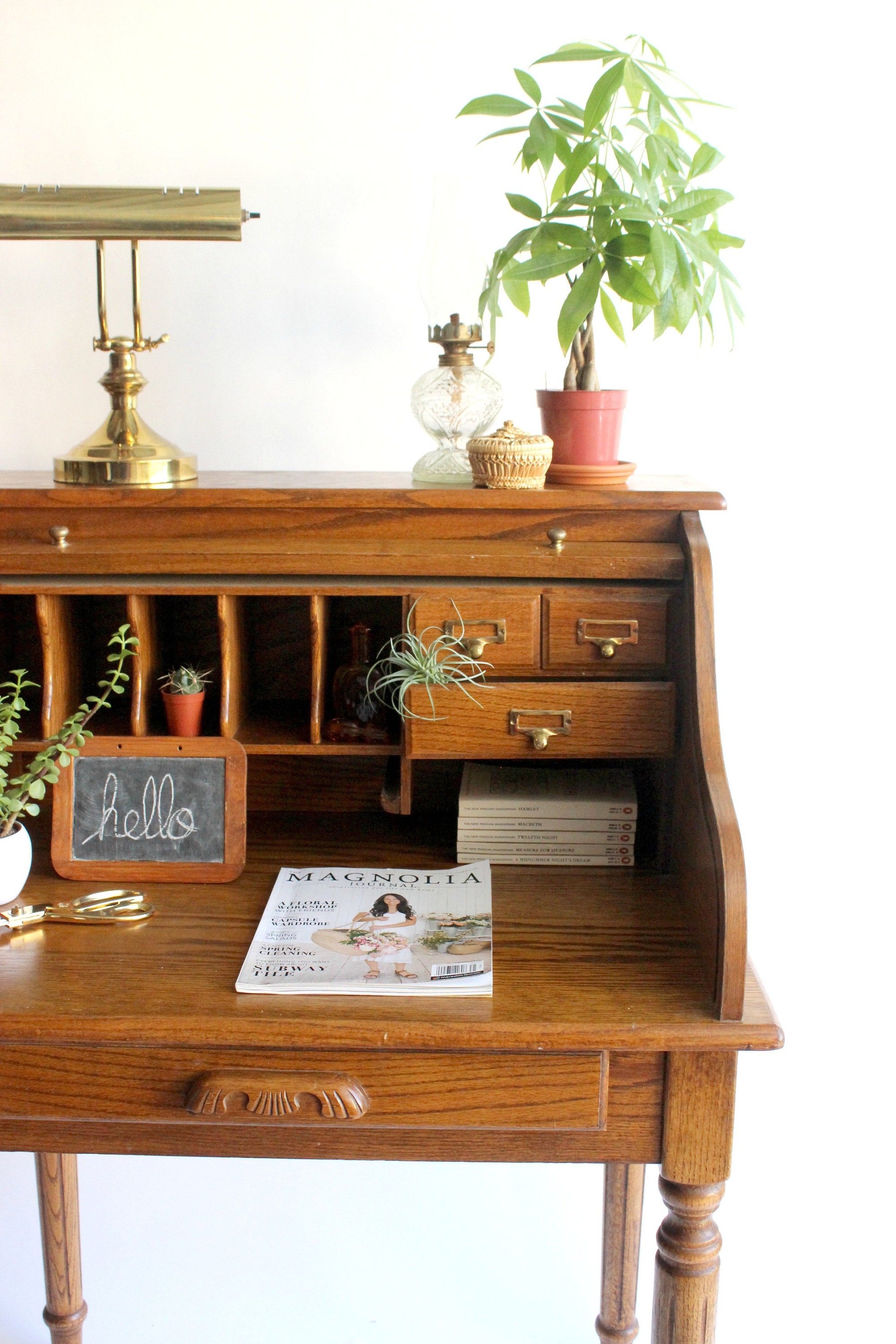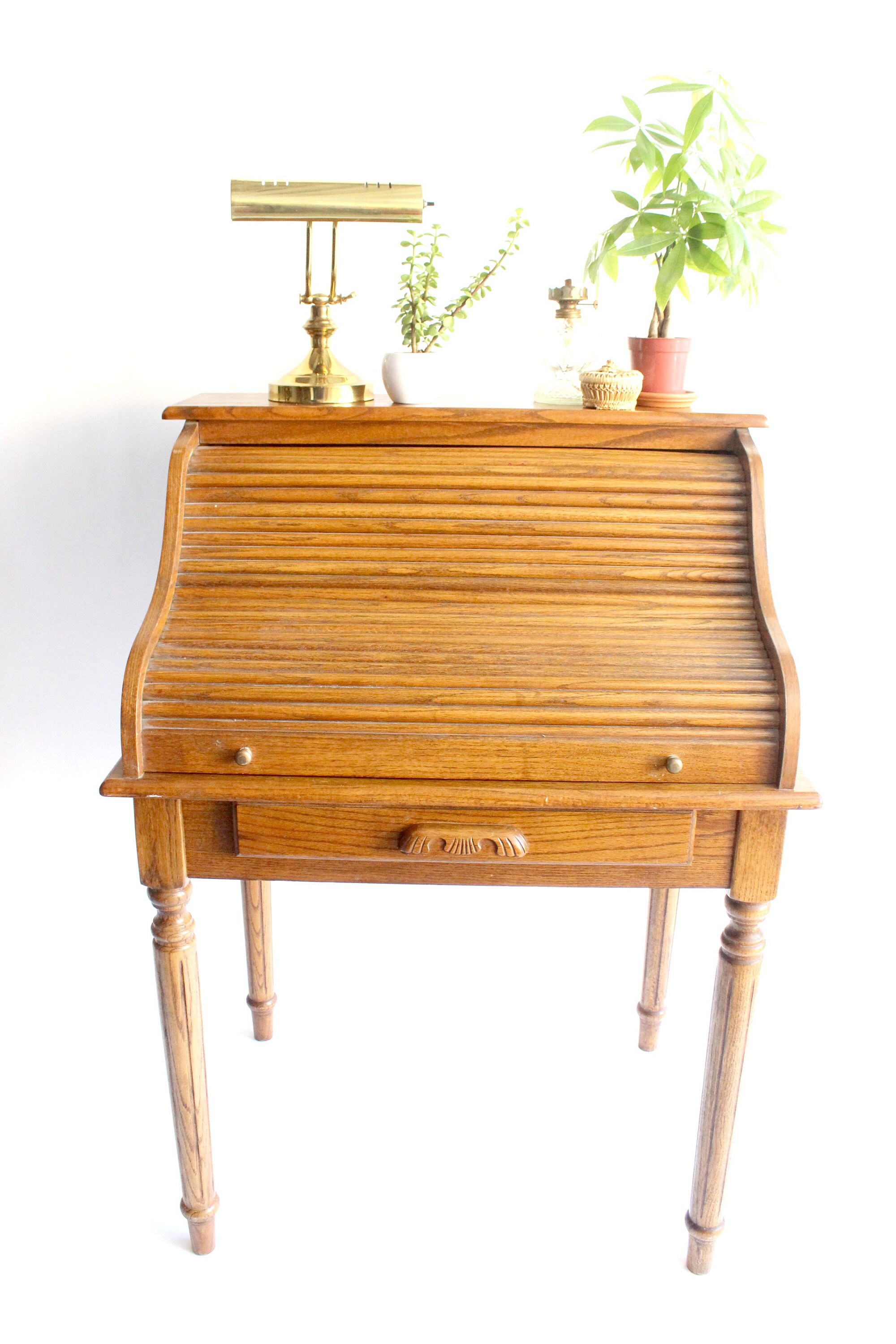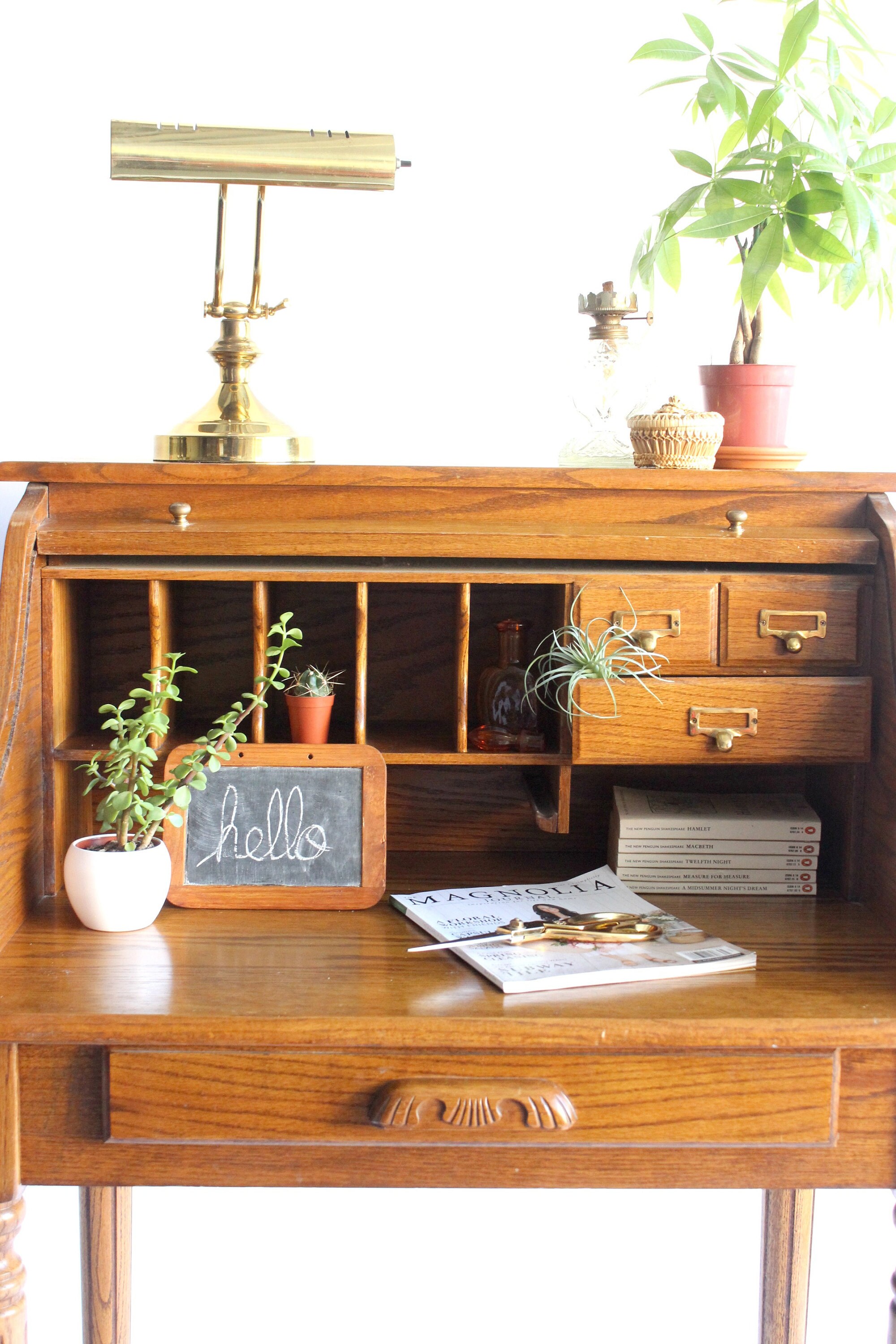 Both of these desk are in good vintage/used condition with minor nicks and scratches. They are available for purchase and pick-up in the Los Angeles area. If you are interested, or have any questions, feel free to mesage me at Nicolemndz@gmail.com.