Hubs and I recently got back from a little getaway to Santa Barbara. I wanted to share the hotel we booked in case anyone is ever looking for a cute place to stay.
The Spanish Garden Inn is a stylish boutique hotel right in downtown Santa Barbara. It's a five minute walk from all the great shops and resaurants on State Street and just a short drive to the beach.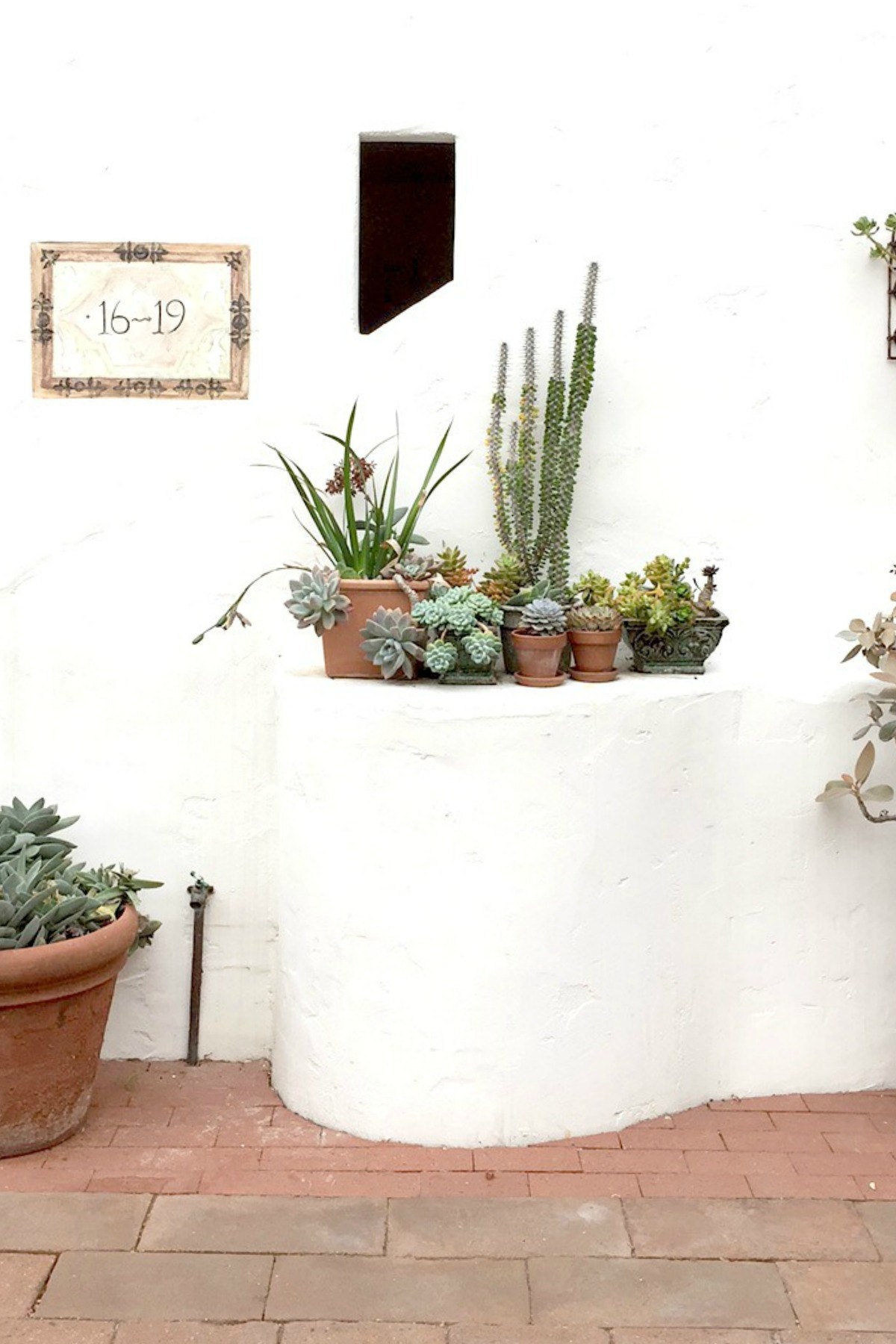 If you appreciate a little Spanish bohemian charm (I know I do!), this place is for you. The grounds are beautiful and there are a lot of extra touches that make it feel special and welcoming. 
I loved the padded lounge chairs, rolled towels, and chilled water out by the pool. And at night, candles all around make the whole place feel really cozy.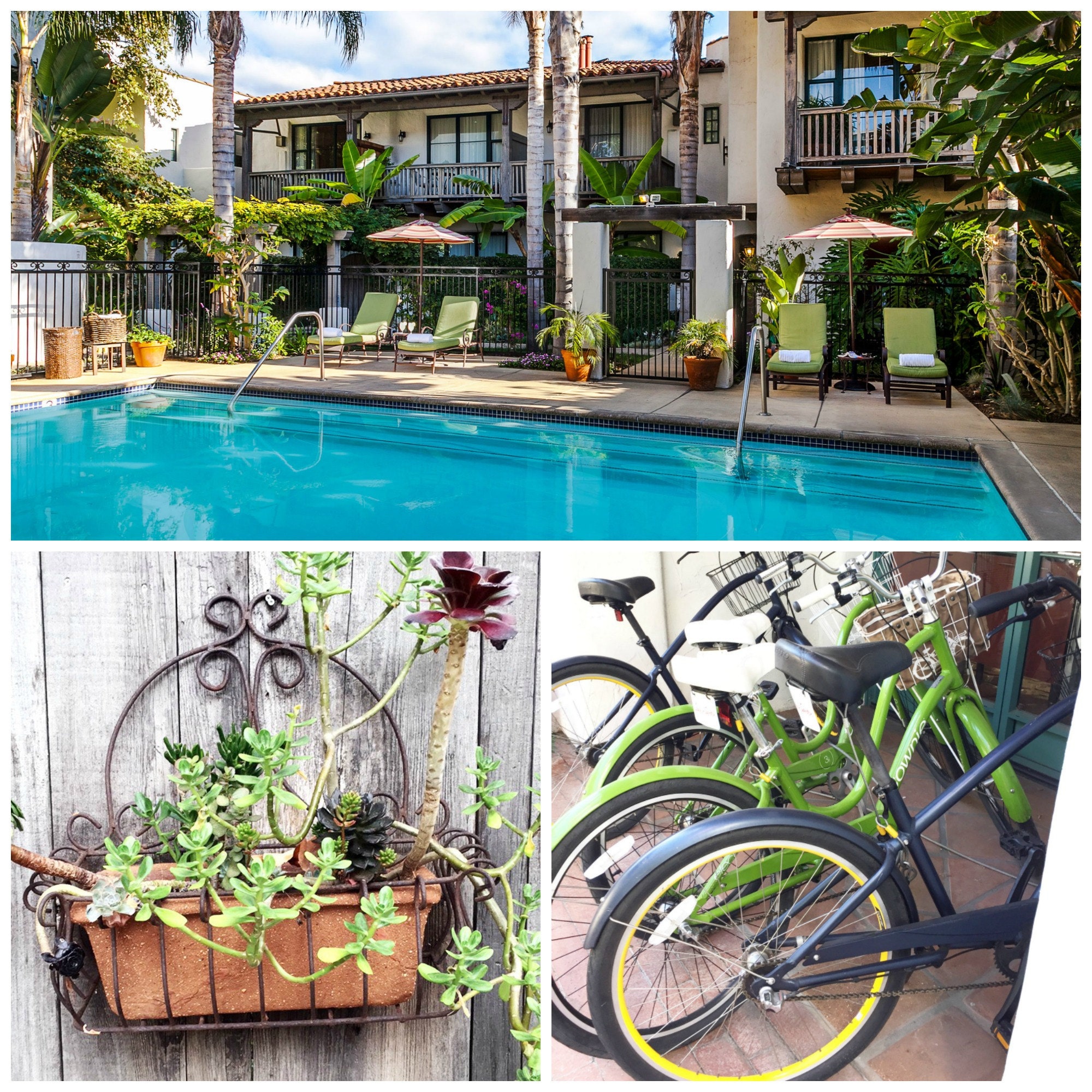 Our room had a private patio/balcony overlooking the pool. Thank goodness the weather cooled down for the weekend and we were actually able to sit outside!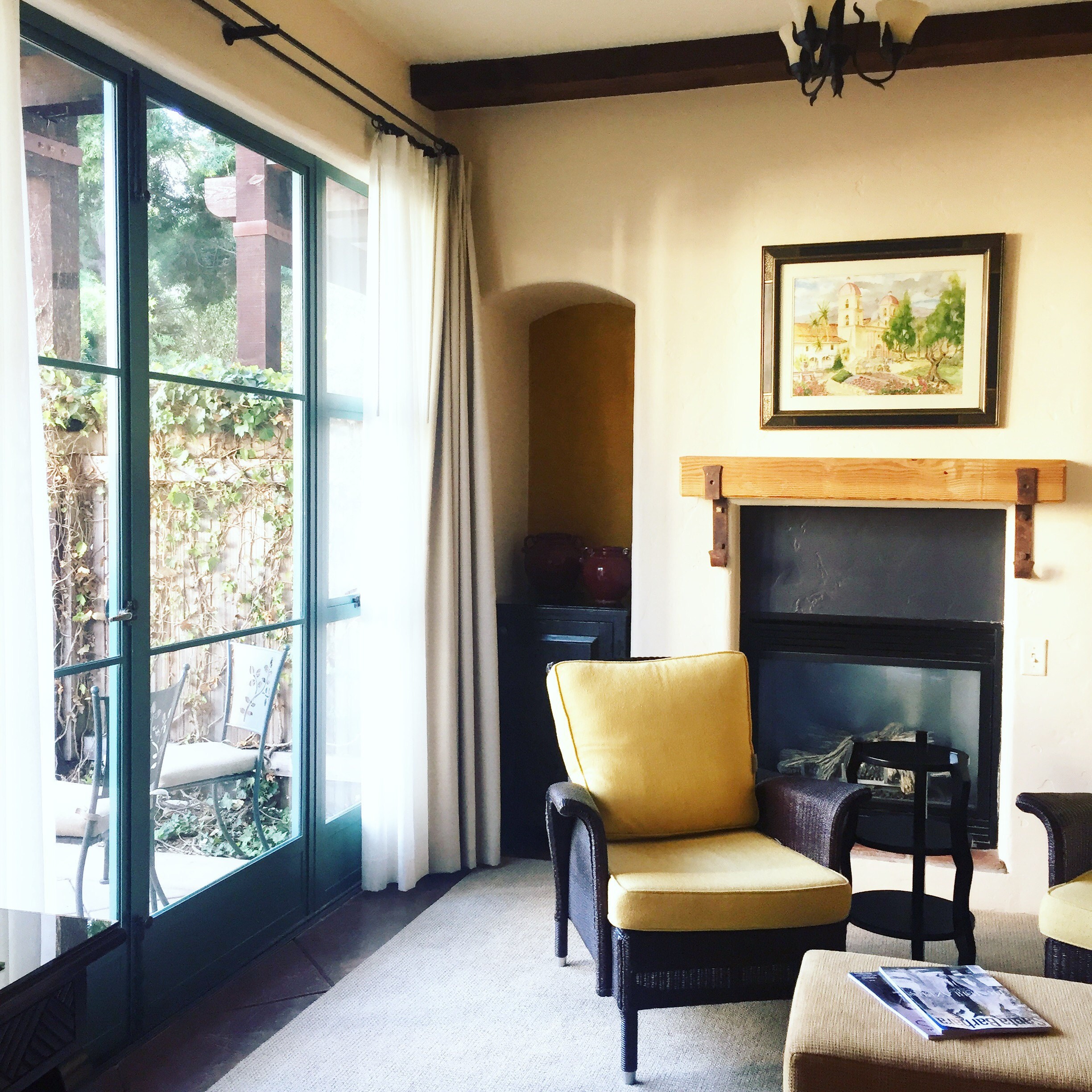 We definiely feel that we have found "our place" for future visits to Santa Barbara. Since hubs is UCSB alumni, and we're only a couple hours drive away, I can see us visiting often.  
I hope this post helps if you are ever looking for a good place to stay in that area. If you plan on visiting and need a restaurant recommendation, feel free to comment below or shoot me an email. We had some great meals all in walking distance from the hotel!
Spanish Garden Inn
915 Garden Street
Santa Barbara, CA 93101