A couple months ago I found a bunch of little wooden toy cars and tractors at an estate sale. I've listed some of them in my online shop and I'm keeping some for myself. The kids love to play with them and they are fun to display.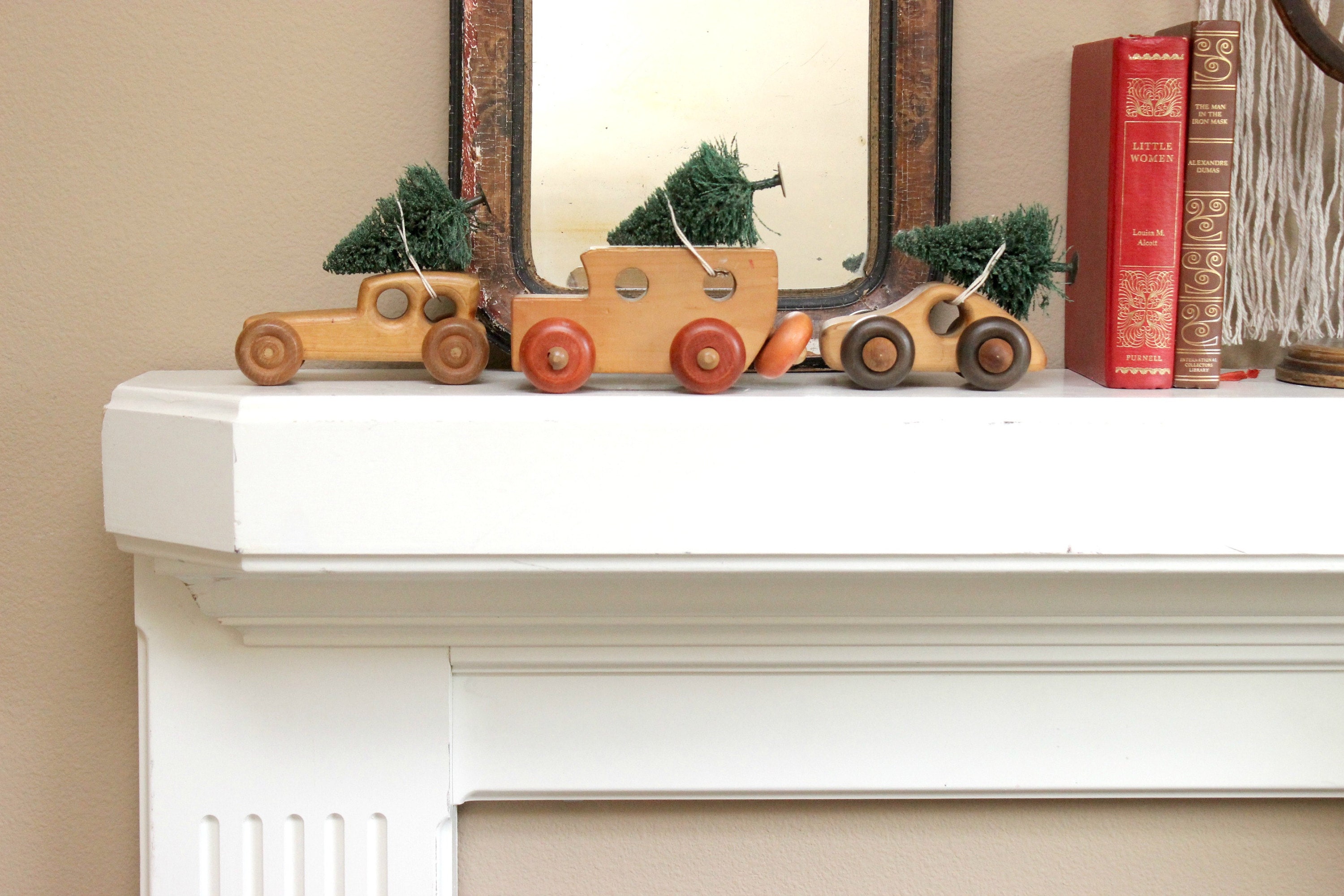 For Christmas I tied a miniature tree to the top of each one. Simple and so cute! Perfect decor for a fireplace mantel, or even running down the center of your holiday dinner table.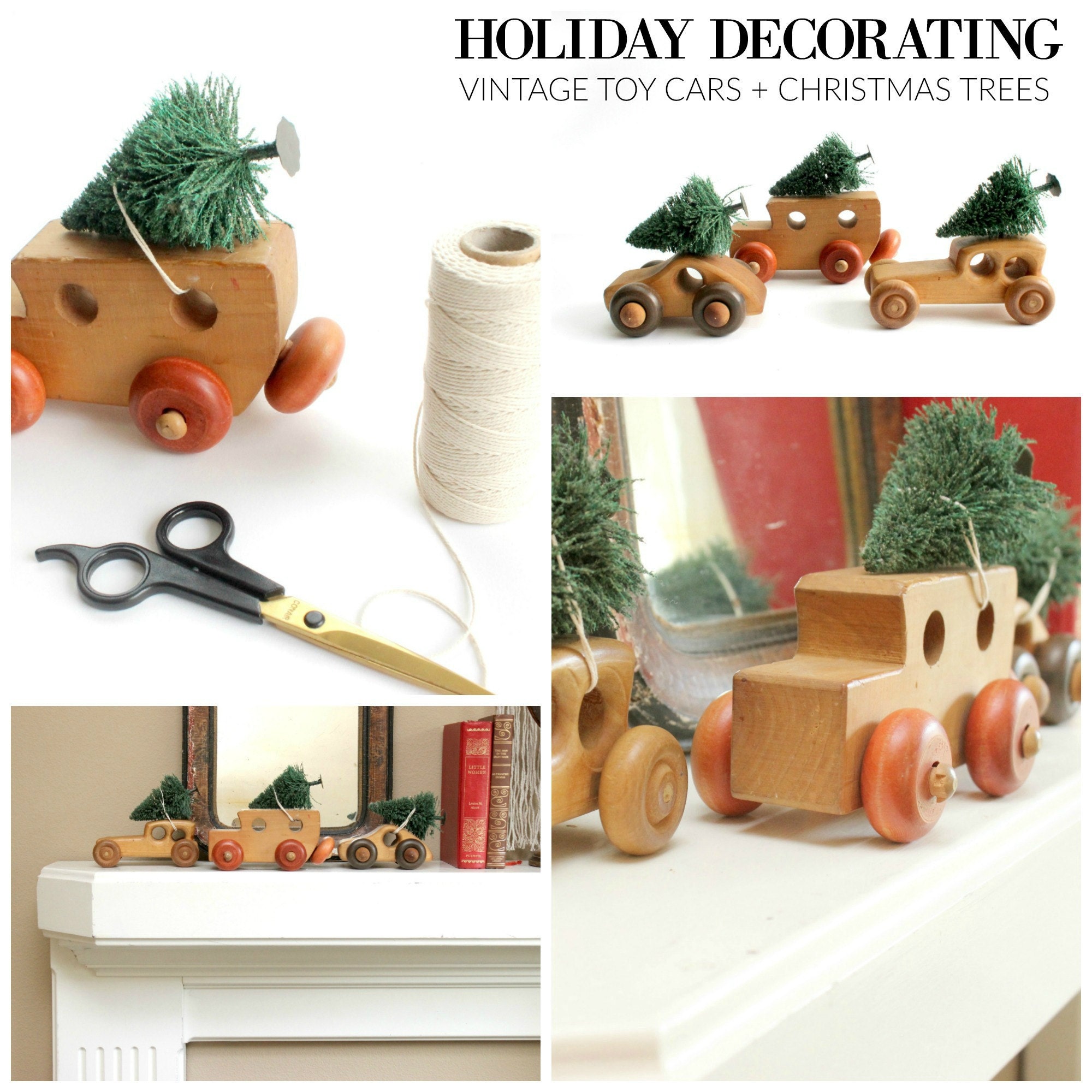 You can find this particular set of wooden toy cars (plus a few others) in the toys & games section of my online shop. Thanks for reading!