Awhile back my sister and I were roaming through a local antique yard and came arcosss a huge collection of iron fence post finials. We were excited about the possibilities and decided to buy a bunch! 
I've had them sitting in my house for a couple weeks now, and I can't stop playing around with them! With Christmas on my mind, I thought they would make adorable trees. I grabbed a mini boxwood garland and some ribbon I had on hand. And that's it! I wrapped the garland around each one and ended up with a cute little Christmas tree shaped ornament! 

The fun part is you could use whatever ribbon matches your own personal style! I also think these old fence post finials would make fun paper weights or really cute place setting markers!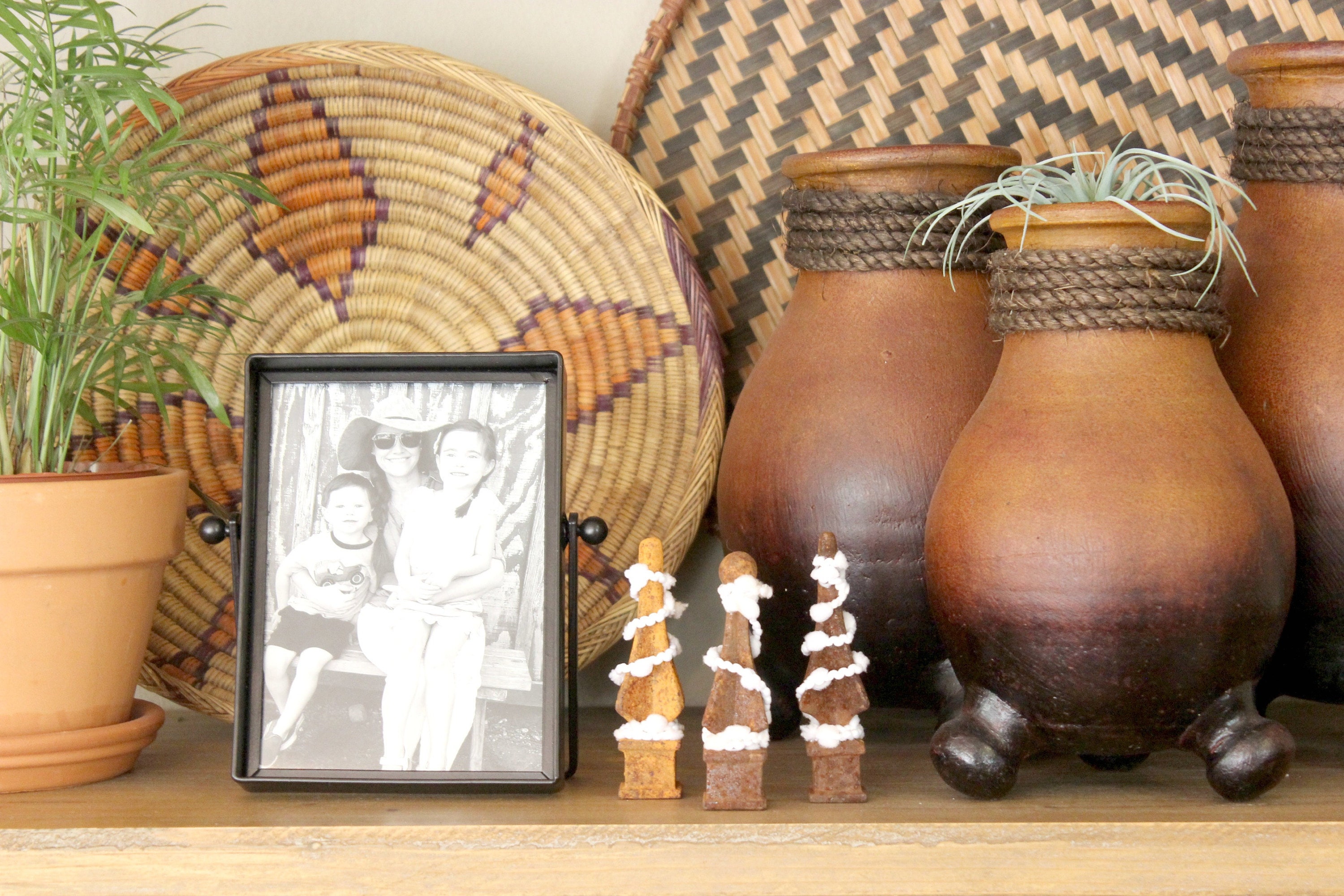 I have a collection of 100 of these little guys and I have listed some in my online shop. I am selling them 1 for $5 or 3 for $12. If interested, please check the listing details here. Thanks for reading!