This adorable little coffee table has been in my booth for a couple months now and it's just begging for someone to take it home! It has a really unique shape with three little cubbies on one end. It is solid wood with a nice medium brown tone. Just perfect for a small bohemian style living room!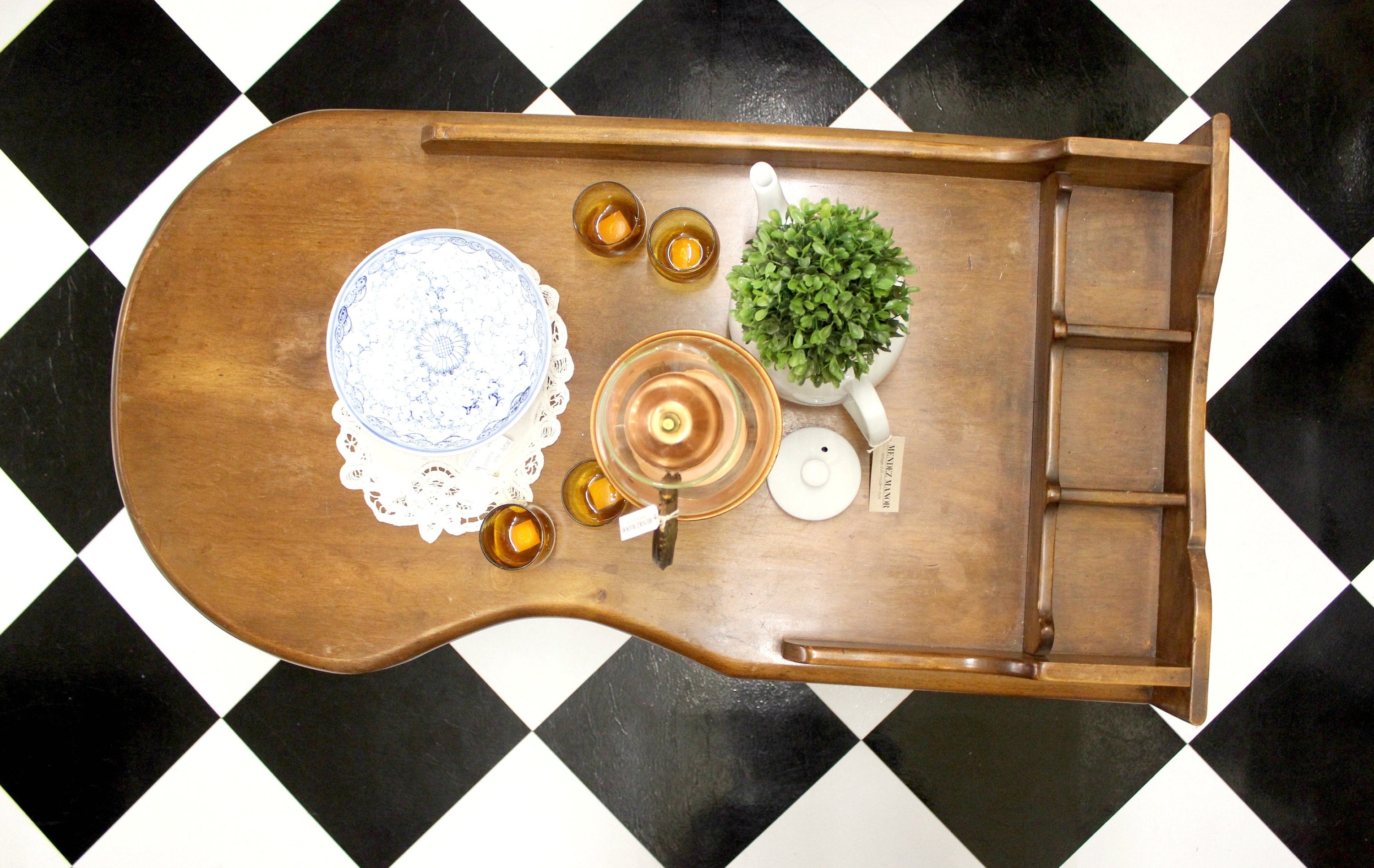 It measures 42 inches long, 21 inches wide and 18 inches tall. The wear and tear is normal and consitant with its age. The price has been marked down to $158 and I am open to offers!
This piece is currently in my booth (space #24) at Pomona Antique Mart. For more information email me at Nicolemndz@gmail.com or contact the antique mart directly at (909) 623-9835. Thanks for your interest!