This time last week I was setting my booth up at Junk In The Trunk Vintage Market. It was my first time selling at a market and it was such a fun experience. I loved the energy and atmosphere! I know I already said it over on Instagram, but again, I want to say THANK YOU to my social media friends who made it a point to stop by my booth and support me. You guys really are the best! 
Here are a few shots of my space. I had a 10 x 10 booth and obviously wanted to fit in as much stuff as I could. For my structure I purchased a 10 X 20 carport and just used half of it. Since this was an indoor market I didn't need the cover. I used some mesh wire on the top and back for a place to hang things. Along the sides I strung layers of vintage newspaper to separate my space from my neighbors. Overall, I was pretty happy with how it tunred out.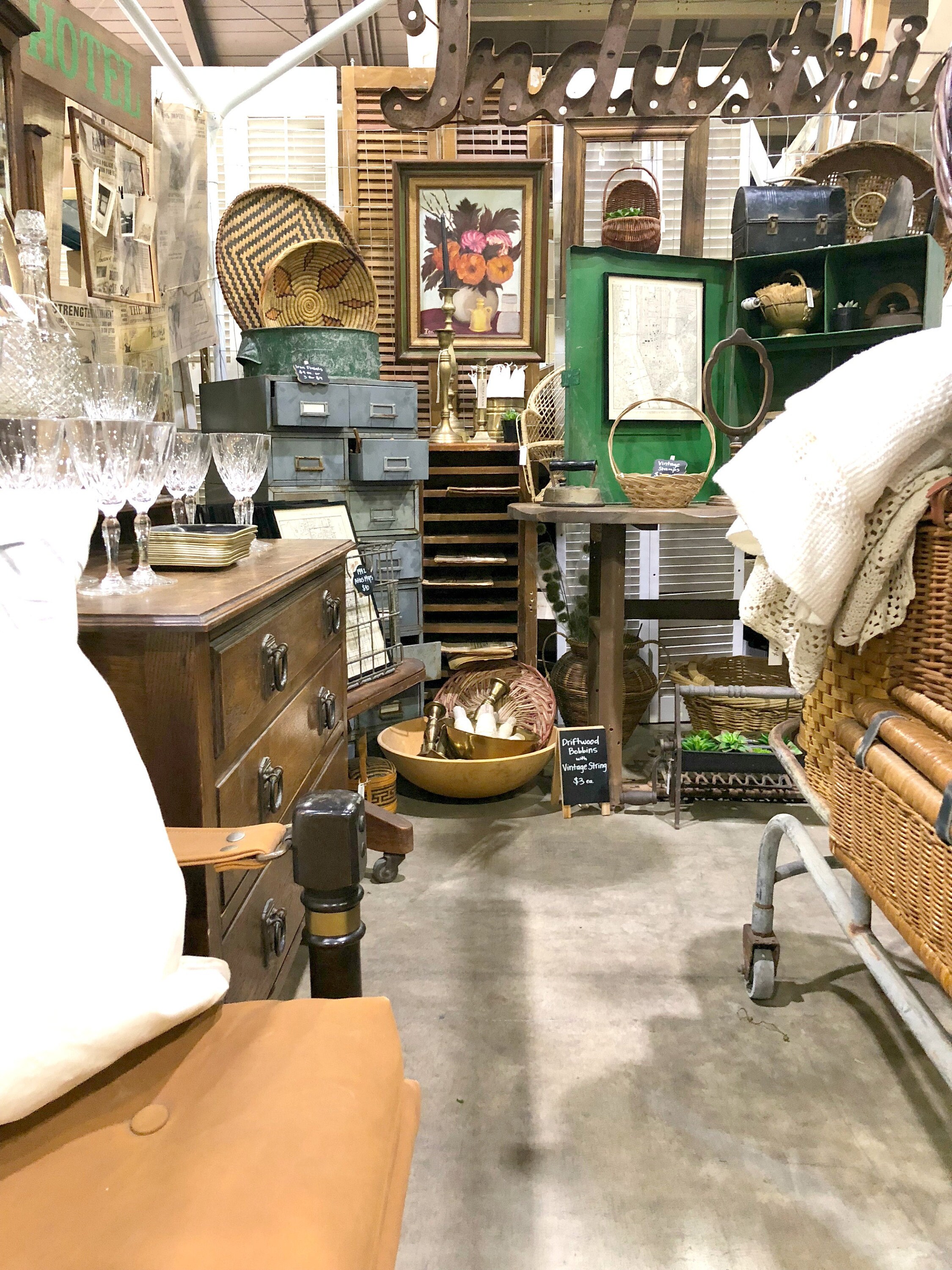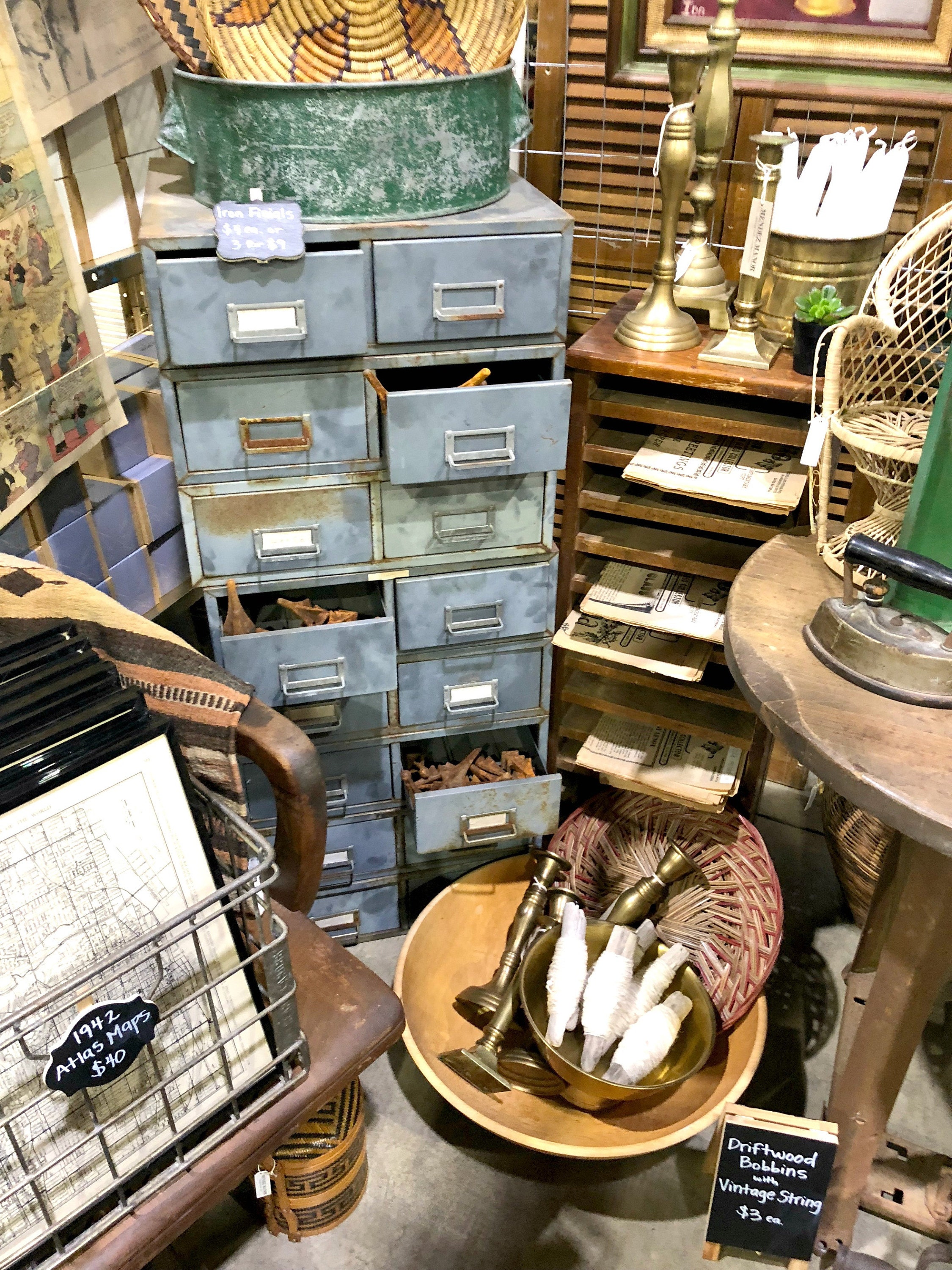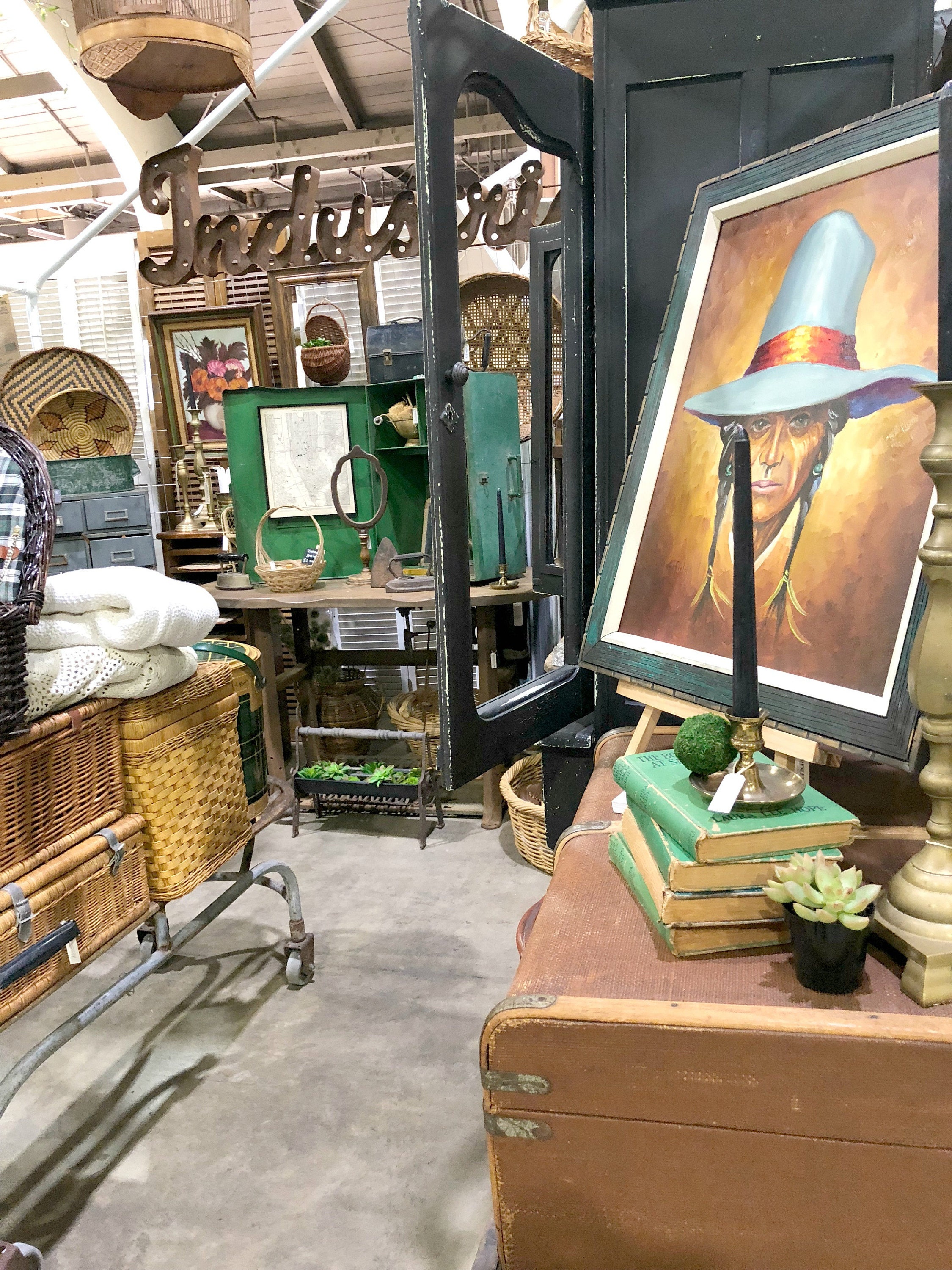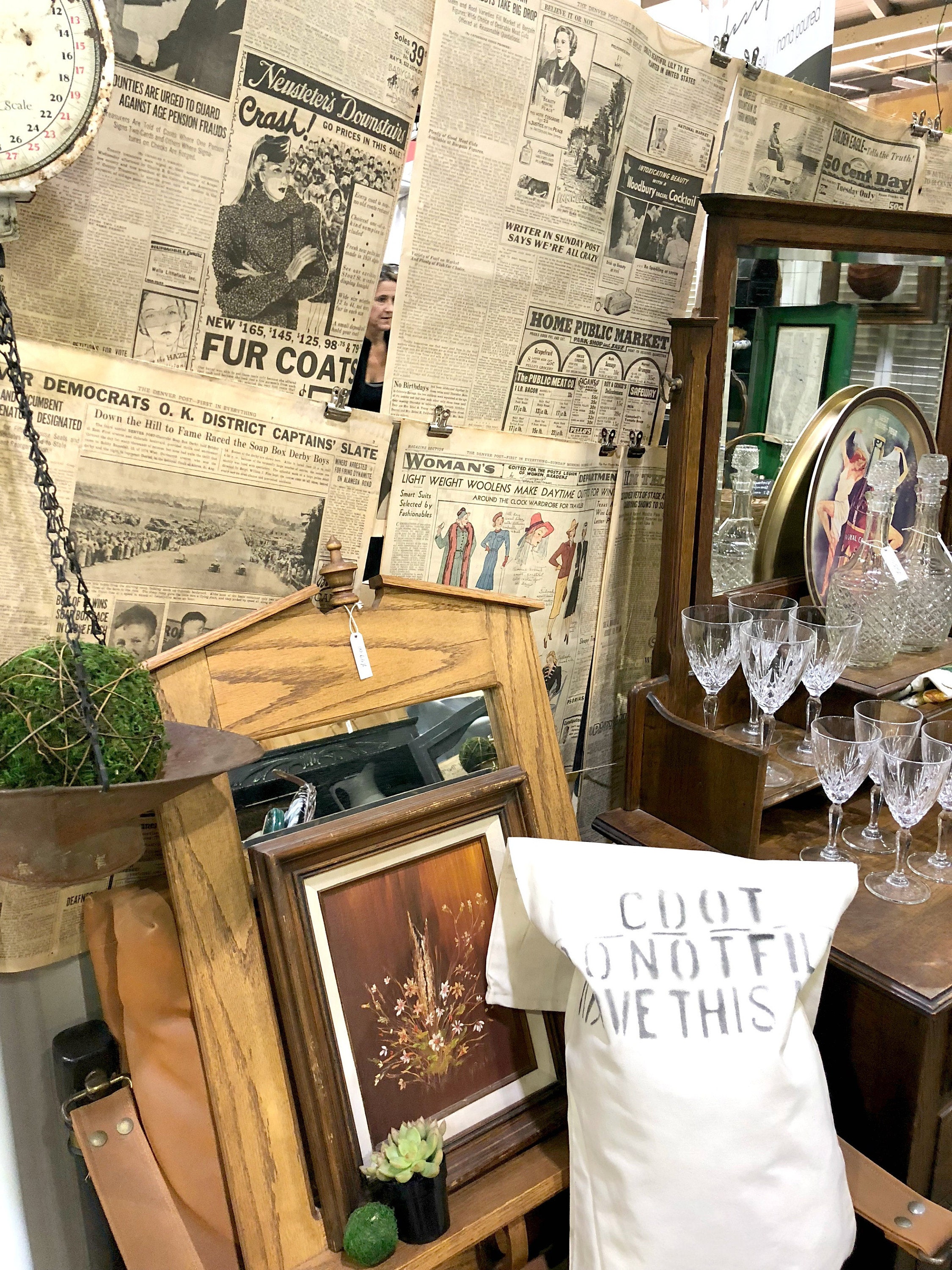 If you have any specific qustions about my space or my experience at the market, feel free to reach out! I am very much an open book about these things when I am asked. Thanks for reading!