I found this awesome mid century modern office chair at an estate sale a few weeks ago. I've been detabing on whether or not to keep it myself, but we really have no space for it in our house. So, you can now find it in my space (booth #24) at Pomona Antique Mart, 200 E. 2nd Street, Pomona, CA.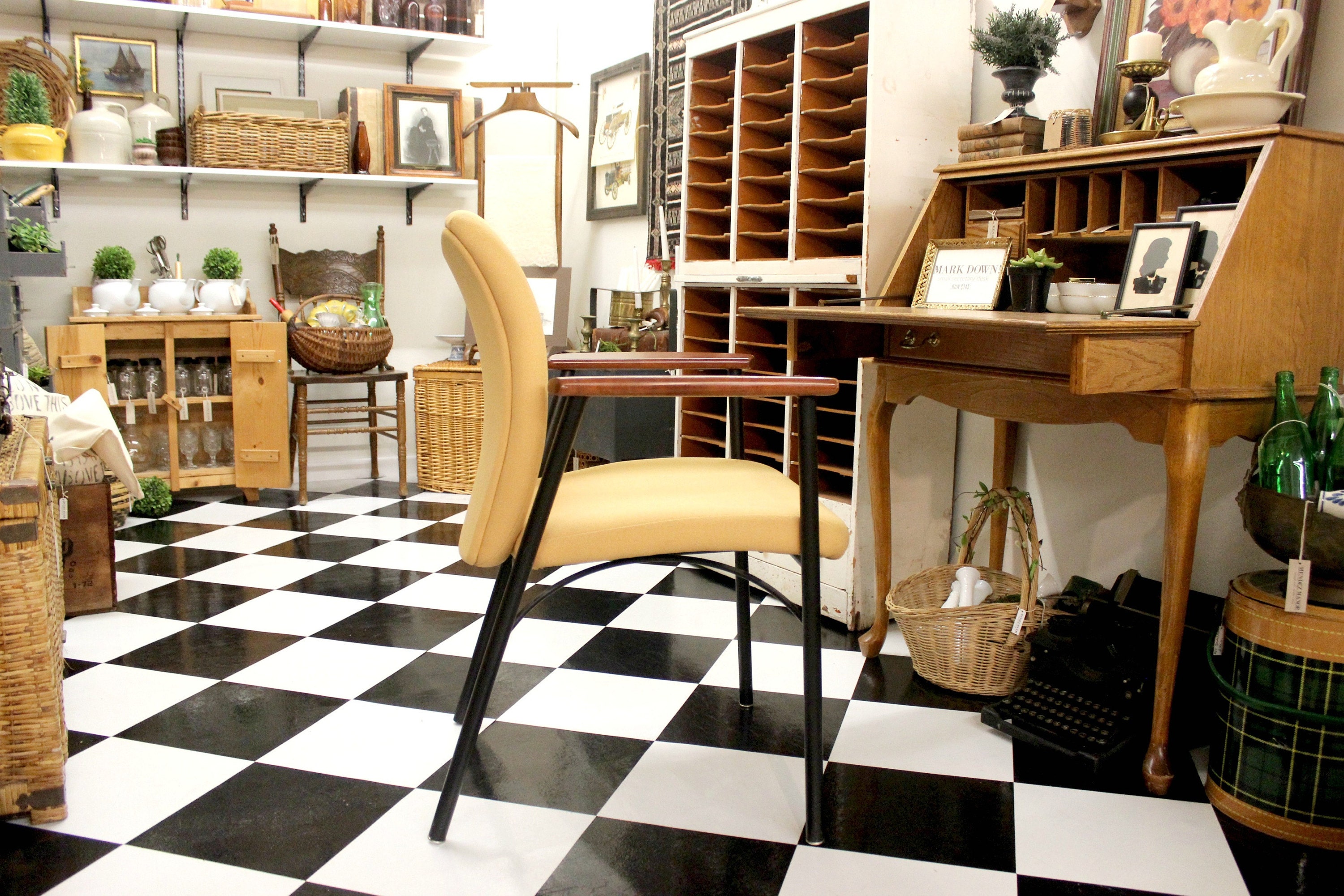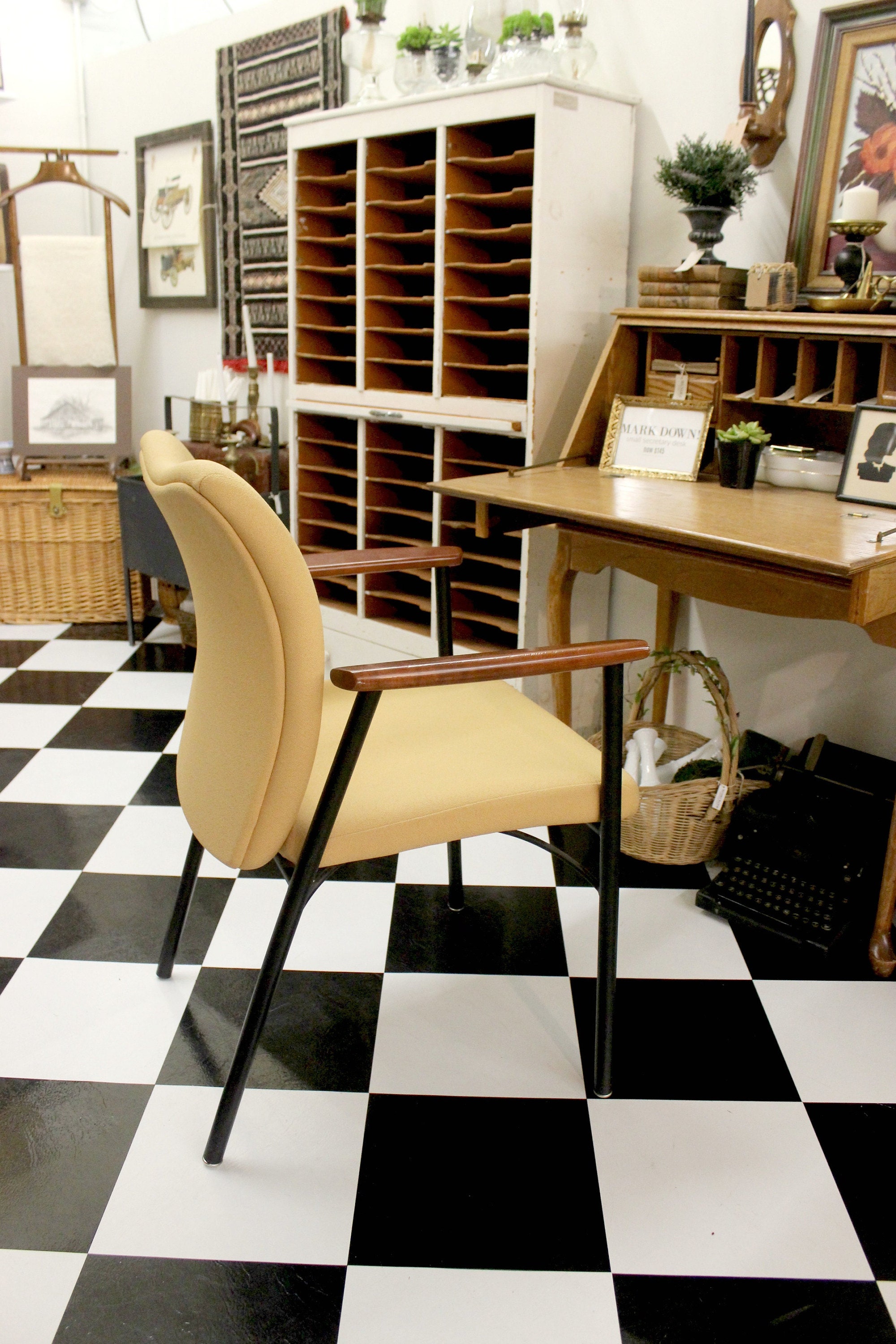 It's in great condition! It has a metal frame, wood arm rests and the fabric is a really nice shade of yellow. I have it listed at $115 but would be open to an offer. 
Email me at Nicolemndz@gmail.com or contact the Pomona Antique Mart at (909) 623 - 9835 for more information, or to claim!