This week I was grateful to attend a preview day at the 2018 Pasadena Showcase House For The Arts. The Pasadena Showcase is one of my favorite events every year, so I thought I would share a few of the spaces I loved from the gorgeous 1915 mediterranean style mansion.
The house isn't fully completed but it was fun getting to see some of the designers and contractors in action as we roamed around. I can honestly say that this year's house is my favorite from the past three years!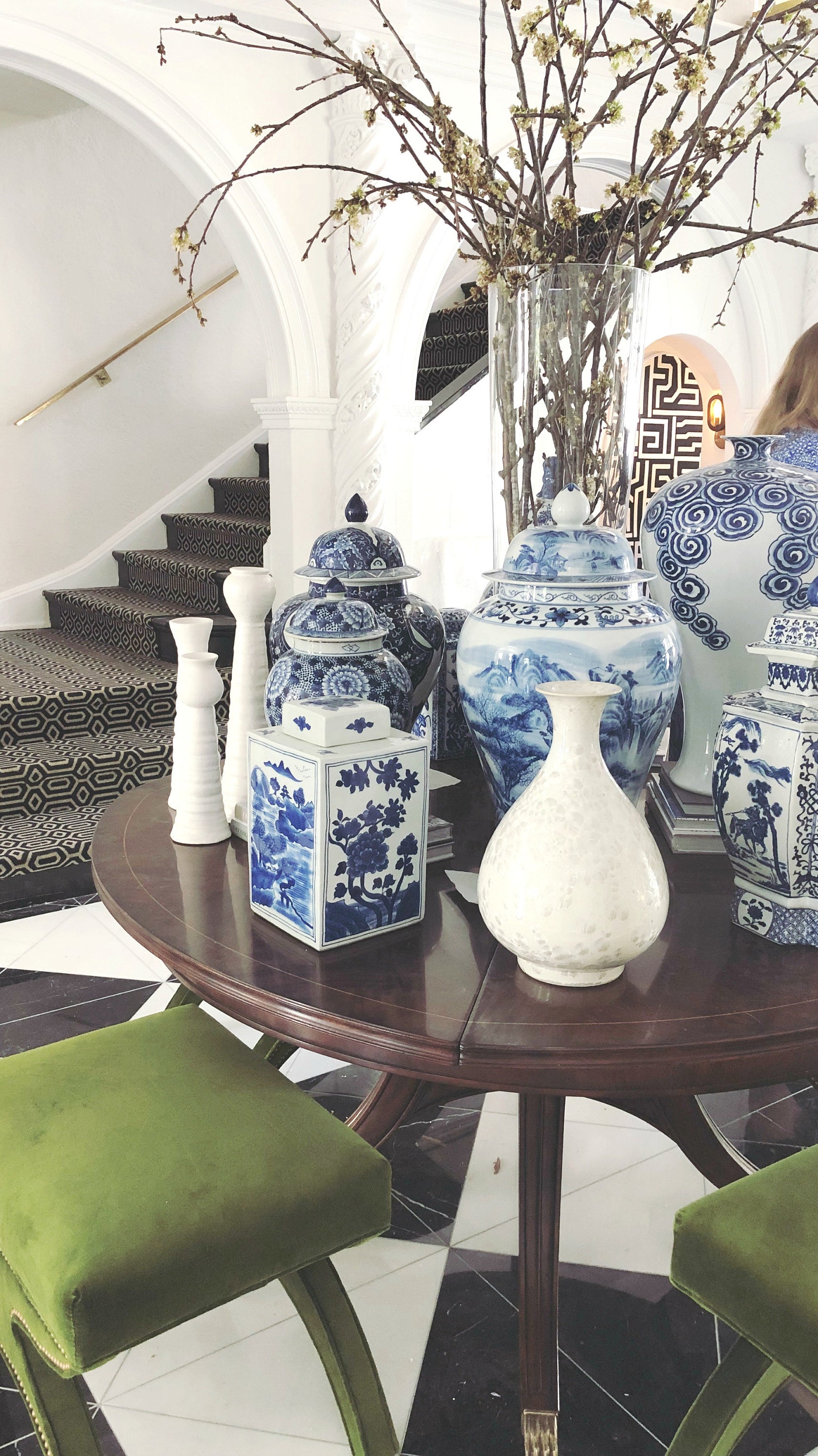 I loved the combination of the blue and white ceramics with the green velvet ottomans in the foyer! Design by A. Peltier Interiors.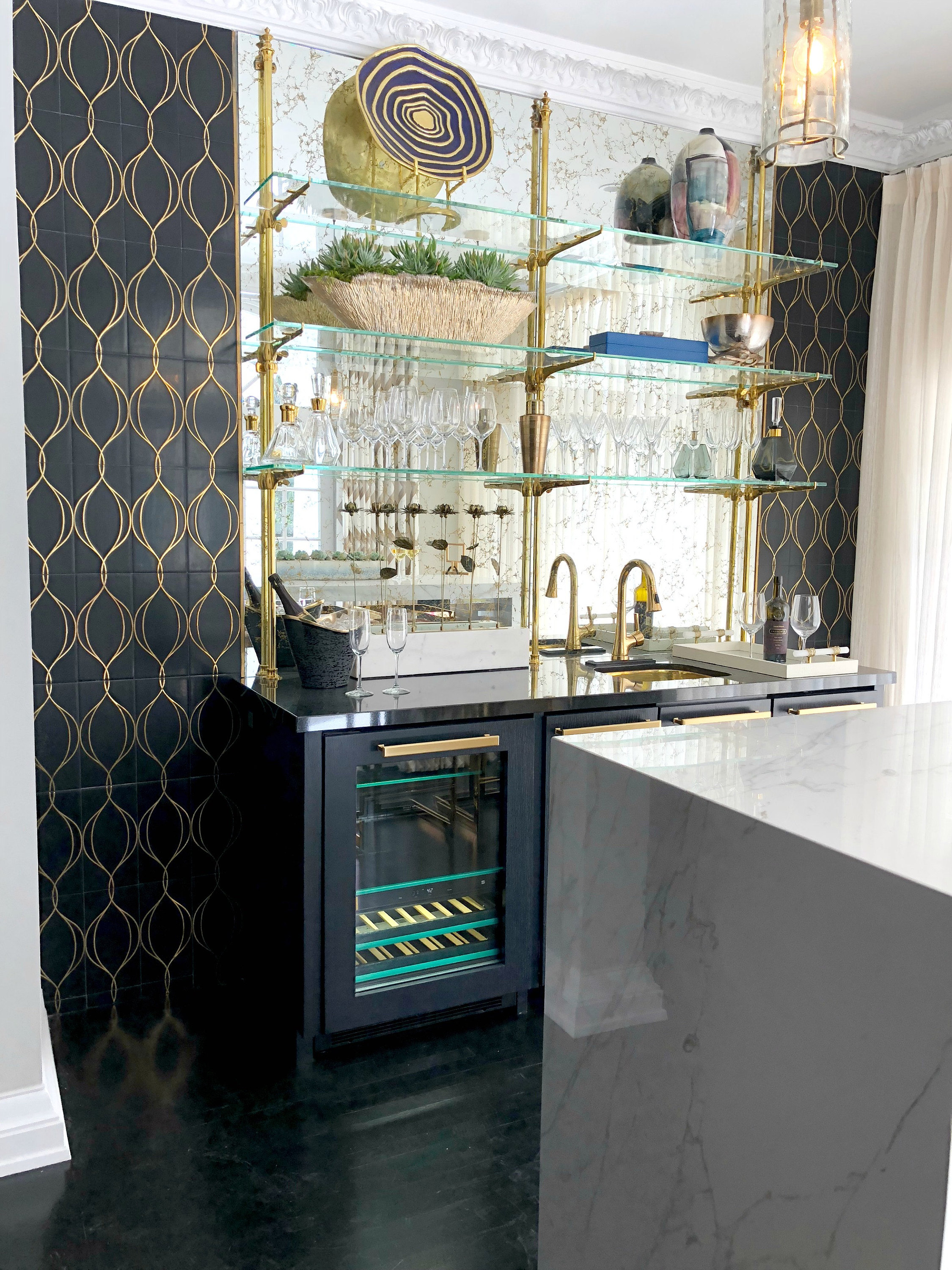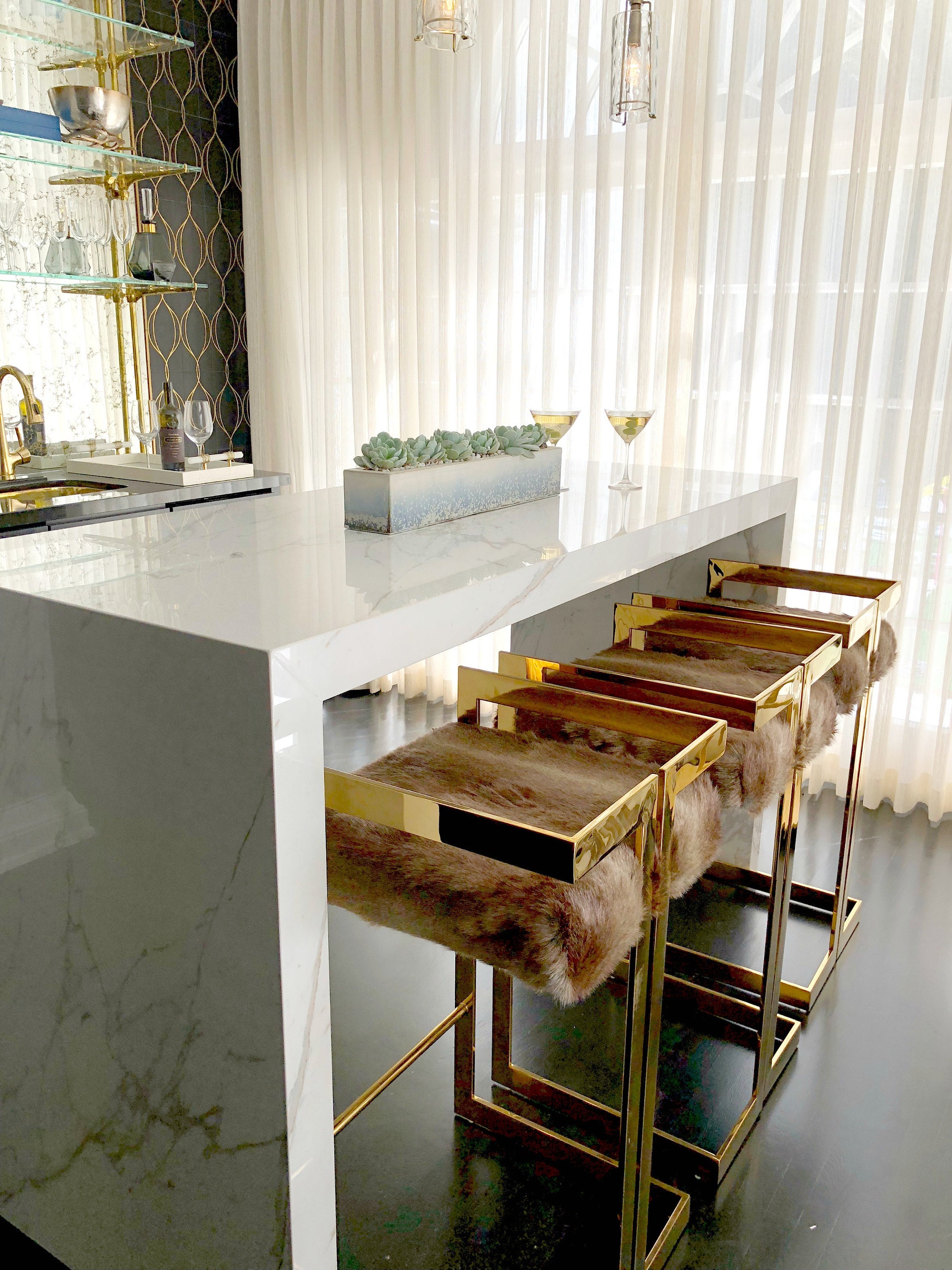 The "Petite Lounge" was AMAZING! Designed by Designs of The Interior.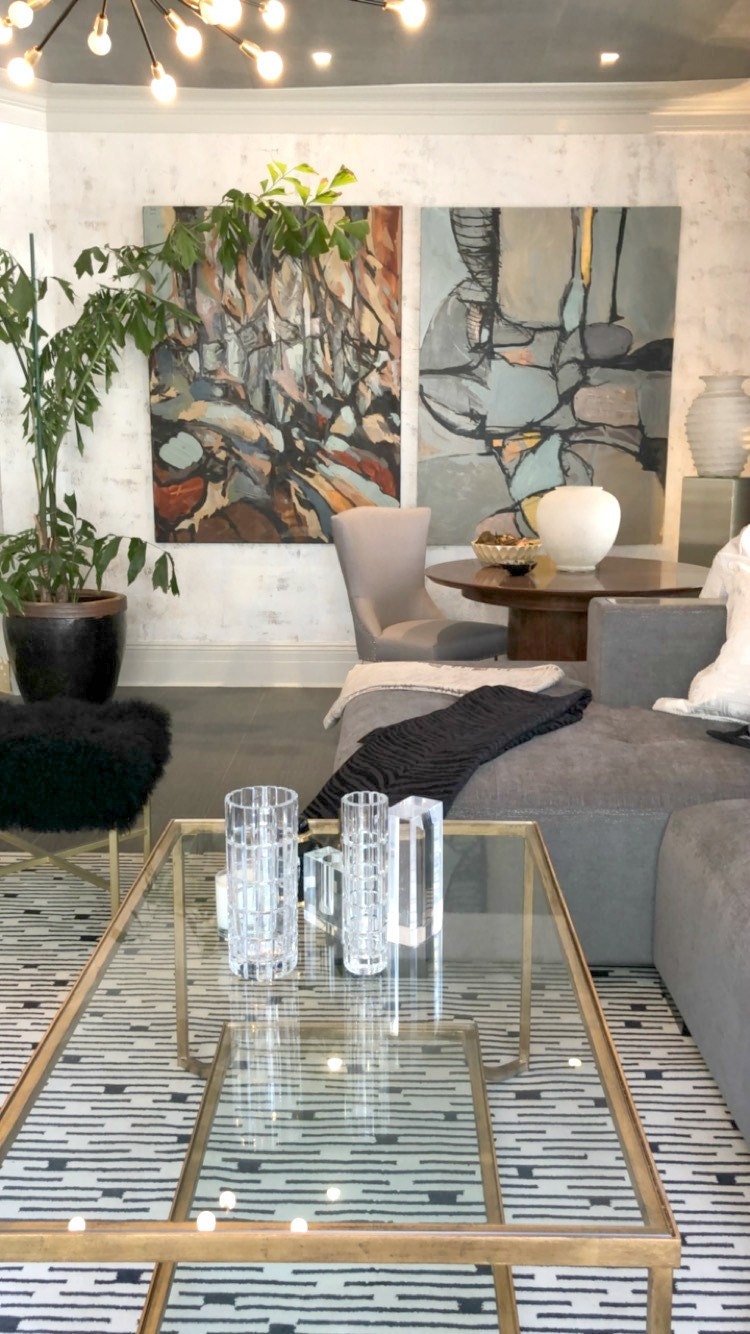 It was my kind of modern in the downstairs sitting room! Designed by Michael Wrusch.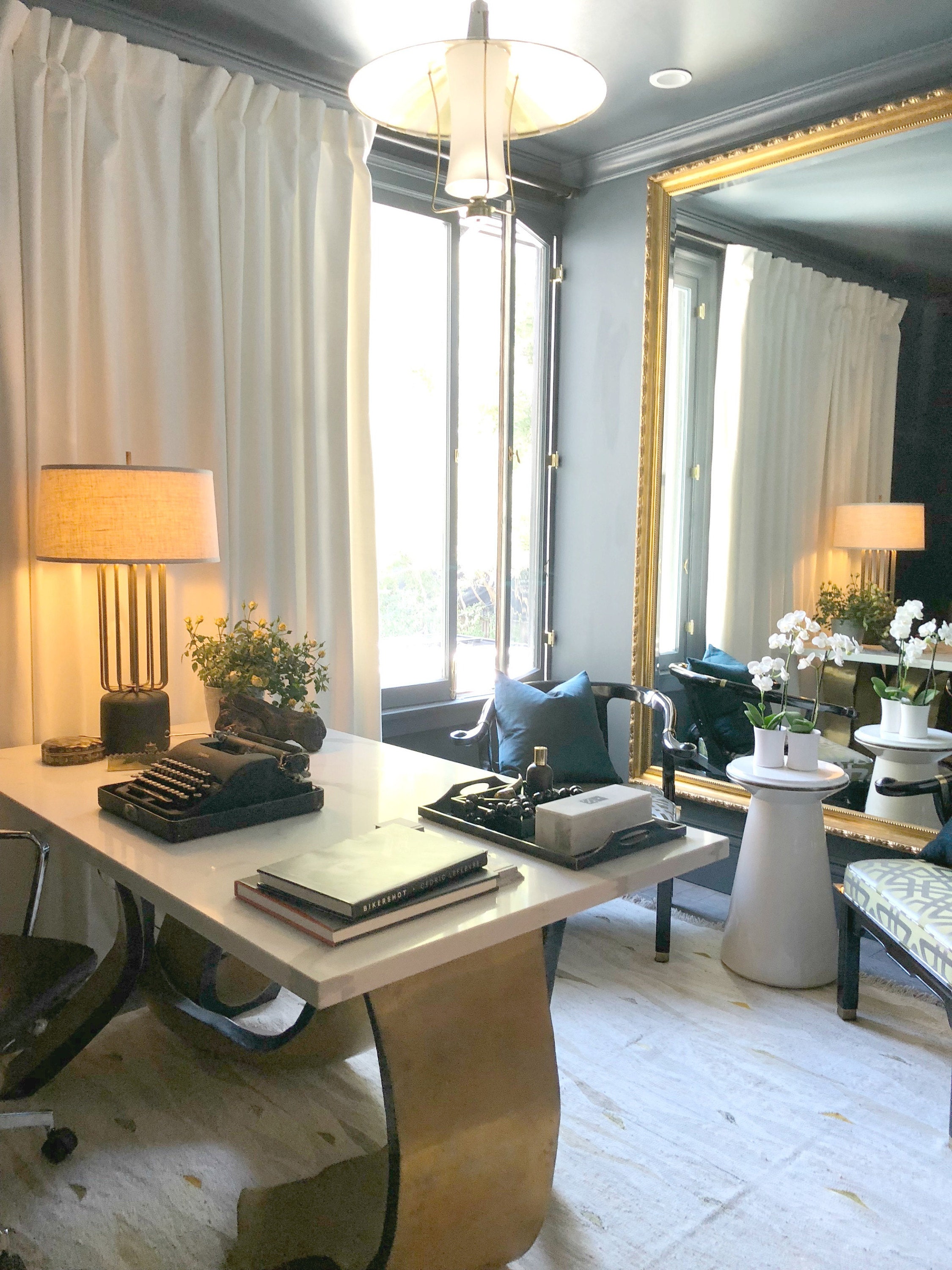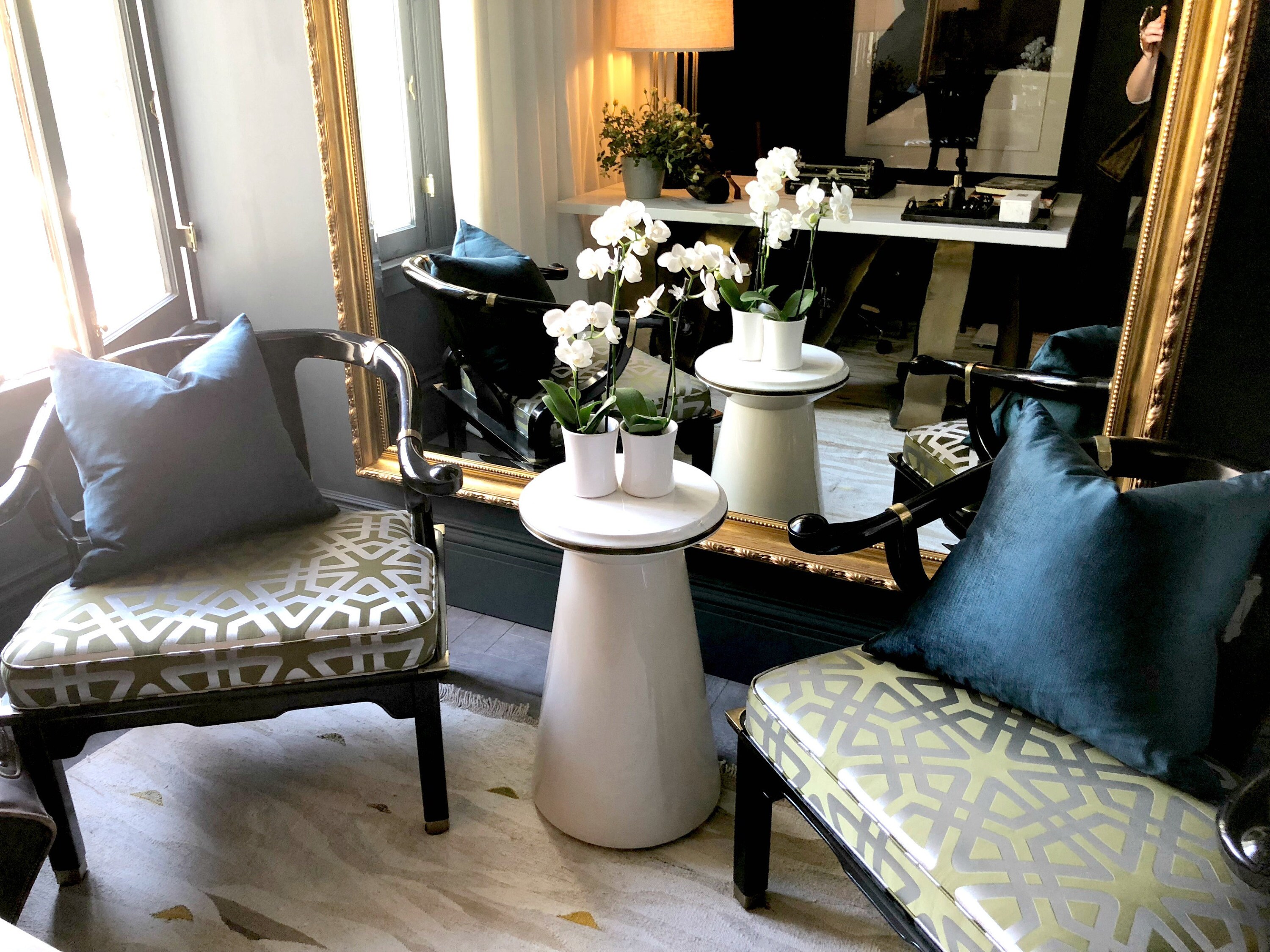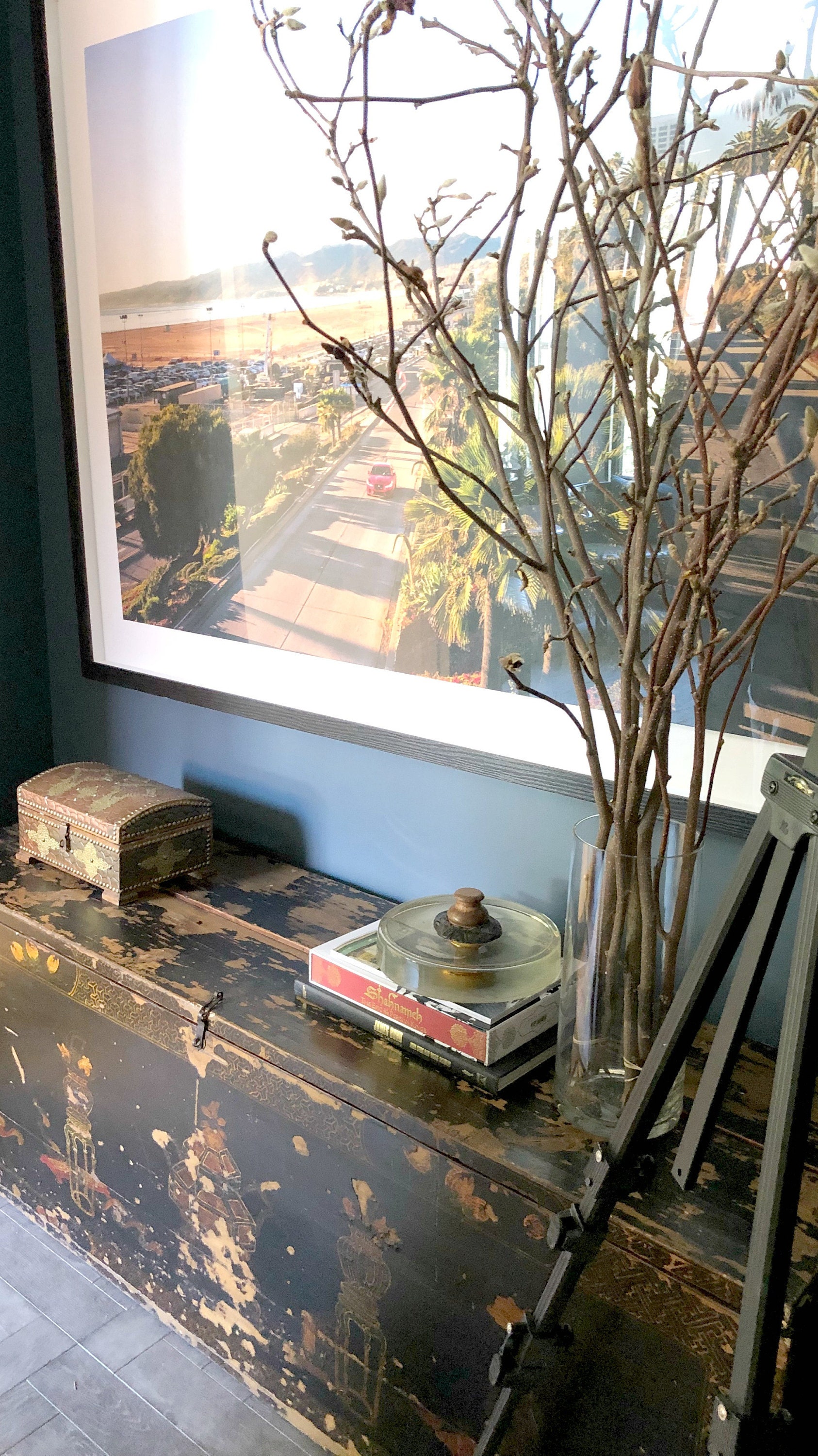 Really loved the vibes in the office! Designed by Parker West Interiors.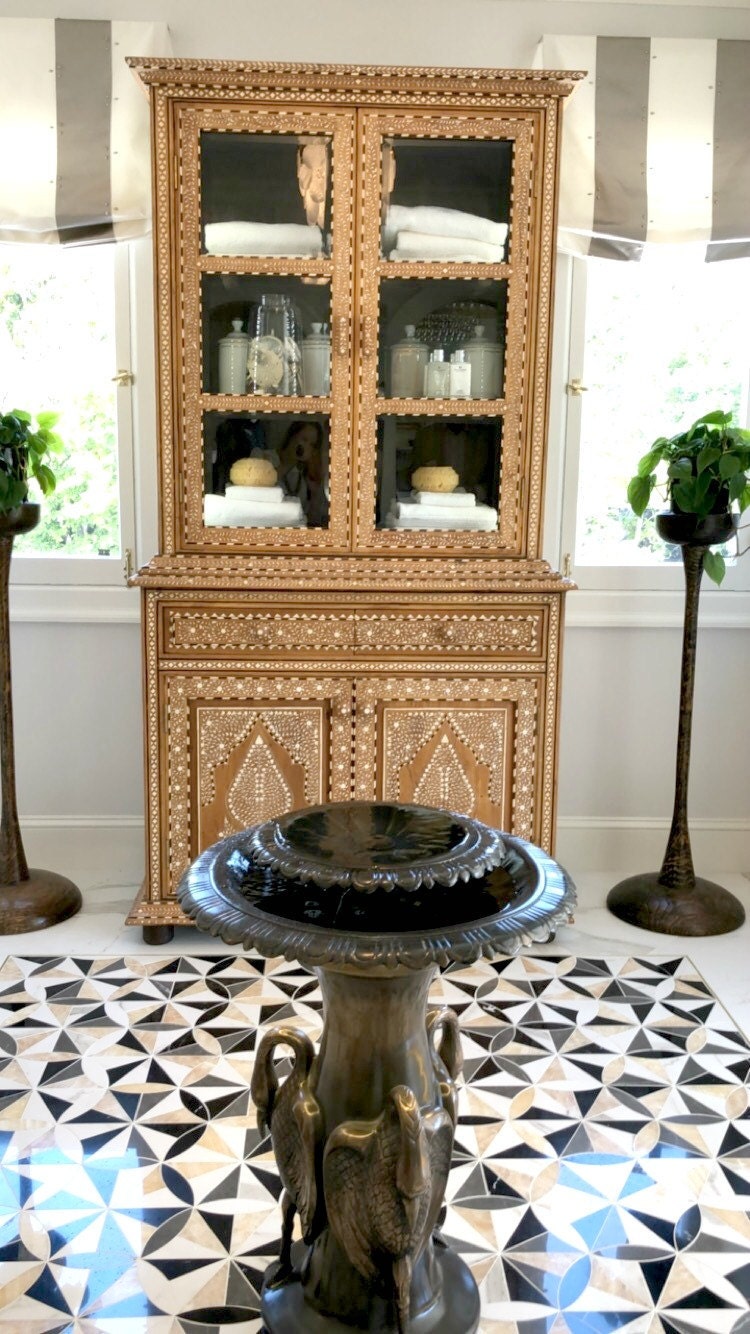 And the gorgeous master bathroom! Honestly this photo does it no justice at all! Designed by Parker West Interiors.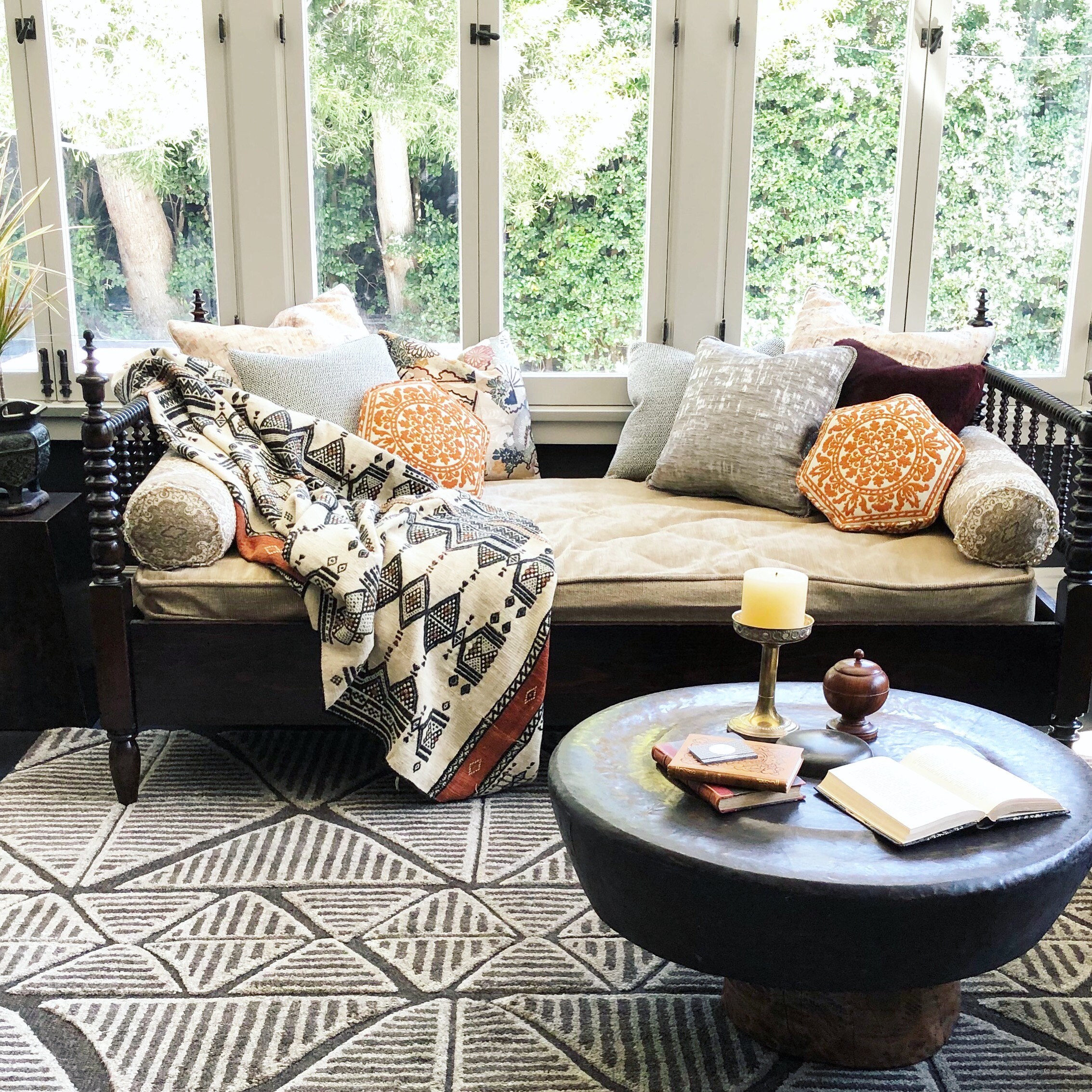 The Travelers Guest Room was most along the lines to my own design aesthetic, so it was definitely a favorite for me. I think I could live in just this room and be perfectly happy! Designed by Parker West Interiors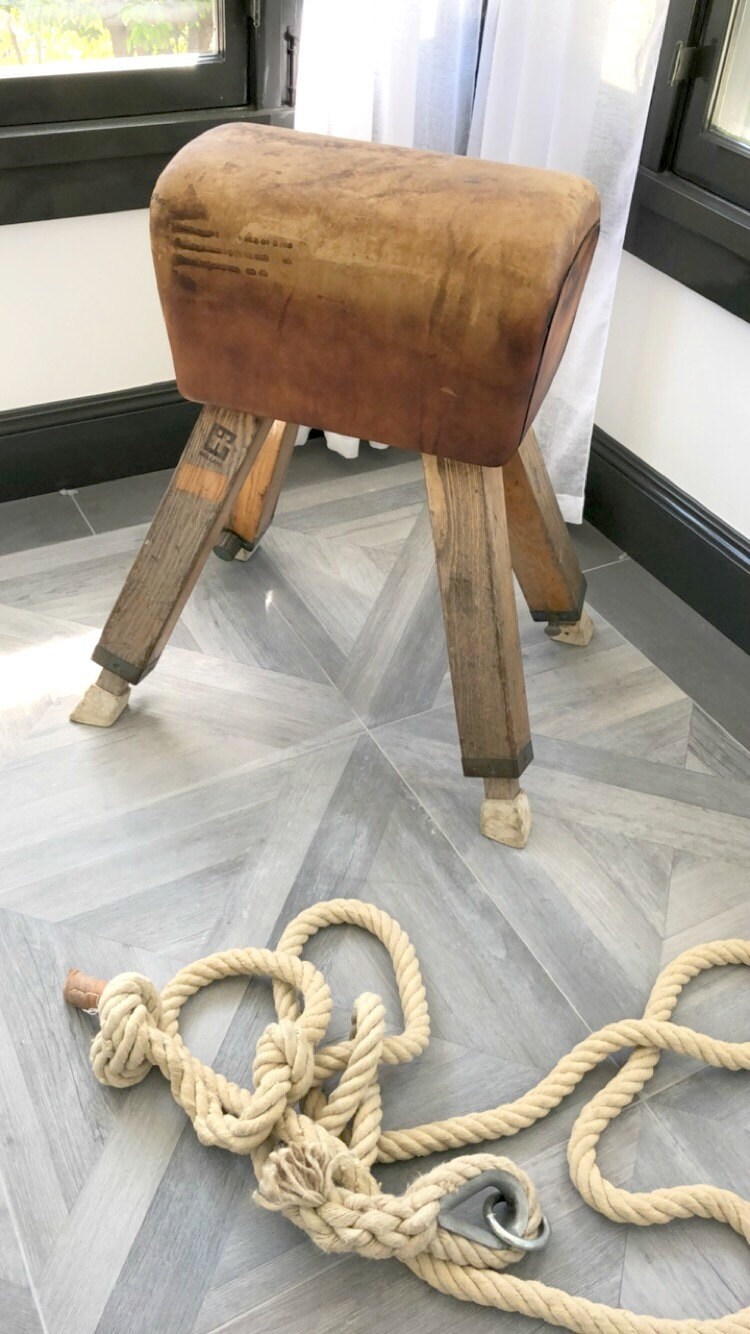 A gym is a gym, but this vintage gym equipment definitely got my attention! Designed by Abstract Minds Interiors.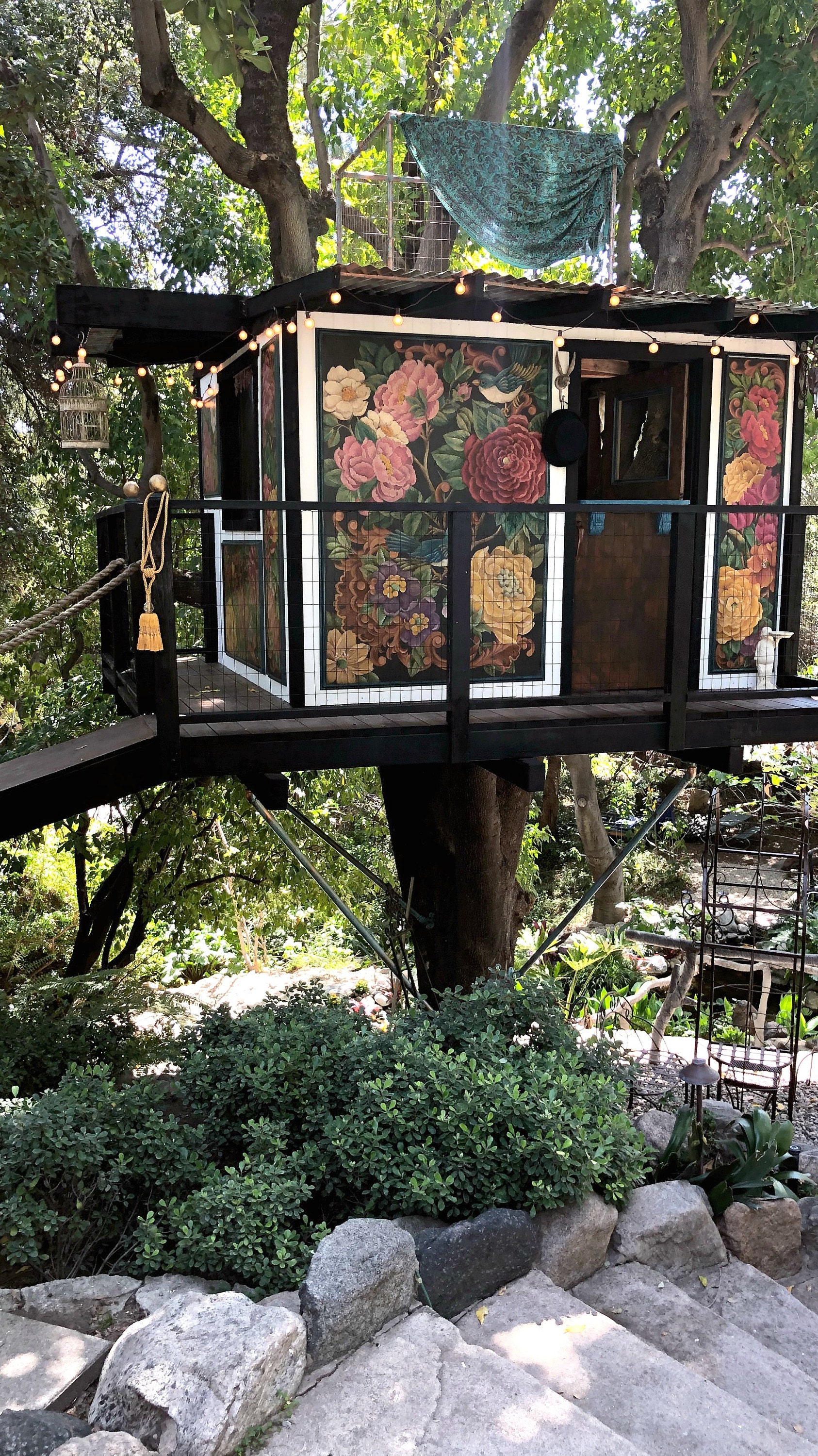 If you go, don't miss the treehouse! It's absolutely charming to see, even though you can't actually go inside. Treehouse panels painted by Shari Tipich.
The Pasadens Showcase House of Design opens to the public on April 22nd and runs through May 20th. All ticket proceeds to to benefit the arts, and in my opinion, it's a must see this year!