I recently found this gorgeous tufted green club chair at an estate sale. I immediately feel in love with the color and had to have it for my shop! This week I placed it in my booth at Pomona Antique Mart, but I wanted to share it here as well, just in case someone sees it and is interested.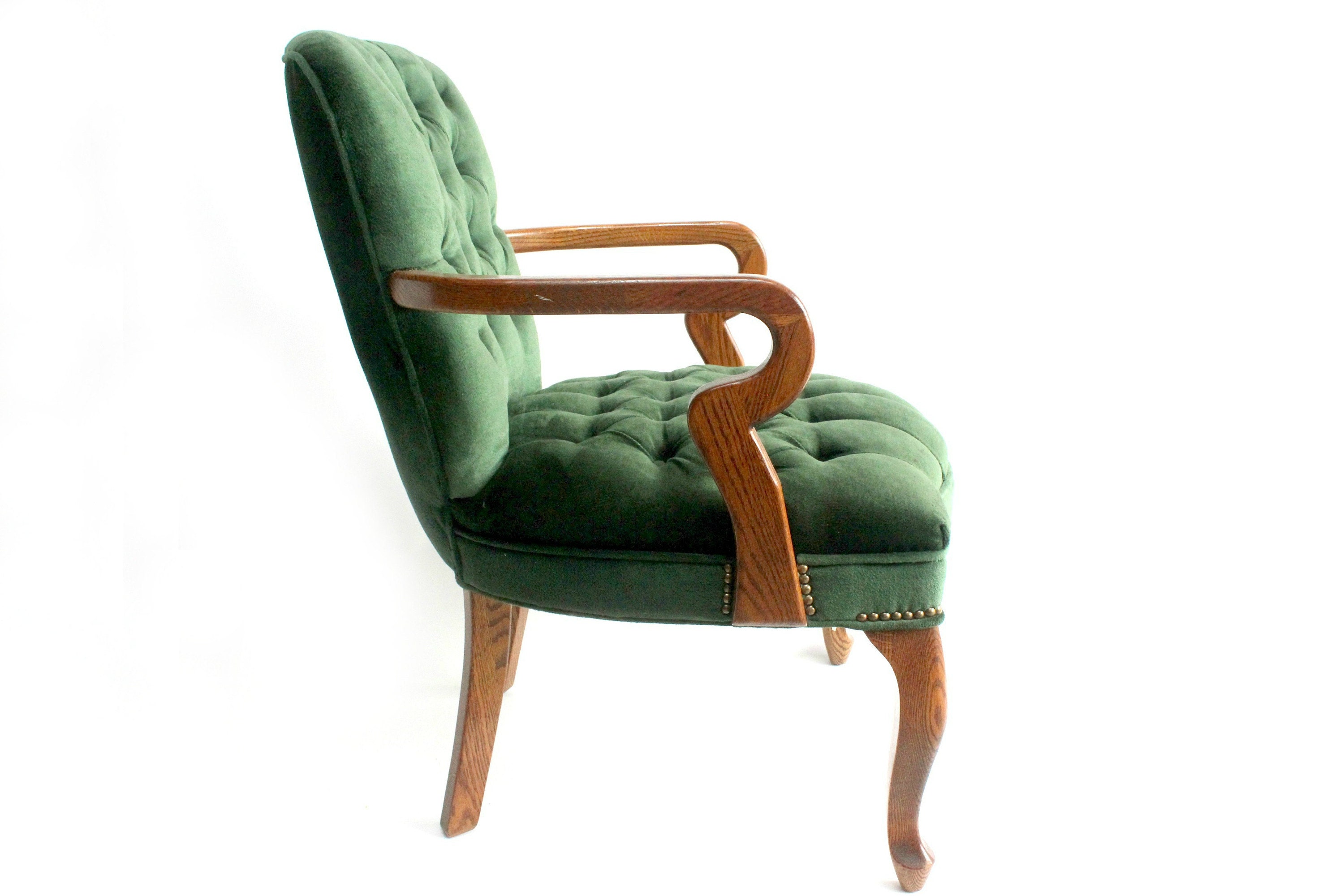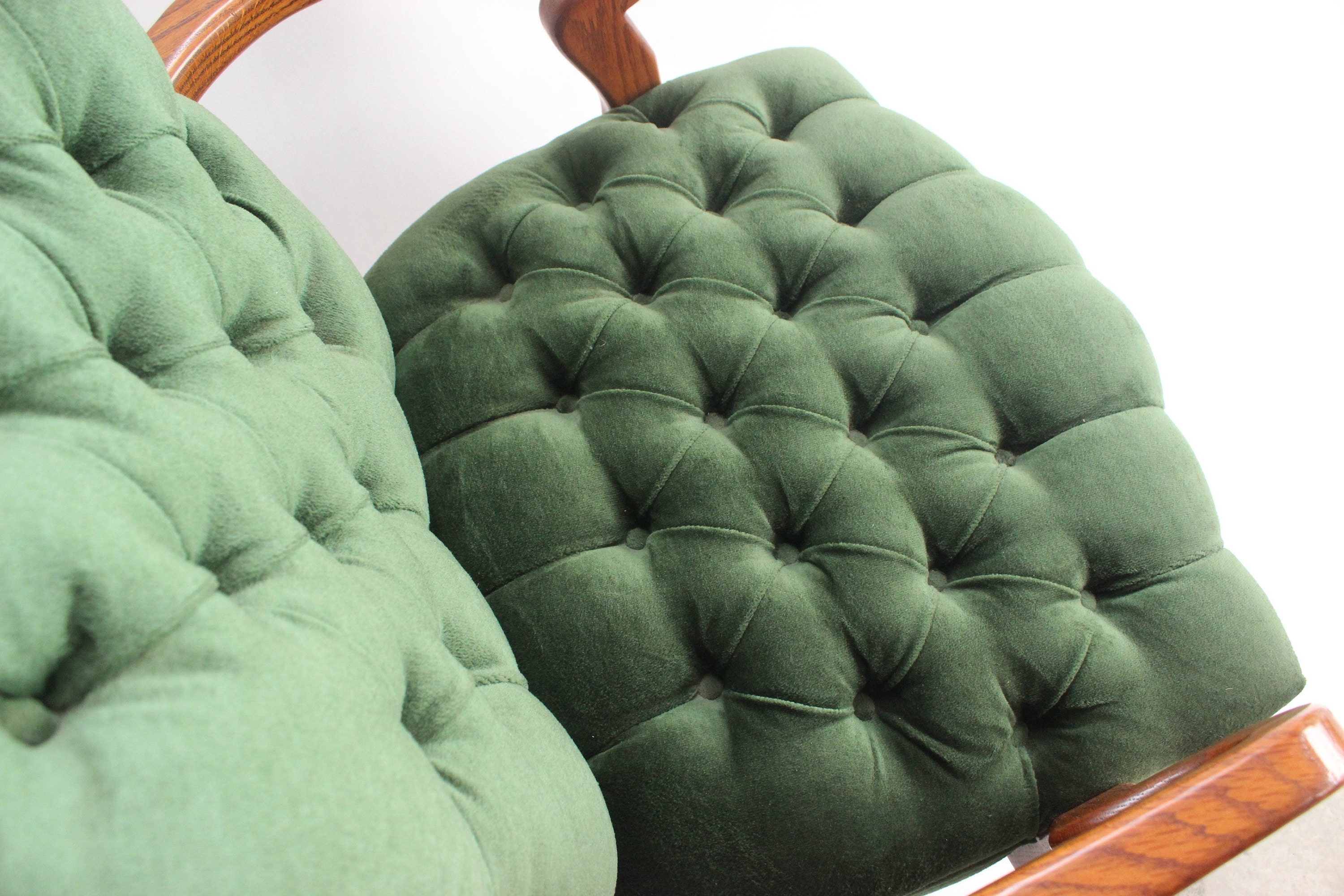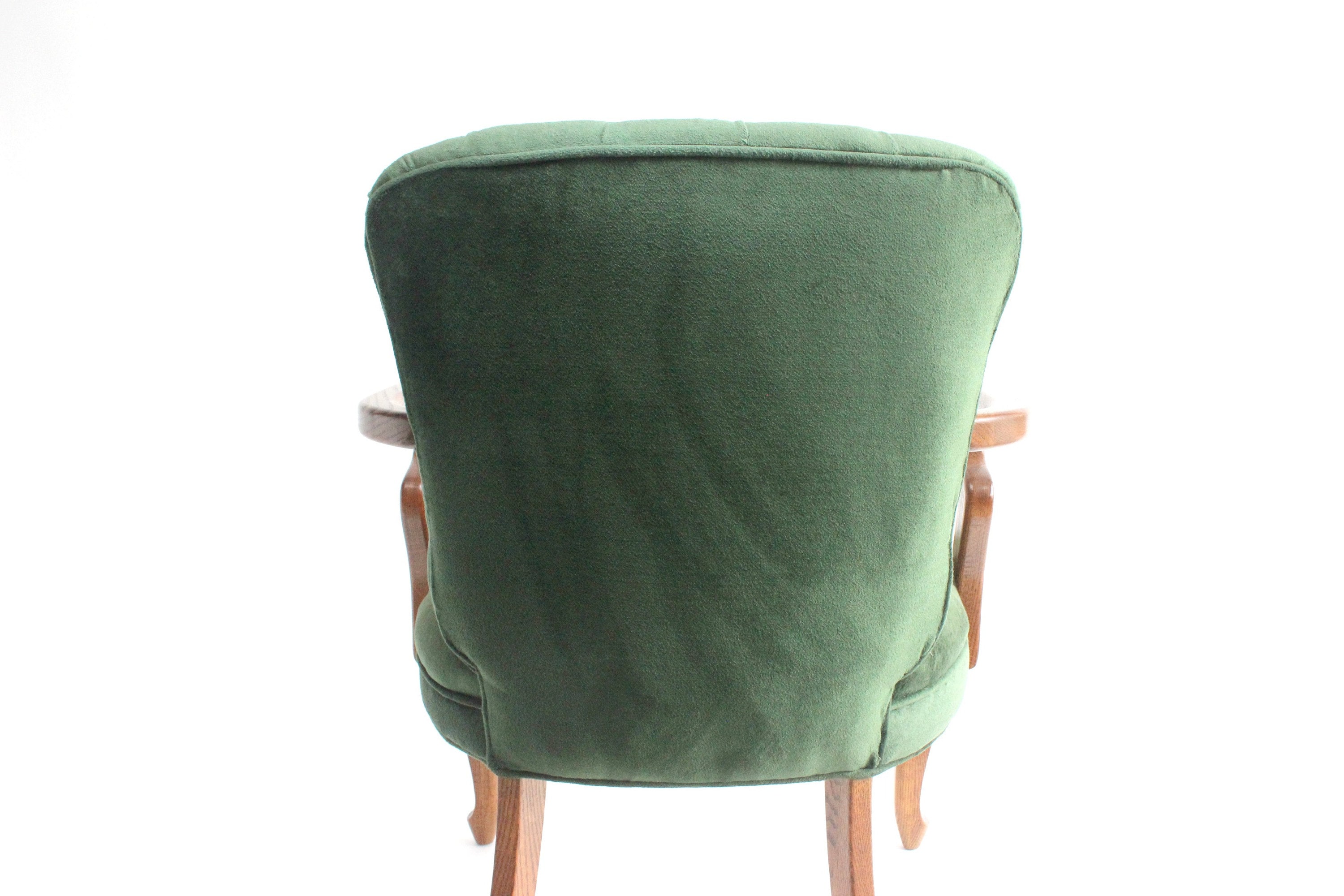 This club/office chair measures 25.5 inches wide, 24.5 inches in depth and 34 inches tall. The seat height is 18 inches. The fabric is a plush velvet and is in very good condition with a few small marks that can barely be seen. The wood legs and arms are stained in medium brown. The wood also has a few small marks, but nothing major.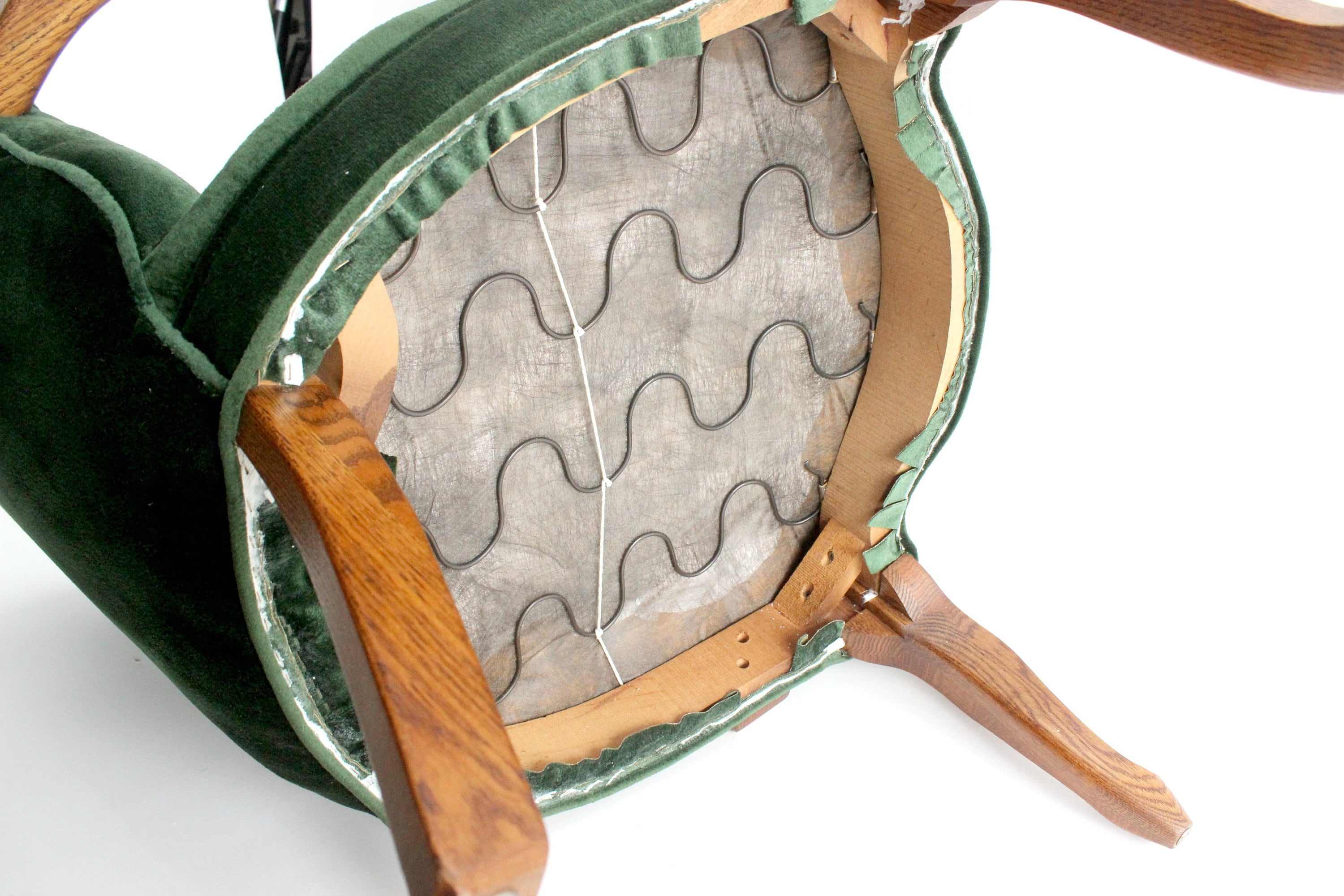 The coils and springs are also in good condition on this chair, however the piece of muslin that typically covers the bottom has been removed. See photo above.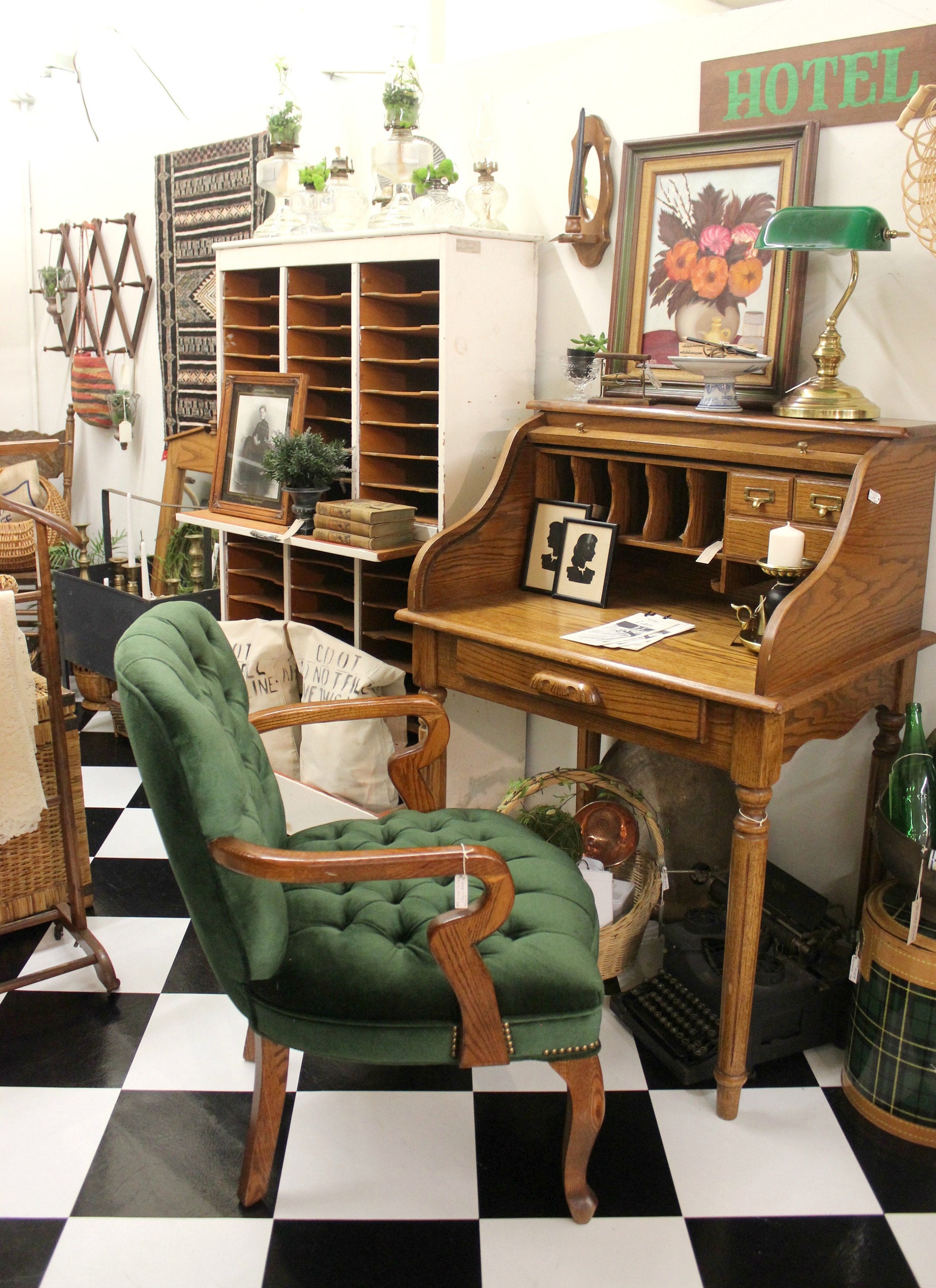 I am asking $299 for the chair. It is currently available through Pomona Antique Mart, (200 E. 2nd Street, Pomona, CA) or it can be purchased directly through me and a pick-up can be arranged. Feel free to message me at Nicolemndz@gmail.com if you have any questions or would like more detailed photos. Thanks for reading!