Hey guys! We just returned from our Colorado trip and I've been spending the day getting online orders packaged up and shipped out. Now that I'm all caught up, I wanted to share a little project I worked while at our Silverton building. 
We've been collecting some baskets for one of the bedrooms in the Greene Street Loft and finally had a chance to hang them up. These baskets are tightly woven and we didn't want to damage them by hammering a nail through.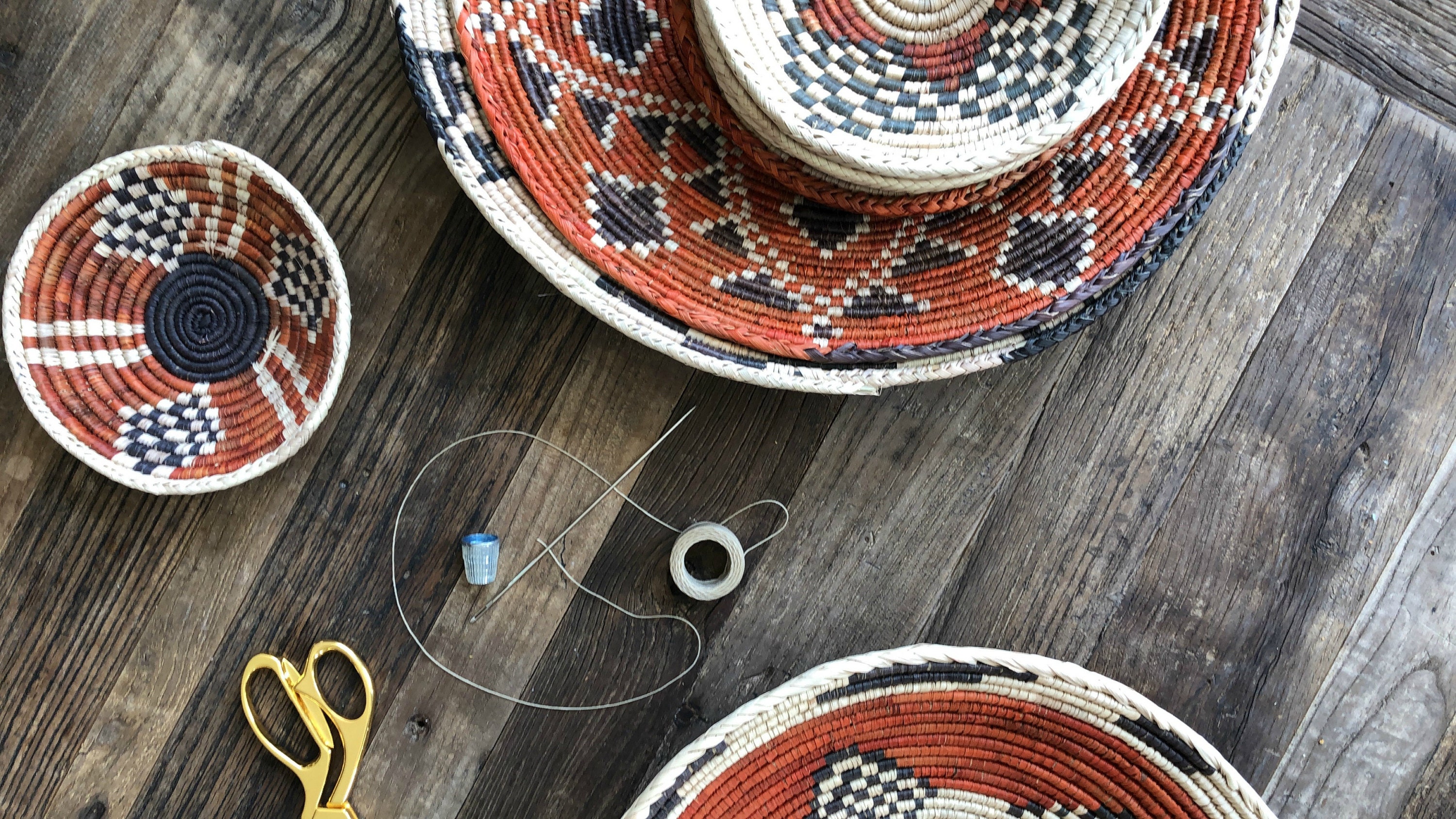 We decided to thread a looped hook onto the back of each basket and then hang the baskets on removable plastic hooks.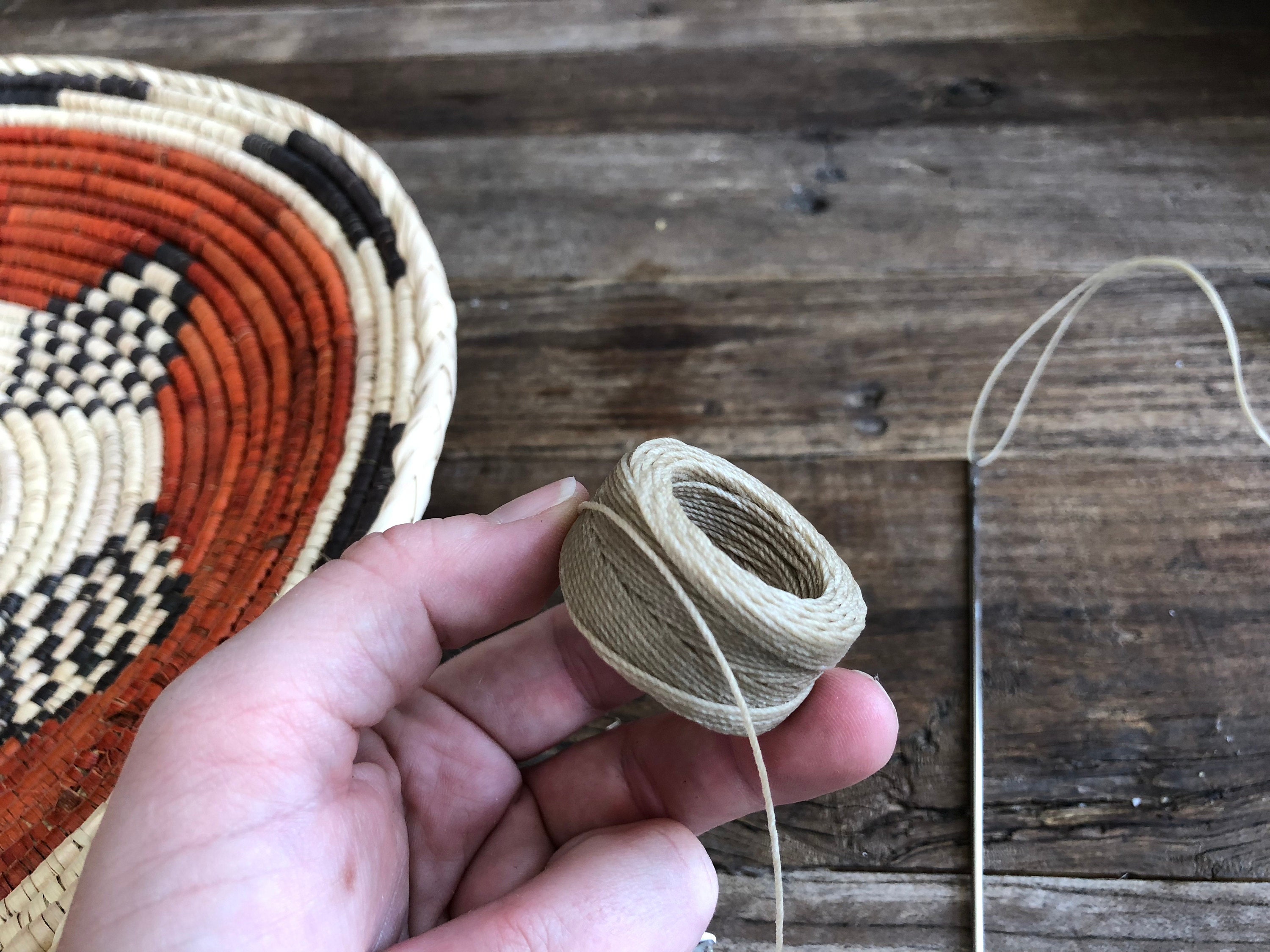 To attach the loop we used long sewing needles and a natural color waxed thread. The waxed thread was a life saver! You can find pre-waxed thread at a craft store or on amazon. Waxed thread is stiffer than regualr thread. It holds it's shape and is less stretchy.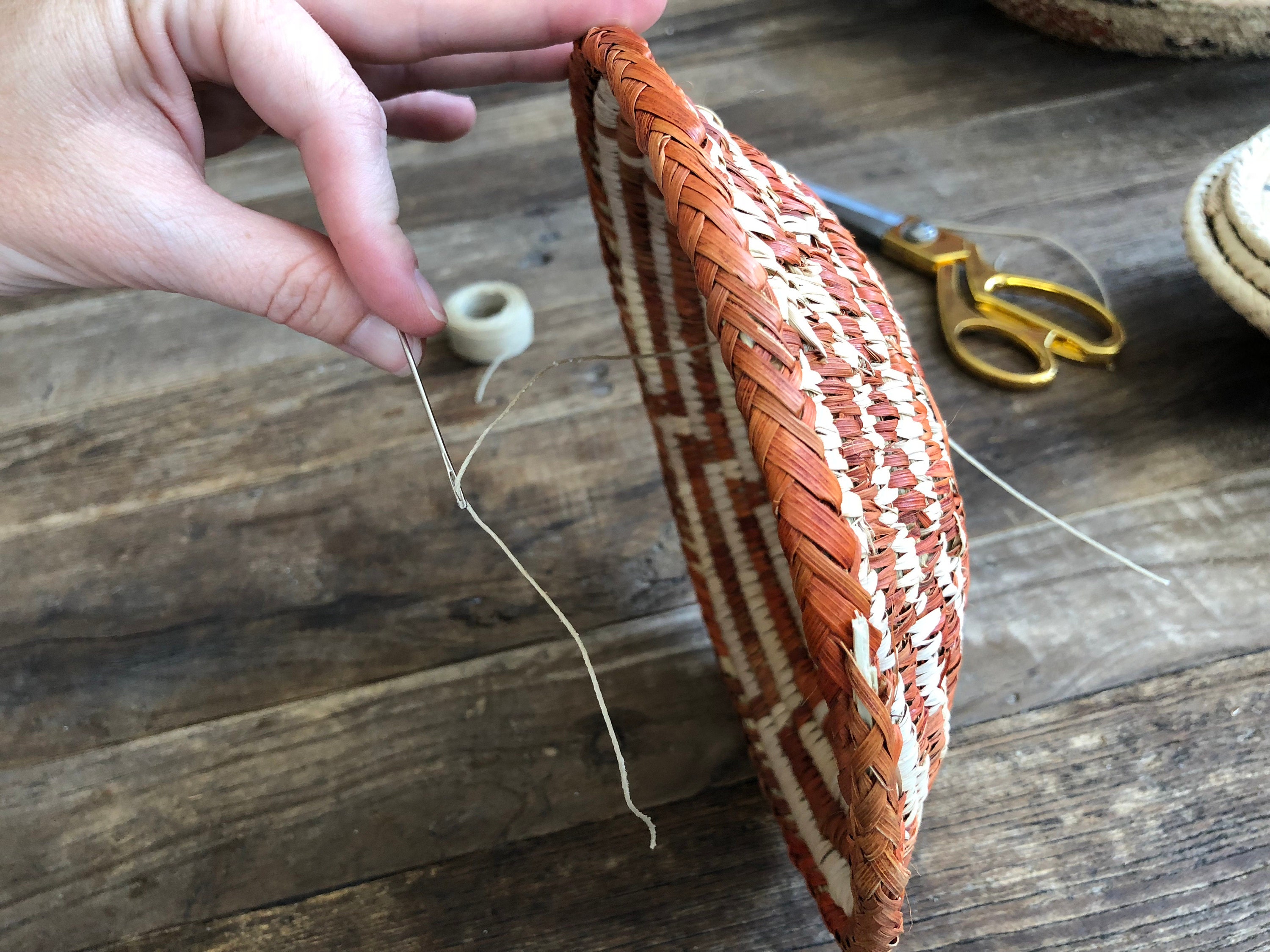 The waxed thread has a little grip so I was able to pull it through the basket without even tying it to the needle. The wax coating also makes the thread moisture and mildew resistant, so hopefully it will hold up better over time.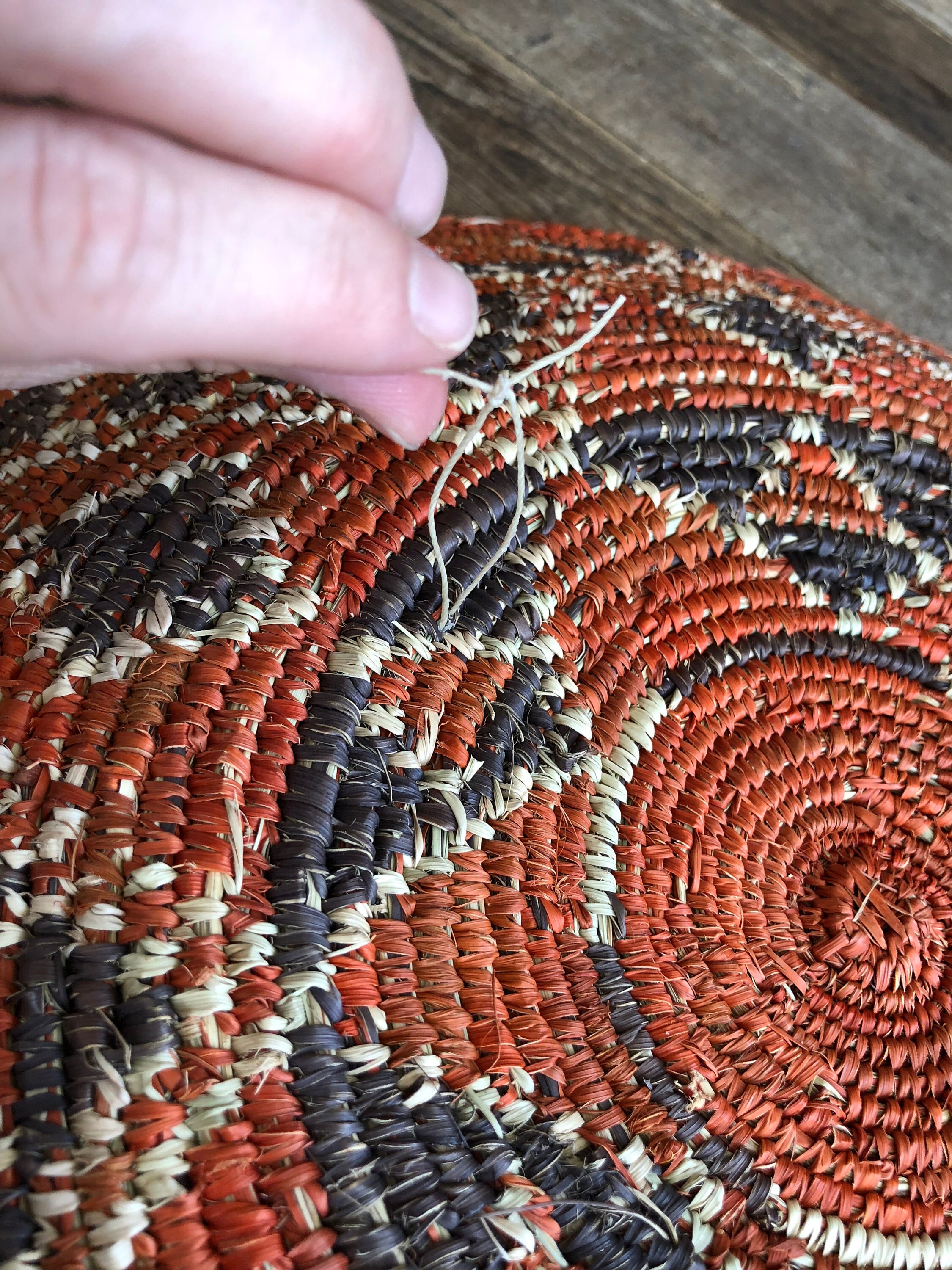 We didn't want to see any thread from the front of the baskets, so we started in the back, pulled the neddle and thread to the front and then right back through to the back side again. Then we took the needle off, cut the excess thread and tied a knot, creating a 1 inch loop. Make sure that if your basket is bowl shaped, you put the loop on the flat part of backside. This way the basket hangs flat against the wall.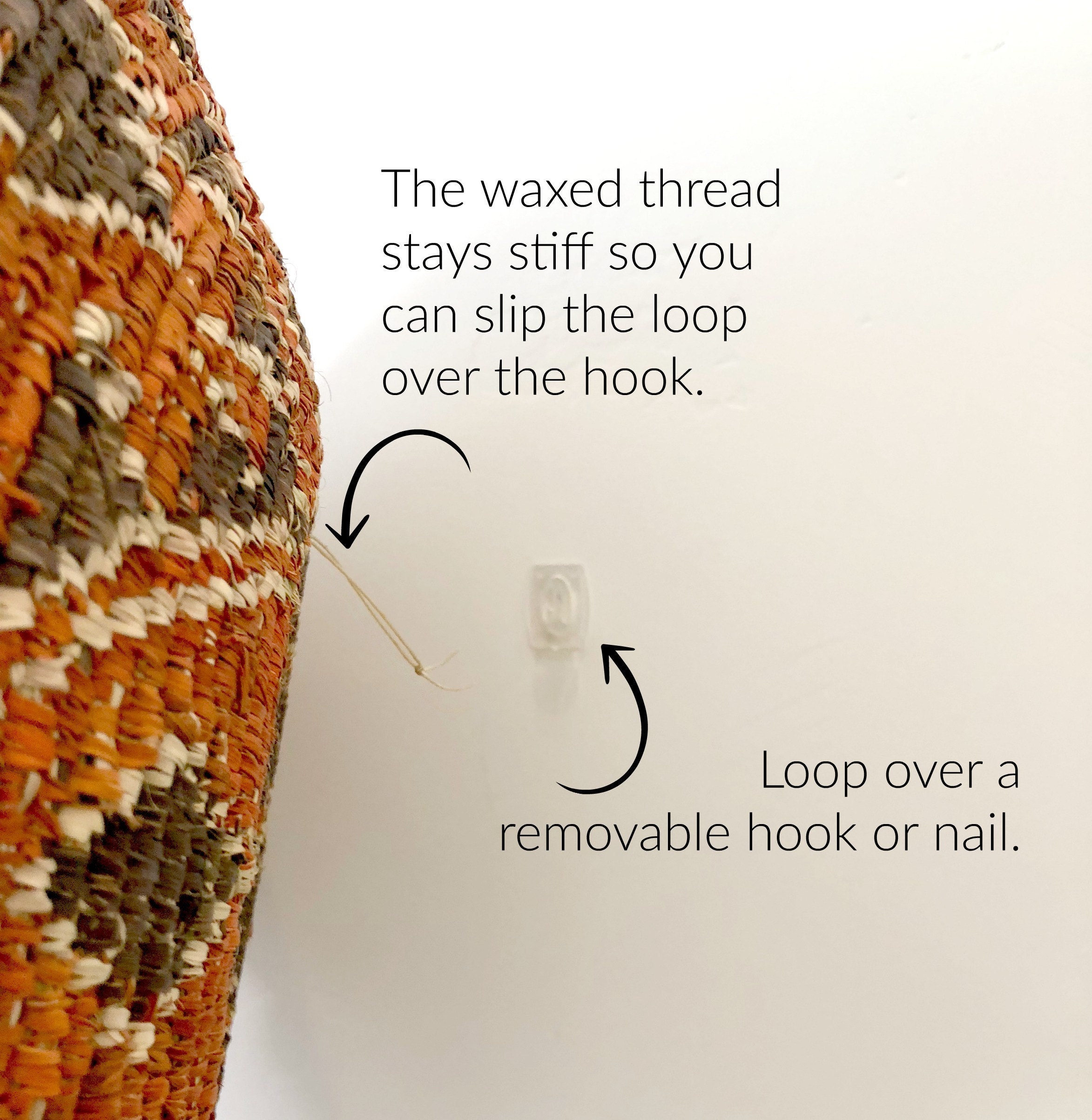 The waxed thread stayed stiff so that I could easily slip the loop over the hook. And the nice thing about using a removable hook is you can reposition your baskets without creating unnecessary holes in the wall.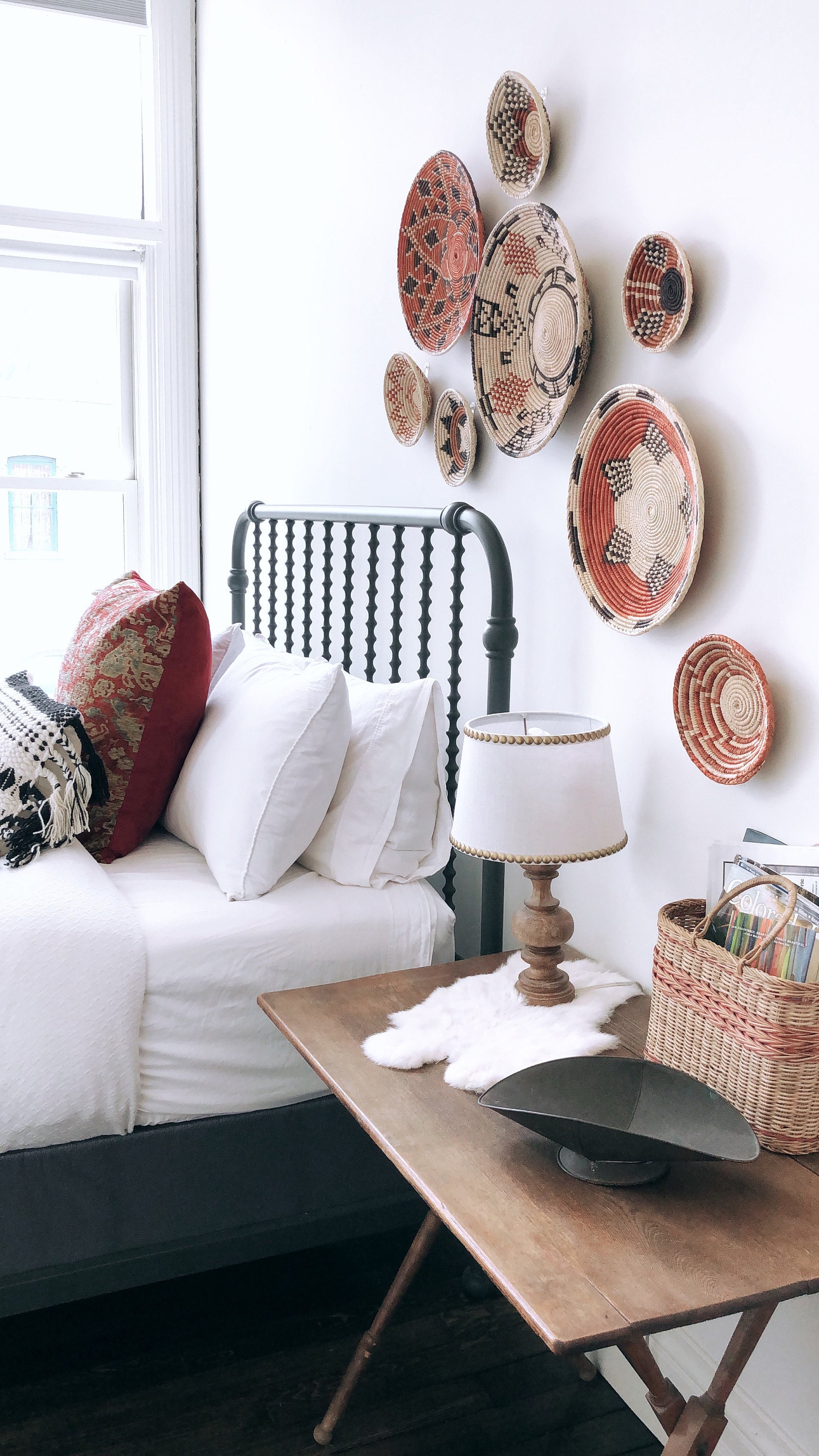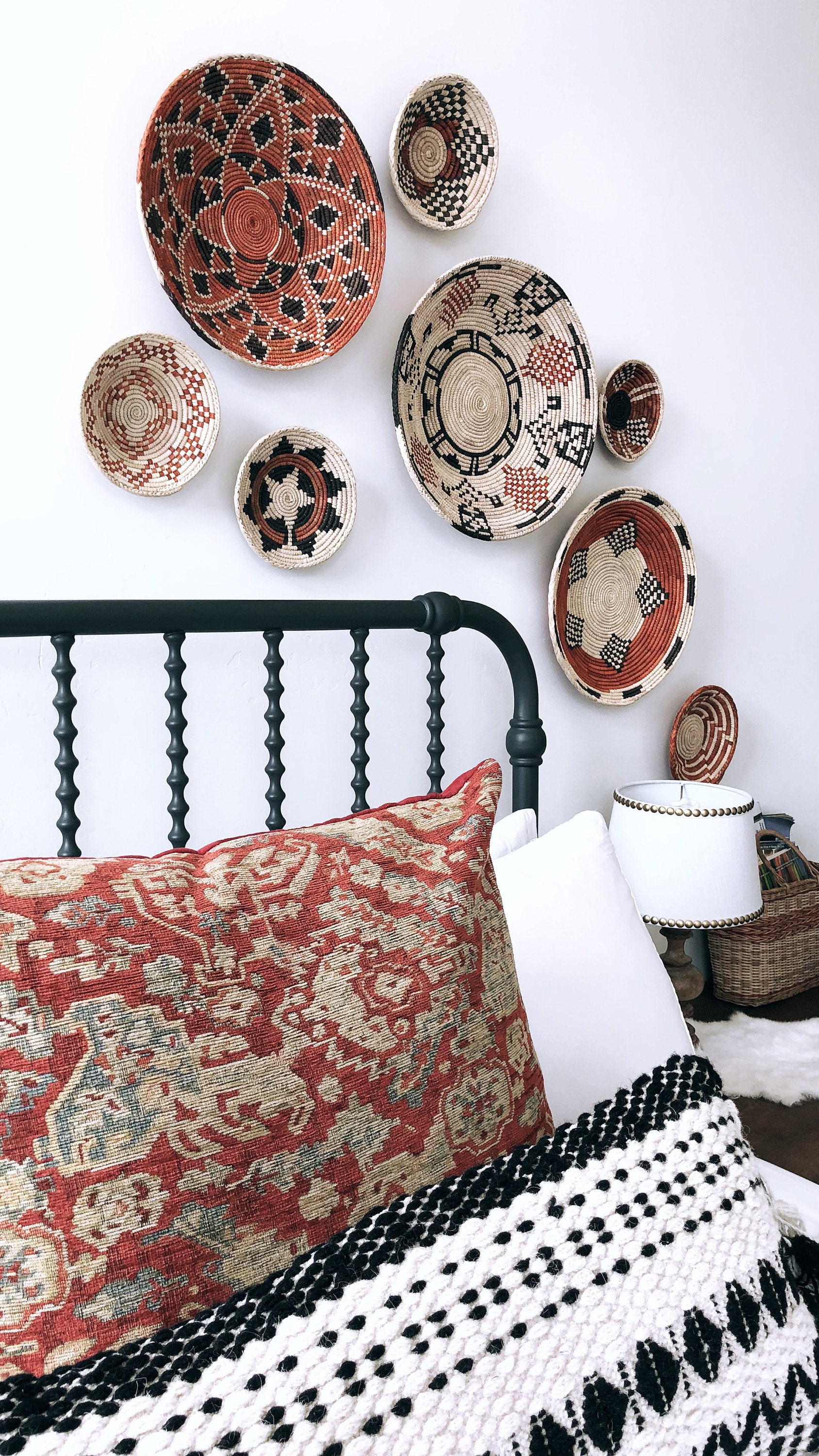 Installing the loops was easy! The hard part was figuring out where to position each basket. Thank goodness I had my moms help to hold up the baskets in different places. 
I was going for a whymiscal and asymetrical pattern for this particular installation and I love the way it turned out!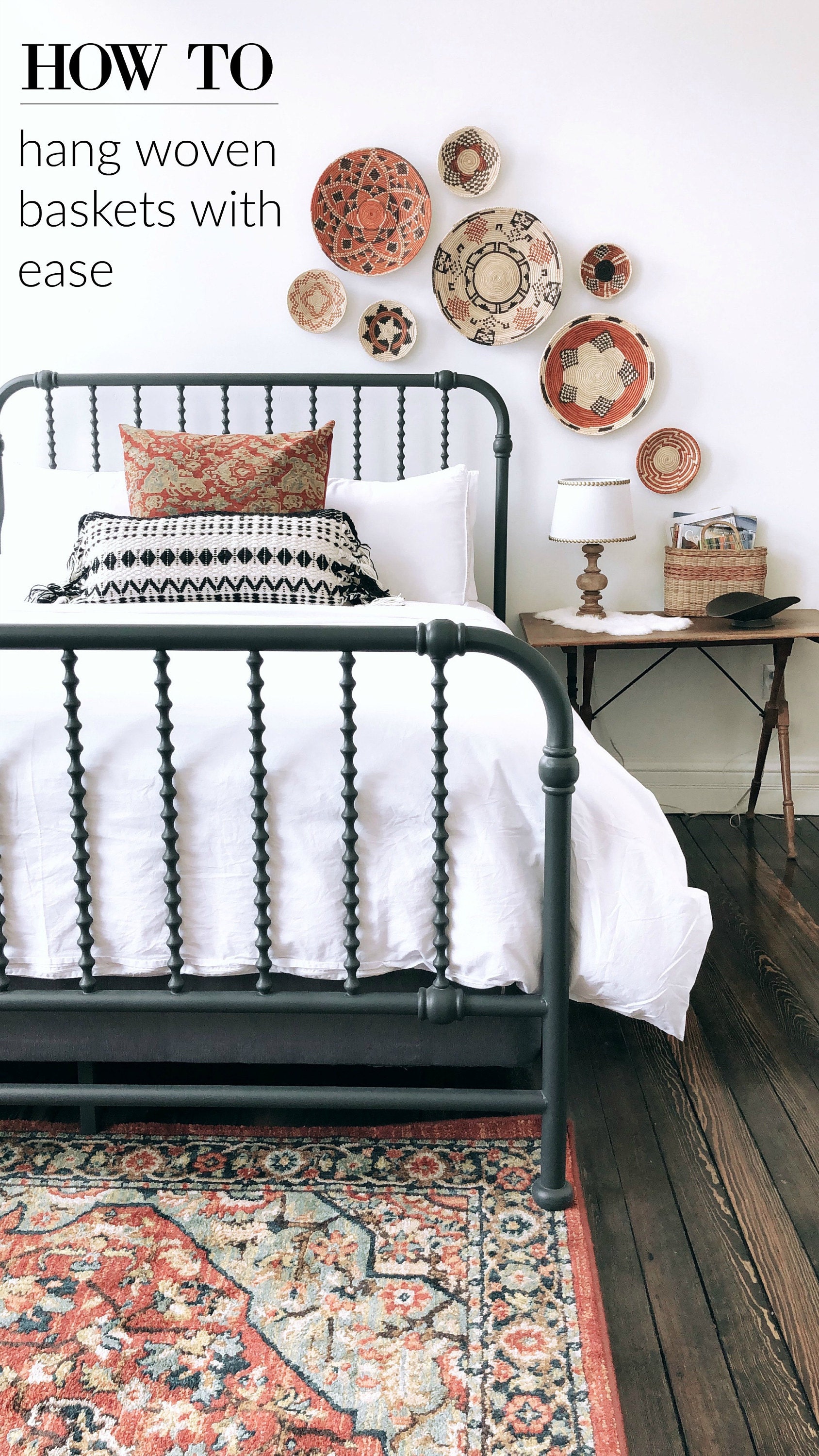 I hope this post helps if you are looking for a way to hang your woven baskets without damaging them. If you have any other tips or suggestions, feel free to leave them in the comments. Thanks for reading! You can follow me on Instagram for regular updates!