I wanted to share a few updated photos of my space at Pomona Antique Mart. Feel free to message me if you see anything you're interested in. The smaller items can be shipped, and the larger items can be put on hold until your next trip out!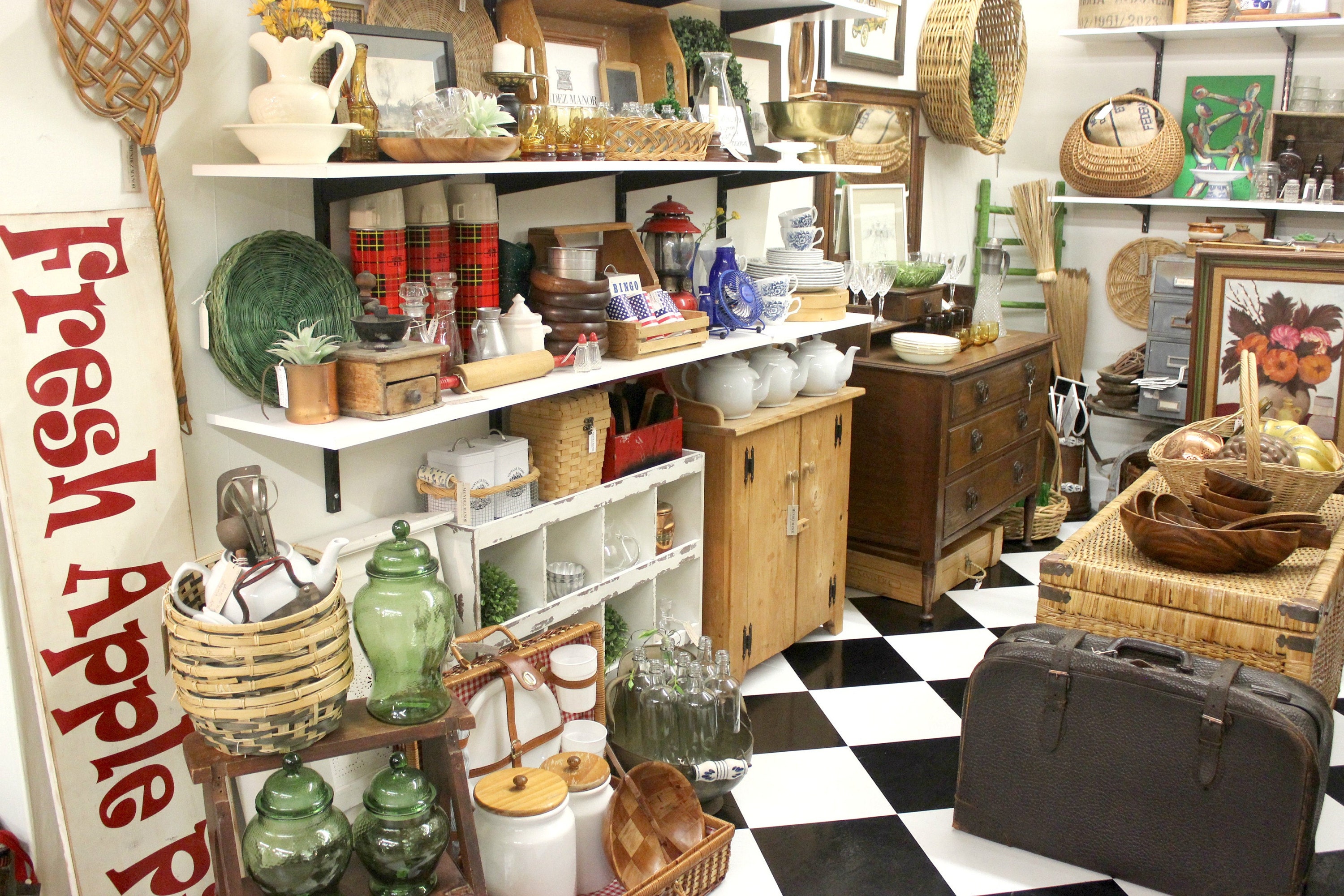 I have lots of glassware, kitchen canisters, bottles, vases, and candlestick holders. A couple awesome old trunks and suitcases. And a huge collections of wicker baskets!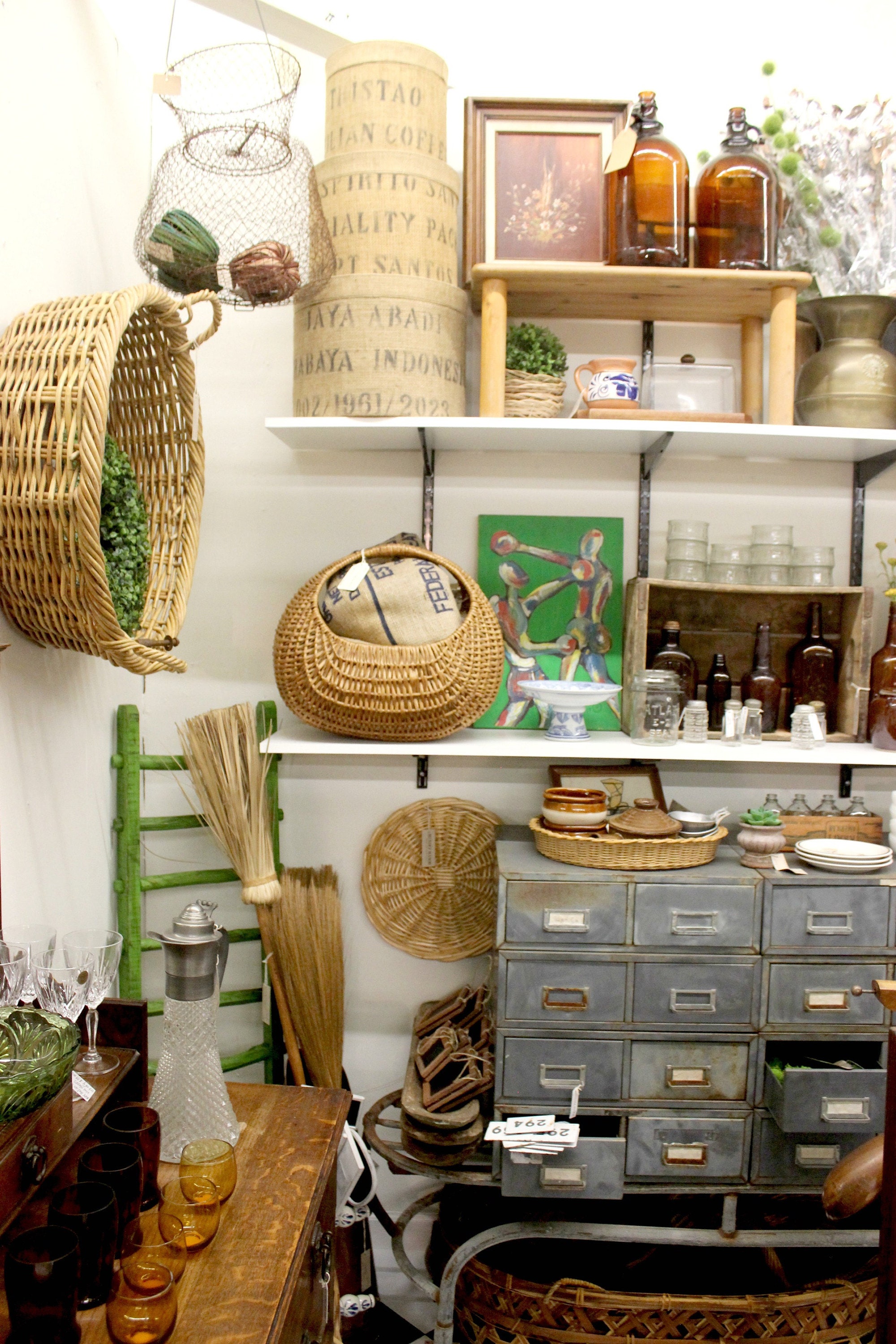 I also have a couple larger pieces including a three drawer dresser with mirror and an awesome paper filing cabinet.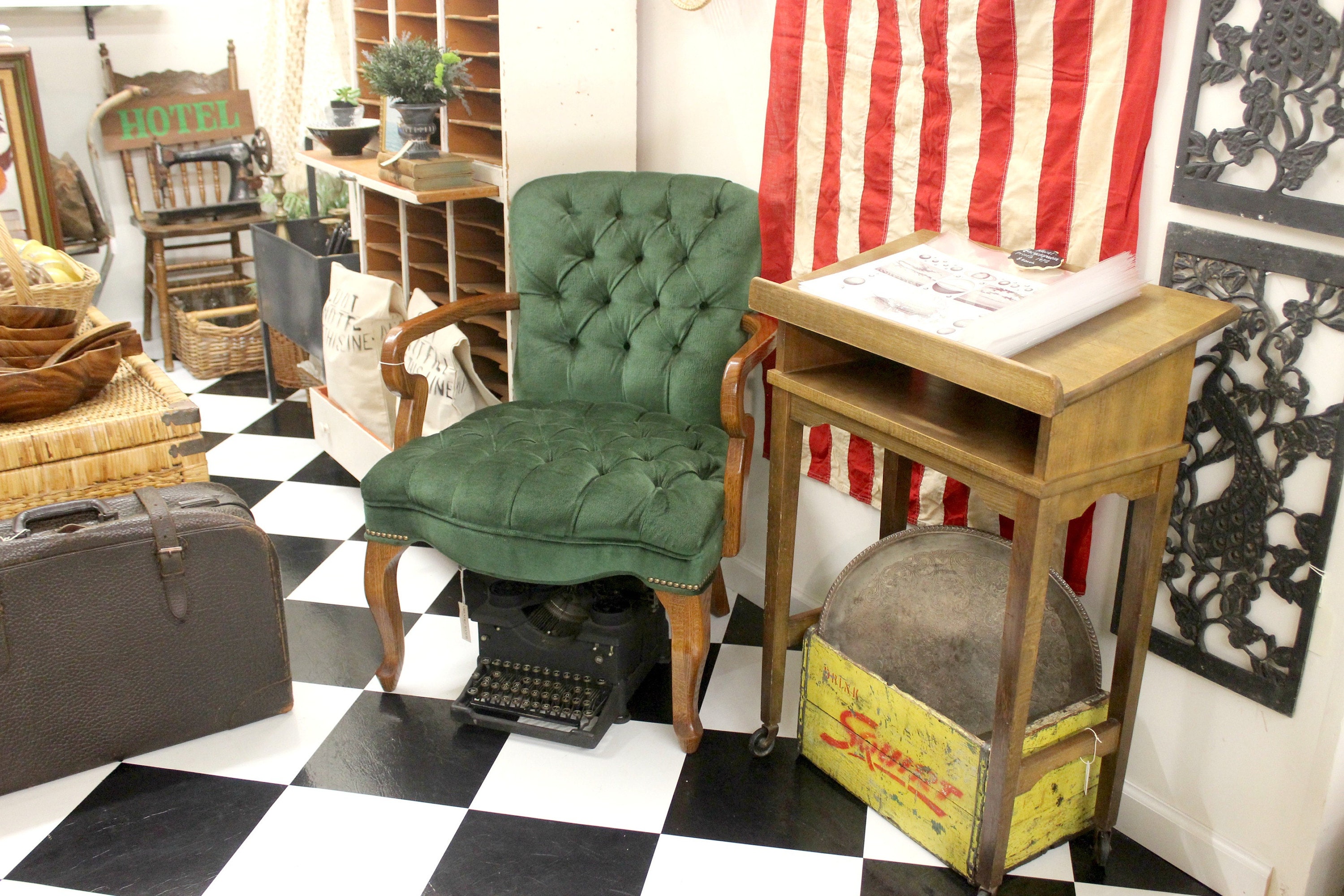 My newest item is a little wooden podium with a build in shelf. It would work great as a catch-all in a small entryway! I am asking $74.99 on it, but as awlays, I am open to offers. As you can see, the green tufted chair is also still available.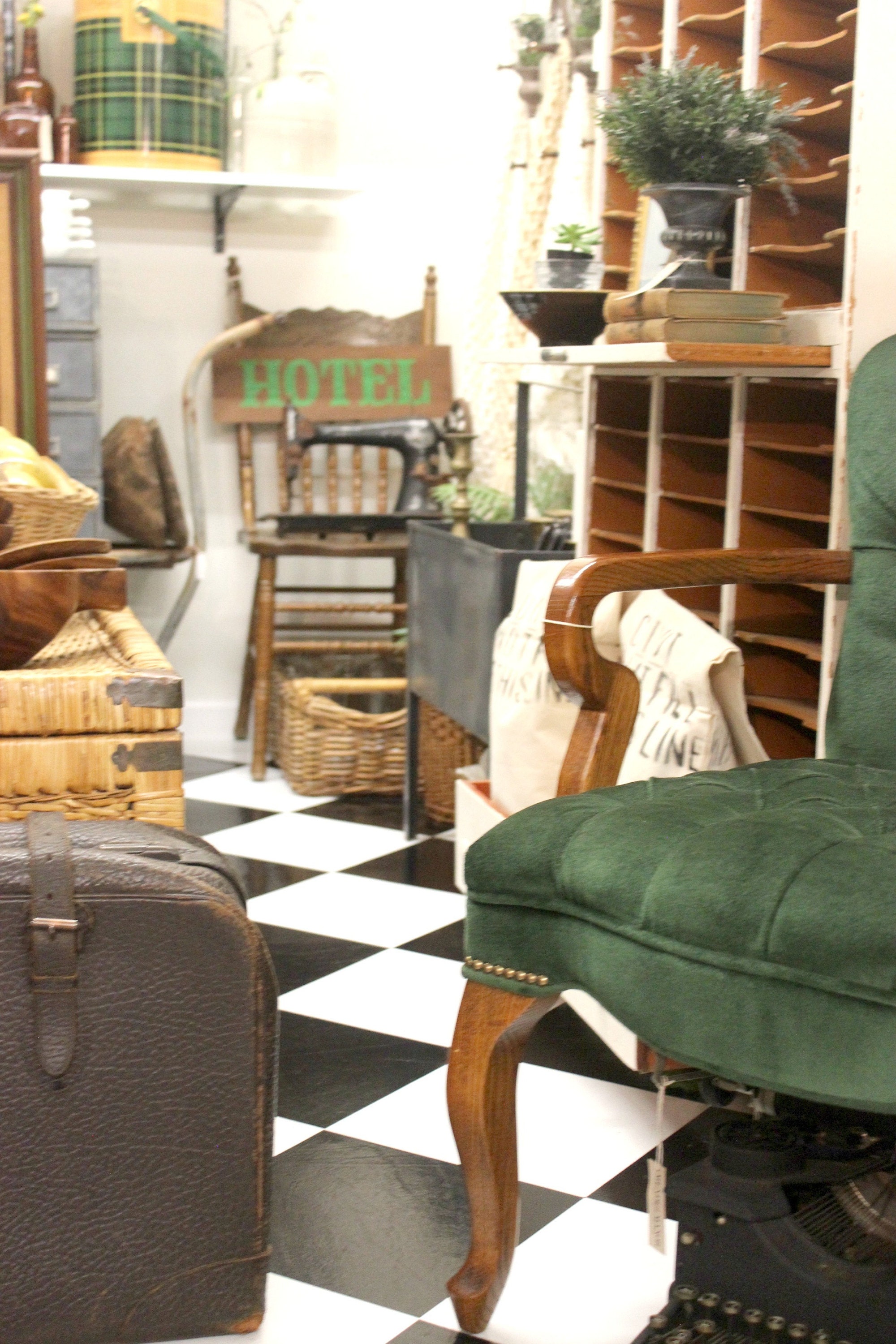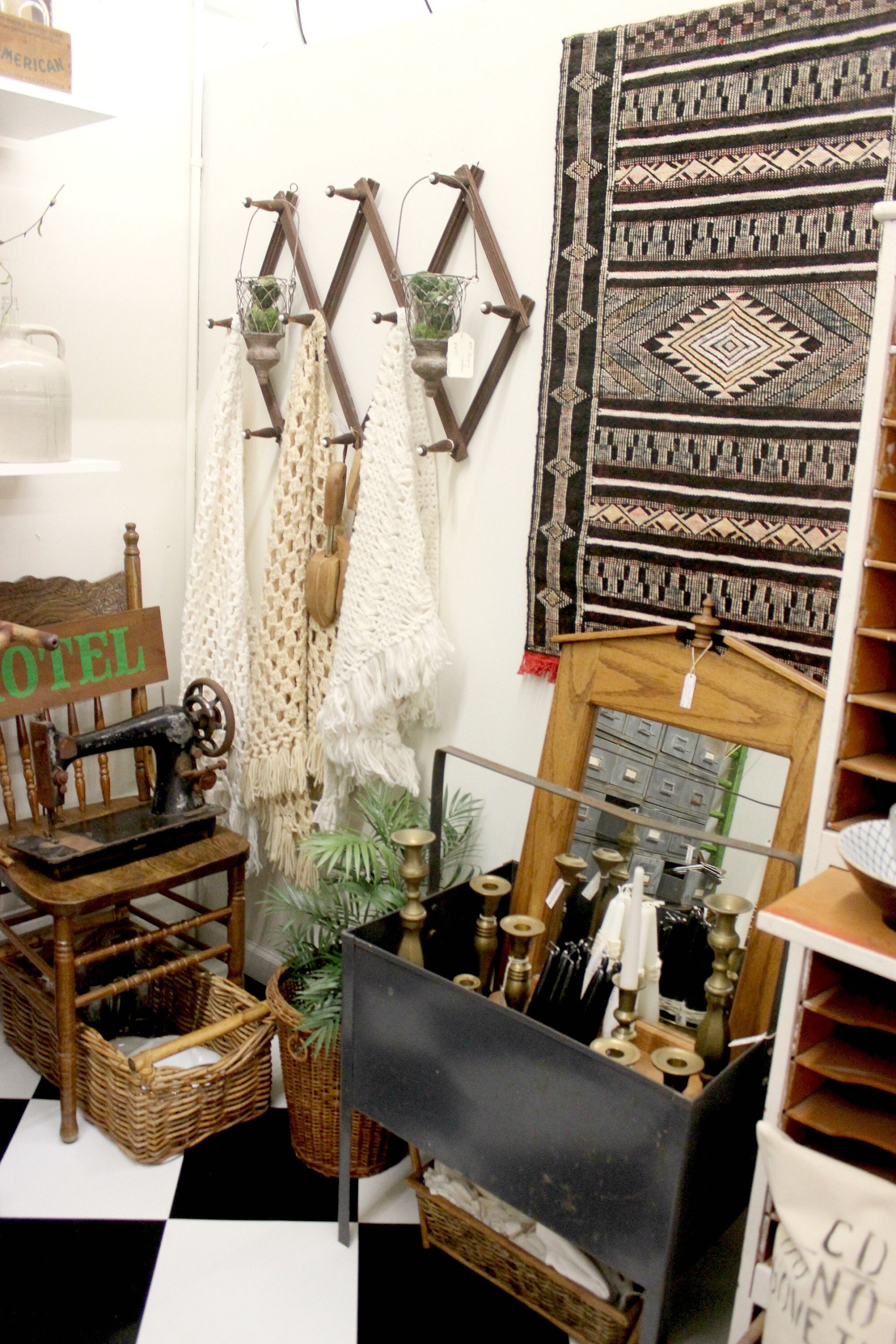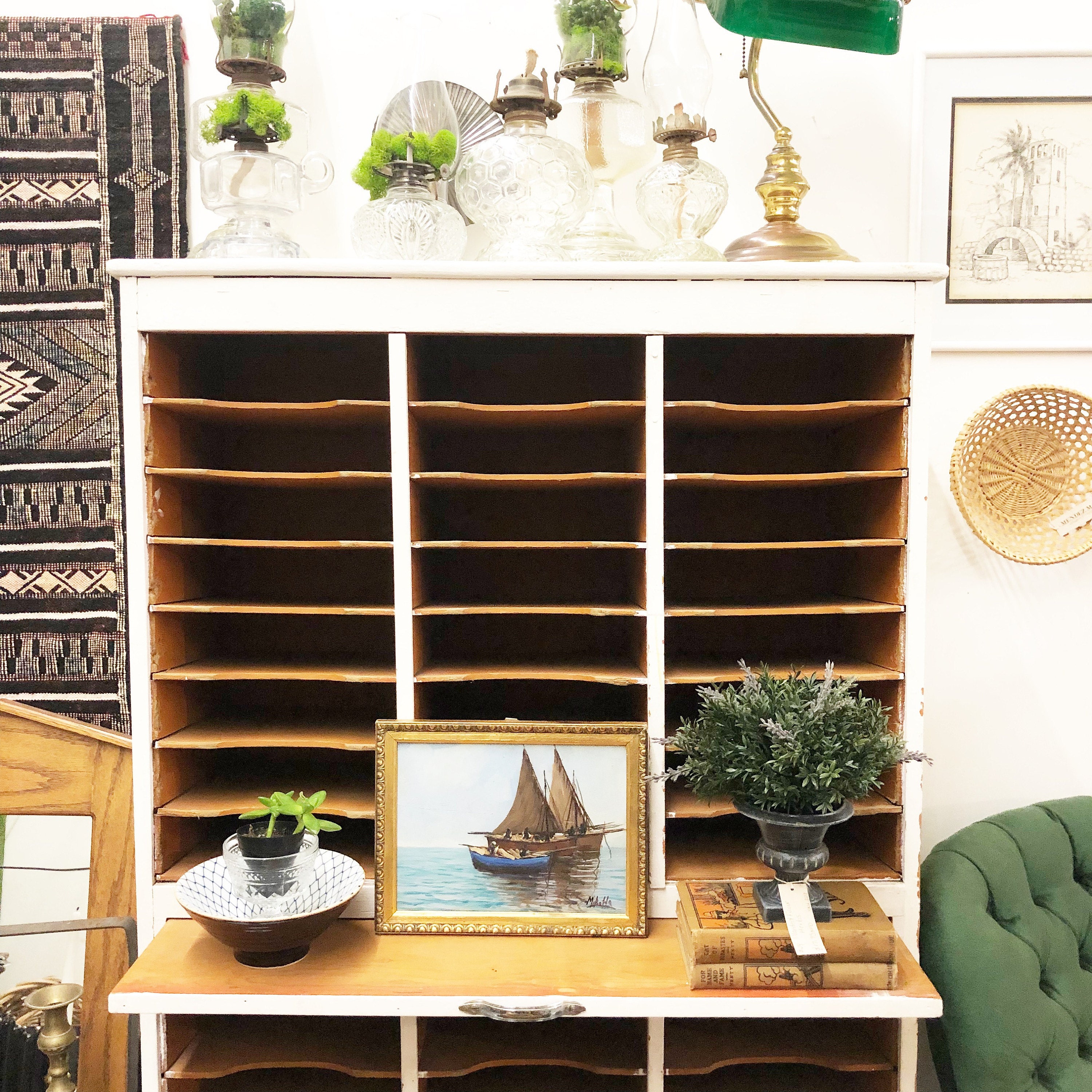 Thank so much for stopping by my blog. You can find my vintage collection on the main floor, right hand side at Pomona Antique Mart, 200 East 2nd Street, Pomona, CA 91766.