Hey guys! I just listed a new collection in my online shop and this one is perfect for ice cream lovers. I think I am always drawn to these kinds of items because when I was little my parents owned and operated a traditional 1950s style soda fountain.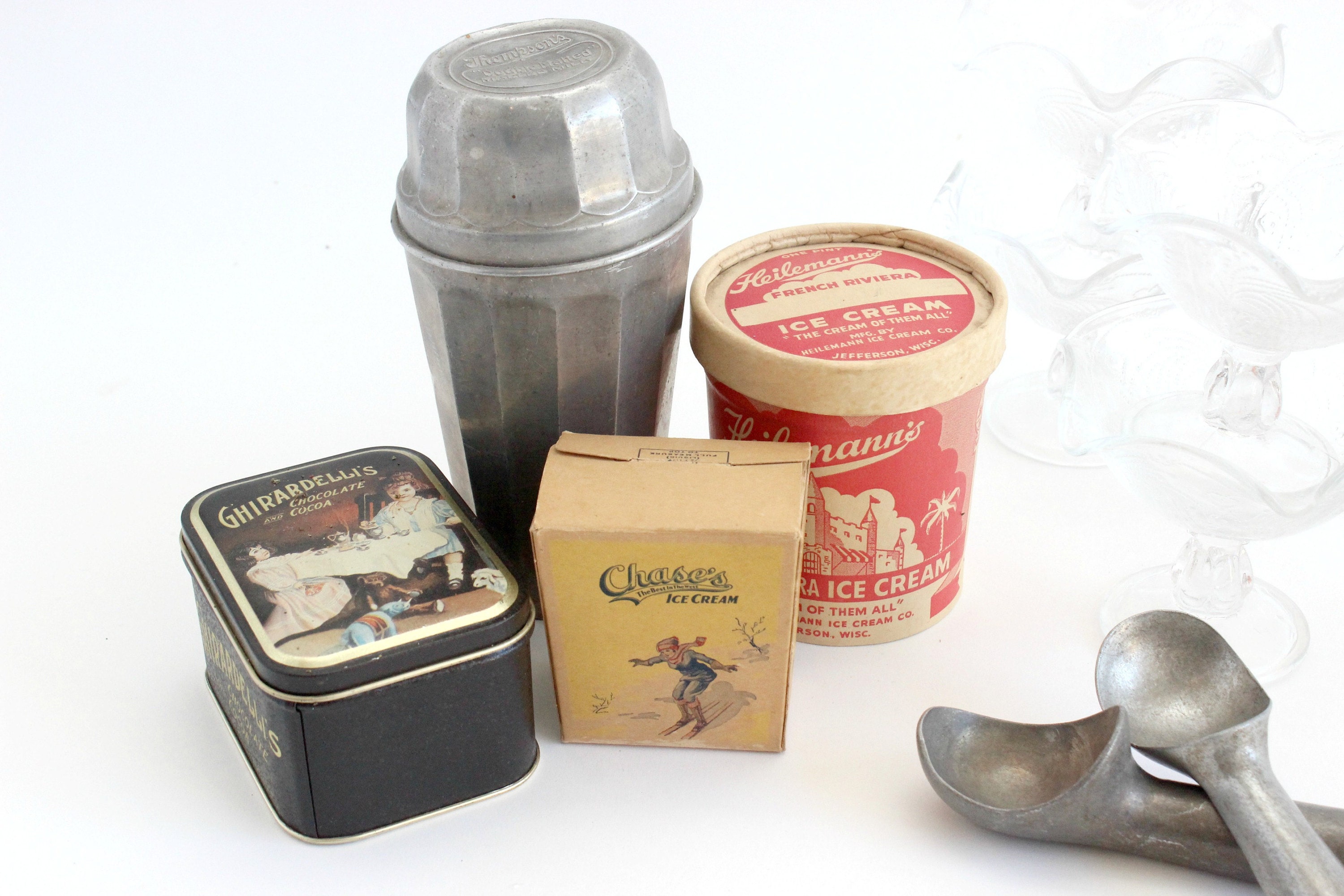 Anyway, I recently found a pretty set of vintage glass ice cream sundae bowls and I thought it would be fun to pair them with a few other vintage soda fountain accessories. I am now selling them all together as a complete collection in my online shop.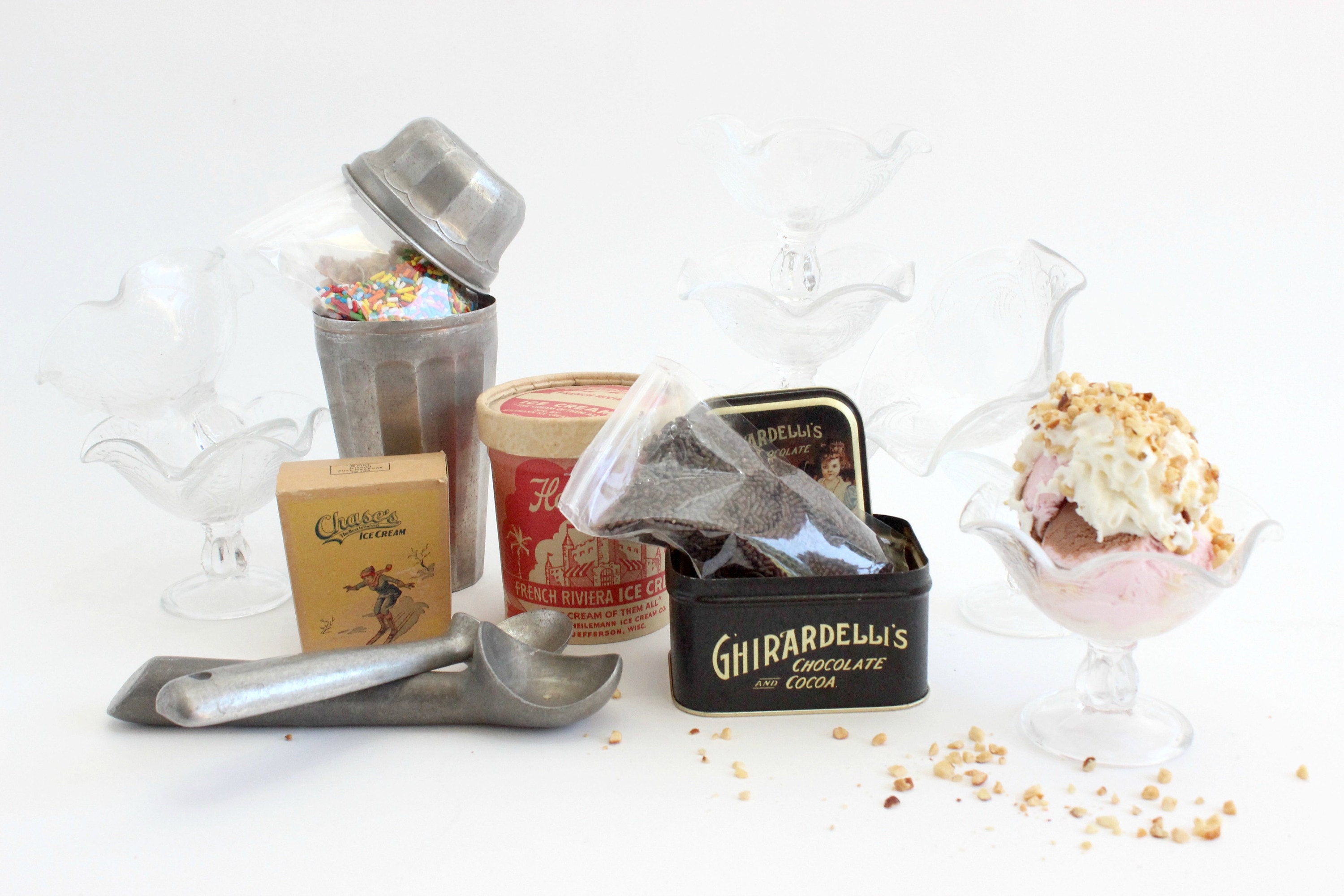 This 14 piece collection includes a set of 8 glass ice cream bowls, 2 metal scoops, 1 malted milk shaker, 1 French Riviera ice cream carton, 1 Chase's 1/2 pint carton, and 1 Ghirardelli's Chocolate & Cocoa tin. You can view the actual listing here to see the details on each item.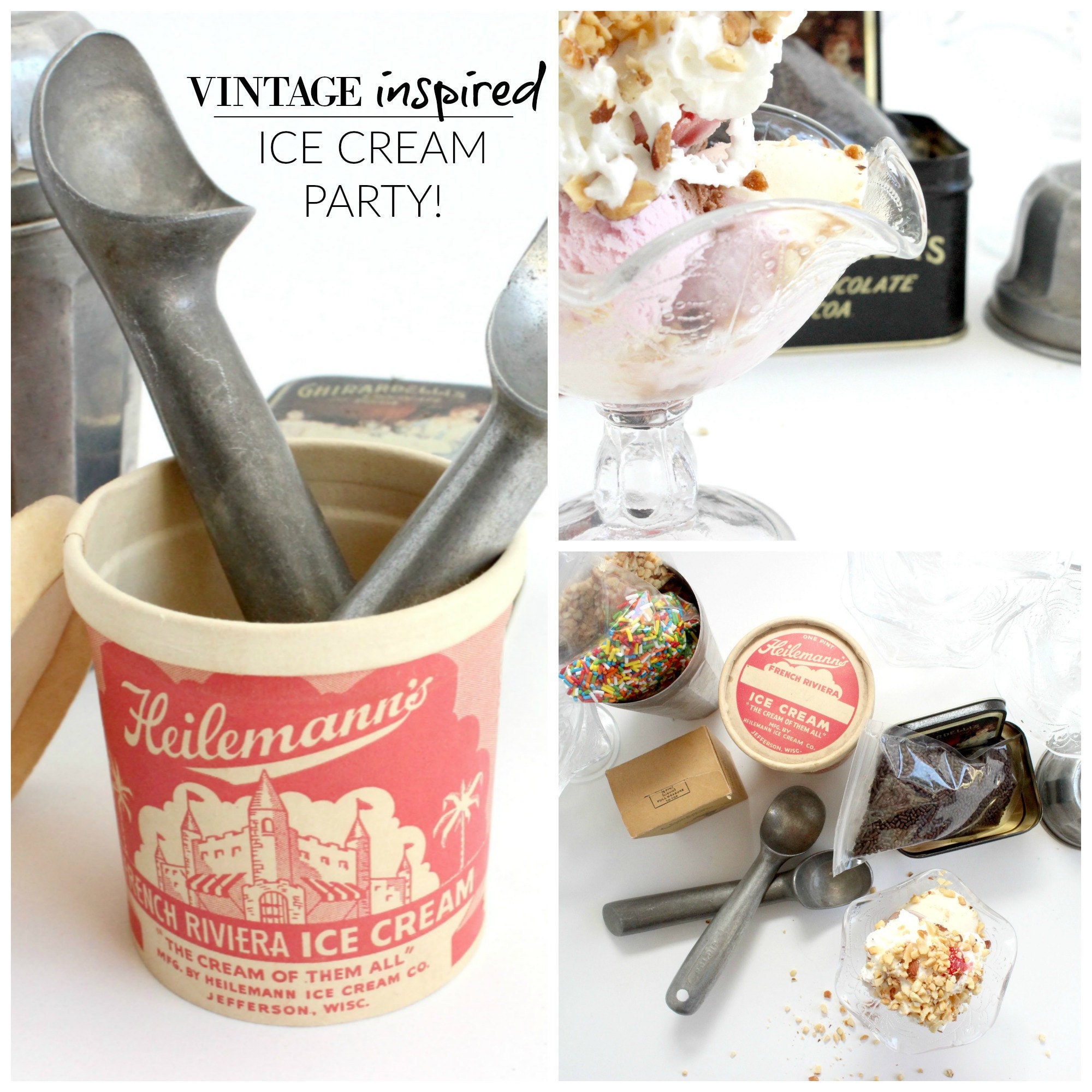 I think this is a really fun collection! The ice cream glasses are in great condition and are super functional. You can fit about two scoops of ice cream in each bowl. The other items make fun props and accessories. The ice cream cartons can be used for holding crushed nuts, spinkes, candy, etc. The malted milk shaker makes a great container for straws or spoons. The idea is to just have fun creating a display with these items the next time you are serving up ice cream sundaes! 
If you have any questions about this collection or anything else you see in the shop don't hesitate to reach out. It's always fun chatting vintage! -Nicole Mendez, curator