I recently found a large collection of vintage clothespins while thrifting. It might sound wierd but there's something about these old clothespins that I love. I think it's that they remind me of being at my grandmas's house in the summers, and seeing all the clothes drying on the line in her backyard. 
Anyway, I decided to list some of them in my online shop and keep a few for myself. For the ones I am keeping, I've been searching for cute crafty ideas that the kids and I could do together. I really like the thought of turning them into Christmas tree ornaments. Here are some of the ideas I've come across so far.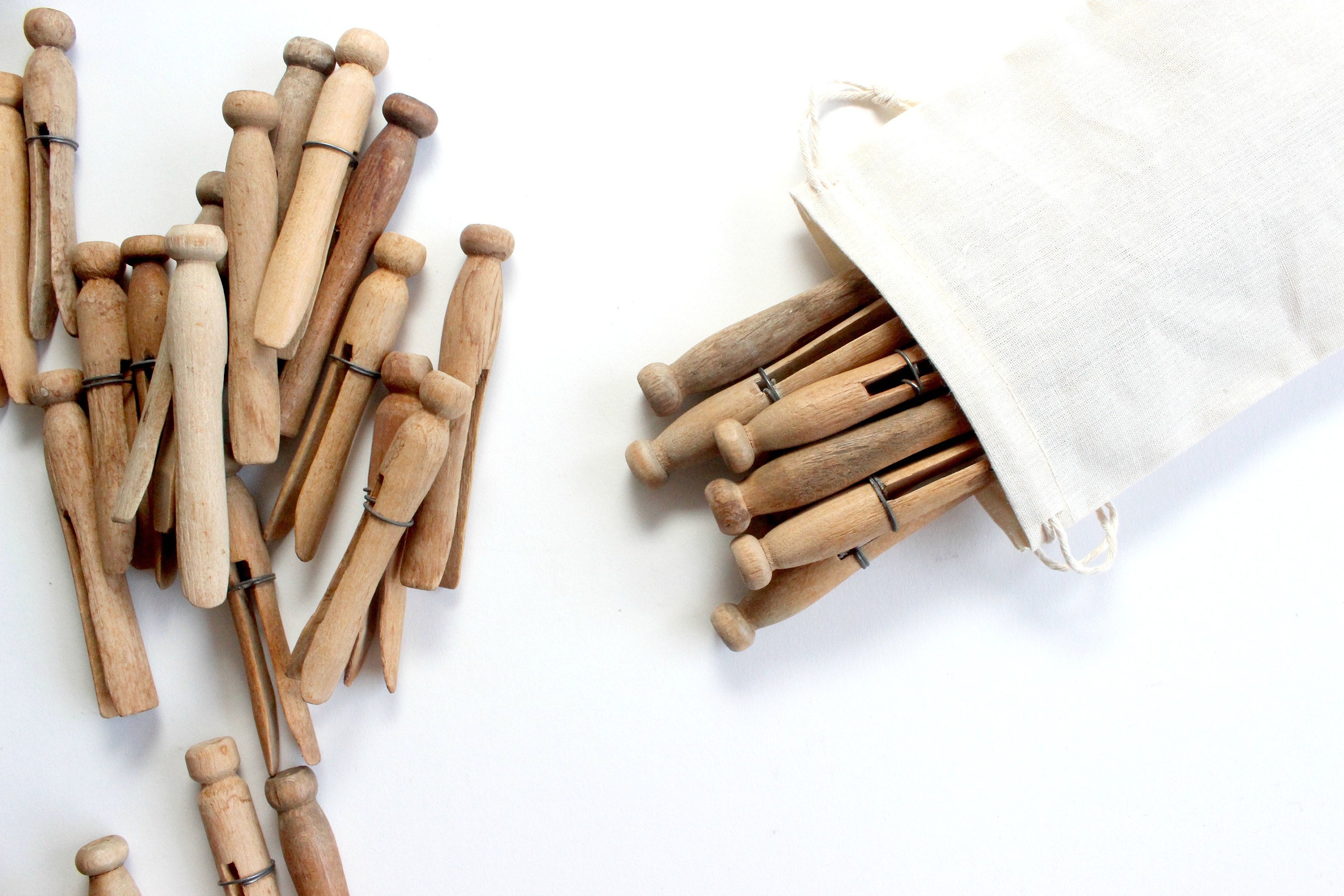 I am selling the clothespins I have in sets of 10 for $5.95 plus shipping. You can view the listing details and purchase here. Thanks for reading and happy crafting!