Hey guys! I know I haven't posted here on the blog for a while. I've been really busy adding new listings to my online shop and trying to keep my booth at Pomona Antique Mart fully stocked on a regular basis. That said, I did want to pop in and share this beautiful pine wood storage cabinet that I ended up taking home from an estate sale a couple weeks ago. 
Since I don't have space in my booth for this piece I decided to list it online. I really put it online with the hopes that someone local (Los Angeles/Orange County/Inland Empire) will see it and be interested in picking it up. This piece is currently in storage but I can bring it into the antique mart any time for preview and/or purchase.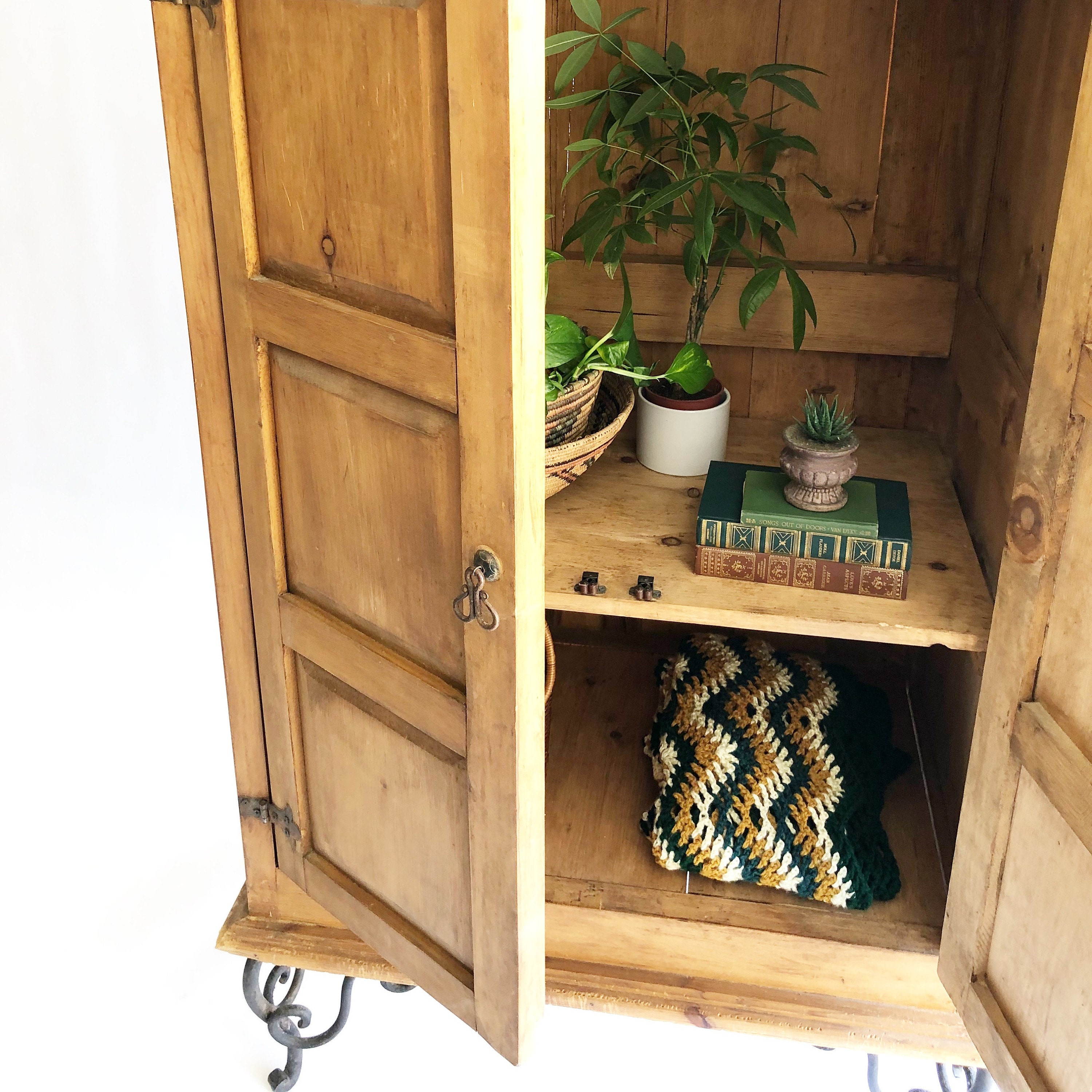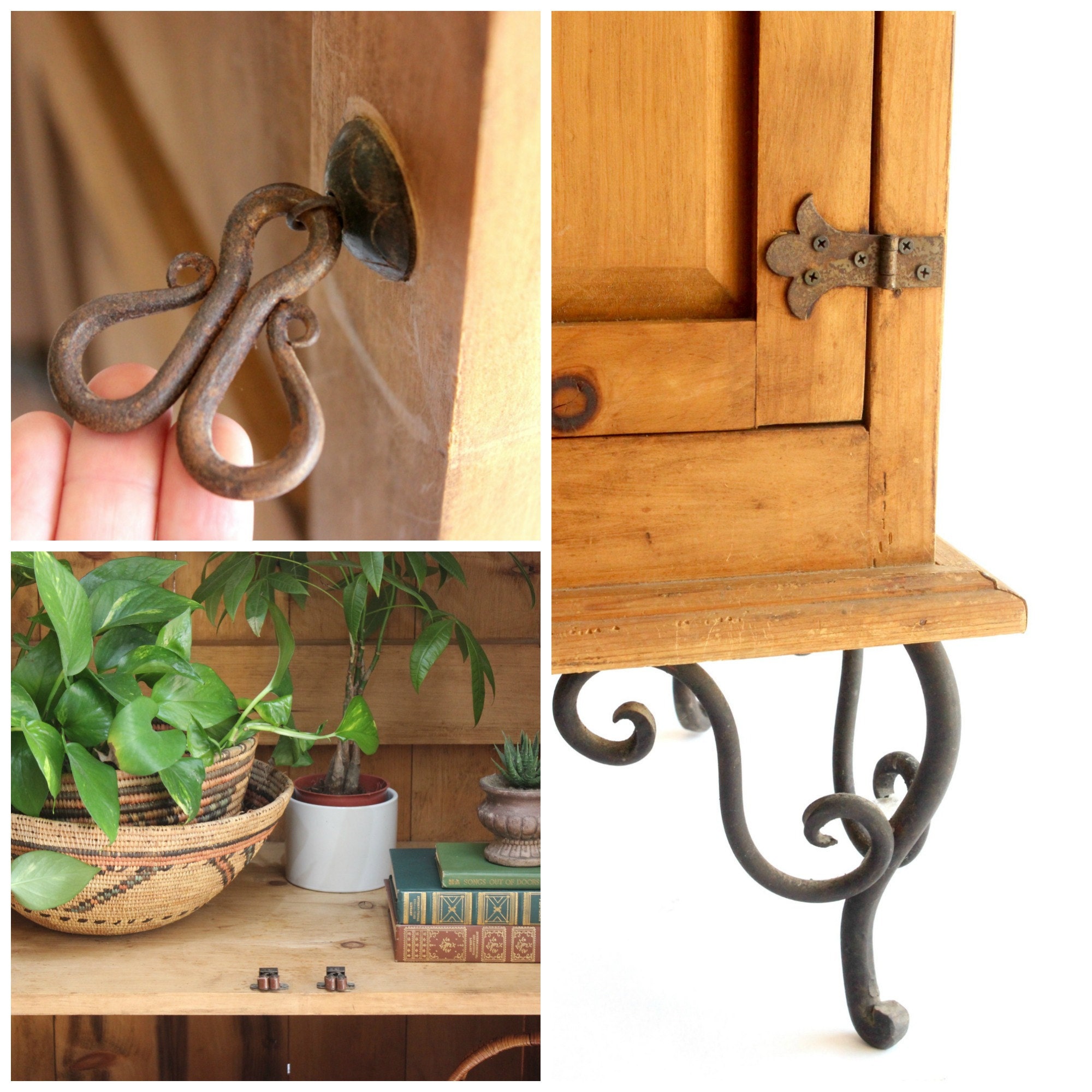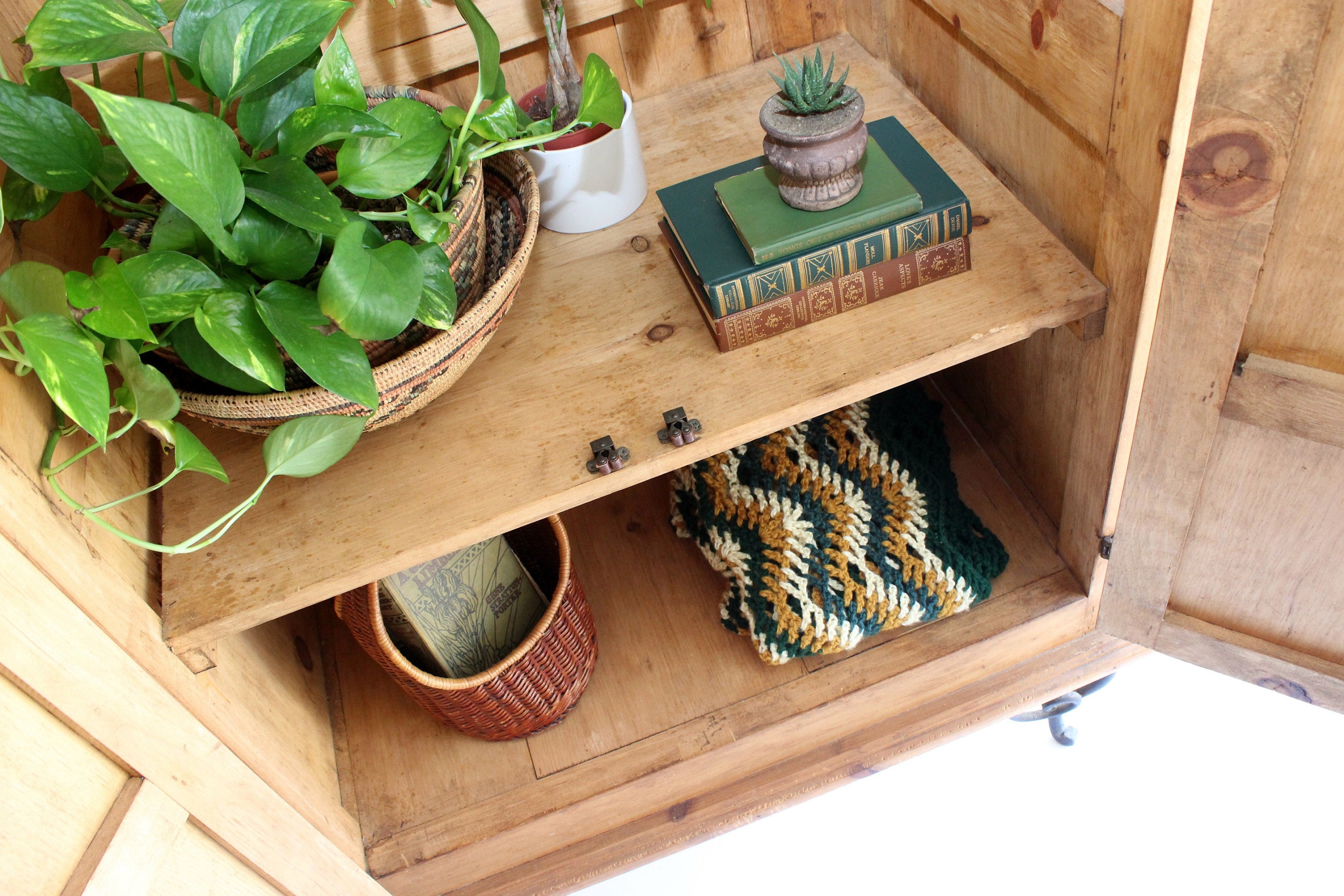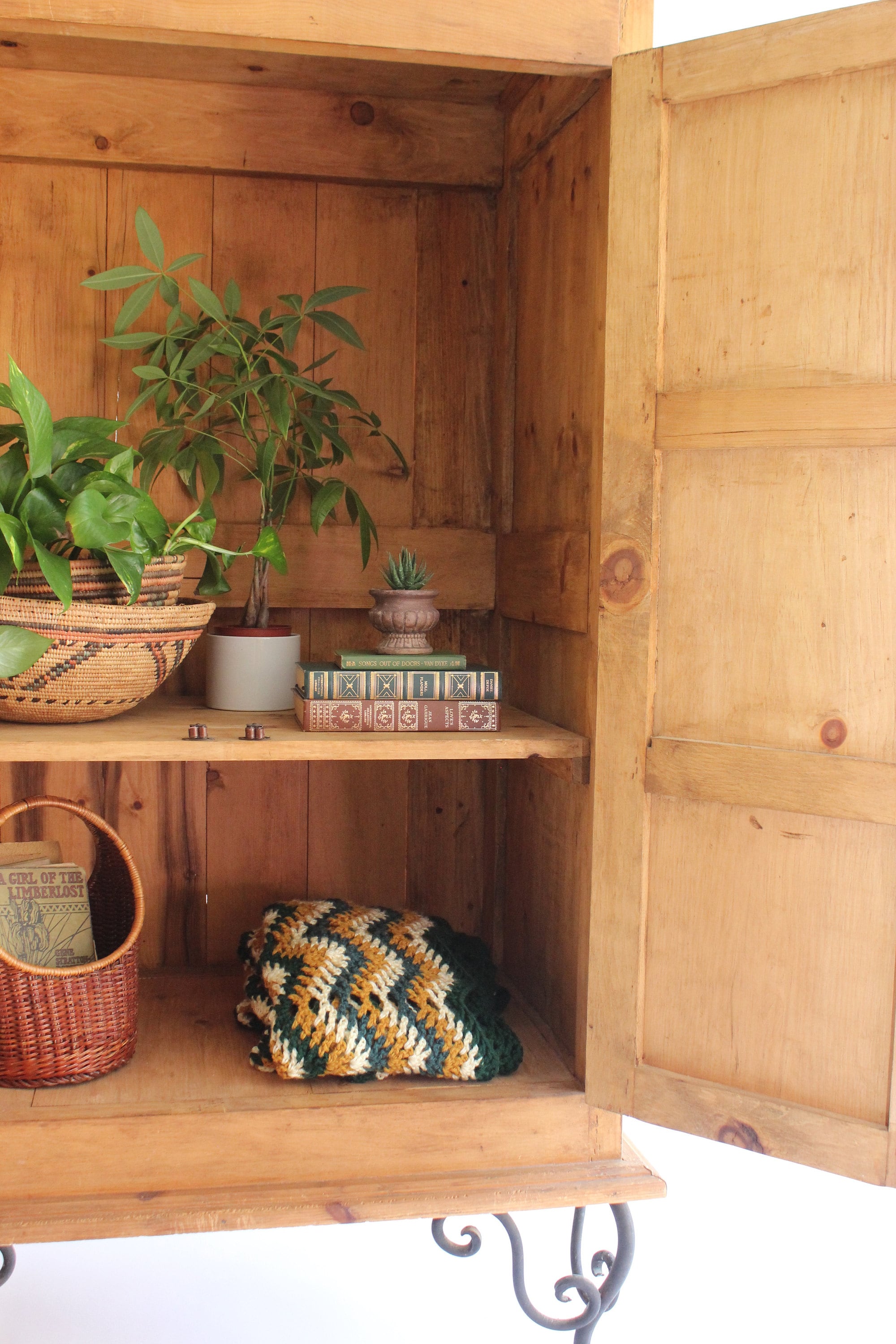 This is a very charming piece! It has a rustic, southwest stlyle feel. Made of solid wood and sits up on four beautiful scrolled iron legs. Two doors swing open to reveal a big storage space with one shelf. The door pulls and hinges are lovely! It does have some wear and tear so please read the listing description carefully if you are interested. You will also find the measurements and more detailed pictures here. 
Now that this cabinet is listed, I've decided to also start listing some of my other large pieces. Be sure to check the new "FURNITURE" section of my online shop to see what's avialable. 
I have been researching some shipping options for these larger pieces. The logistics of shipping these items across country is definitely more complicated and quite a bit more expensive. That said, it is a possibility in many cases. If you are interested in shipping please contact me prior to purchase. Based on your information, I will be able to provide a more accurate shipping quote. 
Thanks for reading! If you have any questions about this piece, or would like to arrange a preiview, please contact me at Nicolemndz@gmail.com and put "Solid wood storage cabinet" in your subject line.