Whenever I see an old atlas while thrifting, I can never pass it up. I love using vintage maps in my home decor. And they make great pieces for crafting, scrapbooking and gift wrap!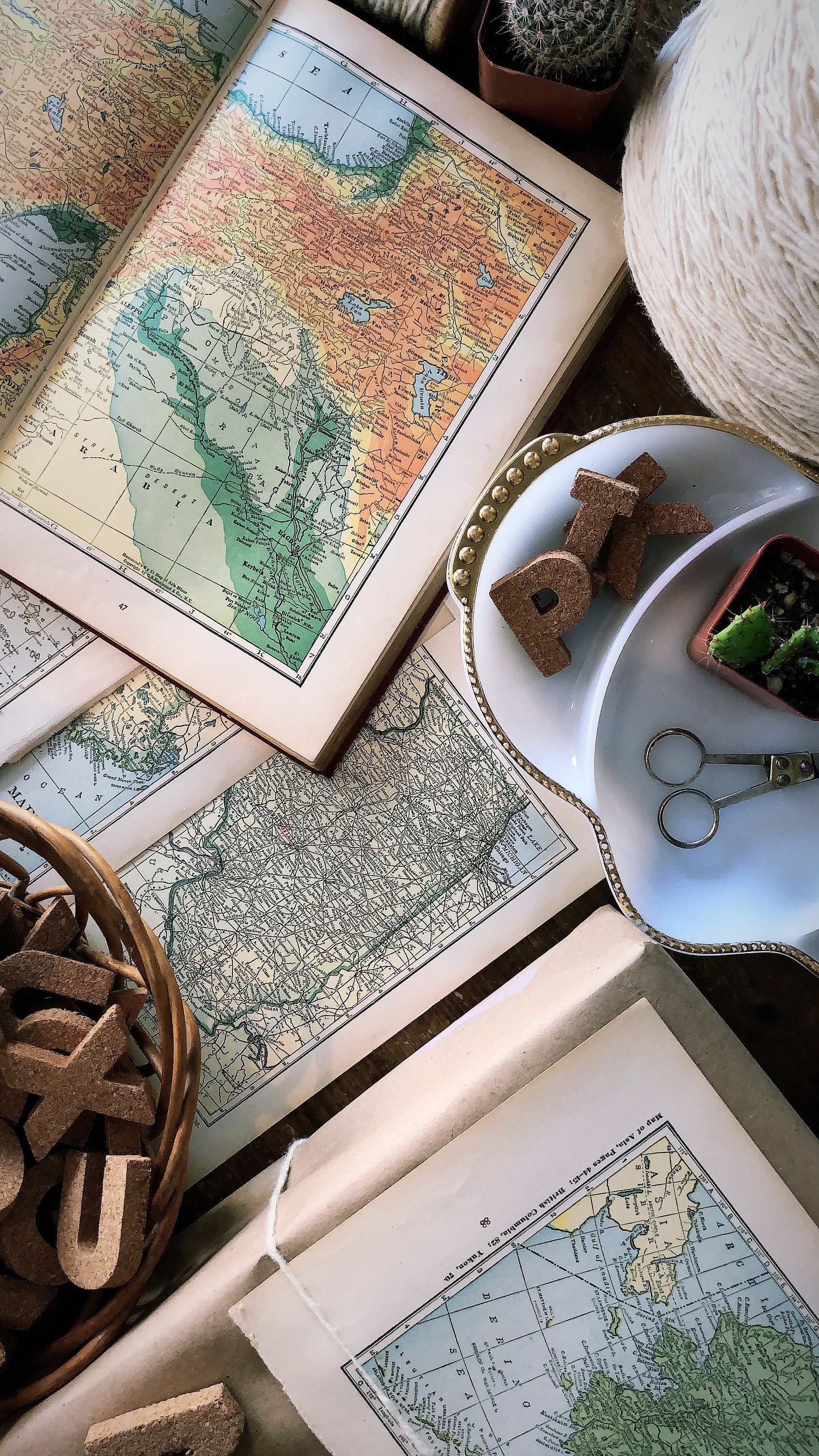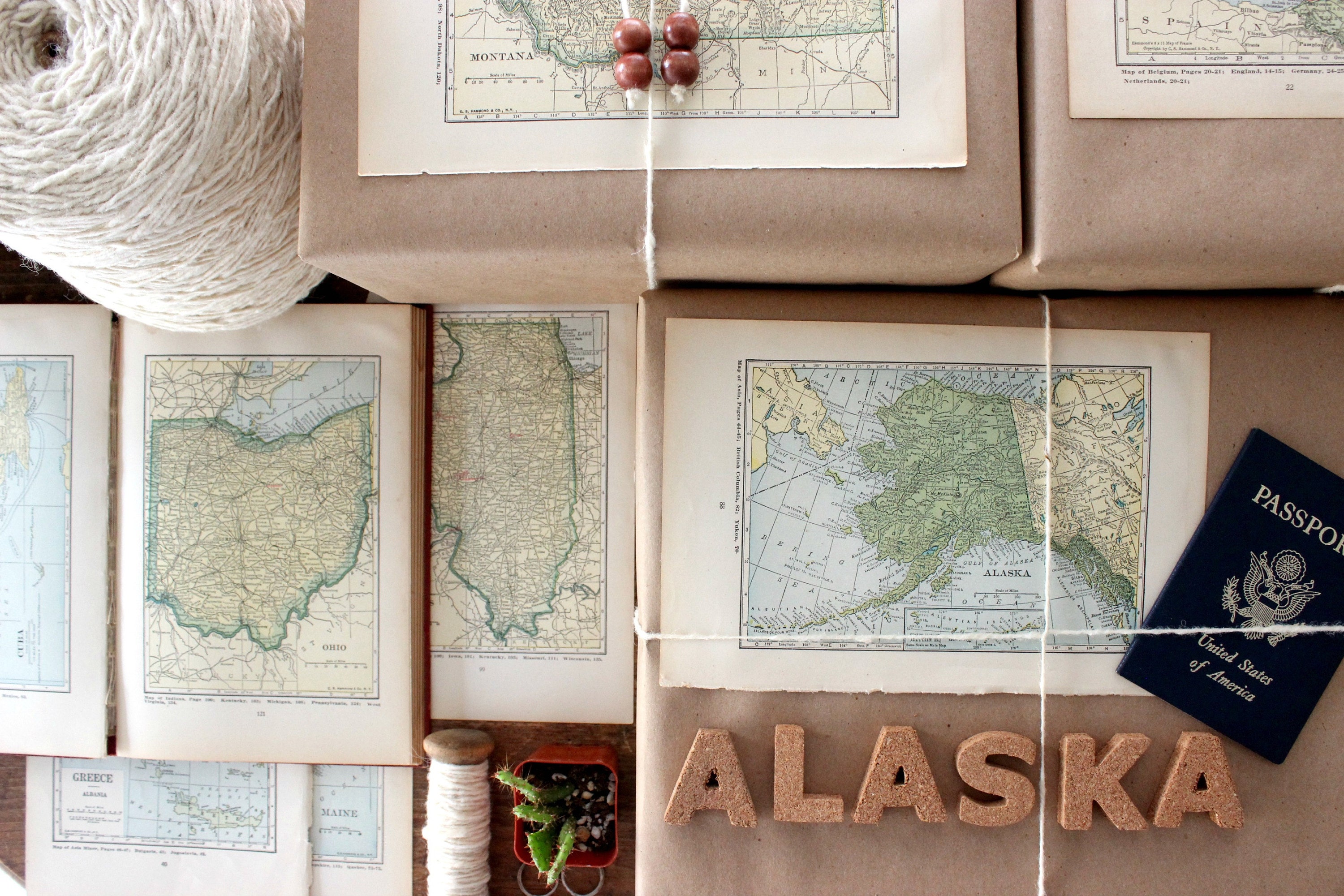 I recently listed some pages from a copy of The Literary Digest 1927 Atlas of the World and Gazetteer in my online shop. The pages are double sided and printed in color.
You can get pretty creative with these maps. The smaller size (6" x 9.5") makes them perfect for using as cards or gift wrap embellishmnets. If you are giving the gift of travel this season, or know someone who is traveling, consider adding a vintage map of their destination to your packaging. You can also make a garland out of these and use them as fun decor at a Bon Voyage party!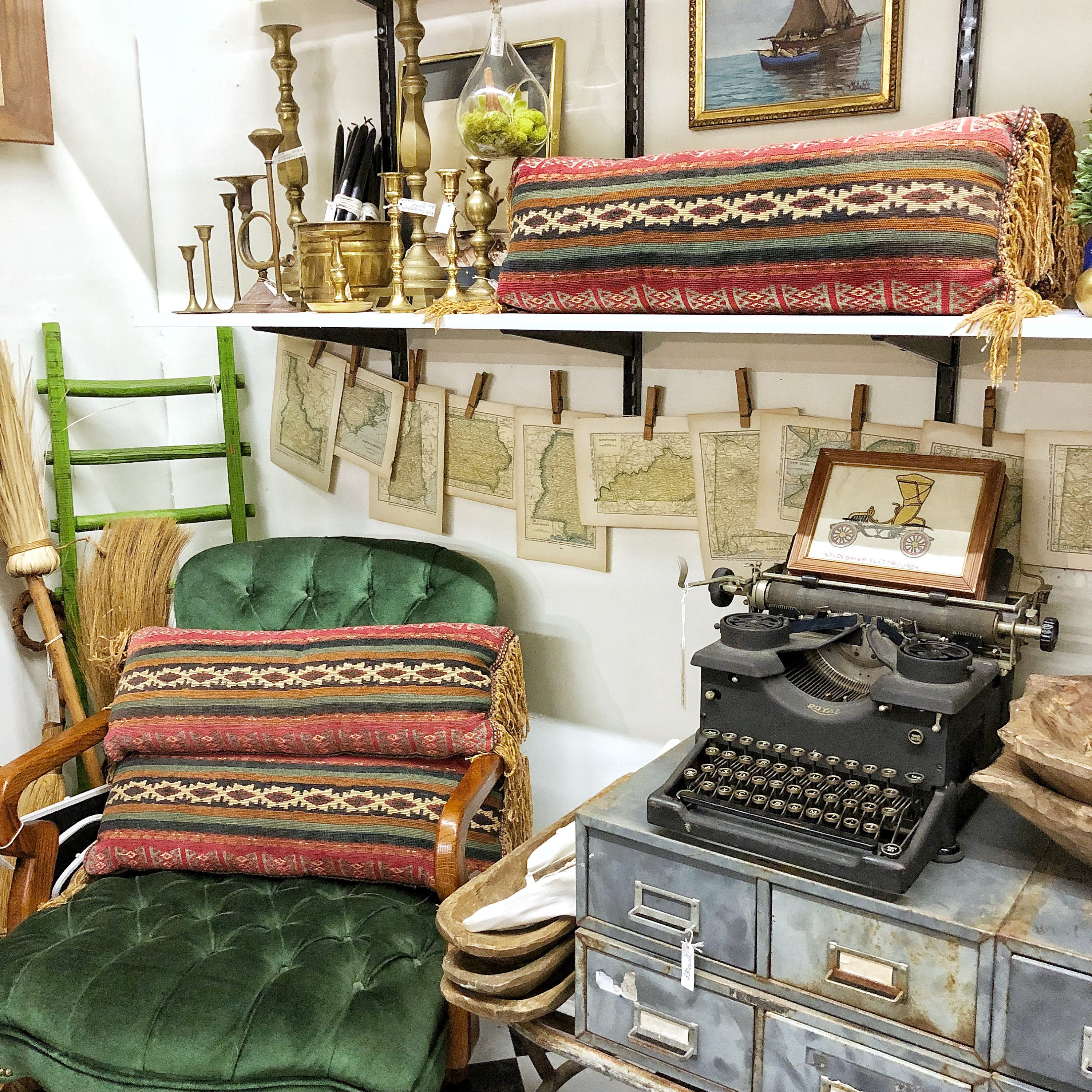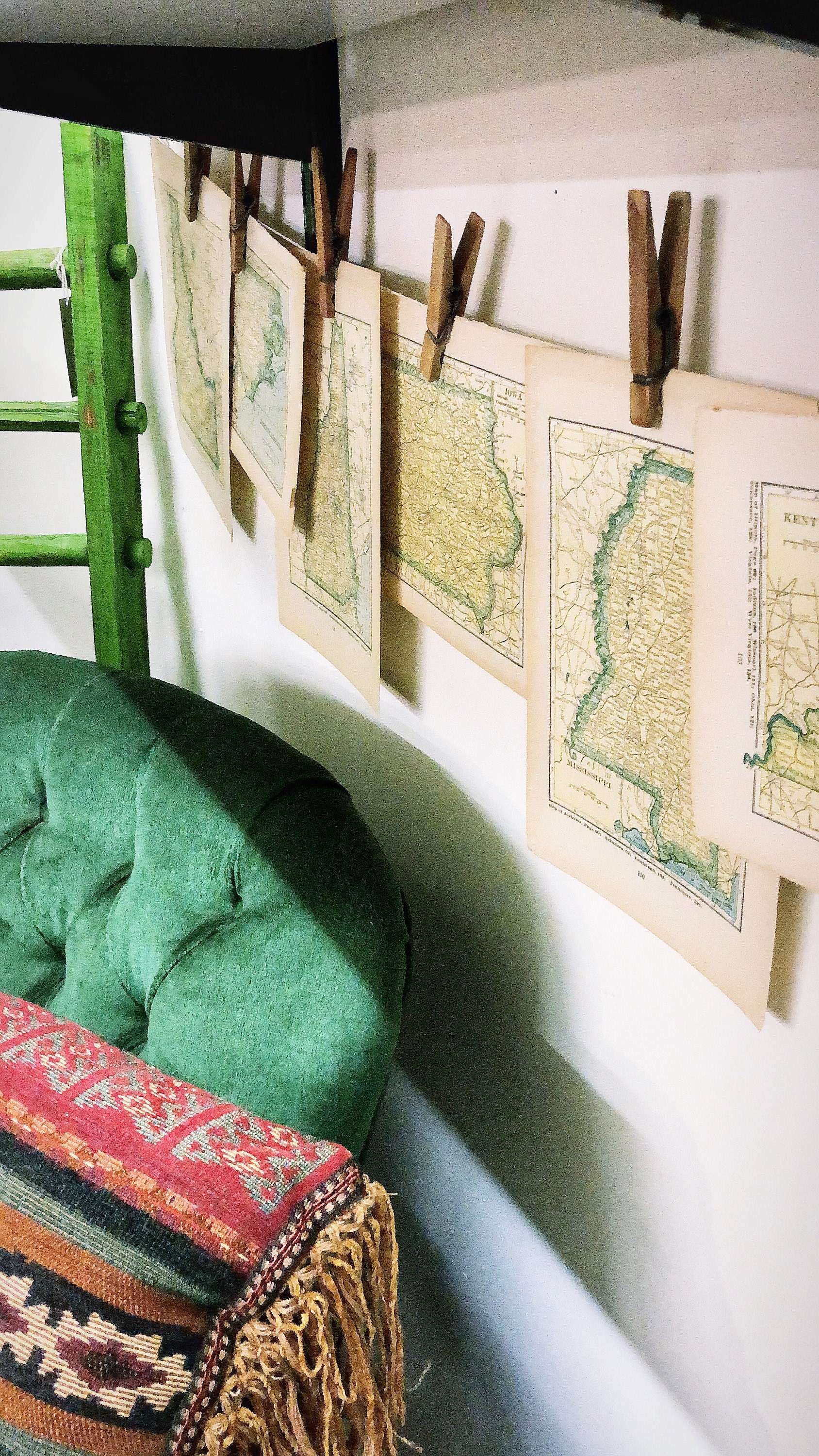 I have these maps priced at $4.99 each but I am happy to apply a discount if you are thinking of ordering more than one. Feel free to message me ahead of time so we can work something out. Also, feel free to contact me if you are looking for a specific state/country. I am still working on getting them organized and many are not listed on the actual drop down menu yet. You can view the listing and order here.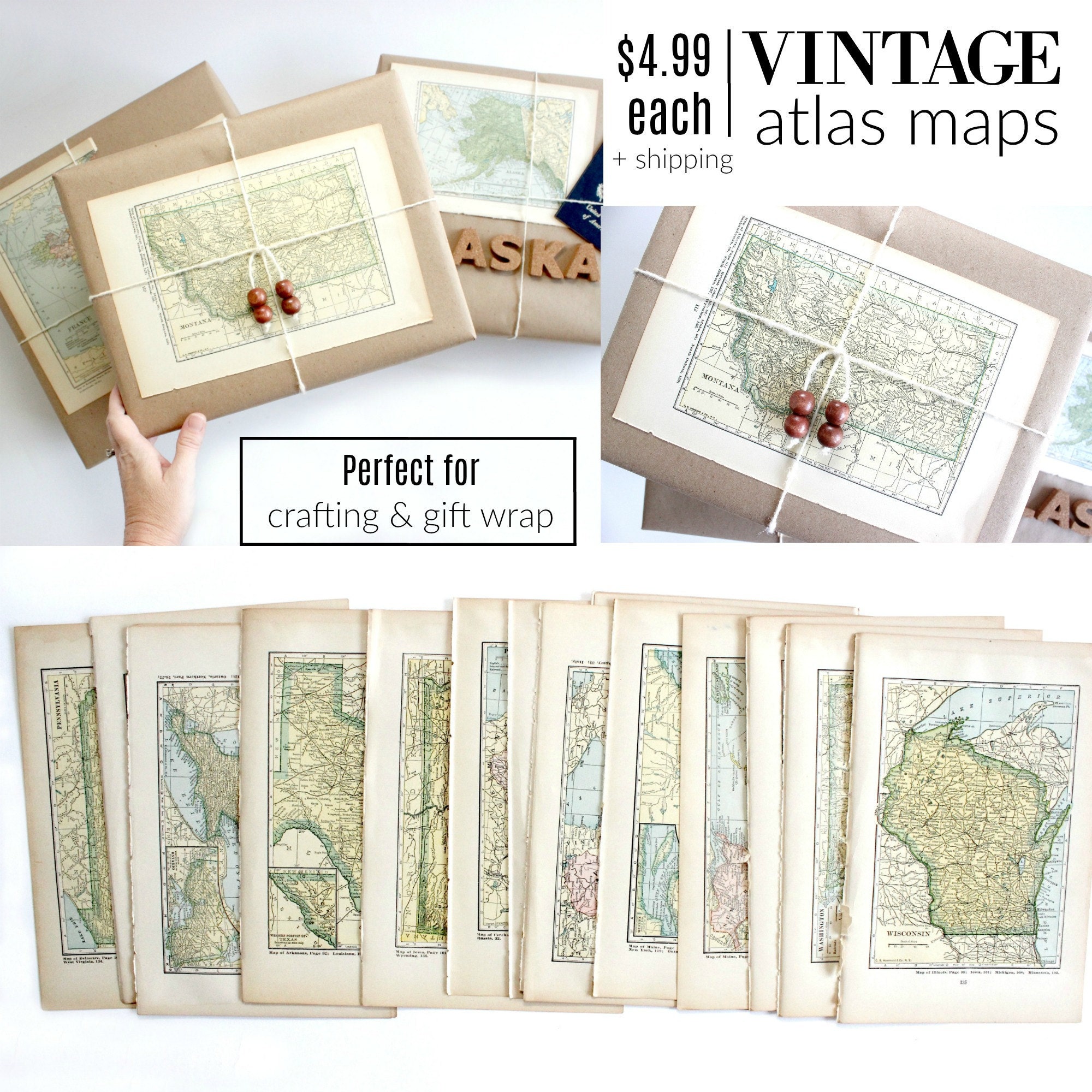 Thanks for reading and shopping small. Also, stay tuned for a big sale coming up both online and in my booth at Pomona Antique Mart. I'm planning on doing Black Friday, Small Business Saturday and Cyber Monday right!