Happy New Year! Is is too late to say that? Oh well, I'm saying it anyway since this is the first chance I've had to pop in on my blog this year. 2019 has started out super busy. I've been working on a complete overhaul in our garage. Trying to clear out a lot of our family stuff so that I can use it as "shop space." Needless to say it's been a huge project, which ended up taking up most of January.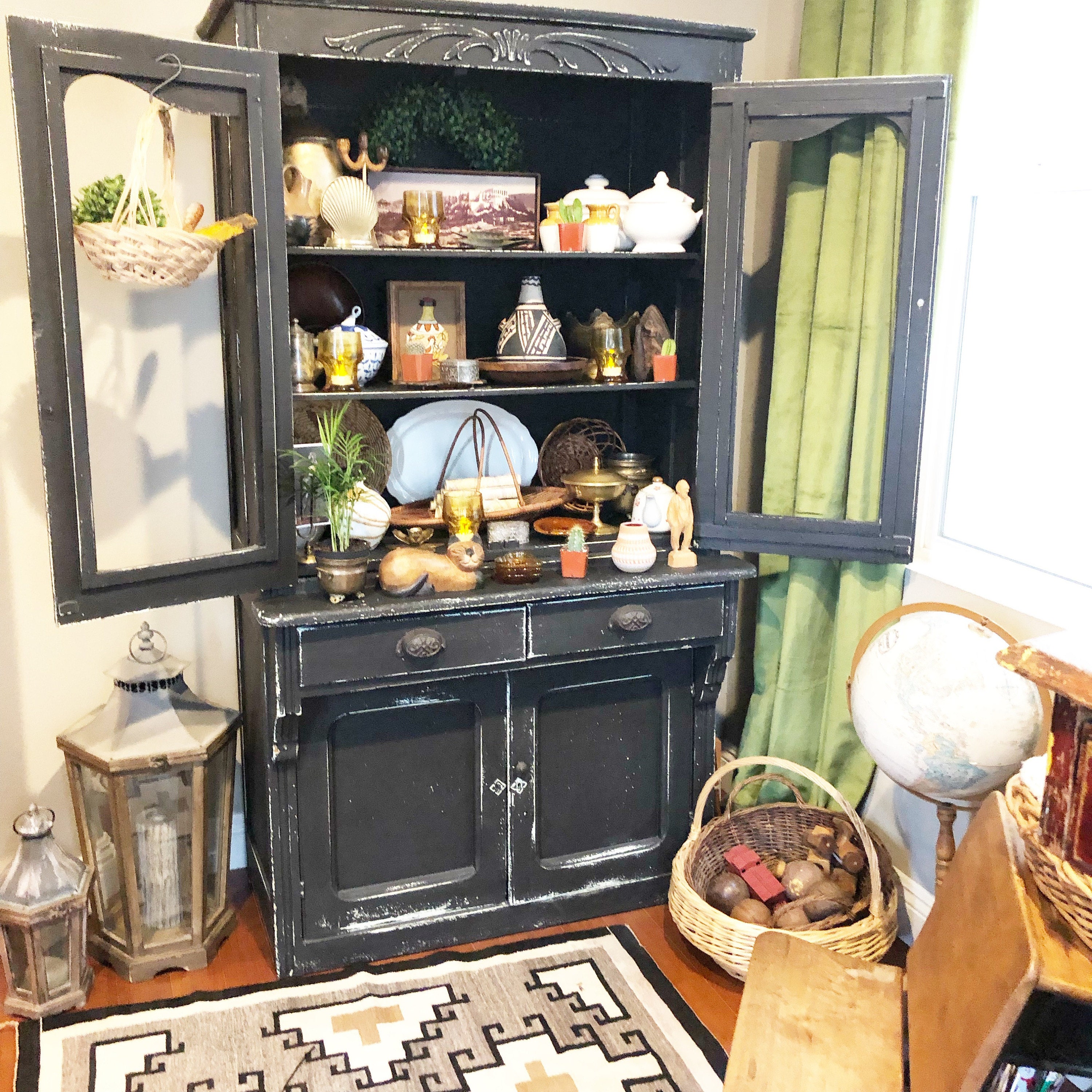 (home office - currently overflowing)
I've also been busy prepping for Junk In The Trunk Vintage Market, coming up February 23rd & 24th at the Pomona Fairplex. This will be my second year joining and I'm excited to be apart of such an amazing show again. Since I don't do these markets all the time I feel some pressure to arrive looking professional, and of course, I want my space look pretty. So, I've been spending lots of time sourcing new treasures, space planning and tagging items for the market. I'm not gonna lie. It's been fun!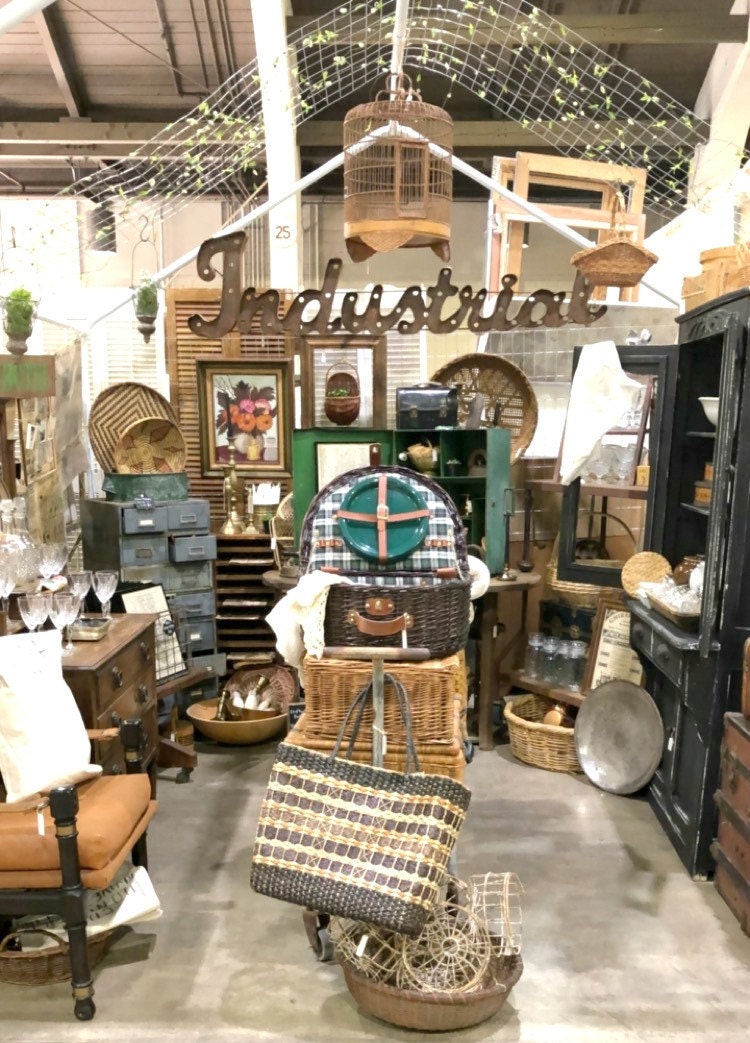 (Junk In The Trunk Pomona 2018)
My sister and I attented the Pasadena City College Flea Market recently and it was great! I've also managed to hit up several estate sales so far this year. I'm putting some the new items I've collected into my booth at Pomona Antique Mart and saving some for Junk In The Trunk. But I have managed to get a few new listings in my online shop as well. Here are a few of my favorites...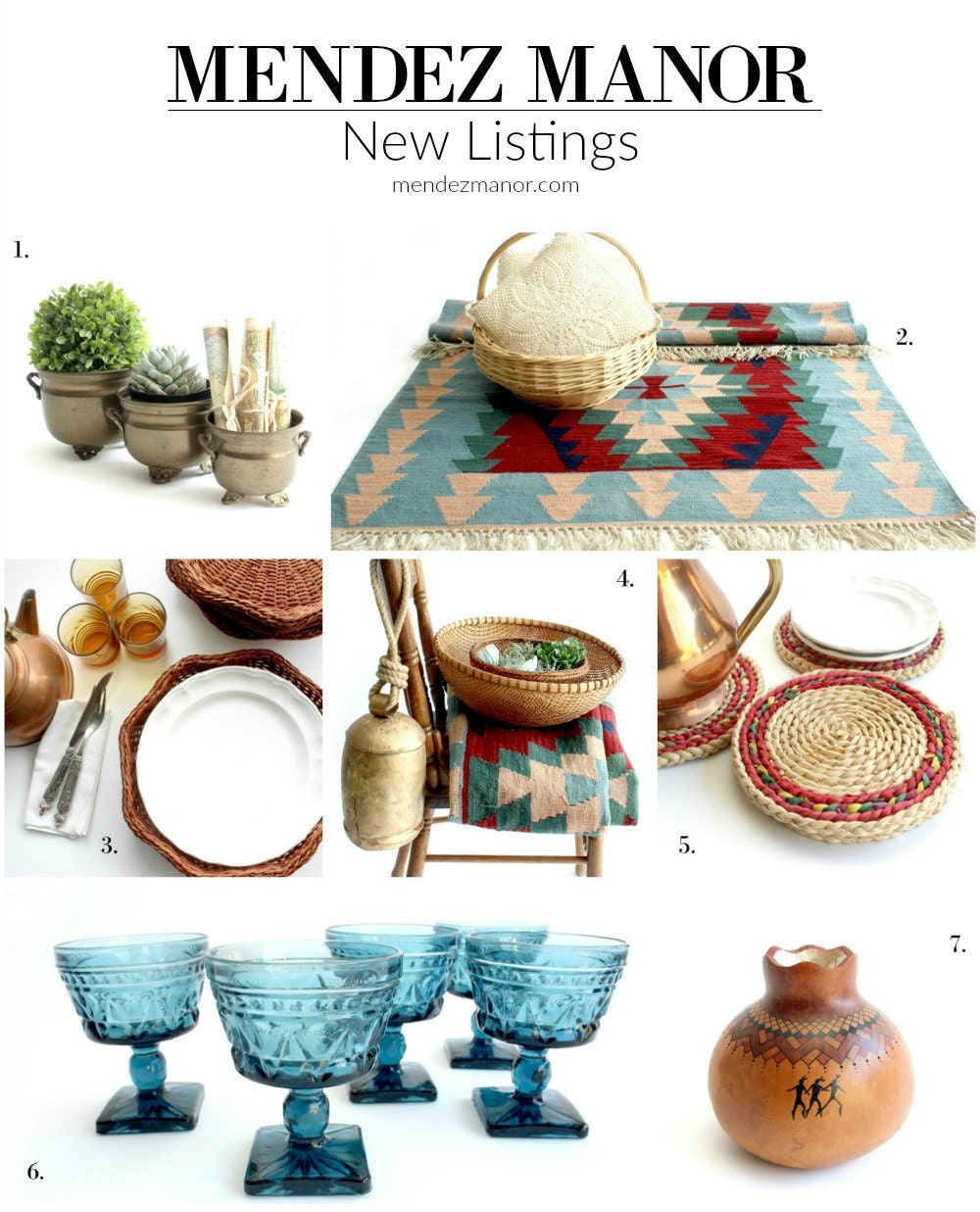 1. Brass Planters - Set of 3  /  2. Hand Woven Kilim Rug  /  3. Woven Wicker Plate Chargers  /  4. Oversized Bronze Bell  /  5. Woven Hot Pads - Set of 4  /  6. Blue Glass Cups  /  Native American Hand Painted Gourd
All of my online orders ship out within 1-2 business days, and if you are local, I'm happy to arrange a pick-up in the Pomona area for you. Feel free to drop me a message anytime! - Nicole Mendez, Curator