If you follow me on Instagram it's old news that I've been trying my hand at a bit of candle making. But I haven't really mentioned it much here on my blog. It's been something I've wanted to try for a while, and when Junk In The Trunk came up this past February, it seemed like the perfect time to test it out.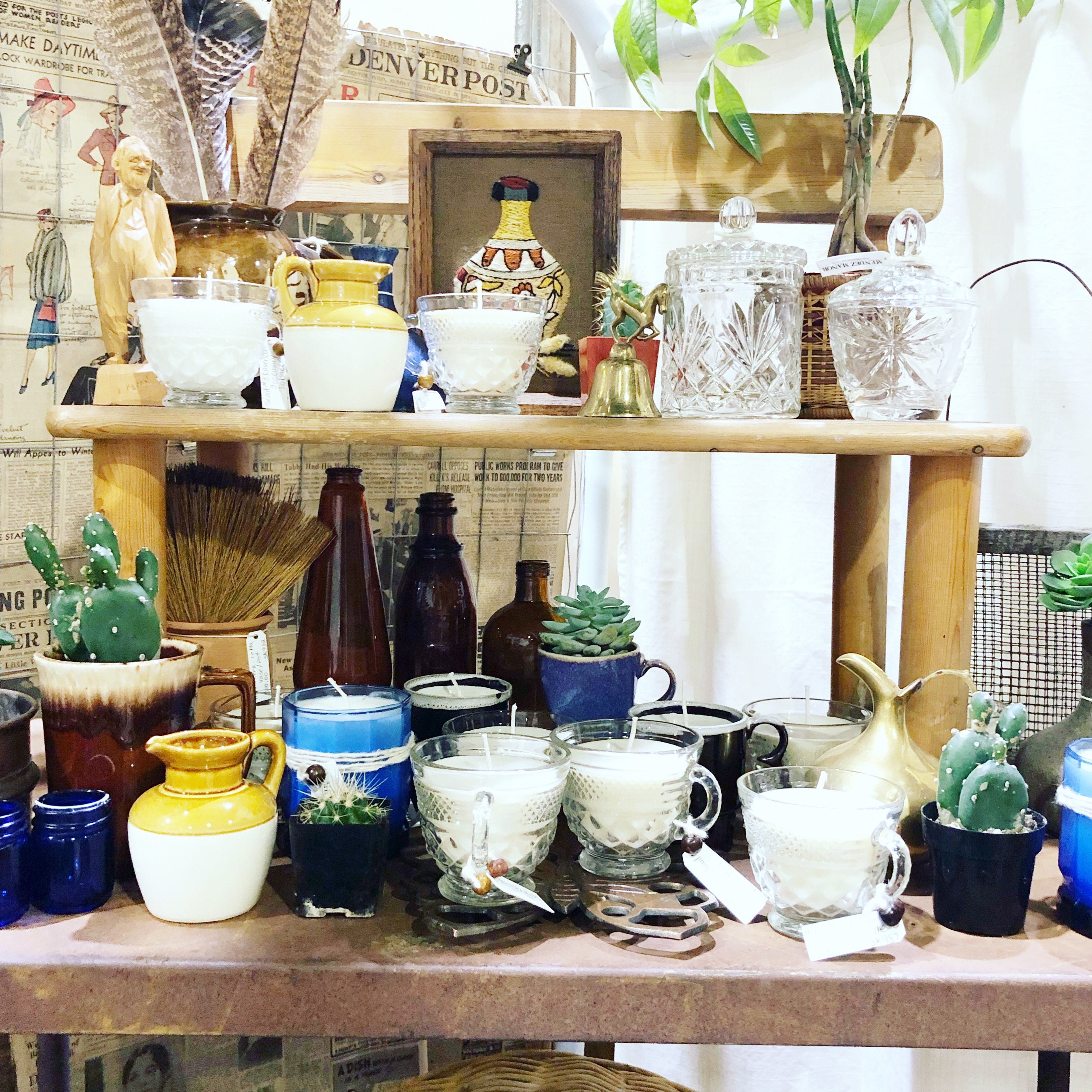 Candle Display at Junk In The Trunk Vintage Market
The candles were a hit at Junk In The Trunk! Since then, I've been making small batches here and there for my booth at Pomona Antique Mart, and my online shop. 
I'm using natural soy wax and I've done quite a bit of comparing around to make sure I'm getting a good quality wax for the best price possible. I've also been particular in using pure undiluted essential oils for scenting. I like experimenting with my own scent combinations. So far my favorites include lavender, rosemary, campfire, tobacco, leather, and all the natural wood scents. 
I also enjoy using my vintage finds as containers. Incomplete sets of mugs, mix-matched pieces of glassware, unique stoneware jars....they all make really fun candle holders! I love being able to give a new purpose to these random pieces. And my intention is that they be reused again and again, either by repouring a new candle, or repurposing in a different way.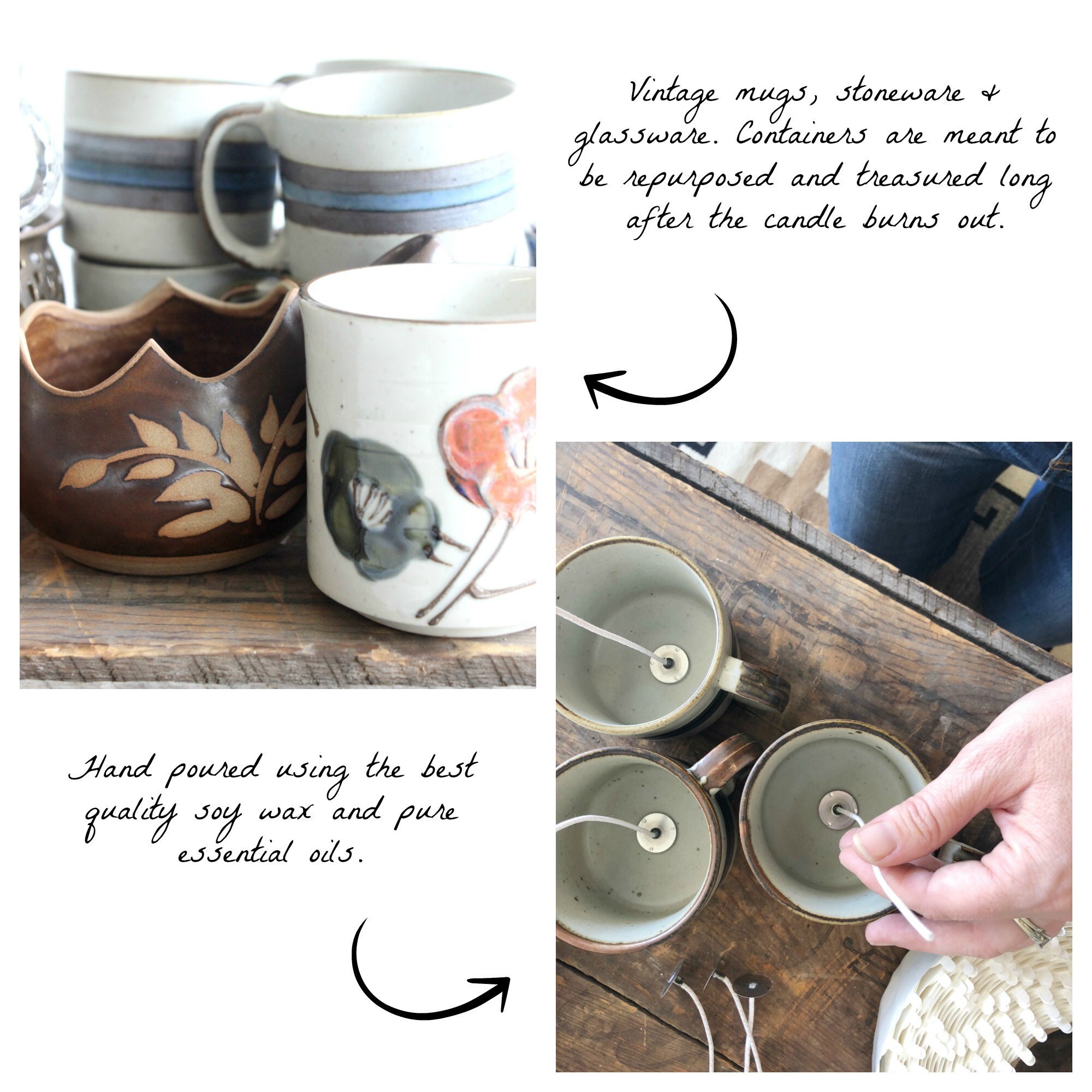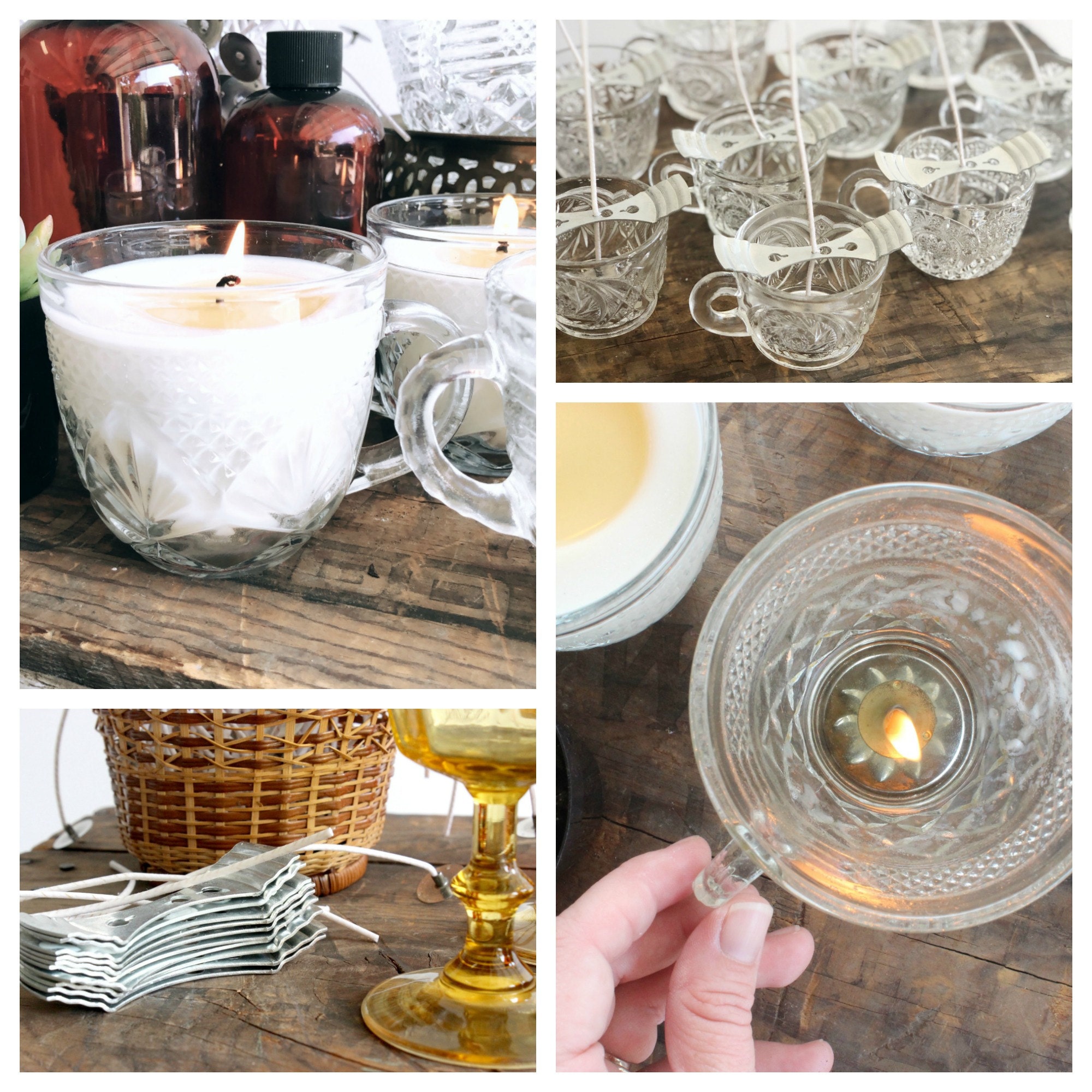 I brought a few new candles into my shop in Pomona yesterday and I've been putting them on the middle shelf against the wall. They've been selling pretty fast and I'm trying to keep up on stocking that one shelf for now. I'm currenty sold out of candles online too, so I'll be making more soon!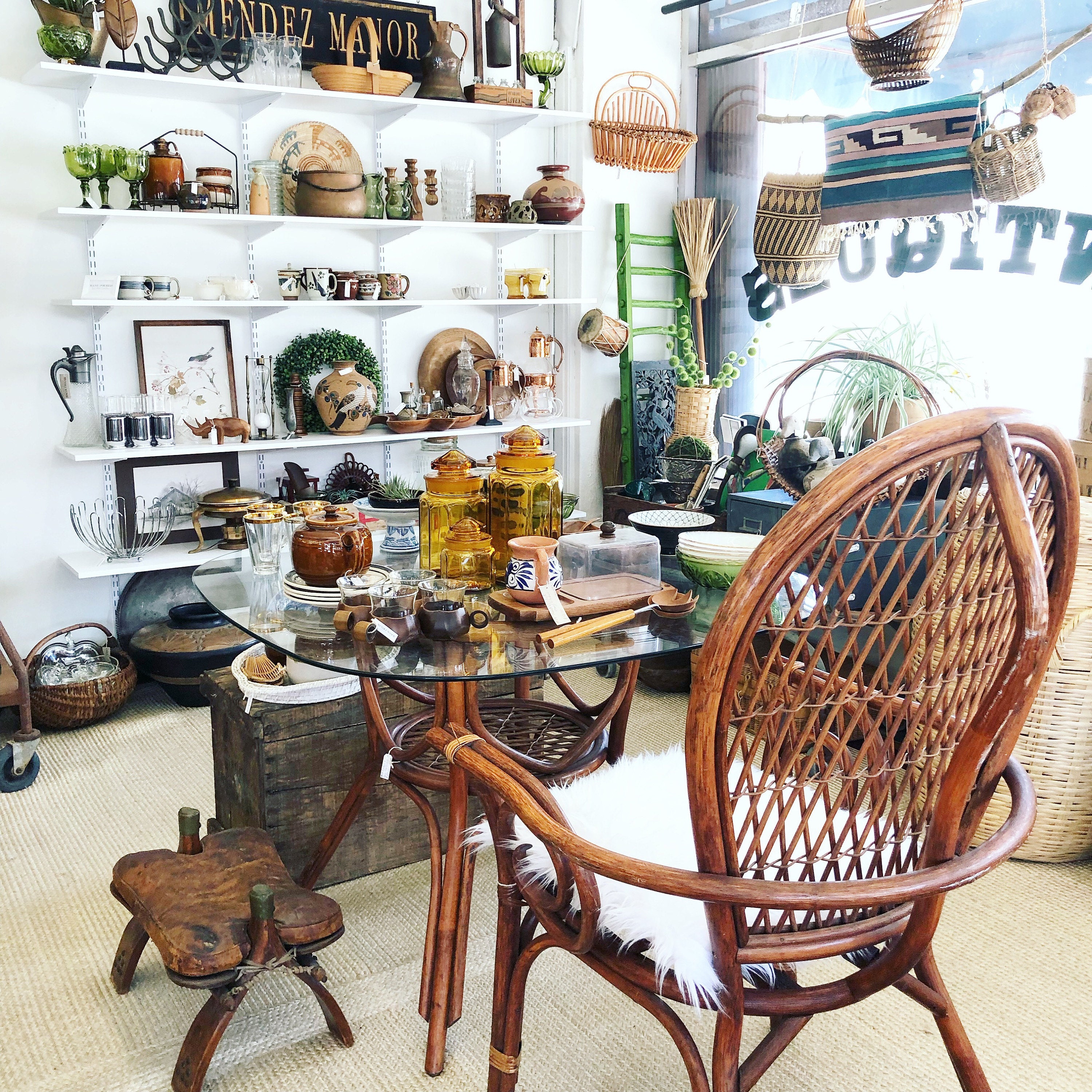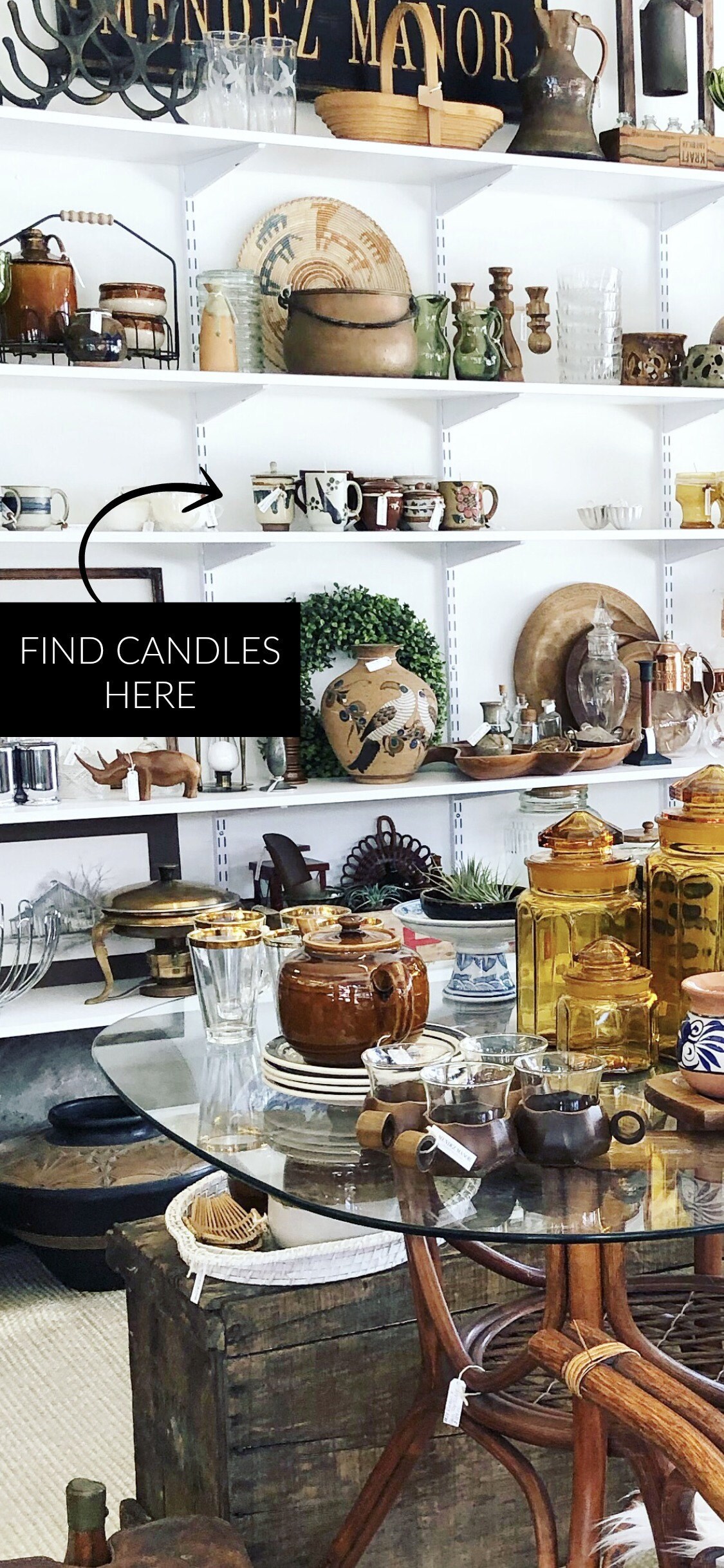 One reason for my delay in getting new candles in the shop is that I've been busy filling custom orders! These mini teacup candles have been a big hit. They make perfect little take away gifts for bridesmaids or shower guests. They also look beautiful on the table, mixed with flowers and other materials like brass and stoneware!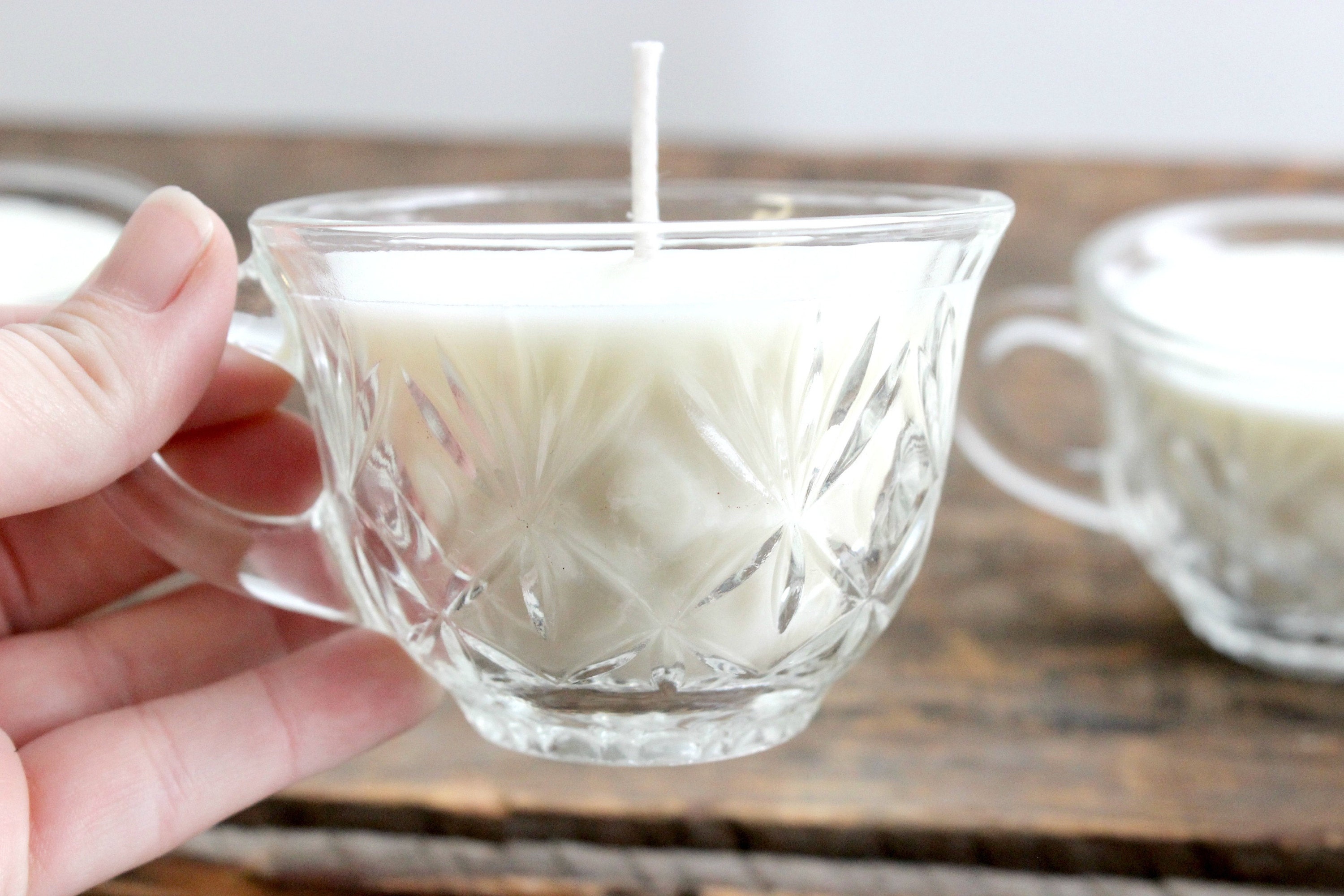 Follow me on Instagram or Facebook if you want to be the first to know when a new batch of candles is available. And feel free to contact me if you are interested in a custom order. If you have already purchased a candle from me, I greatly appreciate any feedback you have. Thanks for reading! - Nicole