A couple weeks ago I was roaming the flea market and came across this amazing chair. It's bar stool height, with a heavy duty metal frame, leather seat and attached wooden writing table. I had never seen anything quite like it before and wasn't even sure what type of chair it was...but it's very handsome and I had to take it home with me!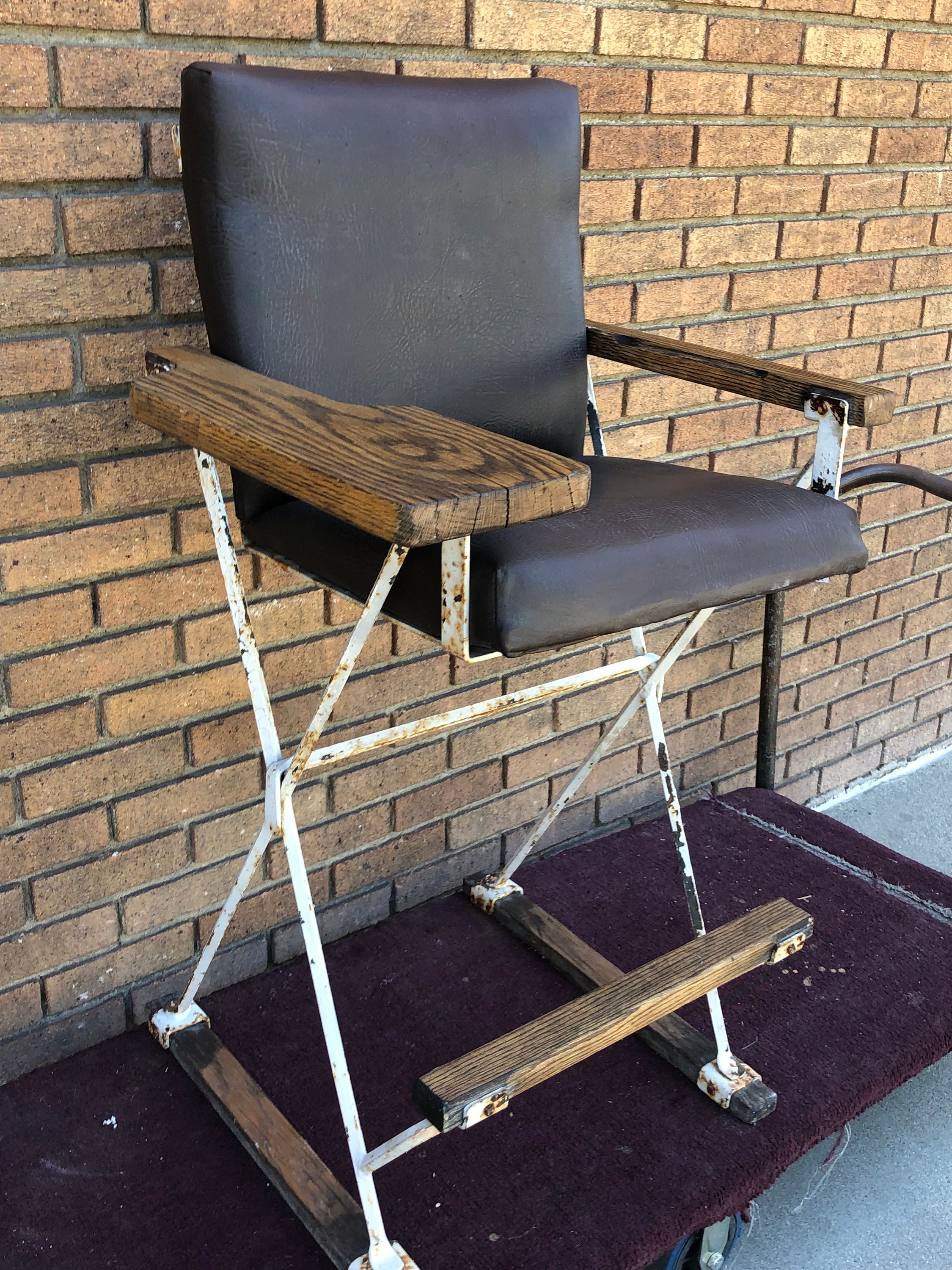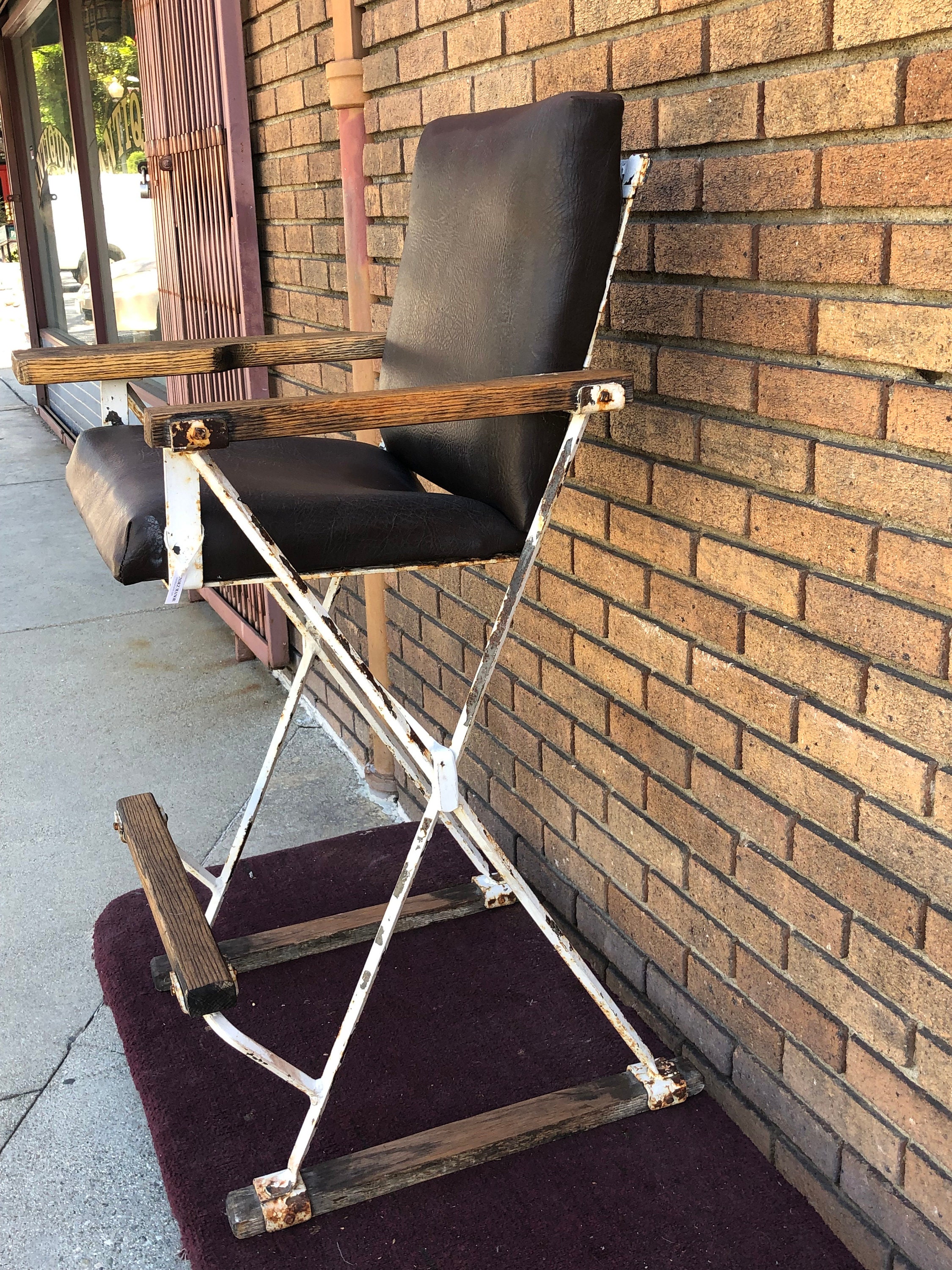 I decided to bring it into my space at the antique mart, and after talking with several people, have determined that it was used as some kind of director or screenwriter's chair. I cleaned up the wood and leather as much as I could but I decided to leave the metal paint rusty and chipped. To be honest I kind of like the rustic look!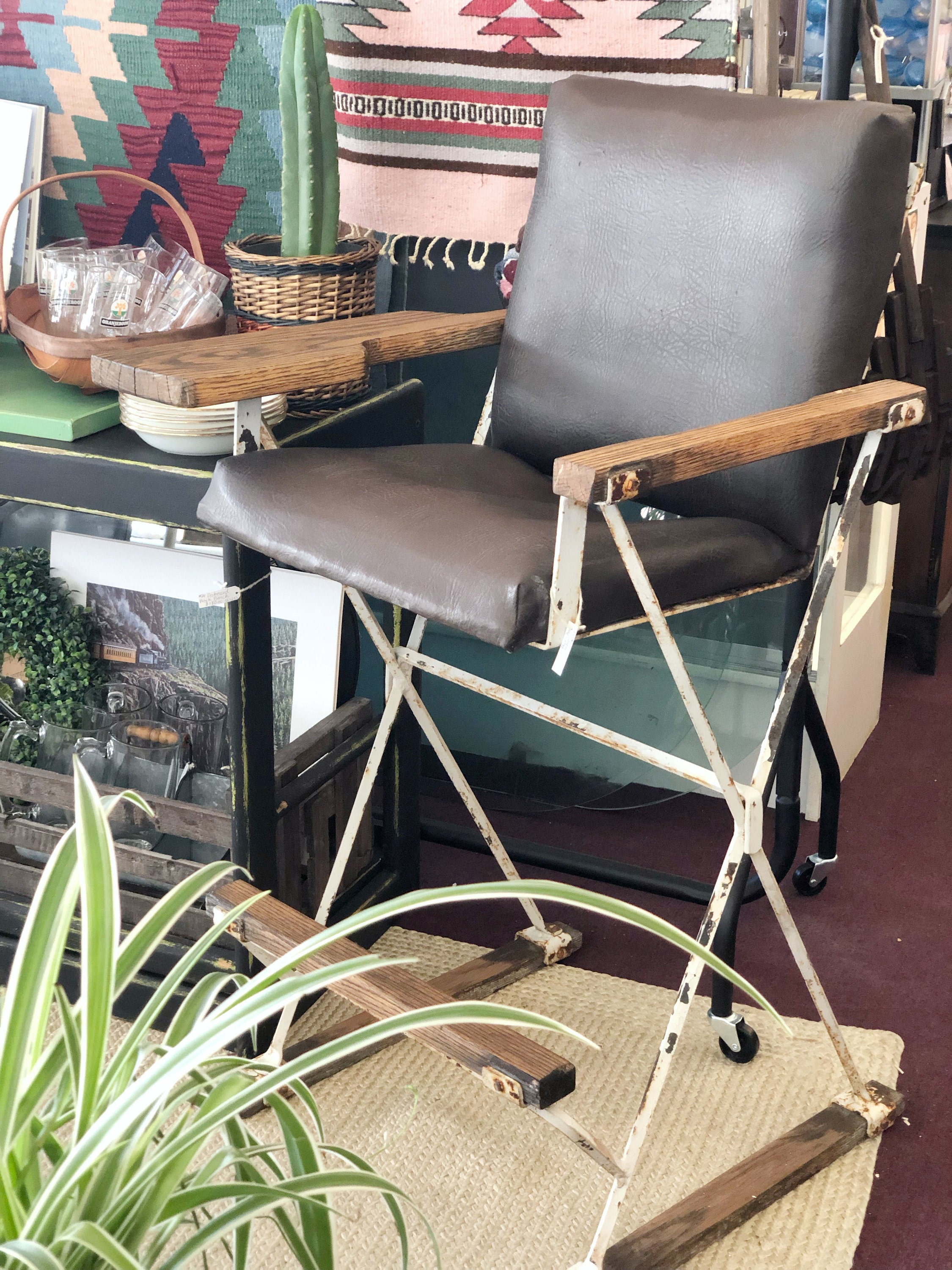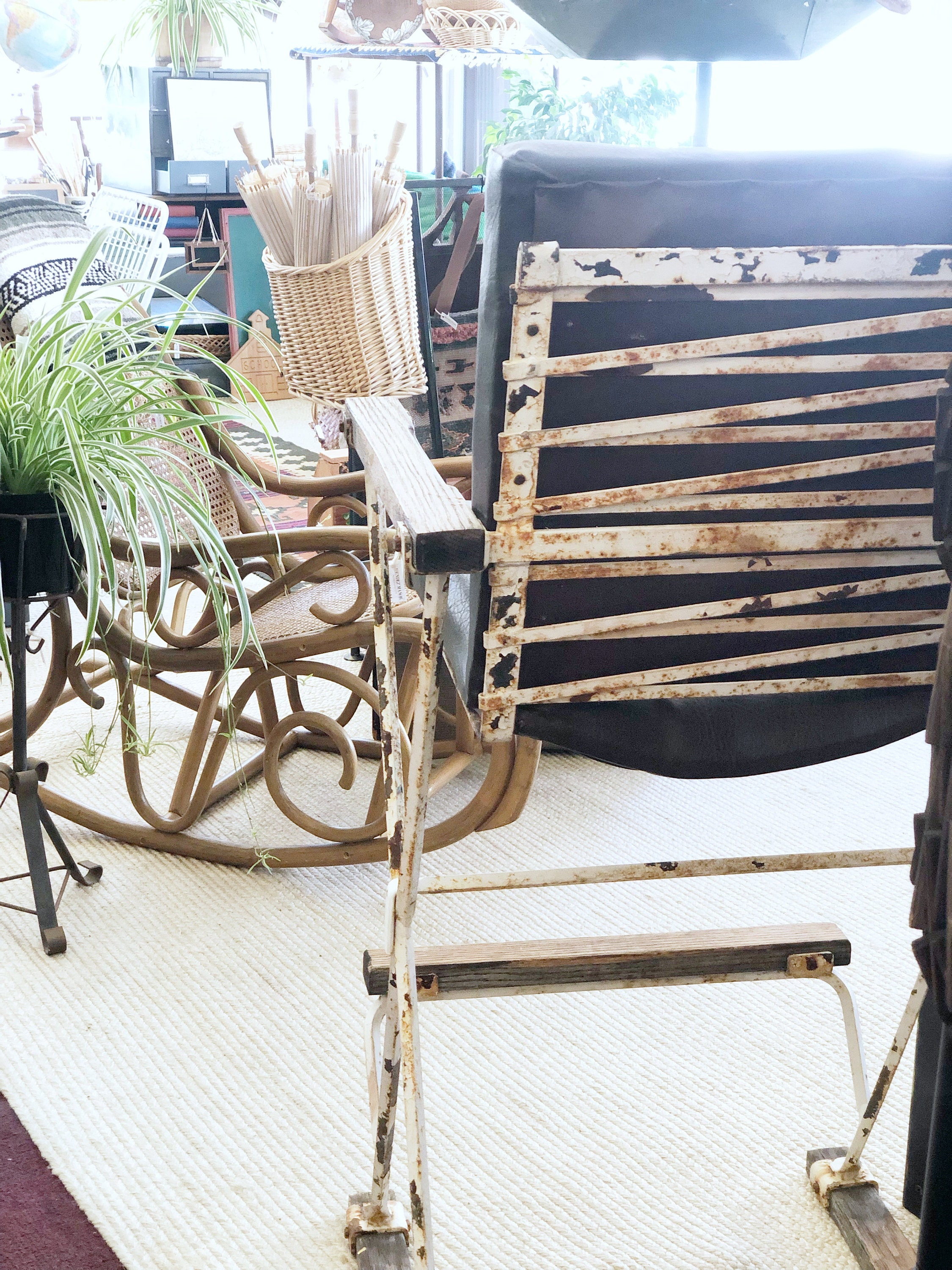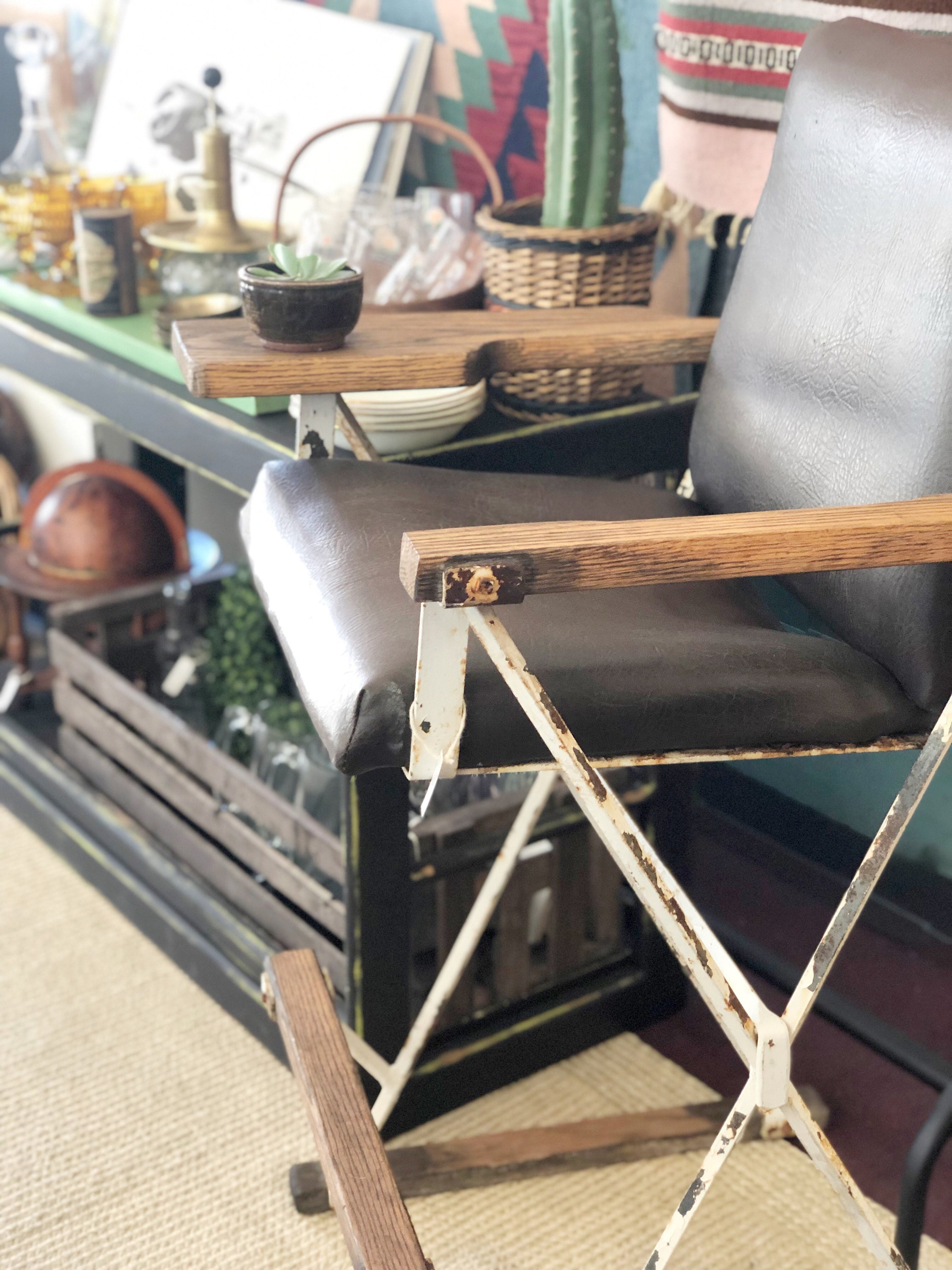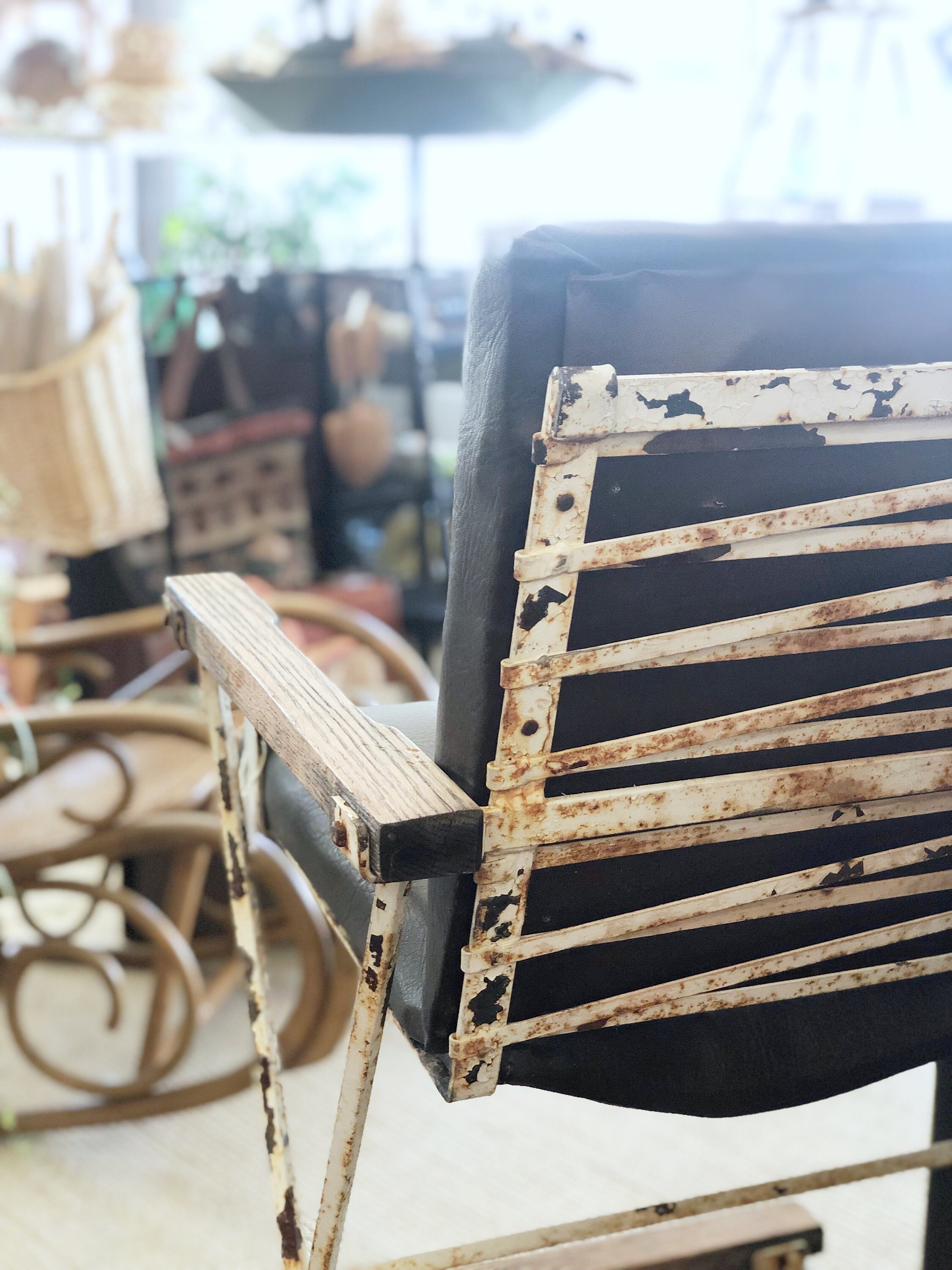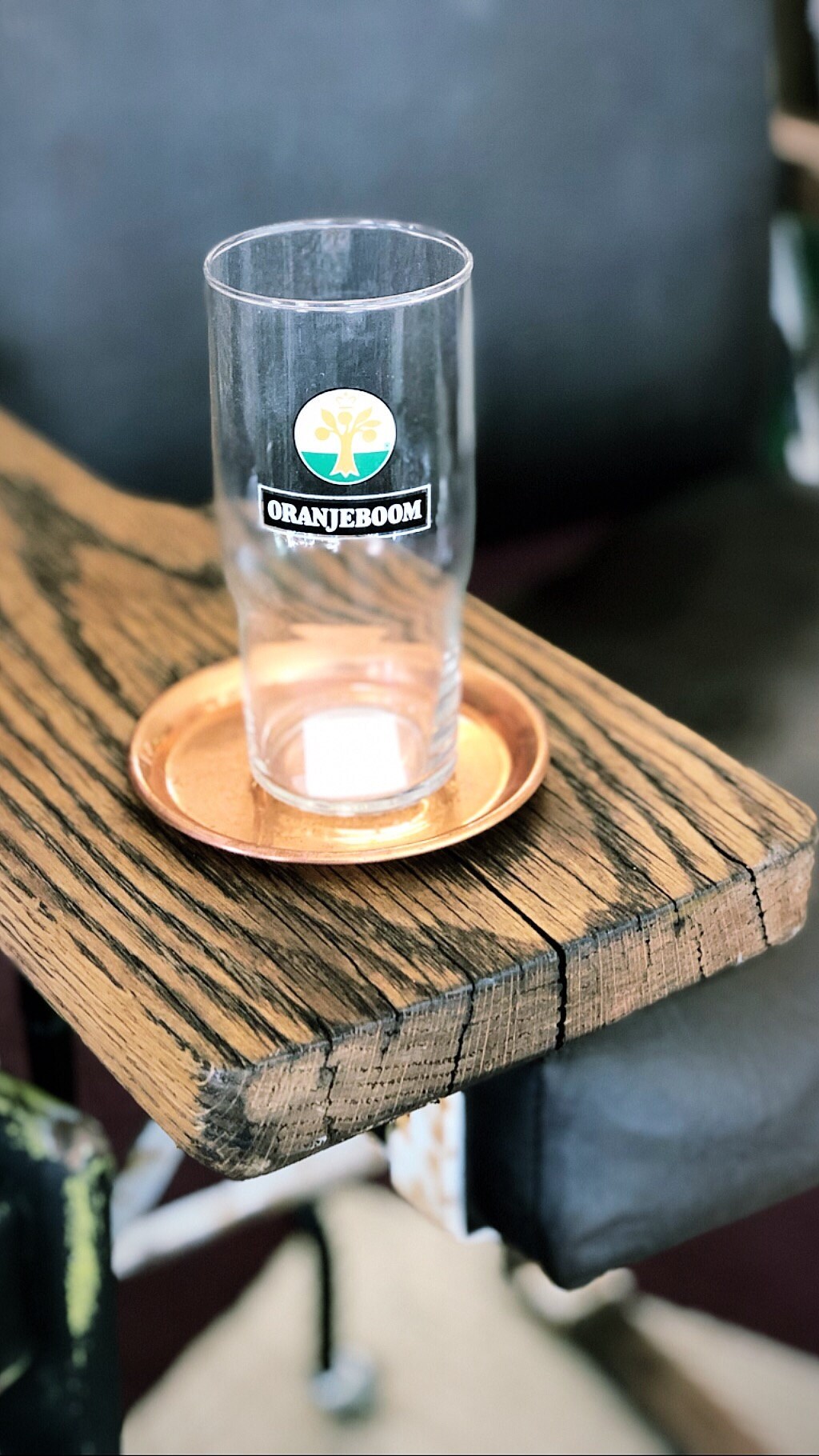 I think this director's chair would make a fun side chair in the right room. It's super comfortable and lately I've been using it everytime I'm in the shop when I sit down to do my Instagraming. :)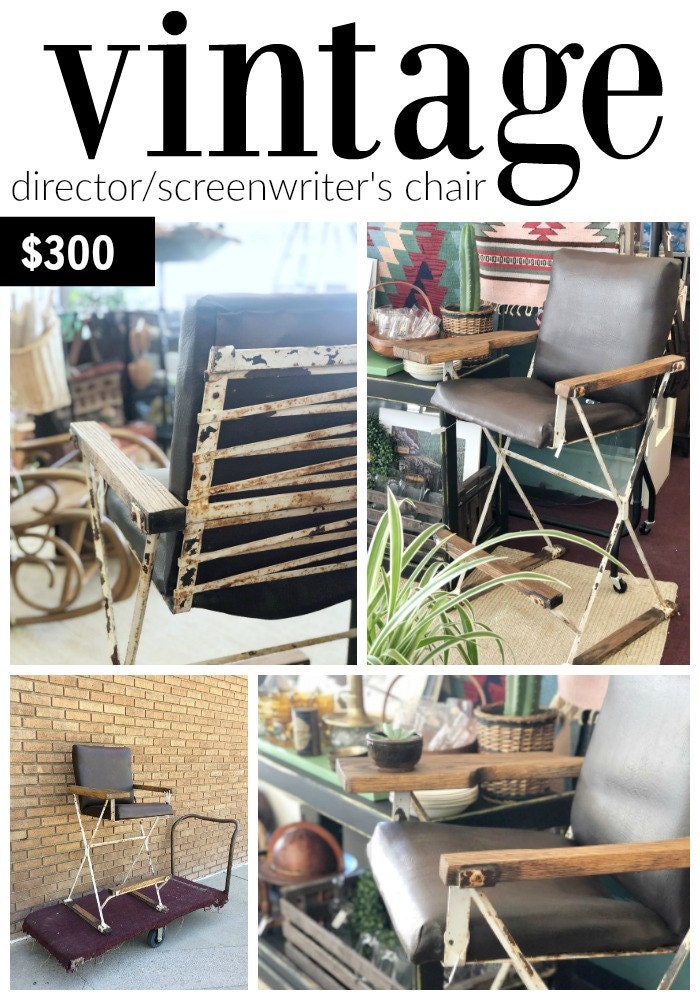 I currently have it in my space at Pomona Antique Mart and I have $300 on it. If you are interested, I would be willing to accept an offer. You can check it out in person or message me if you would like more photos or have any questions.